With all of us in quarantine and the Easter Long Weekend upon us, I know we're all putting in a little bit more effort to try and make this weekend special. We're all missing our family and friends this time around, but making a delicious brunch cocktail does not have to be difficult. I thought I would put together a document that highlights some of the cocktails you can create for this long weekend and EVERY weekend until our self isolation is over. I guarantee you'll find something you love here!
An Upgrade to your Caesar
So full disclosure, I have never loved Caesars. I loved making them as a bartender, but it was never my go to beverage at a restaurant. However, I did make one with Mezcal that I am ABSOLUTELY crazy for, and I even showcased it in an episode on CTV's The Social. It uses fresh tomatoes and strawberries, with a bit of cilantro to round out all the flavours!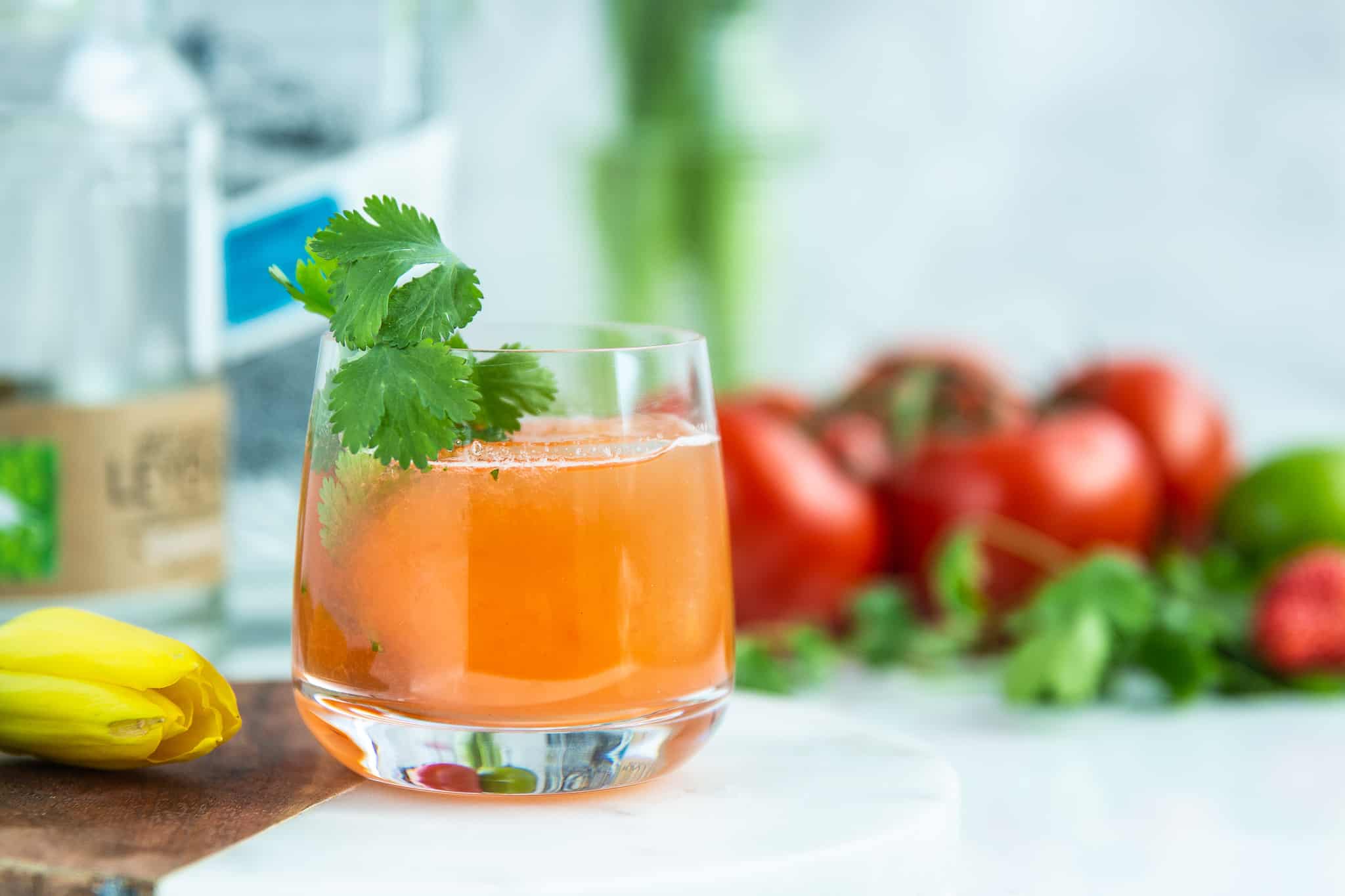 Note: You don't need to add cilantro if you absolutely hate it. I know people either love or hate Cilantro (I'm definitely team love), but I can respect that you don't want it in your drink.
If you're looking for a classic Caesar, I do have a recipe up too. I highly recommend playing around with different spirits. For example, Bulldog Gin is one of my favourite spirits to make with a Caesar. Also, try and sub that Tabasco with Sriracha sauce. You'll thank me later for that one.
Elevate your Mimosa
Mimosa is a brunch GIVEN. Everyone has their own ratio and interpretation of how much sparkling wine they put in relation to orange juice. It is literally the easiest thing to make, and also the easiest drink to recreate. Grapefruit is an obvious substitute, but even bring out some tropical juices such as Pineapple, Guava or Passionfruit juice. I'm a big fan of making home made lemonades which is another GREAT option when choosing the juice. Check out this Pear Chamomile Lemonade I made which will be a great on its own or in a delicious Mimosa!
Maple Butter Old Fashioned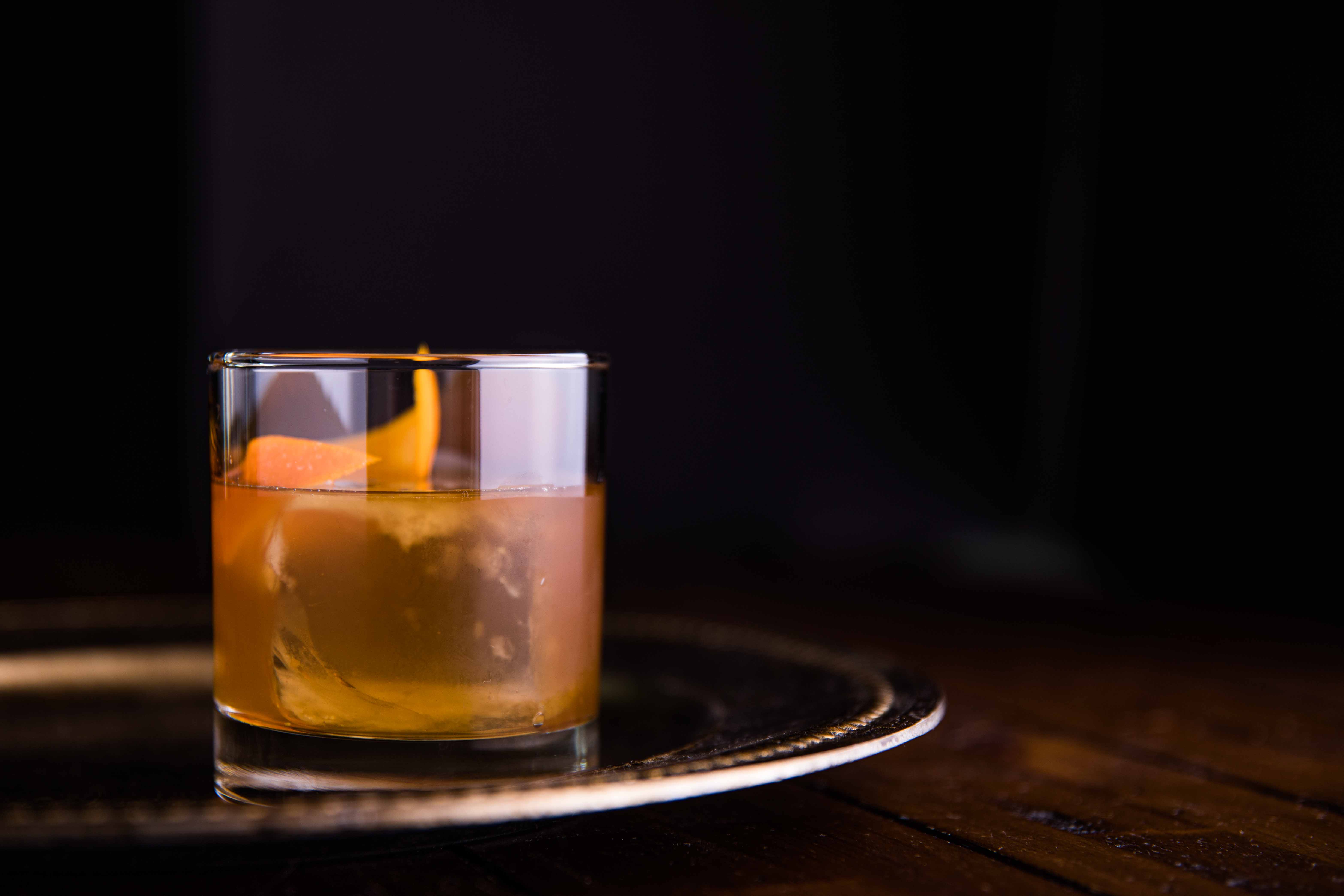 This is a new recipe I just added for this very occasion! Old Fashioned's don't have to be complicated, but stirring is KEY to making sure your Old Fashion has the right balance of Water and Whisk(e)y. For this mix, I combine Jack Daniel's Gentleman Jack and Nickel9 Distilleries Maple Butter recipe! Even if you don't have access to their Maple Butter, it's easy to create your own version at home.
---
Spring Paloma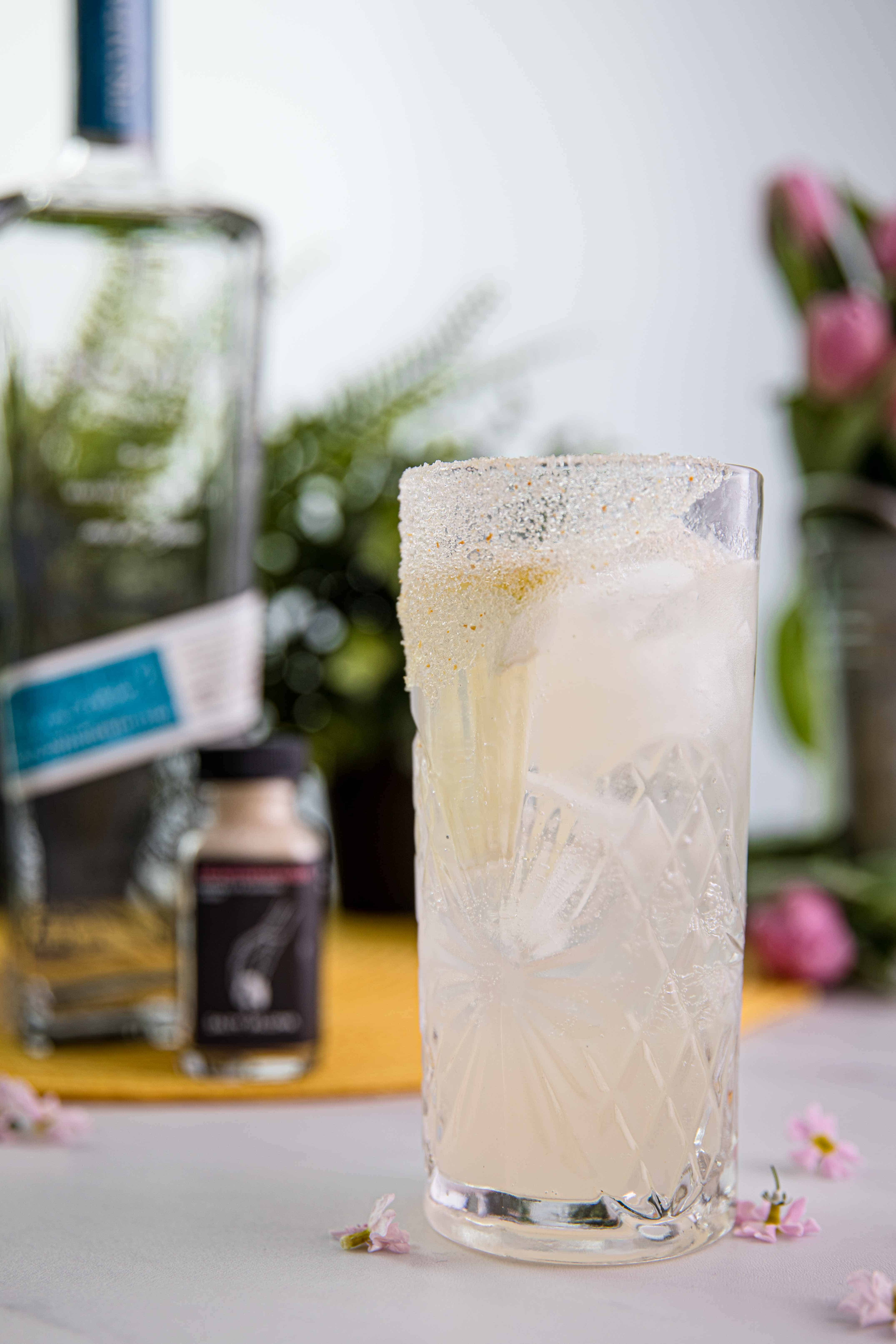 I love my agave cocktails, and a Paloma is the perfect, easy brunch cocktail. Just make sure you have Grapefruit Soda in the house ( I love using Ting Grapefruit soda and NO I'm not being paid to say that), and some fresh grapefruit in the house. You won't regret this delicious recipe.
---
Pineapple Cinnamon Rum Sour
My love and appreciation for Rum continues to grow. I'm not even close to knowing everything when it comes to this vast category, but it's made me be a lot more strategic with what rums I pair with which cocktails and flavours. With Appleton Estate Rum still in my mind and that craving for that Jamaican style funk, I made this OUTSTANDING Pineapple Cinnamon Sour that I promise won't take up too much of your time. You even have an option to use Aquafaba which is the leftover chickpea water that you find in cans! If you're like me, this is HUGE as I'm constantly rummaging through my pantry during this Pandemic.
So that's it folks! Here are a ton of Brunch options for your next Sunday morning at home. Still can't find what you're looking for? Well I have over 300 recipes on this site, so take a dive, or contact me and I'd be happy to help you! Cheers and be safe everyone!