This is the easiest Old Fashioned I've ever made, thanks to Nickel 9 Distillery's famous Maple Butter and Jack Daniel's Gentleman Jack. It's a great solution for Brunch or a sipper at the end of the meal. Want to know how it's made? Check out the recipe below.
Now before I dive into the recipe, I understand that not all my viewers on here will have access to Nickel 9's Maple Butter recipe. So I searched all over Pinterest to find a substitute, and well nothing really looked right. Therefore I'm just going to share my thoughts and "educated guess" on how to put this together.
---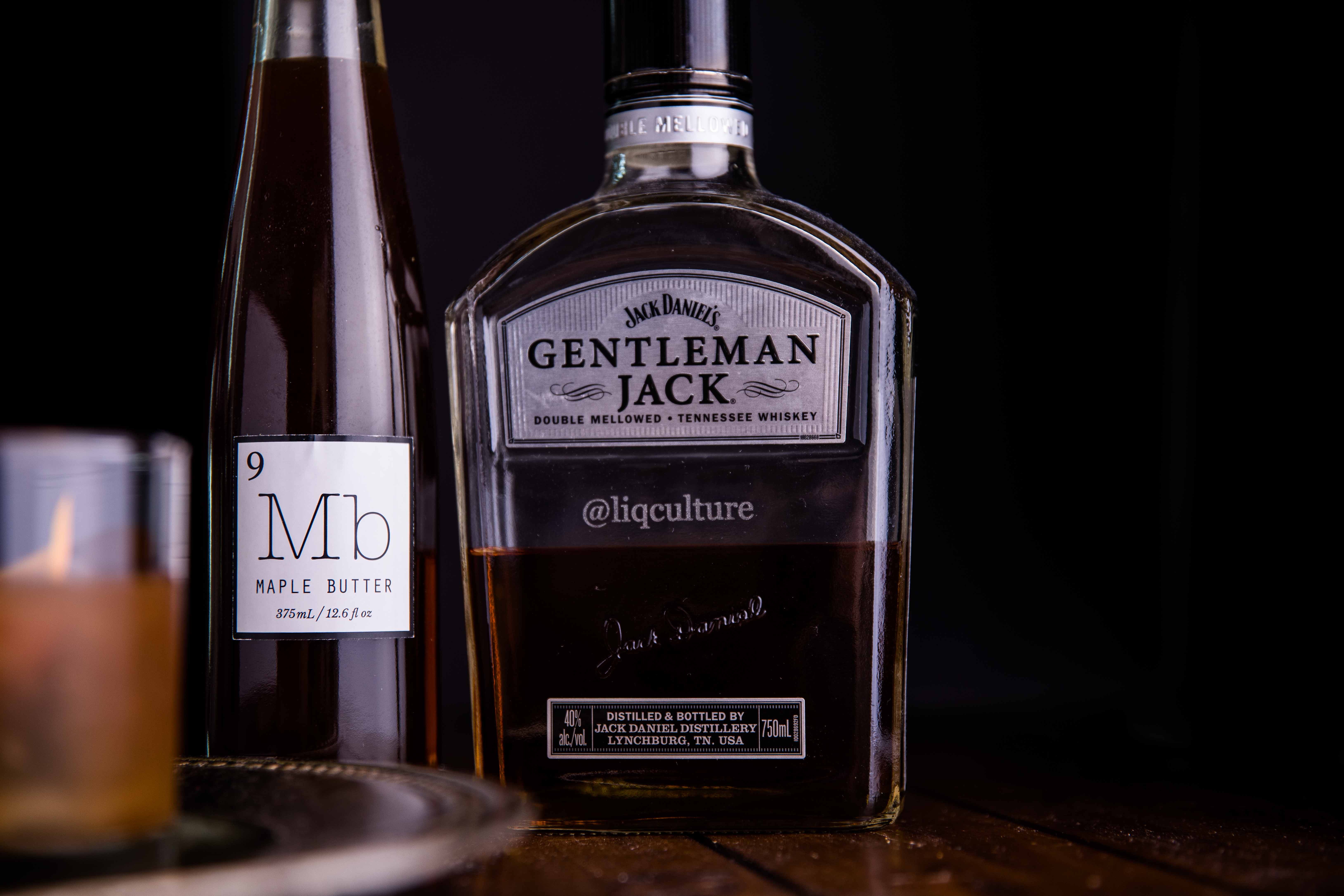 ---
The recipe is definitely more Maple than butter. It should be runny, and not a butter consistency or texture. I would say 75% Maple and 25% Butter. Then there are the spices! I'm immediately hit with clove, so warming spices are definitely the way to go here. I would even through some Angostura Bitters into the mix to pack a punch. Add 1/2 cup of water and let this simmer for a bit before straining. REMINDER: I did not create this recipe and Nickel 9 truly has an incredible product. SO for my people in Ontario, if you can, try to support this local distiller by purchasing their product, because believe me, you won't regret it!
The reason I chose Gentleman Jack was to match the warming spices and smooth nature of the Maple Butter, plus it's absolutely outstanding in an Old Fashioned! Alright, I'm sure you're thirsty, let's get to that recipe.
---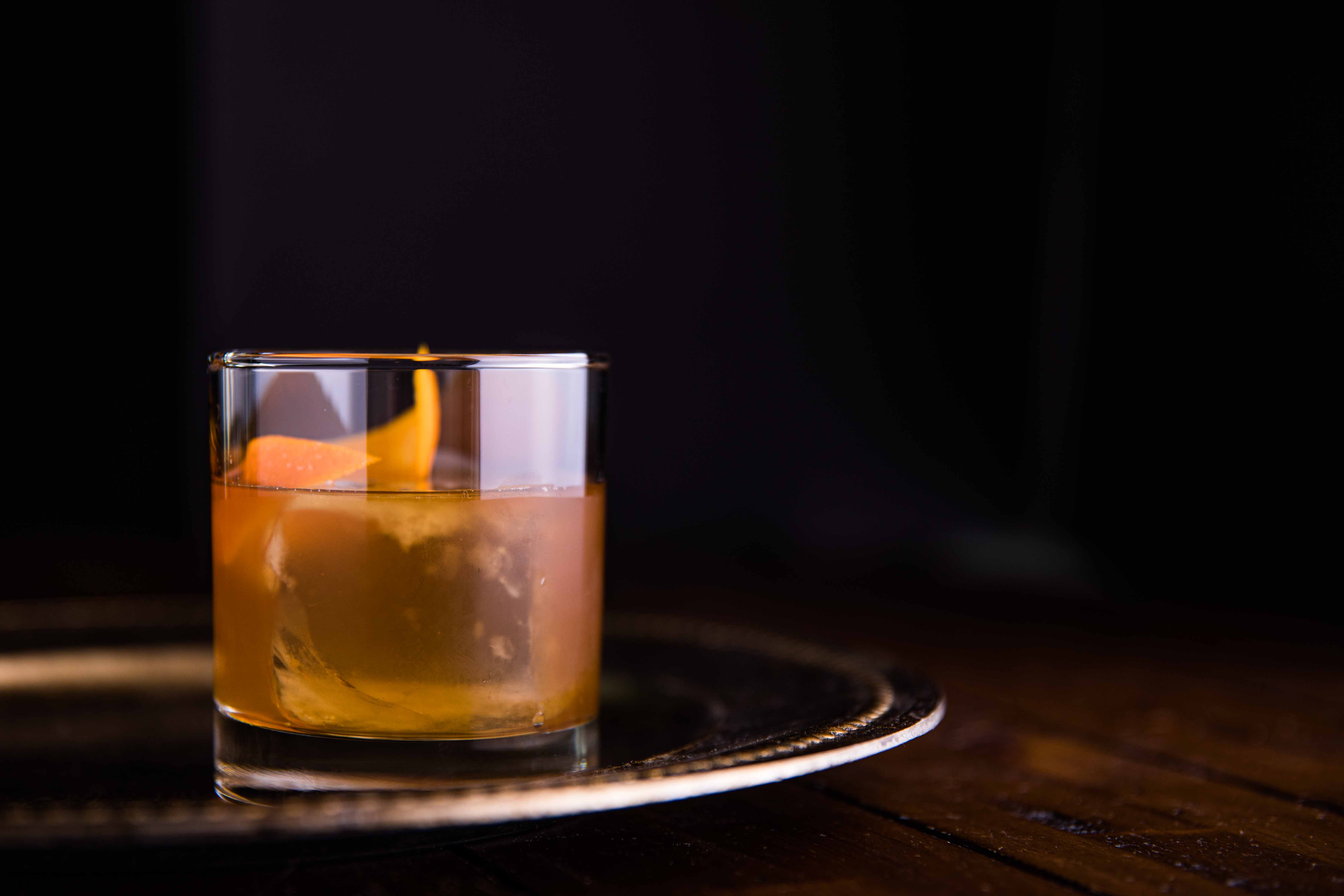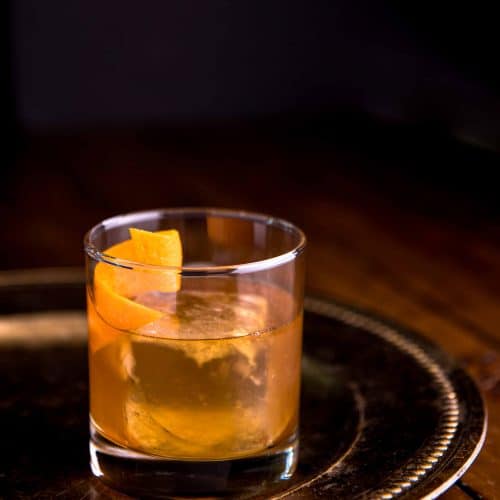 Maple Butter Old Fashioned
Carrying all the delicious warming spices and feels you want in an Old Fashioned. Plus it's one of the easiest Old Fashioned you'll ever make! Cheers!
– Difficulty: Intermediate
Ingredients
2

oz

Jack Daniel's Gentleman Jack

1/2

oz

Maple Butter

3

Orange Peels

3

dashes

Angostura Bitters
Instructions
Grab a mixing glass and add 2 peels of Orange and maple butter. Press the orange peel with a muddler to extract as much oils as possible.

Fill your mixing glass 3/4 of the way with ice (Do not be shy with this! Lots of ice is necessary). Pour Gentleman Jack into mixing glass and stir well (approximately 35-45 seconds).

Strain into rocks glass over one large ice cube. Zest with last remaining orange peel.
Recipe Notes
It's all about technique here to balance the spirit and water ratio. Note that the cocktail will ultimately depend on how sweet the Maple Butter is, but BE MINDFUL. Put 1/3 oz to start and add more to your preference.