Today I'm featuring a Fall-Inspired Mocktail with a flavour that is very new for me. Matcha has always been one of those flavours that I saw all over the place from pancakes, infusions to desserts, but I never really got a chance to try it on its own. Being as this was my first attempt with raw, organic Matcha, I'm very happy with how it turned out. I know I feature this as a mocktail, but you can definitely enjoy this matcha, cinnamon and ginger lemonade with a number of spirits to create a delicious cocktail. Let me explain…
Seeing as I've travelled to Japan, I can't believe I didn't have more of this stuff, because it truly adds a unique texture and flavour unlike anything else. I did a bit of research when it came to understanding Matcha. What is it? What is it made of? Believe me, I had no idea, except that it was a popular ingredient in the Asian culture. So if you're like me, let me tell you what I've learned. Matcha is made from shade-grown green tea leaves, that is typically grounded to a powder. The grinding process is very slow while being sensitive to temperatures and environment. This explains why my first purchase of Matcha wasn't exactly the cheapest. That is somewhat my fault, as I did pick this up from Pusateri's, but I don't regret it. I got to work with matcha in its purest, more organic form so that I can truly understand it's flavours.
Matcha also comes in different grades, and what most institutions will use is the culinary/lower grade powder which ranges from $15-40 per 100 grams. The thing with the lower grade options is that not all the nutrients are extracted and left in the powder, and it tends to be quite grainy when consumed. The higher quality matcha powder uses only the top portion of the plant, which is picked to avoid the harsher, more bitter leaves on the bottom of the plant. The highest level of matcha production actually involves the temples and Buddhist to create and grind the powder by hand in stone mills. So as you can imagine, that will come with a price.
---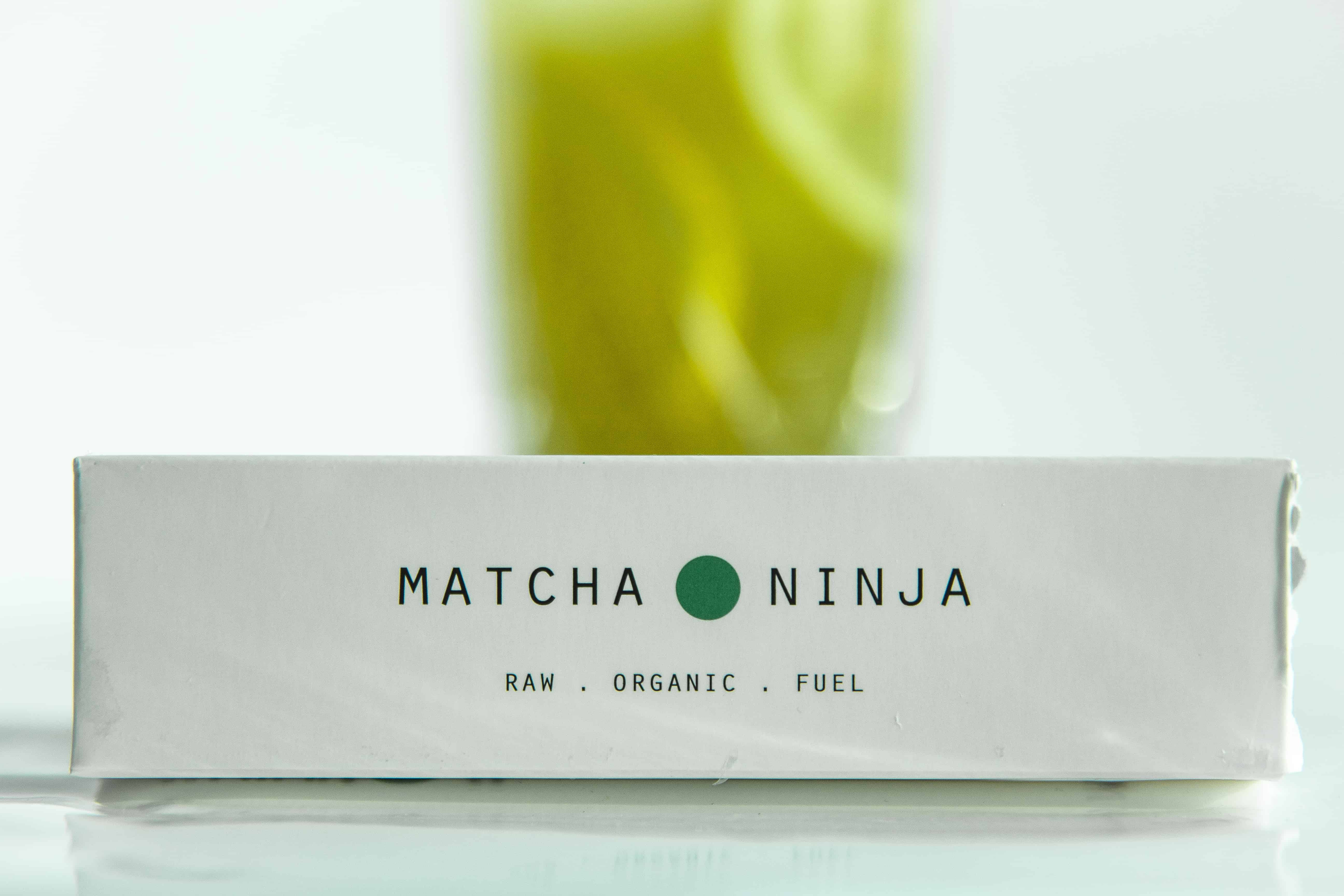 ---
I hope you learned something new about Matcha, but let's get to the reason why you're here, and that is for this delicious mocktail! Since I'm new to Matcha and its flavour, I wanted to keep things simple for my first creation, so I decided to create a refreshing lemonade. For an added bonus, I threw in some cinnamon, ginger, star anise and cloves to make this a Fall-inspired beverage. If you don't want the spices, this can easily be omitted and sipped as an simple Matcha Lemonade. Both are outstanding with or without spices.
You've probably heard the saying 'What grows together, goes together' and that couldn't be more true when it comes to pairing this lemonade with a spirit. Sake would be an incredible addition as well as most spirits. This may not be as traditional, but I can see how Pisco can work wonders here in a simple imbibe. By keeping the ratios 1:4, you can create a simple cocktail at a moments notice, or create a delicious sour, swizzle or anything really! The skies the limit with this delicious lemonade, so what are you waiting for?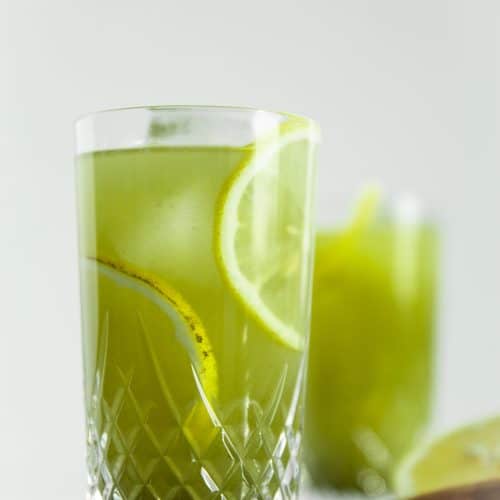 Matcha, Cinnamon and Ginger Lemonade
A delicious Fall-inspired lemonade that can be enjoyed as a mocktail or paired with a number of clear spirits to make an incredible cocktail.
Ingredients
1

cup

Boiled Water

3

tbsp

Granulated Sugar

1.5

g

Raw, Organic Matcha Powder

1/4

cup

Freshly Squeezed Lemon Juice

1

Cinnamon Stick

1

Star Anise

2

Cloves

2

inch

Ginger

Skin removed and thinly sliced
Instructions
In a mason jar, combine all ingredients. Close the lid and give the jar a shake until well combined.

Open the lid and let this sit until it reaches room temperature before use.

After one hour, strain out the spices and ginger.