Spring! You're finally here! I think for the summer starved Canadians this is such a RAY OF LIGHT especially to this crazy week. So I'm welcoming it in this most delicious way I can with this amazing Gimlet that uses this unique Rhubarb Ginger Syrup that I know you will all love. If you love Rhubarb, Gimlets or anything Gin, you want to grab your shakers for this Spring Gimlet.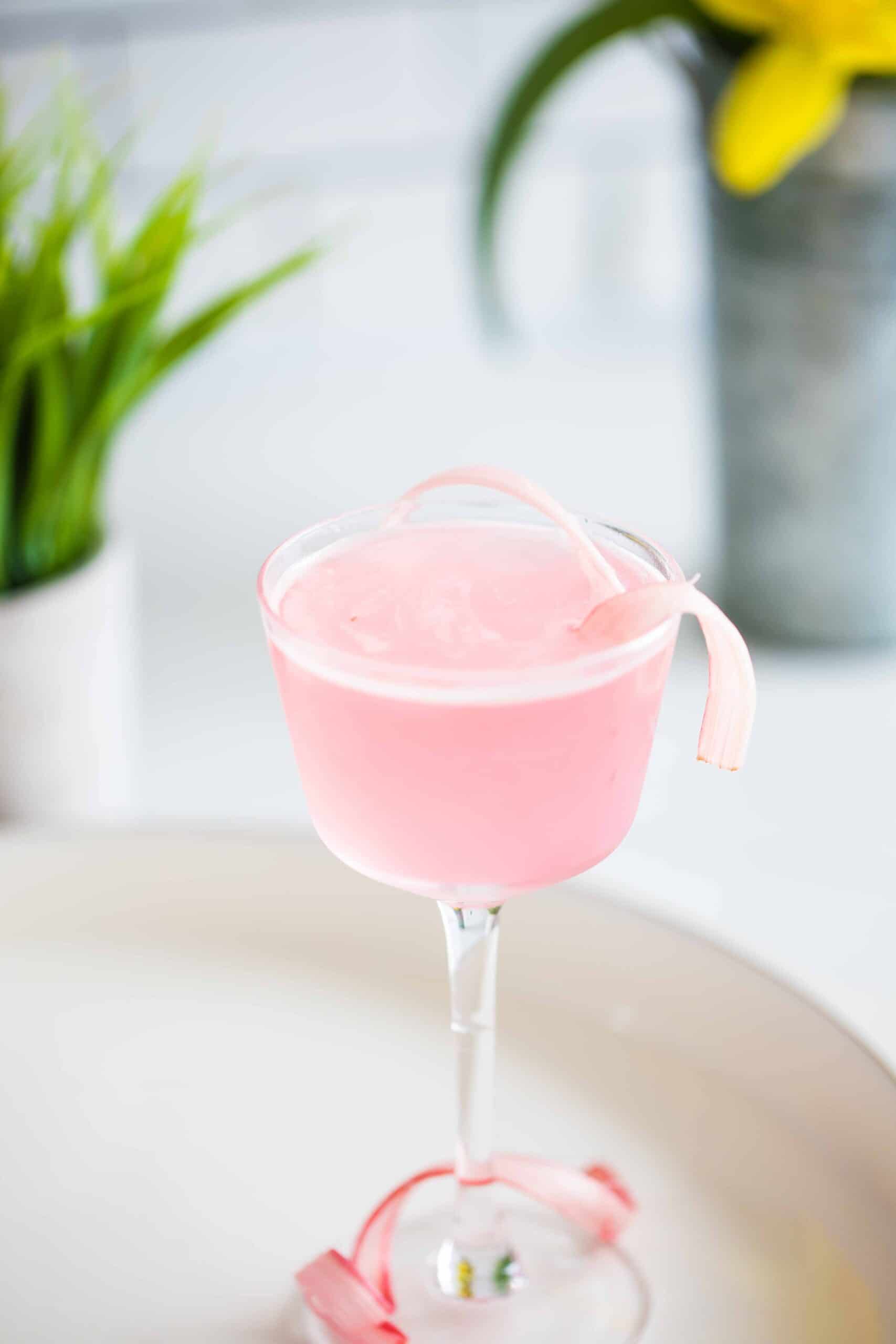 Creating the Rhubarb Ginger Syrup
The concept of a Gimlet is fairly simple, with a decent lime cordial and gin. I didn't really want to dive into a rhubarb cordial (your girl was out of time), so I decided to go with a syrup instead. This isn't a complicated syrup at all, just make sure you have some Fresh ginger, Rhubarb and lime peels around! For the recipe, make sure to follow here.
Choosing your Gin for your Spring Gimlet
I like to go a little bit more bold and beautiful when choosing a Gin for my gimlet. So I decided to go for Plymouth Gin here which wow…why don't I use this gin more often? I know that, and Old Tom's are common in Gimlets, but in this Spring Gimlet, I definitely what the Plymouth did here.
The reality is, if Plymouth isn't your vibe, or you want something more delicate and floral, you can definitely do that. Use what you have in your house! Just make sure it isn't a flavoured gin that doesn't mix well with the flavour combination we have with the syrup.
Other than that, we're going to dive straight into the recipe! Cheers and happy Spring!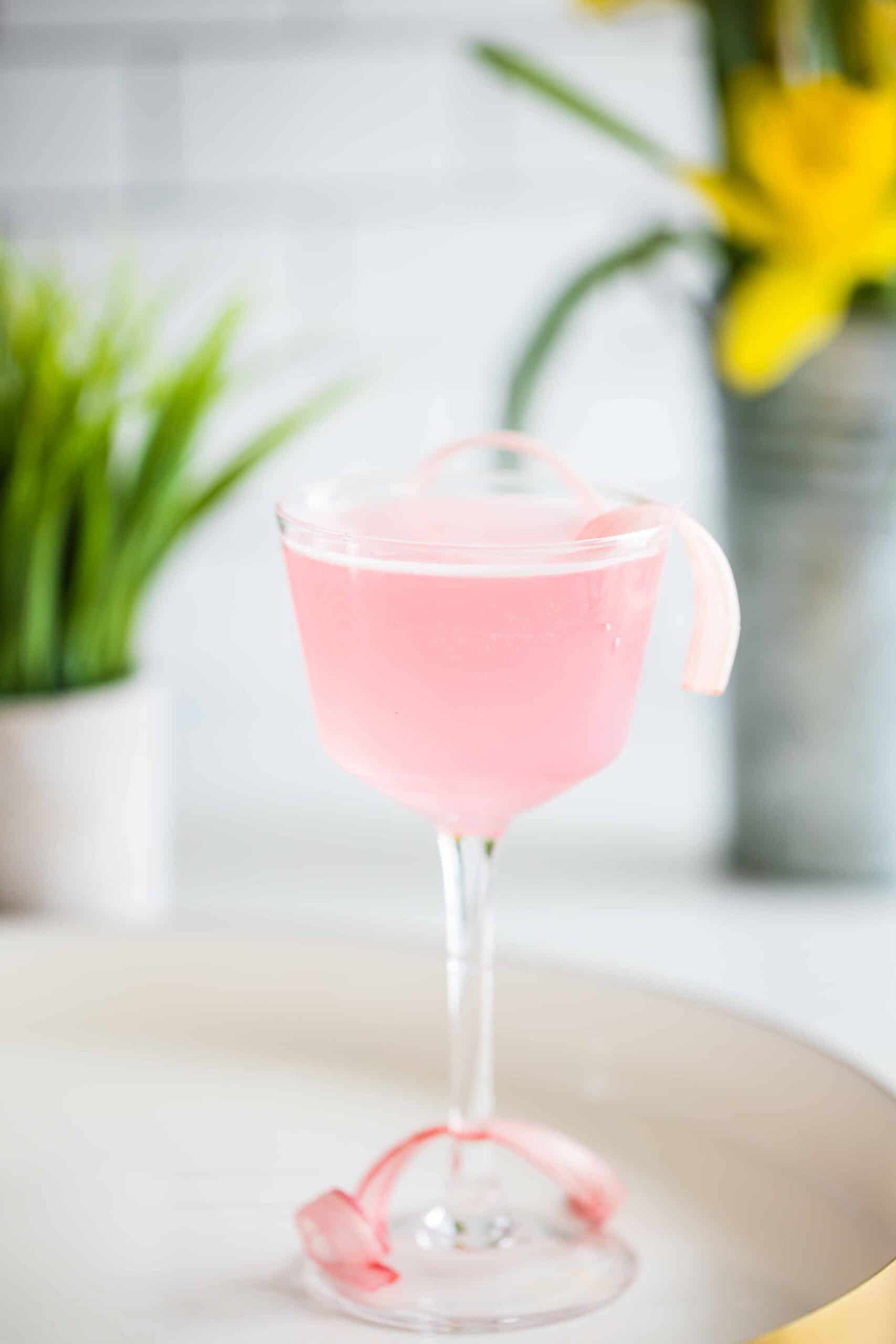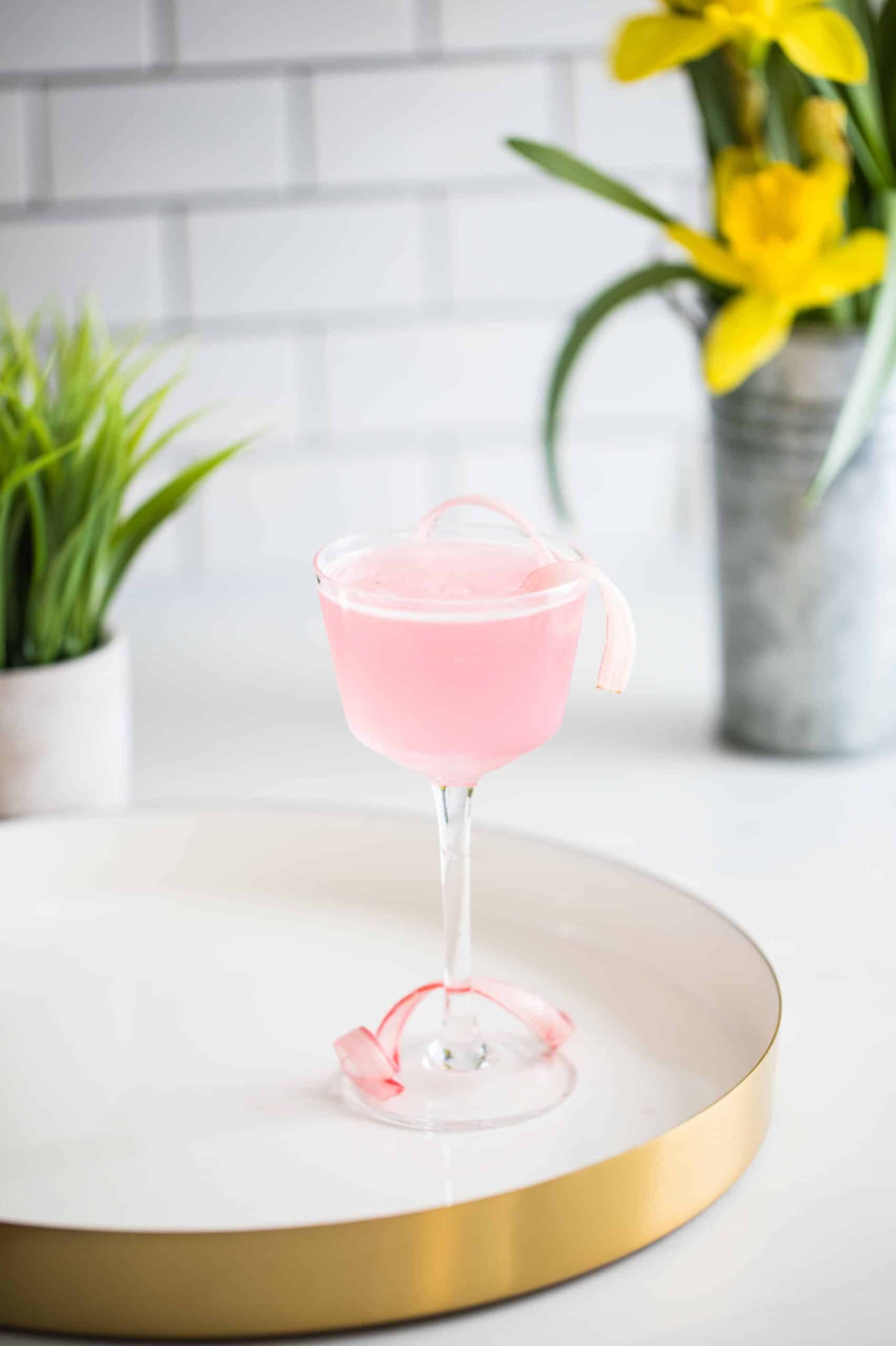 Rhubarb Ginger Spring Gimlet
This bright and fresh Spring Gimlet is the perfect welcome to the season, combining Plymouth Gin, a Rhubarb Ginger Syrup and freshly squeezed lime juice.
– Difficulty: Intermediate
Ingredients
2

oz

Plymouth Gin

1.5

oz

Rhubarb Ginger Syrup

1

oz

Freshly Squeezed Lime Juice
Instructions
Add all your ingredients into a shaker filled with ice.

Shake well and double strain into your favourite chilled coupe glass.
Recipe Notes
For the Rhubarb Ginger Syrup recipe follow here.
Want to find more Spring inspired cocktails? Head over to the link here for all the inspiration!