Summer can be hard. Everyone wants to go out on the patios, which means more drinking, and there goes our summer bodies that we've worked so hard for. Where is the balance? Why can't we have it all; A low-sugar cocktail, but something a little more exciting than Vodka Water.
Well since Teavana introduced their cocktail line, I have been itching to make cocktails that are light, refreshing and maintains the waistline. Being my first tea cocktail for LC, it was a massive, flavourful hit! Now forgive me, I do add sugar to this recipe as a way to enhance the flavours of the fruit, but it's limited, it's light, and it's fabulous.
Since I like to control the sugar content, I adjusted the recipe recommended by Teavana. I steeped a pot of Strawberry lemonade for approximately 30 minutes with 4 brown sugar cubes. 4 sugar cubes may sound like a lot, but diluted in a litre container won't kill you. Once that is cooled, it's cocktail making time.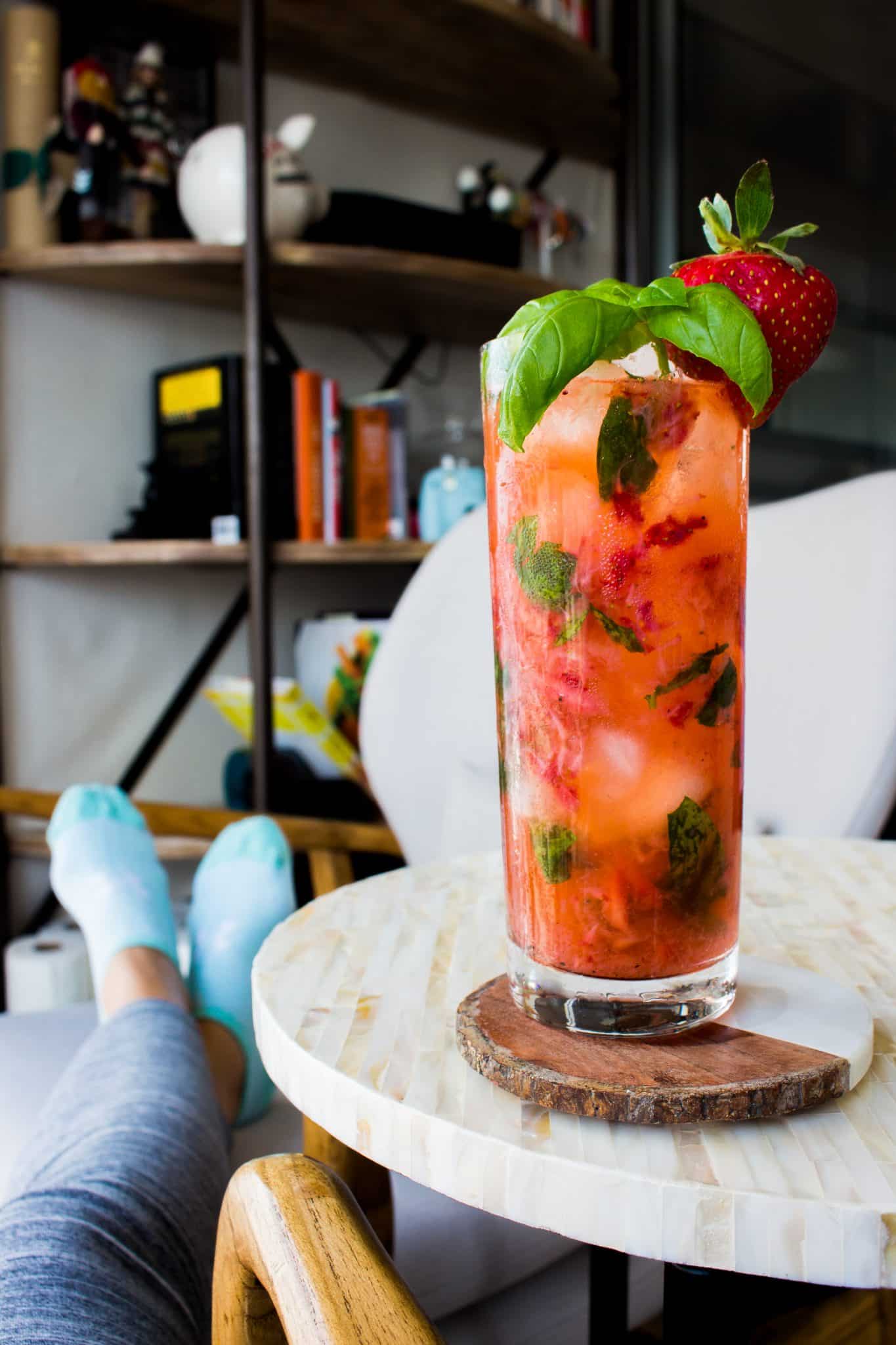 Strawberry Basil Lemonade
A refreshing, light cocktail that packs in the flavour!
Ingredients
2

Strawberries

sliced

4

Basil Leaves

1½

oz

Gin

?

oz

simple syrup

½

oz

Lemon Squeezed

1

pinch

Cracked Black Pepper

5

dashes

Angostura Bitters

5

oz

Teavana Strawberry Lemonade Iced Tea
Instructions
In a Shaker, soak the brown sugar in angostura bitters

Place strawberries, basil, lemon juice and black pepper inside the shaker and muddle all contents

Add Gin and fill one third of the shaker with ice and SHAKE

Pour all contents into a collins glass

Add ice to fill the rest of the glass and top with the Strawberry Lemonade Iced Tea
Recipe Notes
This recipe could easily be replaced with Vodka if you'd prefer.