For today's segment on CTV's The Social, I share some of the bitter sweet love I have for Amari. You can't talk about Amaro without bringing up the quintessential classic Amaro Nonino. I stir it up in a twist of the Boulevardier Cocktail made with Rye Whiskey, Amaro Nonino and Vermouth.
If you'd like to see how this cocktail is made, make sure to check out the link HERE as we chat all about Amaro Nonino on CTV's The Social.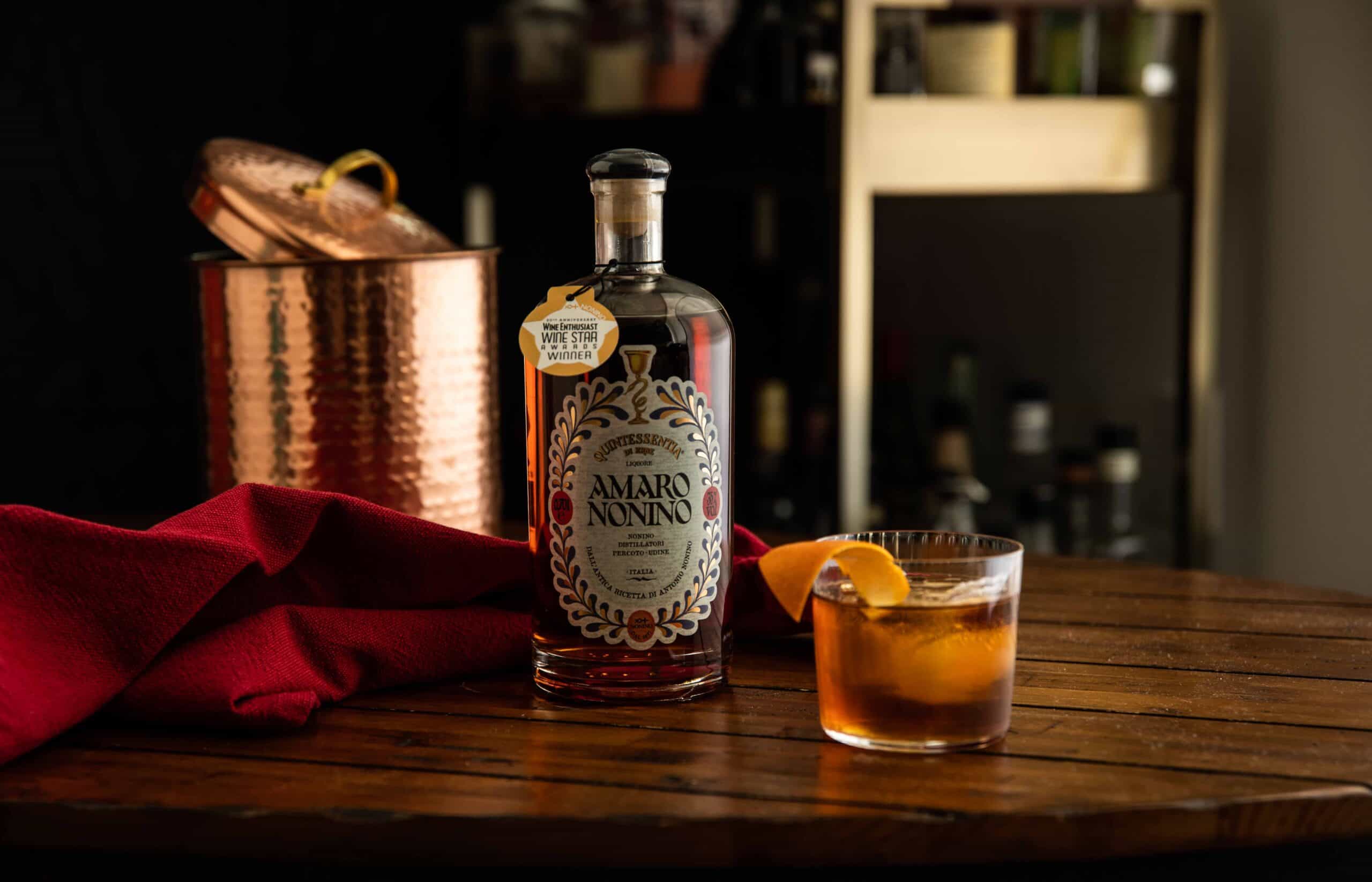 Working with Amaro Nonino
As I mentioned, Amaro Nonino is without a doubt a quintessential classic for me. It's a great benchmark for the category, offering that sweet spot in the middle of bitter, herbs, sweetness and body that I look for. Because of this, and it's many awards, I like to make sure that the Amaro Nonino comes through in a commanding way. I'd approach the Nonino as almost a base spirit. That's why I recommend it in a Bourbon Sour (Split the Bourbon base with half Amaro). It would also lend well in Spirit Forward Cocktails such as a Manhattan or Martinez.
For today's segment, I honour that Nonino in a riff of the Boulevardier, which if you didn't know is the American cousin to the Negroni. So think about a Whisky Amaro Negroni. Yup, you should be drooling at this point.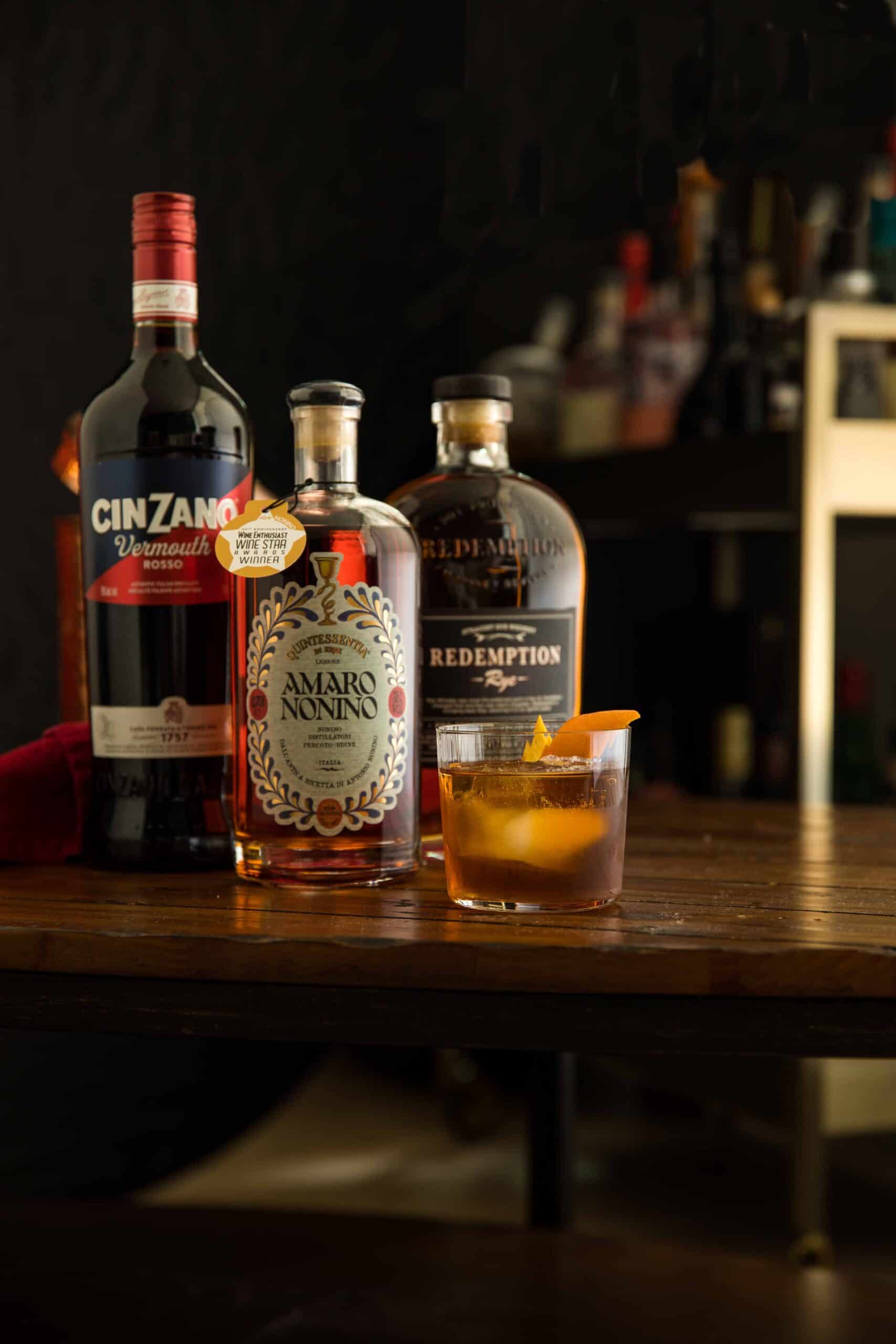 Choosing the Complimenting Spirits and Building your Amaro Boulevardier
If you've had a Boulevardier before, then you may already know it's typically paired with Bourbon. Since Amaro Nonino has a touch of sweetness already, I wanted to use a whisky that had a bit more spice and heat. Something higher in proof would work well too, which is why I leaned towards a Rye. You have a ton of great options when it comes to Rye. Something bottled in bond, 100% Rye, typically on the high proof end. But you can go a touch softer which is what I did by grabbing the Redemption Rye featured today.
Then you have the vermouth which plays an important role to a boulevardier. Here's what you have to remember though, vermouth is already on the sweeter end. Since Nonino has a touch of sweetness, I adjusted the typical ratio to balance out the cocktail. Typically each ingredient would be 1 to 1 to 1. In this case though, I increased the Rye, kept Amaro Nonino the same so the bitter notes can really shine, and lowered the vermouth.
You can play around with the ratio a bit to your preference in this Amaro Boulevardier cocktail. Maybe you want it even less sweet. Reduce the vermouth to 1/4 oz, bring up the Nonino (or Rye for that added heat). Just remember that the Orange Peel will make a big difference to the final cocktail.
Lastly, when choosing your vermouth, go with an Italian or Spanish style. Something that has a bit of weight to it, because we have some bold flavours already with the Nonino and Rye. That's why I choose Cinzano Vermouth here!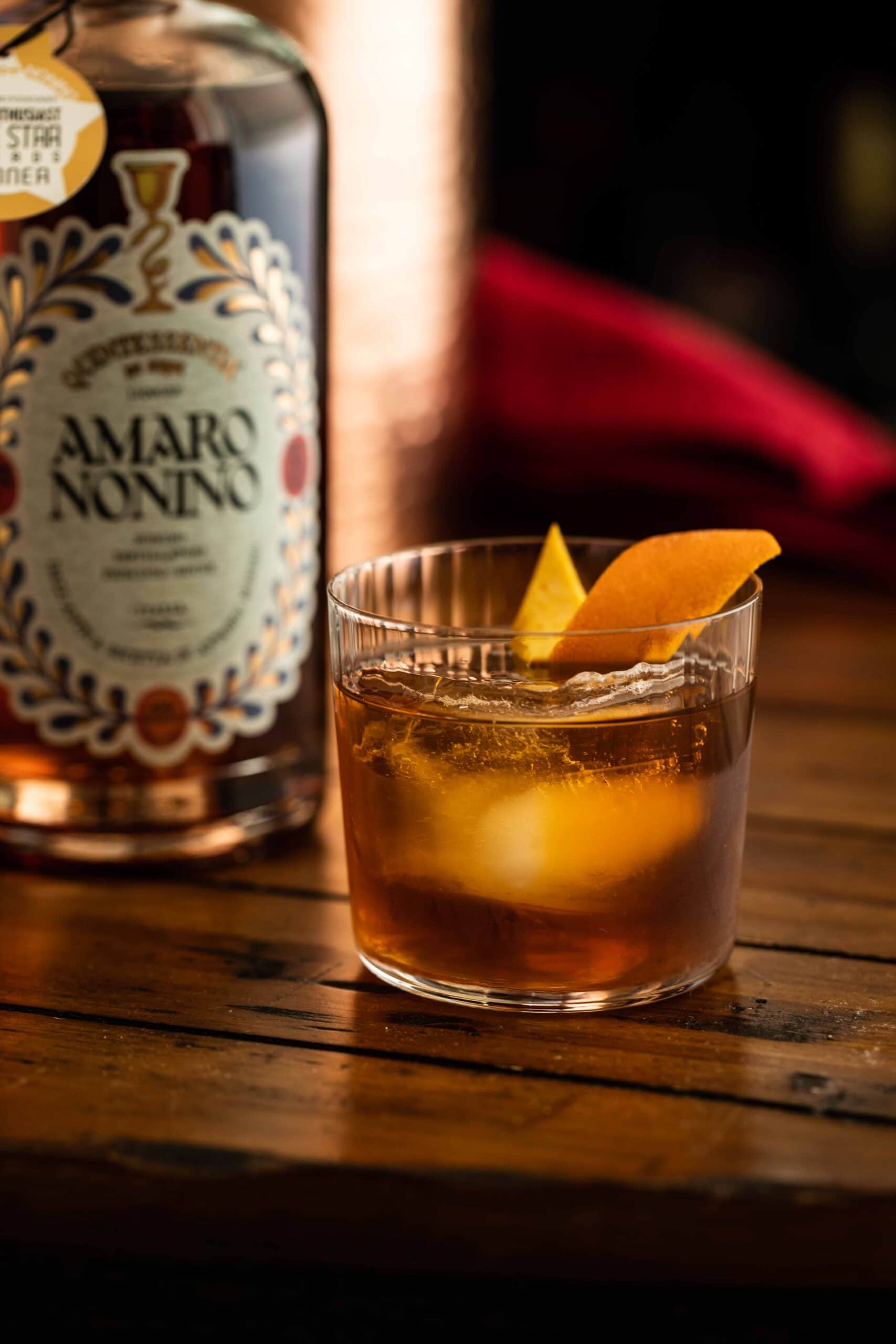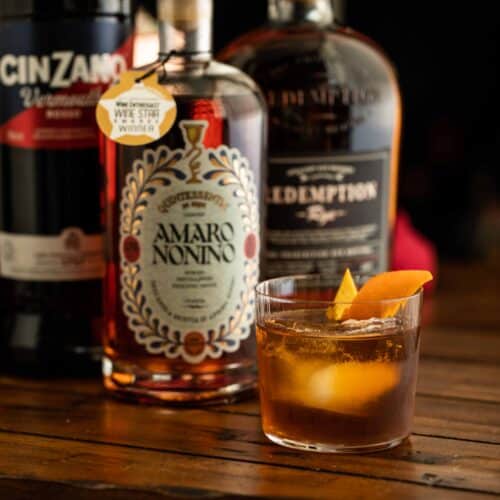 Amaro Boulevard
A twist on the Boulevardier using Amaro Nonino in this delicious Rye and Amaro Cocktail!
– Difficulty: Intermediate
Ingredients
1.5

oz

Redemption Rye Whiskey

1

oz

Amaro Nonino

0.5

oz

Cinzano Red Vermouth

1

Orange Peel for Garnish
Instructions
Fill a Mixing Glass with Ice and add all your ingredients (except Garnish).

Give this a good stir (approximately 40 seconds) and strain into a glass with one large ice cube.