For today's segment on CTV's The Social, I share some of the bitter sweet love I have for Amari. I'm sharing one of my favourite Amaro products to hit the Ontario market, and that's the Amara Amaro. It offers a truly unique range to the Amaro category, with its Blood Orange infusion. We shake up the Classic Sidecar cocktail with Amara Amaro, Blood Orange and Brandy for this tasty Winter treat.
If you'd like to watch this cocktail shaken on camera, make sure to check out the link HERE as I build it on CTV's The Social.
Working with Amara Amaro
My segment with CTV's The Social is all about celebrating Amari in cocktails, because the thing is, there is such a VAST range! No Amaro is the same and you can't interchange the products like you would a vodka or gin. How does Amara Amaro stand out? Well in a number of ways, including its outstanding Blood Orange Infusion.
Amara Amaro is unique because its taste profile offers the perfect citrus substitute for any recipes that shake with Grand Marnier, Triple Sec or Cointreau. Think of a Grand Margarita, or the many other cocktail recipes that use these iconic orange flavours. Plus, it's incredibly bright with its natural blood orange infusion that you can easily sip this on its own.
Of course, being Liquid Culture, I'm all about creating something delicious. So I decided to recreate one of my favourite classic cocktails, which is the Sidecar.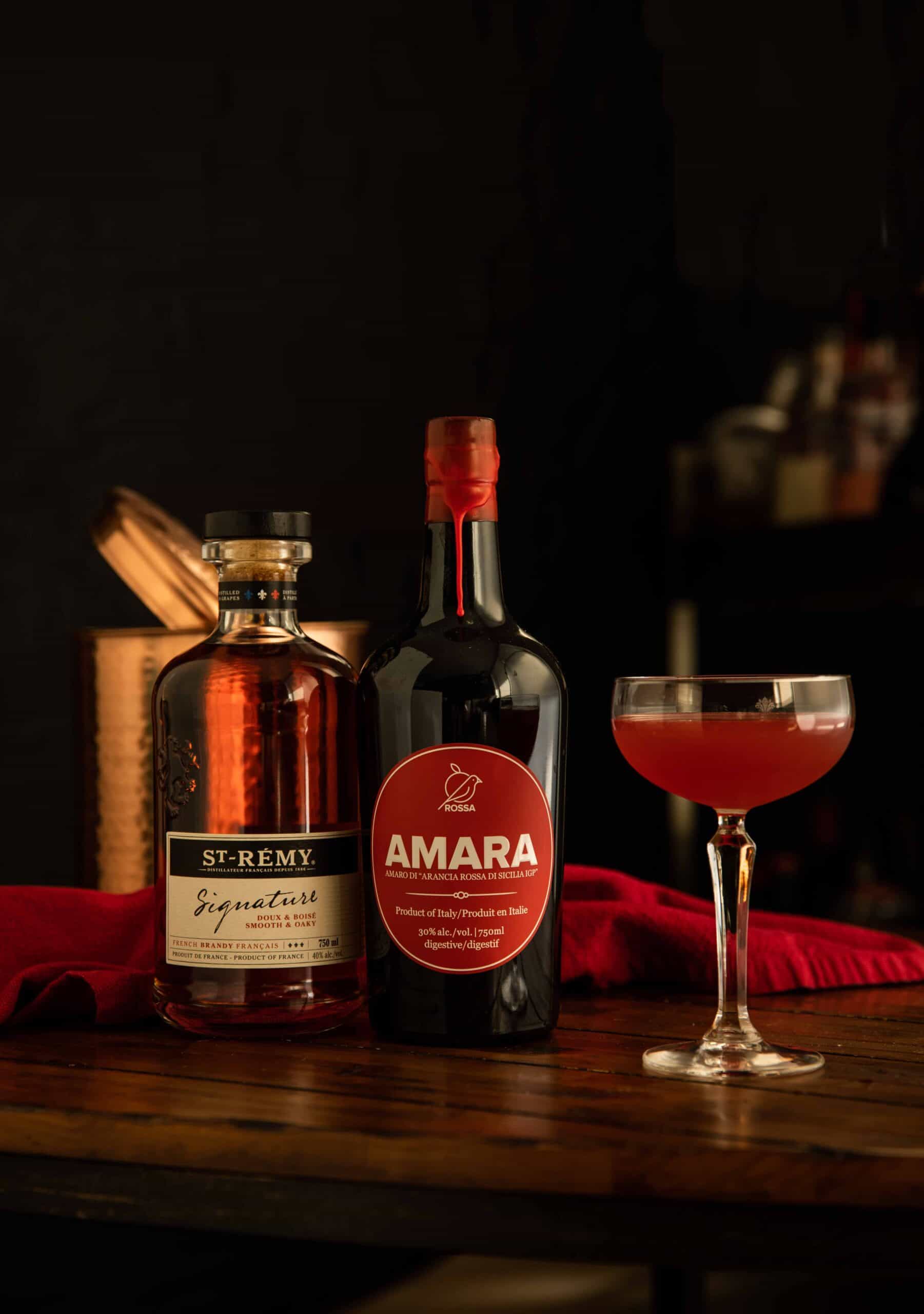 Building an Amaro Sidecar Cocktail
The classic Sidecar comes with the standard Brandy base. Quality goes a LONG way here, which is why I picked up the St Remy's Signature Release for this cocktail. With its warming spices, it makes for the perfect Winter Brandy on its own and in cocktails. If you want to take the extra Amaro step, I would maybe split the base of the brandy with Amaro Nonino which I featured in this drink segment as well!
Amara Amaro acted as my sweetener in this cocktail, with a nice heavy hand of it. Because it doesn't have that artificial, cloying sweetness to it, I'm generous with it in this Bloody Sidecar. Now to amplify the Blood Orange, and since it is the season, I squeezed in some fresh Blood Orange juice as well. Complimented with the lemon juice gives me that great tart cocktail I love in a Sidecar.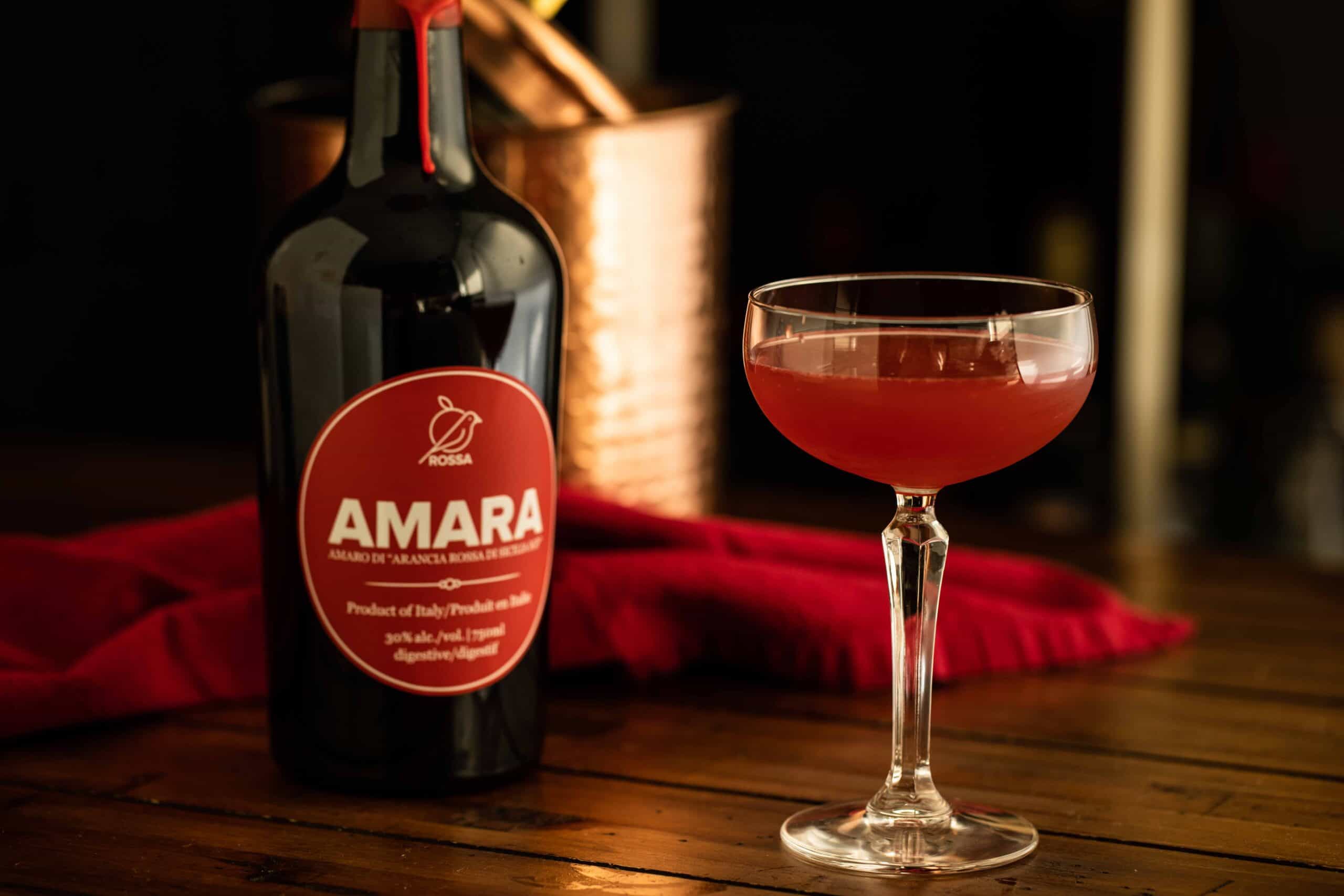 Importance of Shaking!
One of the most important things with this cocktail is giving it a real good shake. Water plays an important role in this cocktail, but since we're not pouring it over fresh ice, we need to give it time in the shaker.
With all this shaking, I recommend double straining the cocktail of its fine ice shards that will appear due to this vigorous shake. If you don't care about those fine details, don't stress it. I want you to enjoy your cocktail, and not stress about more tools you have to buy for your home bar.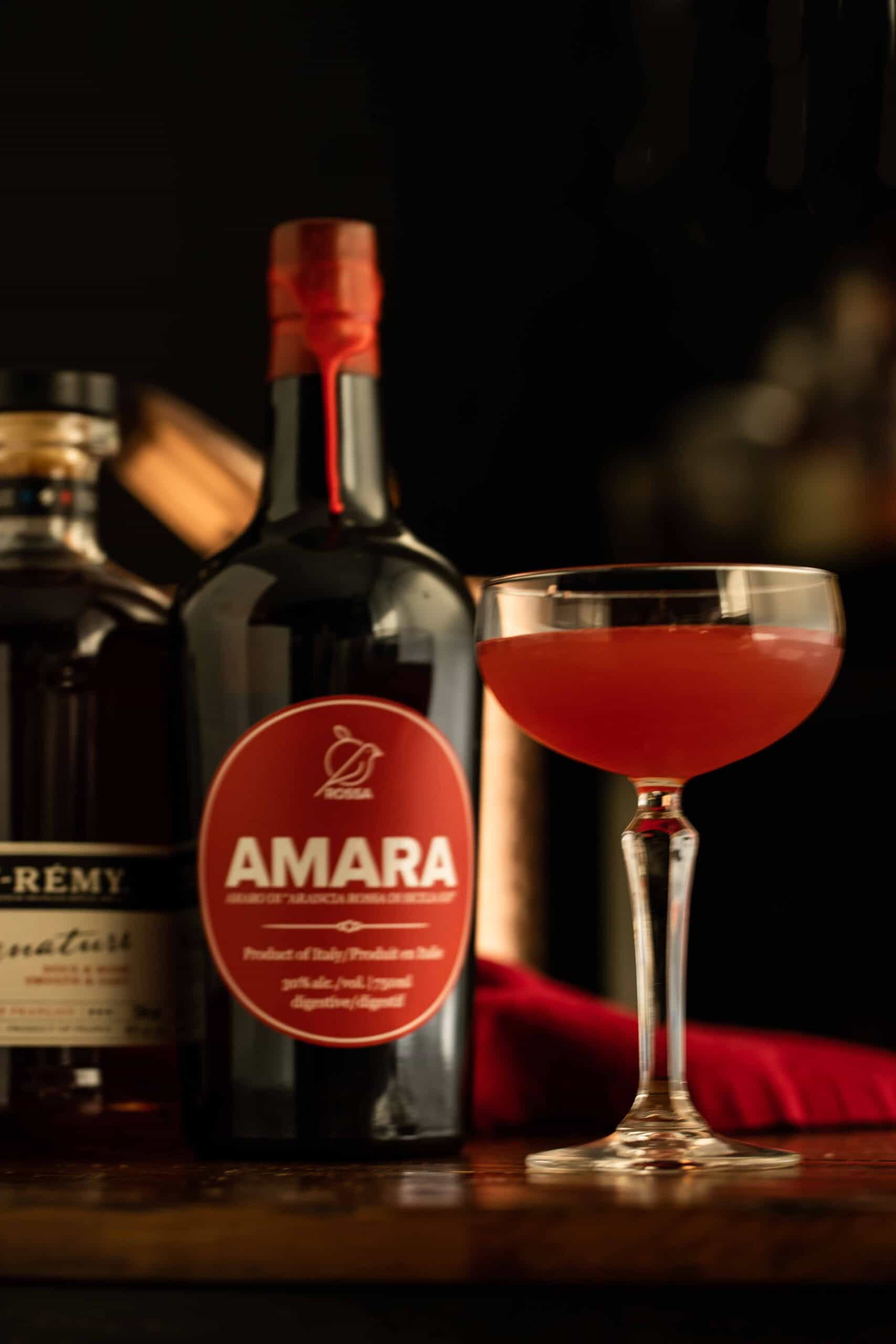 Bloody Sidecar
The classic Sidecar gets shaken up with one of my favourite Amaro's and Blood Orange for this tasty Winter Riff!
– Difficulty: Intermediate
Ingredients
2

oz

St Remy Brandy Signature

1

oz

Amara Amaro

½

oz

Lemon Juice

¾

oz

Blood Orange Juice
Instructions
In a shaker, add all your ingredients and Ice and give this a vigorous shake (at least 30 seconds).

Double strain into your favourite coupe or martini glass.