Today's #DrinkYourGram theme was influenced by the rise of COVID-19 and with all of us locked in our homes while we wait out this virus, I decided to have fun with it. It feels a bit Apocalyptic, which got me thinking about what would be my last "drink" with my last meal. So I asked my audience what spirit they would use for their last drink, and a few other important factors such as 'Will you be running away from Zombies, or relaxing until the end?". I hope everyone could enjoy this laugh, and I'm excited to share the results!
Because the results of the spirits was so close, I decided to use the top 3 in a rendition of the classic Tiki cocktail the Fog Cutter. As soon as the Fog Cutter came into my head, I knew the direction I was going to take this cocktail. So without further ado, I've got the results and recipe below!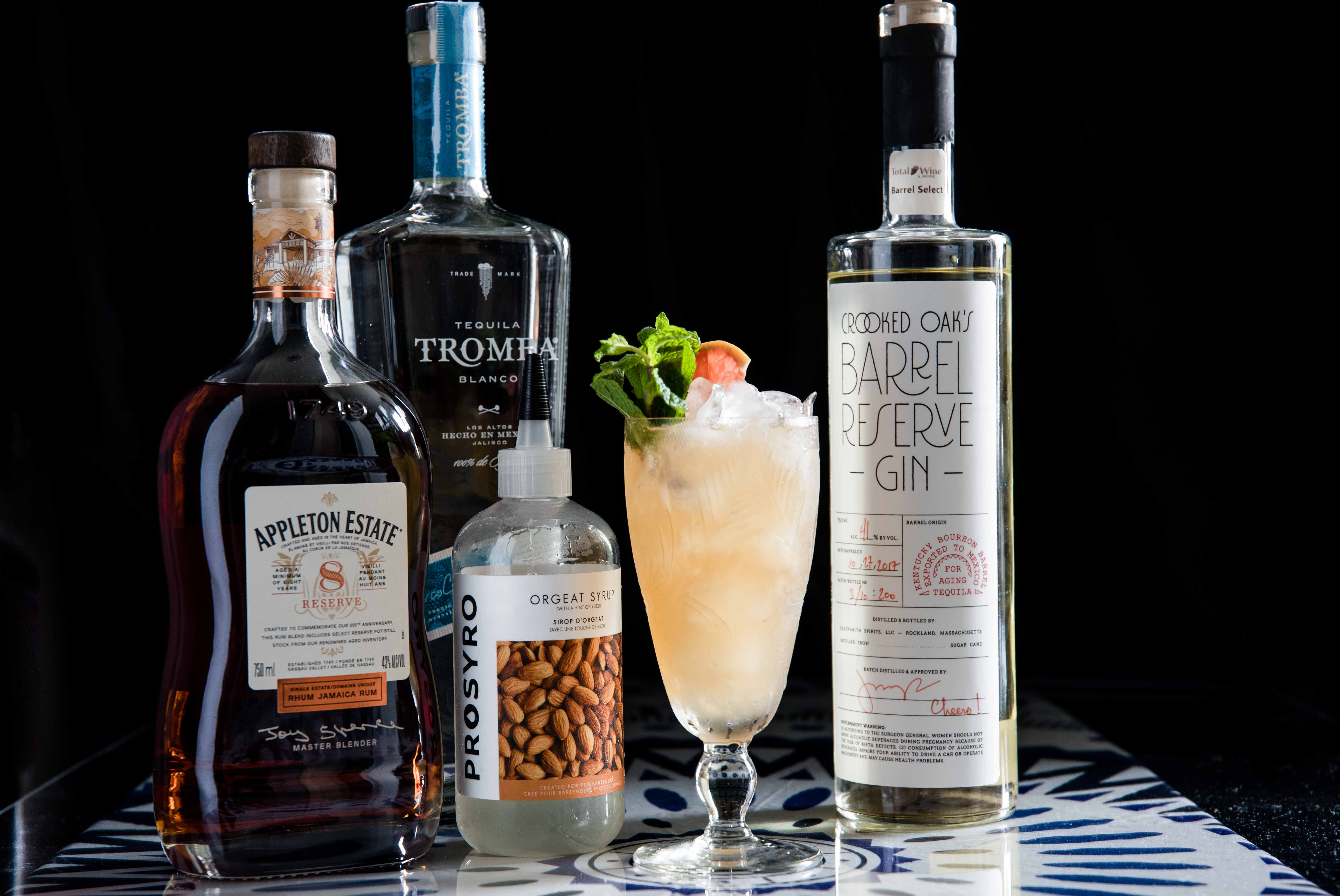 ---
Vote 1: If you had to choose your last spirit you'd sip, what category would it fall under? (Rum? Vodka? Shochu? etc)
Gin was the winner here, but not by much. Tequila was second by one vote, and Rum following right behind. Other interesting answers included: Pernod, Vodka, Bourbon, Green Chartreuse and more!
Vote 2: Would you use fresh fruit for your last cocktail or whatever is left in the pantry? Fresh Fruit 54%
Vote 3: Would you?
Relax and Enjoy (84%) it vs Have it to Go (because the Zombies are close)
Vote 4: Would you save the ice for your cocktail or use it for more essential needs? 87% said use the ice only for cocktails!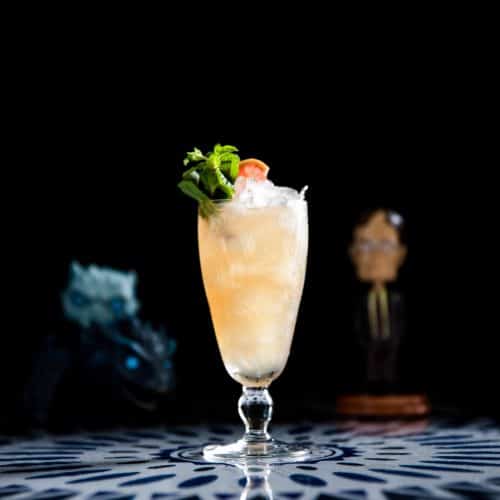 Apocalyptic Fog
The result of this week's #DrinkYourGram where your votes helped shape this rendition of a classic Tiki Fog Cutter Cocktail.
– Difficulty: Intermediate
Ingredients
3/4

oz

Aged Gin

Crooked Oak's Barrel Reserve Gin

1/2

oz

Blanco Tequila

Tromba Tequila used here

1/2

oz

Appleton's 8 yr Rum

1

oz

Grapefruit Juice

3/4

oz

Fresh Lime Juice

1/2

oz

Orgeat Syrup

1

dash

Angostura Bitters
Instructions
Fill your tiki glass with crushed ice.

Add all your ingredients, with a handful of cracked ice and give this a short shake.

Strain over crushed ice and garnish with mint leaves and grapefruit.