Welcome to the Apple series, where I go over some of the different Apple varietals in the market and how best to use them. Now tell me if this sounds like you.
You've only been able to tell the difference between a Granny Smith and a MacIntosh.
You see the massive piles of different named apples, not really sure what they actually taste like, and you're not about to take a bite and put it back on the grocery shelf. Okay well I'd never take a bite of something, and if you do, stop, everyone is judging you hard.
If this is you, or sounds like you, you're going to love this week! I decided to dig into the world of apples and figure out what makes each varietal different, and how best to pair it. We're starting off the week on an easy note with a juicy Golden Delicious that I incorporate into a Gin and Tonic. I'll be going through WHY I chose that particular apple, how it compares and obviously how to throw this delicious cocktail together!
First off, I need to thank a very good friend for stopping by Pine Farms Orchard in King City Ontario to pick up these bundles in the first place. Milena you're a godsend, and I know we both LOVE Pine Farms, but leaving the city without a car can makes my journey to the orchard very difficult.
So the 5 styles we will be analyzing this week are the following:
Royal Gala – Honeycrisp – MacIntosh – Mutsu – Golden Delicious
For the month of October, these varietals were at their prime. So I tasted, wrote a ton of notes, and divided these up in an easy way so that you can learn the differences between them.

Now I won't go through the entire chart, but I will evaluate the Golden Delicious and why I chose it for today. The thing about the Golden Delicious is that it's fairly mild in flavour compared to the rest of the gang. It has a subtle sweetness, low on acid but a ton of juices/flavour getting extracted the second you cut it. Since I like to keep the beginning of the week fairly simple, I decided to do the same with this cocktail.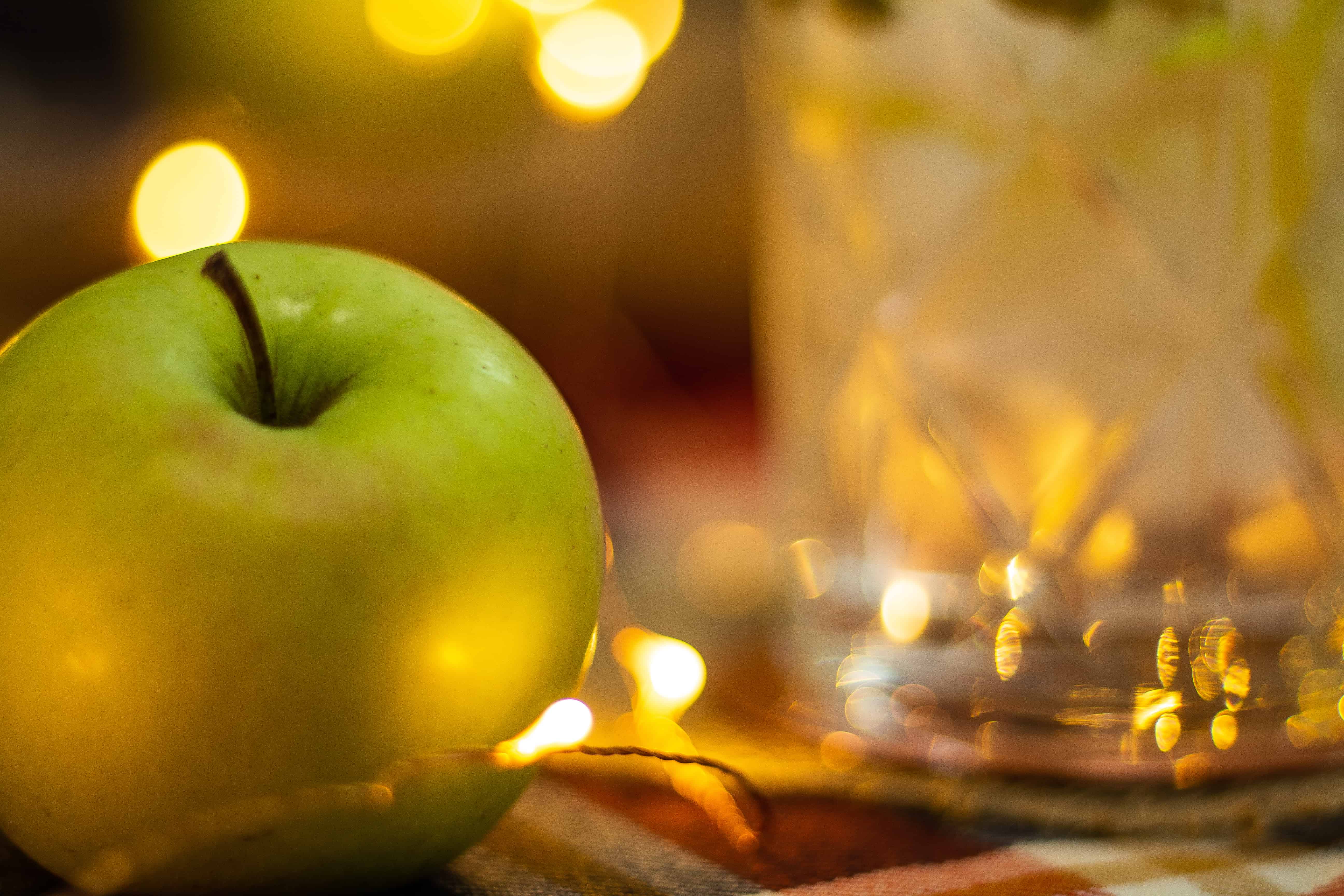 You can't go wrong with a classic Gin and Tonic, and this does just that and more for Fall! Because I knew the Golden Delicious would get extracted and incorporated quickly into the cocktail (note the high levels of 'juiciness' on the chart), I knew this would be the right fit for a G+T. It subtly sweetens the cocktail to contrast the bitter tonic, and I added some toasted Cardamom Pods for that extra zest and spice. Apple and Cardamom is a classic flavour combination, and I knew it would compliment the Gin and Tonic in a bright, refreshing way!
When it comes to choosing a Gin for this cocktail, I wouldn't go for a Genever or Old Tom style Gin because you don't want the juniper to overwhelm a slightly delicate palate here. A London-Dry or New Western Style Gin would definitely be preferred here! Want to learn a little bit more about the different styles of gin out there and profile? Check out my 'Terms of Cocktail-ment' article that teaches you the lingo behind the bar!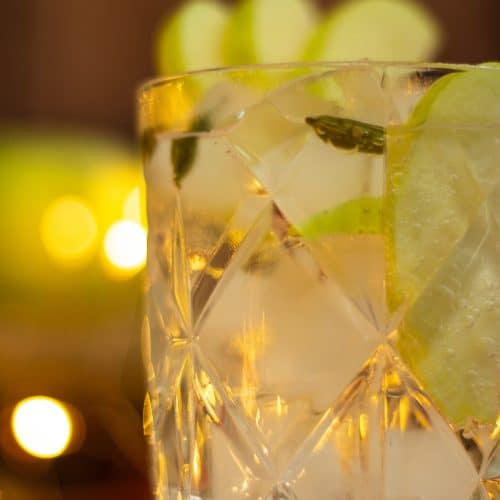 Apple and Cardamom Gin and Tonic
A simple introduction of a few Golden Delicious Apple Slices, toasted cardamom pods with a classic Gin and Tonic
Ingredients
1

part

Gin

4

parts

Tonic

5

slices

Golden Delicious Apple

5

Cardamom Pods

Slightly Toasted
Instructions
Fill a Double Rocks glass with ice, layered with a couple apple slices and cardamom pods

Pour Gin then Tonic over top of the ice, give a quick stir, garnish and enjoy!