In an effort to bring more Amaro cocktails into my life, I'm putting my money where my mouth is and in this Valentine's Day Cocktail creation. No joke, I gasped when I sipped this. See why this Cinnamon Heart Infused cocktail with Rye, Cynar and Grapefruit is the cocktail of the season!
Inspiration
It's taken me a while to get inspired and to get back into regular Liquid Culture creations. Reminder: I just had a newborn and still figuring out that balance. But with photography, with recipes, I hit a slump, until late. I'm thankful to my recent drink segment on CTV's The Social, that made me look at Amaris in a new light. With that said, I promised myself to make more Amaro inspired cocktails and that's exactly what I did here.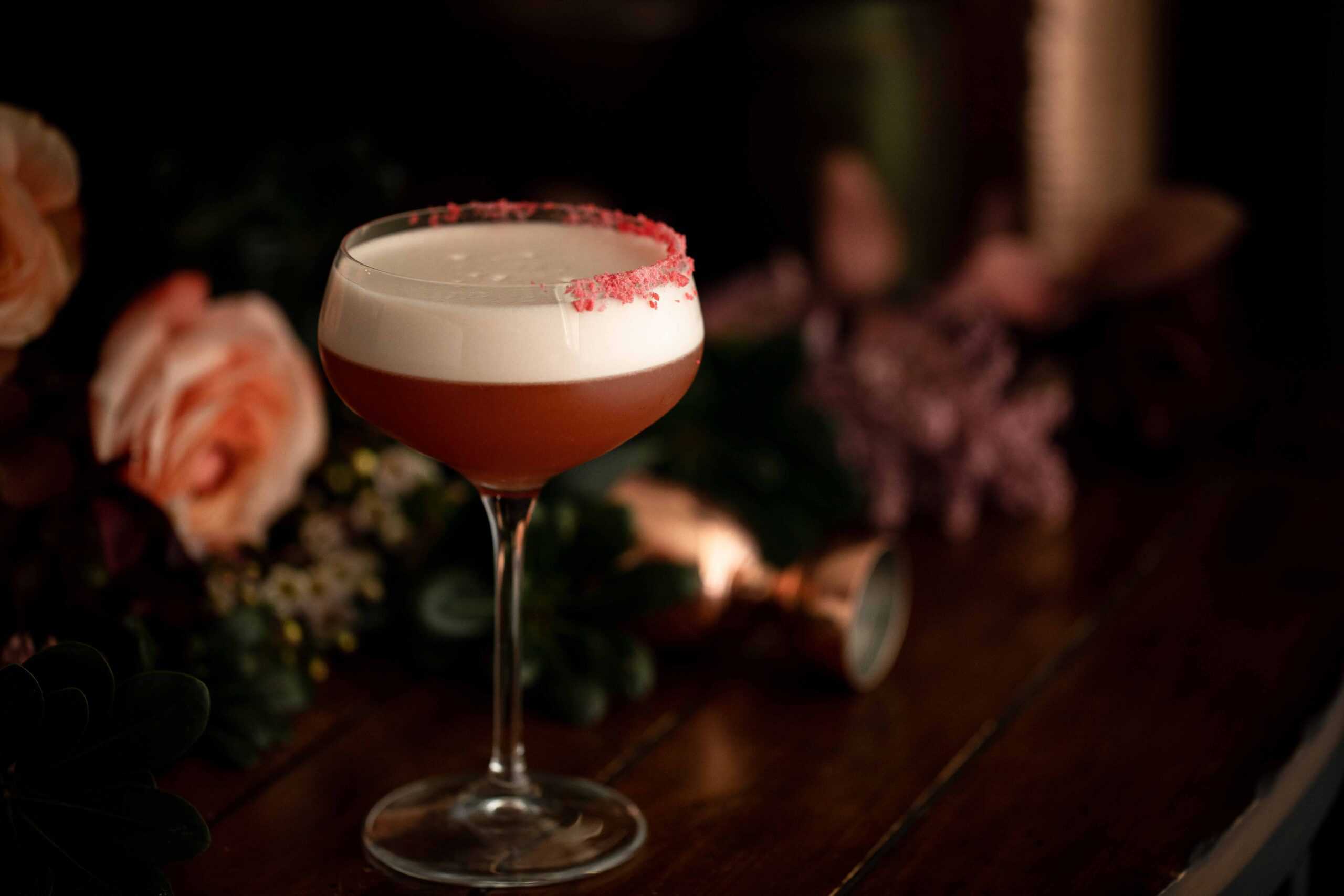 Building this Valentine's Day Cocktail
I try to keep my cocktails super simple on The Social, but for today, I wanted to step things up a bit for my community. When I say this, believe me, it typically calls for an extra step, but in the end I promise they're easy to combine. I also want to stress the fact that I think Sours are more complicated because you need that extra arm strength to shake. If you're up for the challenge of boiling some water and working out your arms. This is the Valentine's Day Cocktail for you.
Let's start off with the Cinnamon Hearts Simple Syrup Recipe. All you need is a handful, water and a bit of sugar. Find the recipe through the attached link.
I decided to use Cynar this time around because I never got a chance to shake up a cocktail for it on the show last week. It definitely has more of the aggressive bitters, which isn't everyone's cup of tea. I'll even admit, the first time I tasted Cynar on its own, I spit it up. Your palate adapts once you start exploring, and knowing when and how much to use in a cocktail is KEY!
I heavily debated the citrus here, wanting to first use Blood Orange (tis the season!). But I was out, and forced to try it with Grapefruit juice and boy am I glad I did! I added just a little bit of Lemon Juice because it did need a bit of sharpness that I was missing from the grapefruit.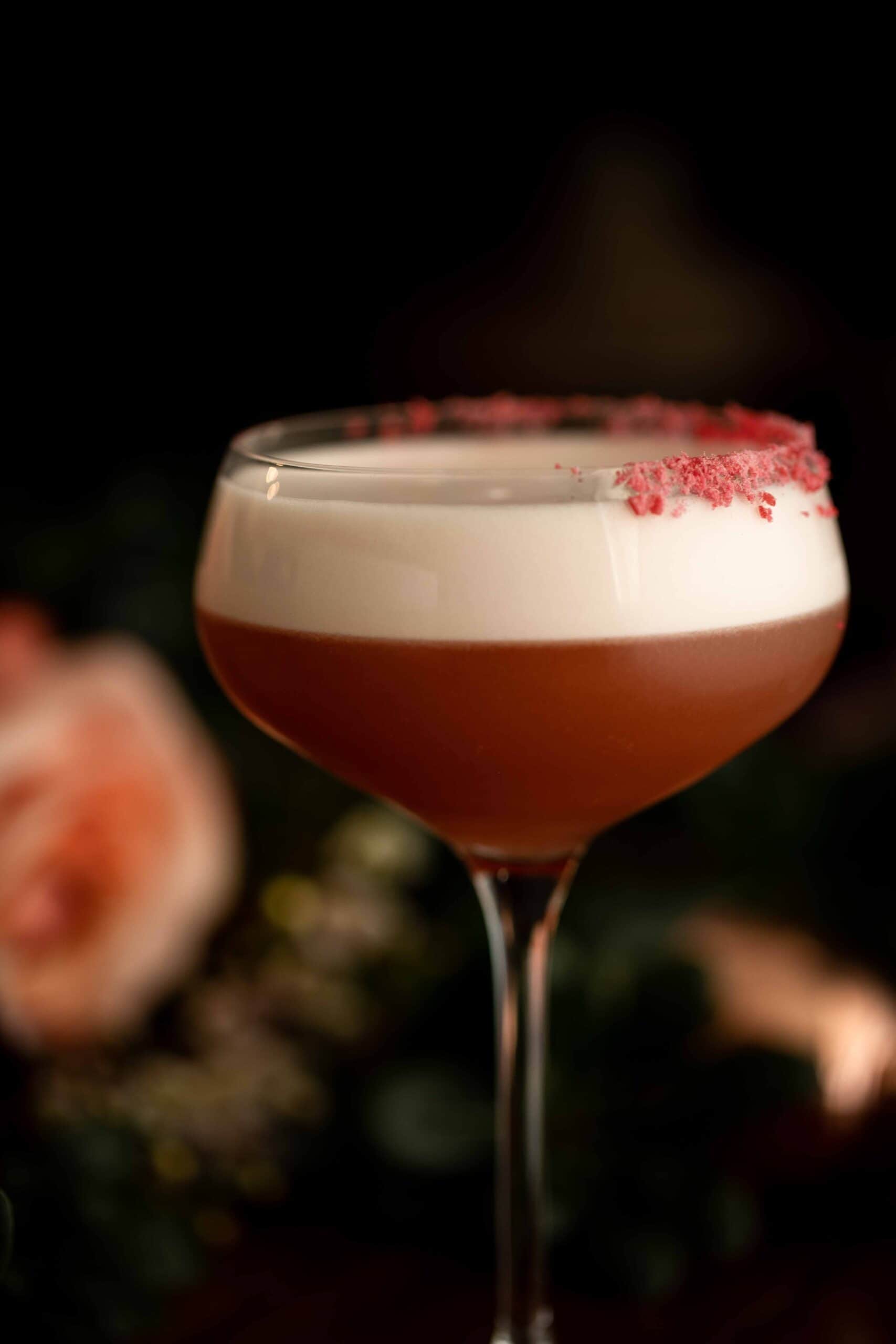 Choosing your Base Spirit
I built this cocktail with Cynar in mind and what you have to know is that Cynar is your supporting actor here. Since it's already a strong supporting role, you need your base spirit to be able to handle it. That's why I went with a Rye here in this cocktail. Mind you, after tasting it, a Bourbon Whiskey would REALLY lend well with this cocktail, but I still loved what the Rye brought.
Important thing to note here is that not All Rye's are the same. I know we typically think Canadian Whiskies are Rye's but they're predominantely a blend with some Rye. I choose to use a Rye spirit that was 100%, which I leaned towards the Michter's since it's one of my go-to's.
Cinnamon Heart Rim
There's nothing complicated about this rim here. I simply crushed Cinnamon Hearts in a mortar & pestle since I was too lazy to bring out my blender. Of course, you can always blitz this as well in a blender.
Lastly, you can't forget that luxurious foam from the egg white. This was key for the overall texture of the cocktail and softening all the spirits and citrus involved. I wouldn't recommend going without it. For my vegan folks looking for alternatives, there are miracle foamers available (I don't love them) and the option of Aquafaba which uses chickpea water (which I do recommend!)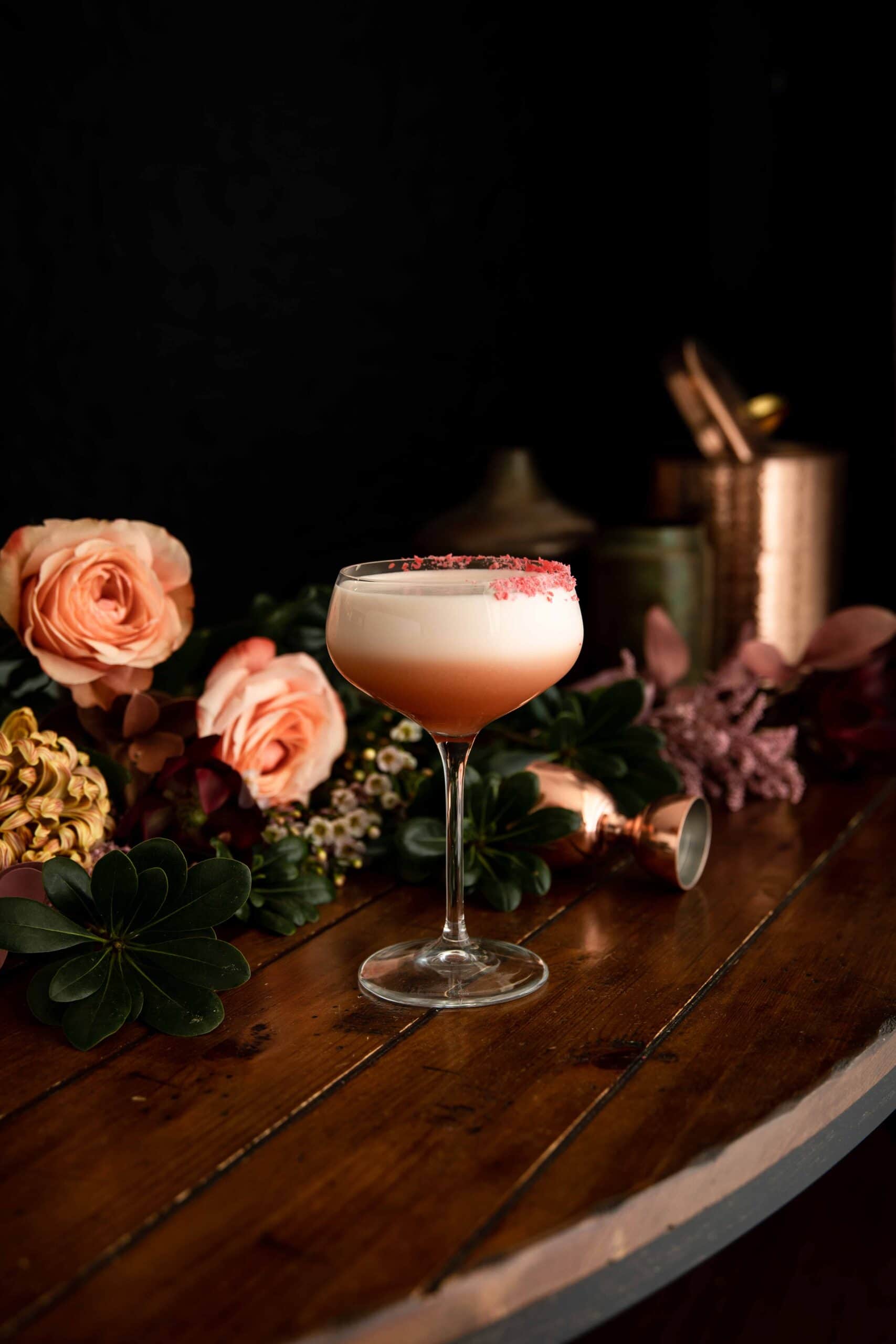 Bitter Heartbreak
Shaking up a Cynar Sour Cocktail for Valentine's Day, made with 100% Rye, Grapefruit, Cinnamon Heart Simple Syrup and Egg whites!
– Difficulty: Intermediate
Ingredients
1.5

oz

Michter's Straight Rye

0.75

oz

Cynar

2

oz

Grapefruit Juice

0.5

oz

Lemon Juice

0.75

oz

Cinnamon Heart Simple Syrup

1

Egg White

Crushed Cinnamon Hearts for Rim
Instructions
Rim your glassware with Cinnamon Hearts (I used lemon to help it stick)

In a shaker, add all your ingredients without ice and give this a good shake (at least 30 seconds)

Fill your shaker with ice and shake once more vigorously

Strain into your rimmed glassware.
Recipe Notes
To find the Cinnamon Hearts Simple Syrup recipe, follow HERE.