I gotta say, I really debated this syrup here. I wanted to use the same technique used in the Strawberry Gin Cheesecake, but I wasn't sure how the cornstarch would effect my cocktail recipes. Then I remembered the reason I was even making this syrup, which was to have that jam-like properties, so that my cocktail would taste like a blueberry, lemon cake in a glass. If that wasn't enough reason to get you started on this recipe, you can use this syrup on top of your pancakes, fresh toast or whatever you come up with!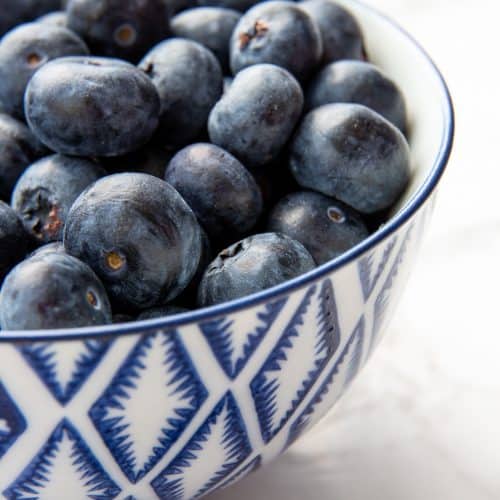 Blueberry Jam Syrup
Here we have a thick syrup to utilize for your kitchen and bar needs! This will soon be a family favourite!
Difficulty: Intermediate
Ingredients
2

cups

Blueberries

1/2

cup

Granulated Sugar

1

tbsp

Cornstarch

1/3

cup

Water

1/4

tsp

Cinnamon

1

pinch of

Salt

1/2

Lemon Zest
Instructions
In a medium saucepan over medium heat, whisk together the sugar, cornstarch, salt, cinnamon and water

Add the blueberries and make sure to mash them well (you can use a potato masher, or the whisk. Slicing the blueberries prior will help here if you want to use just a whisk)

Continue to whisk until it reaches a boil at medium temperature and while it's boiling, whisk for 1 full minute

Remove the pan from the stove and whisk in the lemon zest

Place the syrup in a new bowl and let this reach room temperature before use.
Recipe Notes
I could have strained this out so that the skins are removed, but I didn't. Personally, I like the added texture, and when using this in a cocktail, it get's double strained, so I'm not worried about large pieces ending up in the glass. 
If you'd like, add more blueberries after the process to be enjoyed on your toasts and pancakes the next morning!
For the delicious cocktail recipe that uses the Blueberry Jam Syrup, make sure to follow here!