Before Liquid Culture was even a concept, I had been wanting to put booze in a popsicle for a long time. Of course people have done and attempted this in the past, but it feels like ancient history after all the craze for charcoal ice cream in Toronto. Well I'm here to remind you of what is still great and easy to make in this world, which are boozy frozen treats that anyone can enjoy (no line ups required).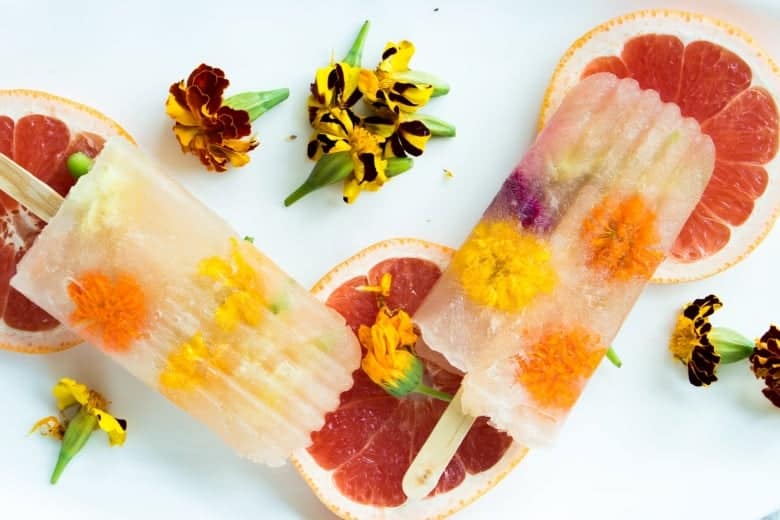 In this recipe, I created an Elderflower-Flavoured Iced Tea that I picked up from David's Tea. I tend to deviate from the instructions depending on what I need in the cocktail. For one, I had wanted it fairly translucent so I shortened the steeping time, and I always put less sugar, because with cocktails, I prefer to adjust the sweetness at the last stage.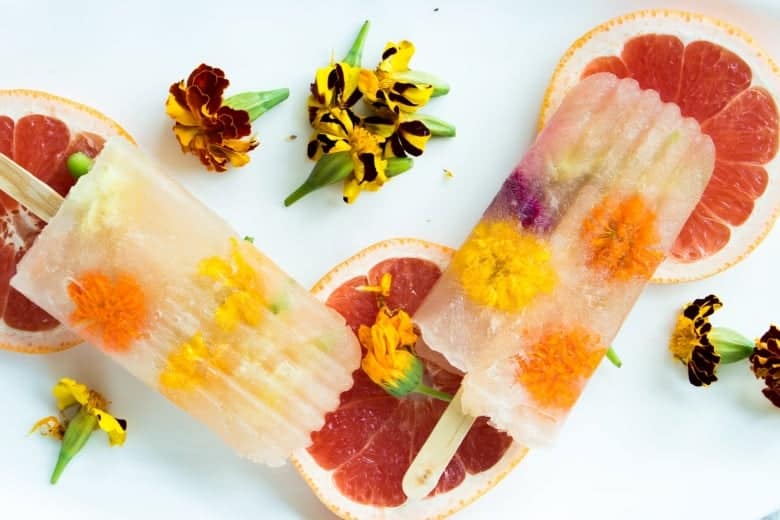 Elderflower Pop!
When booze and popsicles come together as one
Difficulty: Easy
Ingredients
1/2

oz

Gin

1/2

oz

St Germaine Liqueur

2/3

oz

Simple Syrup

1.5

oz

Grapefruit Juice

1.25

oz

Elderflower Tea

2-3

Edible Flowers
Instructions
Place the edible flowers into the popsicle molds and make sure that it won't move after having liquid placed

Pour all the ingredients listed (minus edible flower) into a spouted container to easily pour into molds

Slowly pour liquids into molds

Place in freezer upright for a minimum of 2 hours (overnight is best)

Before pulling the popsicle out, have the mold quickly run though hot water without getting any inside the mold and slowly start to pull the popsicle out with the mold
Recipe Notes
The last bit of direction is VERY important to follow. The last thing you want is the popsicle breaking apart while trying to take it out. Take your time with this!