Continuing this week of Brazilian Inspired cocktails and tying in #LCFeature Wednesdays, I'm giving a big shout out to my cousin Mabelly, because she's the reason behind this cocktail here. Although she doesn't drink, she made sure that I was stacked with some amazing local products, including this local brew that uses Eugenia Uniflora in their Wit Beer! With that, I made a simple Beertail to add to the growing Liquid Culture library!
This shouldn't come as a surprise for most of you, as I'm always looking for ways to incorporate beers into cocktails. We rarely ever see it in bars, but I truly believe they deserve some limelight and appreciation amongst spirits. So when my cousin found out I was visiting her in Belo Horizonte, she made sure that I had some welcome local beers for my arrival, including the Antuerpia Eugenia Uniflora Wit Beer. What does this translate too? It's a local brewery from Minas Gerais that uses the special Brazilian Cherry called the Eugenia Uniflora. This is infused in their Wit Beer, and we all know how much I love a good Wit Beer in a cocktail!
---
---
The Eugenia Uniflora, also known as Surinam Cherry, is something that is unique to the South East coast of Brazil. It ranges in taste from being super tart to very sweet, which is distinguishable by its colour. If the fruit is fairly dark and red, the cherry is likely ripe or over ripped, while if it is still orange, you'll have a very tart cherry. It's typically used in jams or jellies, and in this case it's the perfect companion to a cocktail.
Now I've never seen this cherry in the Toronto market, but I wouldn't be surprised if I just never noticed it before. In any case, I avoided using real cherries in this cocktail, and just put a subtle introduction of cherry herring to the mix. That with some Gin, Campari and topped up with the beer, gave me the subtle reminder of the O.G. Death Row cocktail I made some time ago. I figured that similar structure would work well, and lets just say that it was a GGGGGOOOOOOOOAAAAAALLLLLLLLLLLLLLL!!!!!!!!
Okay terrible Soccer reference…but you get it.
---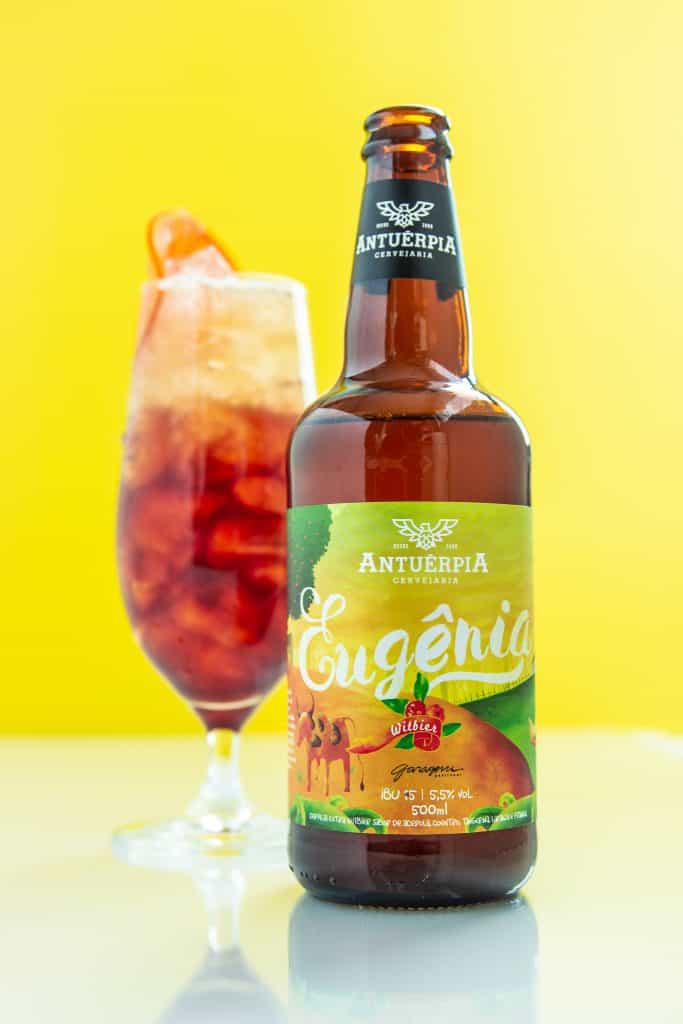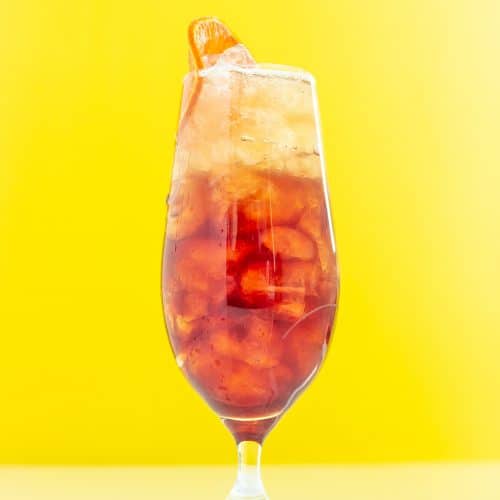 Cherry Gin Beertail
A Brazilian Inspired Beer Cocktail that combines a local brewery from Minas Gerais infusing the Eugenia Uniflora cherry with Gin, Campari and Cherry Herring
- Difficulty: Easy
Ingredients
1.25

oz

Beefeater Gin

1

oz

Campari

3/4

oz

Cherry Herring

2/3

oz

Lemon Juice

1/2

oz

Simple Syrup

1.5

oz

Antuerpia Eugenia Uniflora Wit Beer

Brazilian Cherry infused Wit Beer
Instructions
In a shaker, combine all ingredients except wit beer and give a short shake

Strain over crushed ice and top with Wit Beer

Garnish with Orange Wheels
Recipe Notes
Reminder - All Simple Syrup recipes used on Liquid Culture is a 1:1 ratio of water and sugar - Unless otherwise indicated