We have another Alcohol Free creation for #DryJanuary that you're going to love! This beverage is simple in terms of flavours, but together in the Porthole Infuser, it's magical. Here I've combined Fennel, Grapefruit, Almonds and Cinnamon in a bath of Verjus and Coconut Water that is VERY tasty, but you must give it time! Giving this imbibe time to infuse, will allow the Fennel and spices to really come through. Could you add alcohol to this? YES! And I'll make sure to share some of my inputs.
Jump to Recipe
I really wanted to play around with Fennel for this imbibe because it's one of those flavours I rarely work with. It has an anise property that I typically avoid, but having made an epic Fennel, Blood Orange and Almond Juice, I decided to use those properties again in this drink.
The ingredients are quite simple. Just ensure you toast up the almonds for the notes to really come through and that all your ingredients are thinly sliced to expose as much of it's surface area to the liquid. The more surface area for the liquid to absorb, the more FLAVOURS you'll have extracted.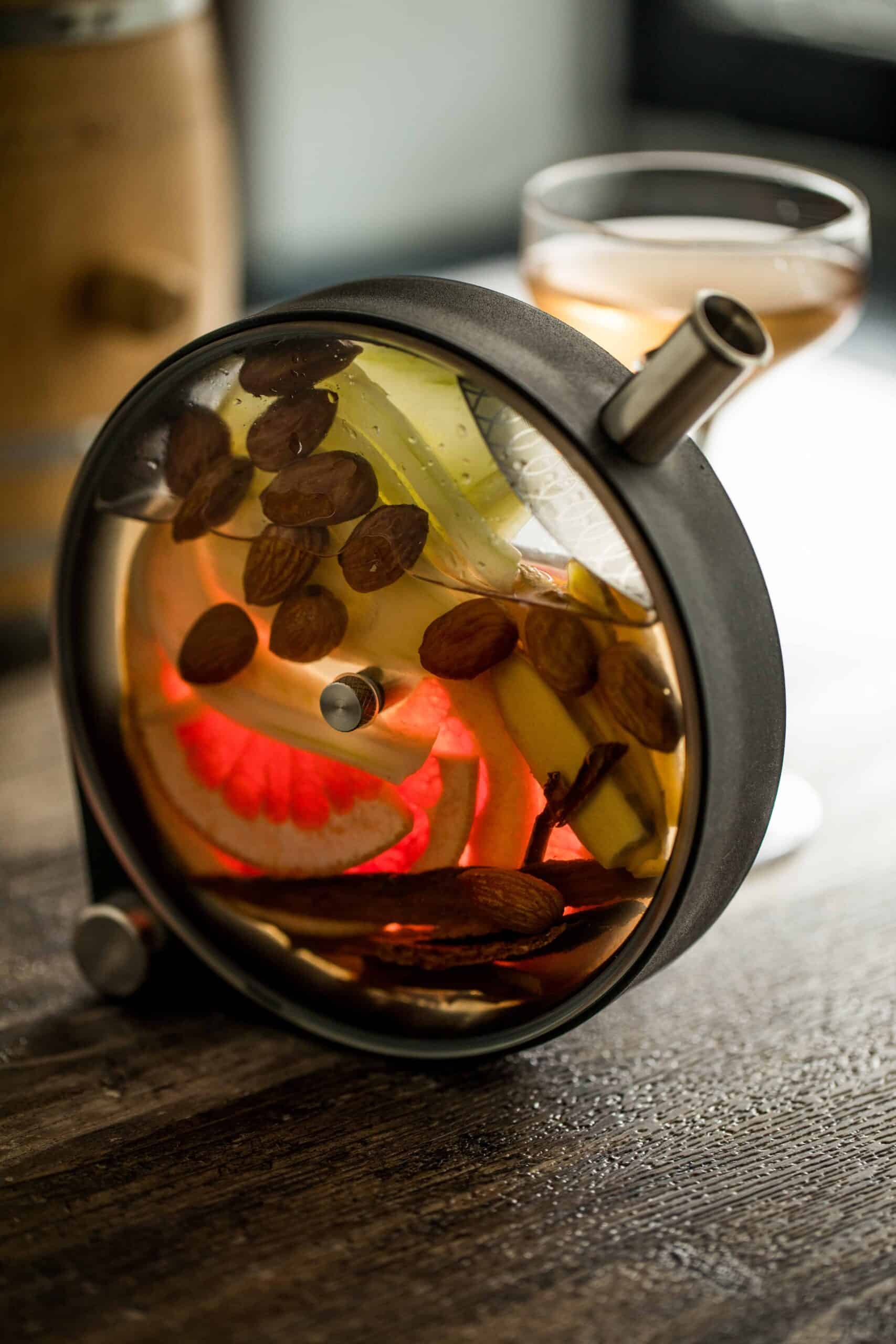 Choosing an Alcohol to Pair
The great thing about this, is that you can leave the porthole infused cocktail alcohol free. But say you have someone that wants to experiment with a spirit, that can work too! If I were to choose some base spirits to work with, I'd likely go with Soju, Pisco, Cachaca, Vodka and even Gin would be an easy pairing. Shoot, and don't forget the Blanco Tequilas or Mezcal! I'd go for light spirits in this case, which calls for a lot of different options. Avoid Liqueurs and try to keep to a ratio of 1 part spirit to 2-3 parts of the Porthole Infused cocktail.
You could even make this LOW in alcohol by using Vermouths or Dry Aperitivos. The skies the limit! Let me know what you end up using and some of your favourite combos.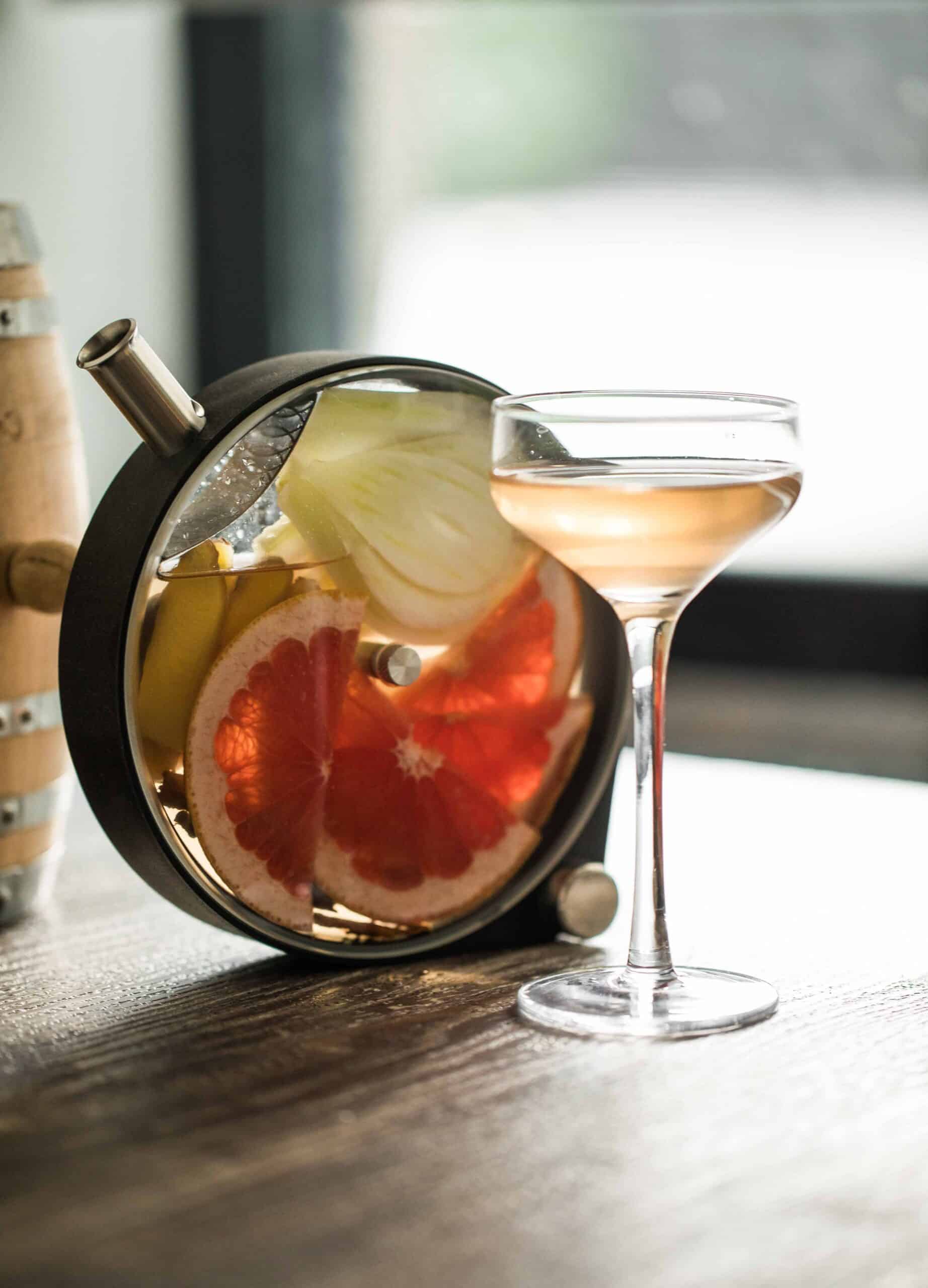 Creating Porthole Infused Cocktails with or without a Porthole Infuser
Don't have a Porthole Infuser at home? That's okay! I actually started out by using a French Press, before Santa hooked up this fantastic tool. Any vessel that can hold the volume and let it infuse will work, it just may not be as dramatic or pretty to look at.
Looking for more Porthole infused cocktails? Make sure to check out this link here for more inspo!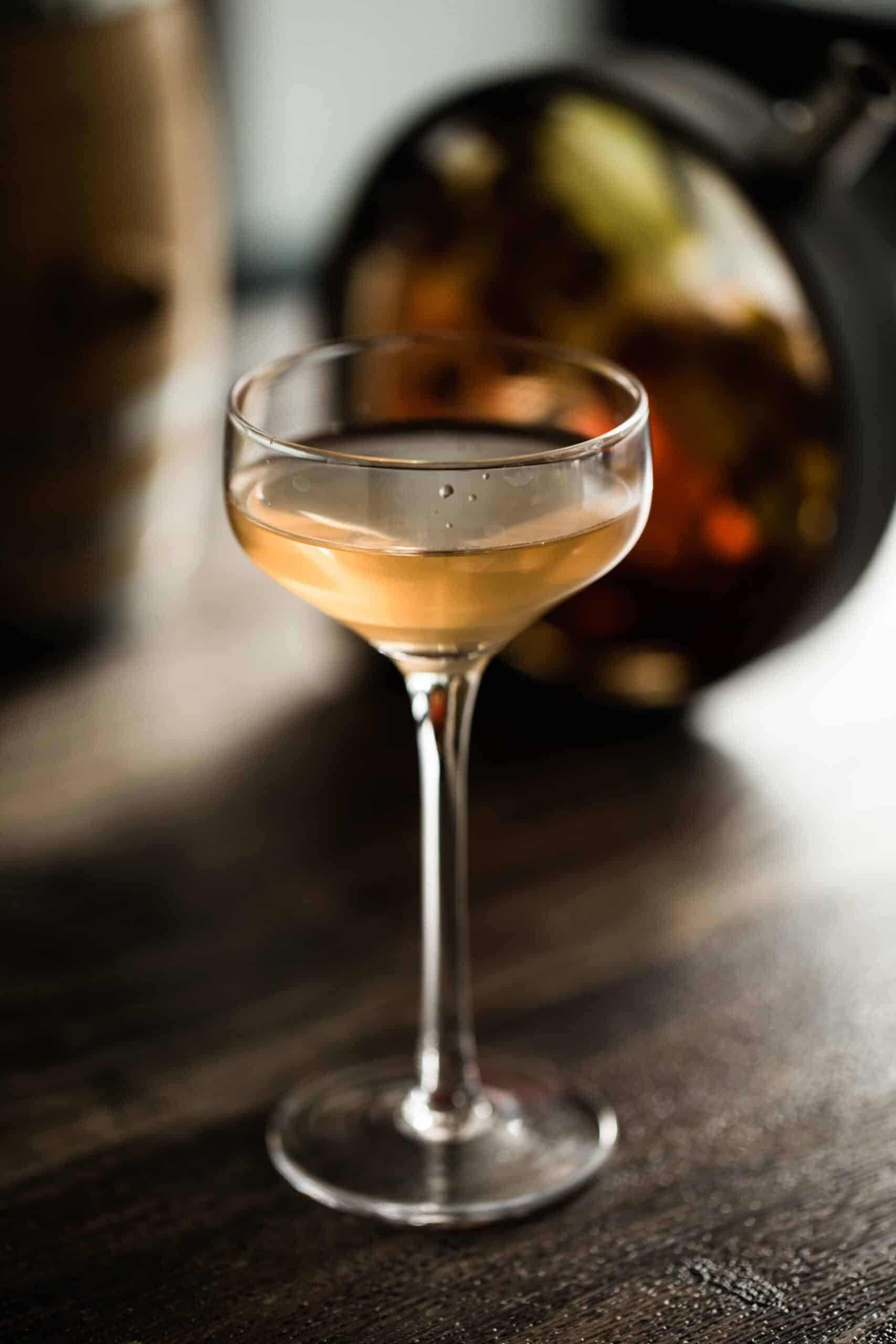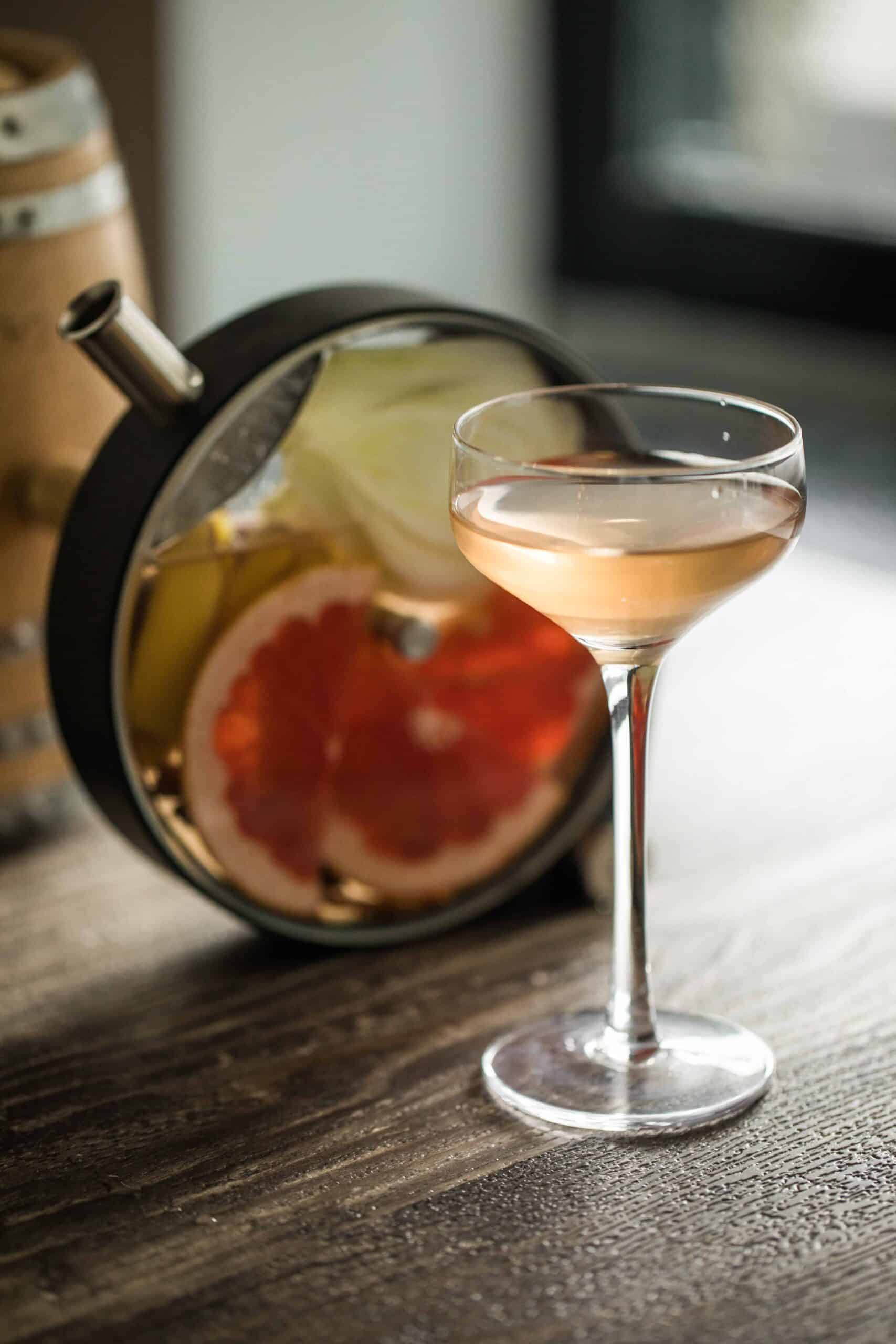 Fennel Me Away
We've got a special Porthole Infused Cocktail that's alcohol free! Combining Fennel, Grapefruit, Almonds, Verjus and Coconut!
– Difficulty: Intermediate
Ingredients
Infuser Ingredients
2

thinly sliced

Fennel

2

slices

Grapefruit Wheel

1/2

cup

Almonds

Toasted

1

Cinnamon Stick

broken up (preferrably Mexican Cinnamon Sticks)
Wet Ingredients
1/2

cup

Coconut Water

Grace 100% Coconut Used Here

1/4

cup

Simple Syrup

1/4

cup

Verjus

1/2

cup

Water
Instructions
Fill your porthole infuser with Infuser Ingredients. Arrange so that all surfaces is interacting with the liquid and not just layered on top of each other.

Stir all your wet ingredients into a container and pour into your Porthole Infuser.

Let this infuse in the fridge for 30 minutes before serving.