Welcome to another #DrinkYourGram creation! I've been in the mood for a big, bold Martini, so I asked my community to vote on what they'd like to see in this classic cocktail! Let me tell you, this will not disappoint! This Gin martini with a dash of mezcal helps bring this cocktail life. It's the perfect weekend, weekday or whenever you need it martini! Check out the cocktail recipe details below.
Jump to Recipe
If you're new to the #DrinkYourGram concept, I created it as a way for me to connect with my audience on Instagram and have you vote for what YOU'D like to create at home. Since I started #DrinkYourGram in 2020, I've created some of my favourite cocktails PERIOD and I have all of you to thank. For this week, having binged on a ton of Sean Connery James Bond films, I've been craving a big, old Martini. But they can be made in so many ways, so I put it to a vote! Here were the results:
Vote #1 – Gin (77%) vs. Vodka
Vote #2 – Sherry vs. Vermouth (80%)
Vote #3 – Stir (55%) vs. Shake
Vote #4 – Savoury vs Citrus (58%)
Now I put in A LOT of thought when it came to this cocktail. I even went back to the trusty Imbibe book by David Wondrich to gain a sense of where the Martini came from. Thing is, it's history is very foggy, and I have to tell you…the Dry Martini is originally shaken with shaved ice. This breaks a very coveted rule in Mixology world that Spirit Forward cocktails are stirred vs shaken. It even goes to share the news that the Gibson Martini never originally had a pickled onion. I'd insert the mindblown emoji here if I could. So with all the research I did, and what I knew of the constructs of the Martini's I love, YOU CAN DO WHATEVER YOU LIKE. Most Martini recipes also put half and half spirit with vermouth. With that conclusion, I'm going to build is exactly how I would sip it!
Choosing a Gin
I wanted this to be a Big and Bold martini, so something highly aromatic is key. This time around I went with Vording's Gin which is a Cedar Wood Infused Dry Gin from Amsterdam. With a martini like this, choosing a quality gin is ESSENTIAL. See how I mentioned QUALITY and not PREMIUM. I've long thought that Beefeater is a great classic expression, but today I wanted something with a bit more weight and body to it. Vording's is great, I'd also pick up the classic Tanqueray 10, Monkey 47 would be a gem, Plymouth Gin, even a decent Old Tom would work wonders here.
Why Agave in this Mezcal Martini?
So funny enough, I had a few people reach out mentioning why I didn't offer Tequila as an option in my voting. Well for one, Instagram doesn't let me give more than 2 options to vote. Plus, I wanted to stick to the classic martini spirits. That doesn't mean I can't sprinkle a bit of Agave love in this mix, which is exactly what I did. I can't get enough of Mezcal Koch. It's still my favourite Mezcal I've found so far, and they have a few awards to prove that others do too!
First time around making the cocktail, I had a 1.5 oz Gin ratio to 0.5 oz Mezcal. Seeing as I wanted the Gin to be the major highlight, I decided to switch it to 2 oz Gin and 1/4 oz Koch Mezcal. The great thing with Mezcal is that you don't need a ton for it to go a long way and be present in the cocktail.
Could you use a Tequila? Of course! I would say a Cristalino or a high proof Blanco Tequila would go perfect. Try to avoid a Reposado or Anejo for this mix. That's because you want the brightness and vegetal notes of the agave to truly come through.
Choosing a Vermouth
Italian Vermouth is constantly referenced in classic Martini's listed in the Imbibe book. Of course, French is also very common, but I definitely gravitate towards the Italian style. I'll admit, I cheated. You all voted for a Vermouth, but technically Cocchi Americano isn't a vermouth. It's so similar in style, but with more bitter attributes that I love! Also, what have we learned about Martini's? You can do whatever you want! I particularly love it for its herbaceous characteristics that I knew would lend well with the Koch and Vording's Gin. But if I had to choose, I'd go with the Lustau Blanco Vermouth or Cinzano if it's around. Try to avoid French vermouths, because they can be a touch delicate and get lost with all the other big players in this cocktail.
Lastly, the citrus was the easiest component. With all the big, bold flavours, I decided to go a bit more delicate with the citrus and used Grapefruit. Of course, if you want it loud, go for the classic lemon. It will be just as delicious.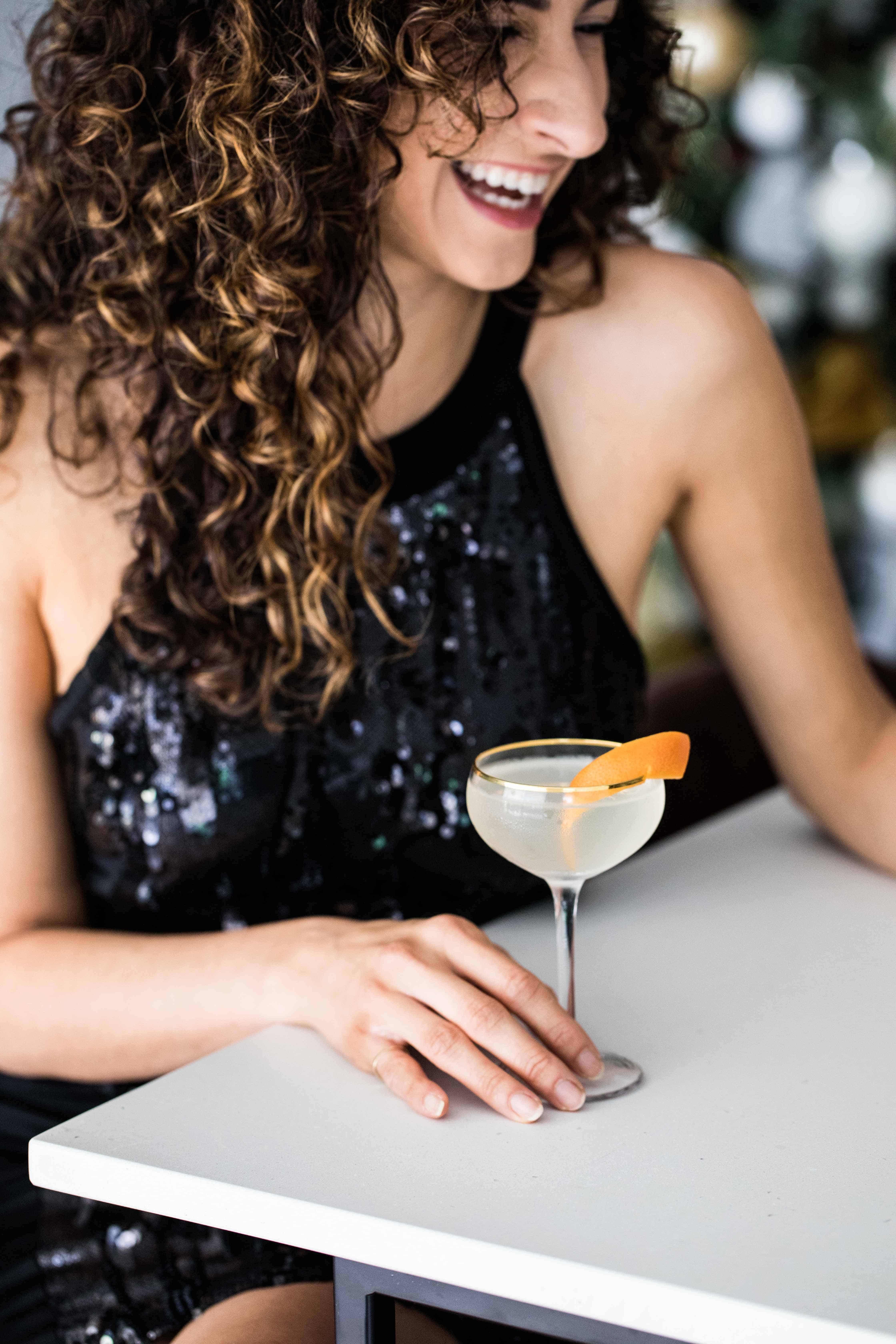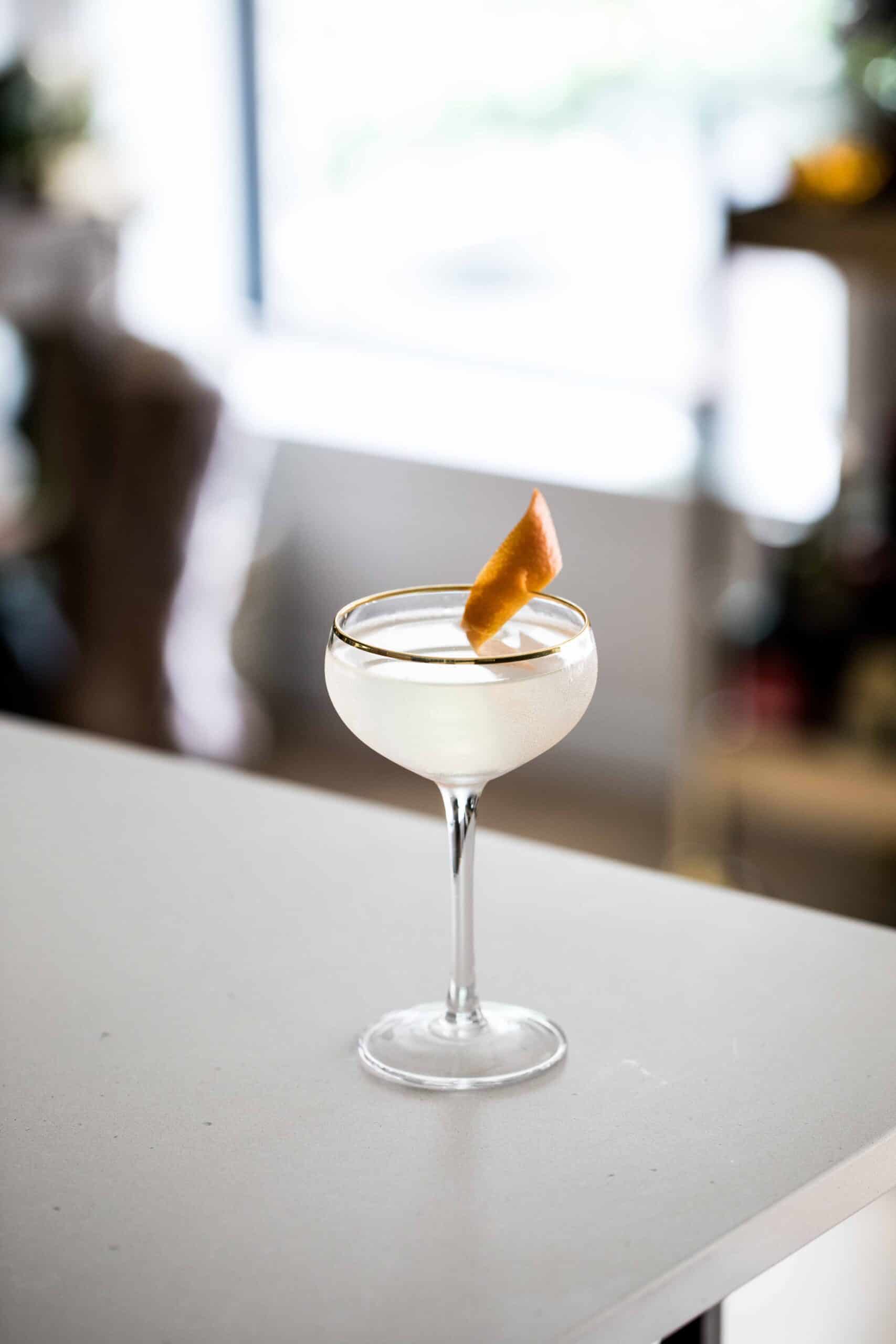 Gin & Mezcal Martini
Every martini should be created to match you. Here's what I threw together in regards to this week's #DrinkYourGram votes!
– Difficulty: Intermediate
Ingredients
2

oz

Vording's Gin

1/4

oz

Mezcal Koch

1/4

oz

Cocchi Americano

1

Grapefruit Zest for Garnish
Instructions
Toss your coupe into the freezer while you make your cocktail.

In a mixing glass, fill all the way with ice. Add your spirits and give this a good stir (at least 30 seconds)

Strain into your chilled coupe glass and express Grapefruit zest.
Want to find more Martini recipes on here? Make sure to follow this link as we explore the Spirit Forward World!