Welcome to another #DrinkYourGram creation! I've been in the mood for a big, bold Martini so I asked my community to vote on what they'd like to see in a martini, and I promise you, this will not disappoint. I even throw in a dash of Mezcal change things up and bring this cocktail life. Curious how it's made?
If you're new to the #DrinkYourGram concept, I created it as a way for me to connect with my audience on Instagram and have you vote for what YOU'D like to create at home. Since I started #DrinkYourGram in 2020, I've created some of my favourite cocktails PERIOD and I have all of you to thank. For this week, having binged on a ton of Sean Connery James Bond films, I've been craving a big, old Martini. But they can be made in so many ways, so I put it to a vote! Here were the results:
Vote #1 – Gin (77%) vs. Vodka
Vote #2 – Sherry vs. Vermouth (80%)
Vote #3 – Stir (55%) vs. Shake
Vote #4 – Savoury vs Citrus (58%)
Now I put in A LOT of thought when it came to this cocktail, I even went back to the trusty Imbibe book by David Wondrich to gain a sense of where the Martini came from. Thing is, it's history is very foggy, and I have to tell you…the Dry Martini is originally shaken with shaved ice. This breaks a very coveted rule in Mixology world that Spirit Forward cocktails are stirred vs shaken. It even goes to share the news that the Gibson Martini never originally had a pickled onion. I'd insert the mindblown emoji here if I could. So with all the research I did, and what I knew of the constructs of the Martini's I love, YOU CAN DO WHATEVER YOU LIKE. Most Martini recipes also put half and half spirit with vermouth. With that conclusion, I'm going to build is exactly how I would sip it!
Choosing a Gin
I wanted this to be a Big and Bold martini, so something highly aromatic is key. This time around I went with Vording's Gin which is a Cedar Wood Infused Dry Gin from Amsterdam. With a martini like this, choosing a quality gin is ESSENTIAL. See how I mentioned QUALITY and not PREMIUM. I've long thought that Beefeater is a great classic expression, but today I wanted something with a bit more weight and body to it. Vording's is great, I'd also pick up the classic Tanqueray 10, Monkey 47 would be a gem, Plymouth Gin, even a decent Old Tom would work wonders here.
Why Agave?
So funny enough, when I set up the voting, I had a few people reach out mentioning why I didn't offer Tequila as an option. Well for one, Instagram doesn't let me give more than 2 options to vote, and I knew what the mass majority typically goes for. Doesn't mean I can't sprinkle a bit of Agave love in this mix, which is exactly what I did. I can't get enough of Mezcal Koch. It's still my favourite Mezcal I've found so far, and they have a few awards to prove that others do too!
First time around making the cocktail, I had a 1.5 oz Gin ratio to 0.5 oz Mezcal. Seeing as I wanted the Gin to be the major highlight, I decided to switch it to 2 oz Gin and 1/4 oz Koch Mezcal. The great thing with Mezcal is that you don't need a ton for it to go a long way and be present in the cocktail.
Could you use a Tequila? Of course! I would say a Cristalino or a high proof Blanco Tequila would go perfect. The reason I wouldn't go with the Reposados or Anejos is to allow the brightness and vegetal notes of the agave to truly come through without inhabiting the flavours.
Choosing a Vermouth
Italian Vermouth is constantly referenced in the classic Martinis listed in the Imbibe book. Of course, French is common as well, but the variation I gravitated to used Italian Vermouth. I'll admit, I cheated. You all voted for Vermouth, but I went with Cocchi Americano instead, which when you start digging is not TECHNICALLY a vermouth. But what have we learned about Martini's? You can do whatever you want. I particularly love it for its herbaceous characteristics that I knew would lend well with the Koch and Vording's Gin. But if I had to choose, I'd go with the Lustau Blanco Vermouth or Cinzano if it's around. DO NOT GO FRENCH. It will be a bit too delicate and get lost with all the other big players in this cocktail.
Lastly, the citrus was the easiest component. With all the big, bold flavours, I decided to go a bit more delicate with the citrus and used Grapefruit. Of course, if you want it loud, go for the classic lemon. It will be just as delicious.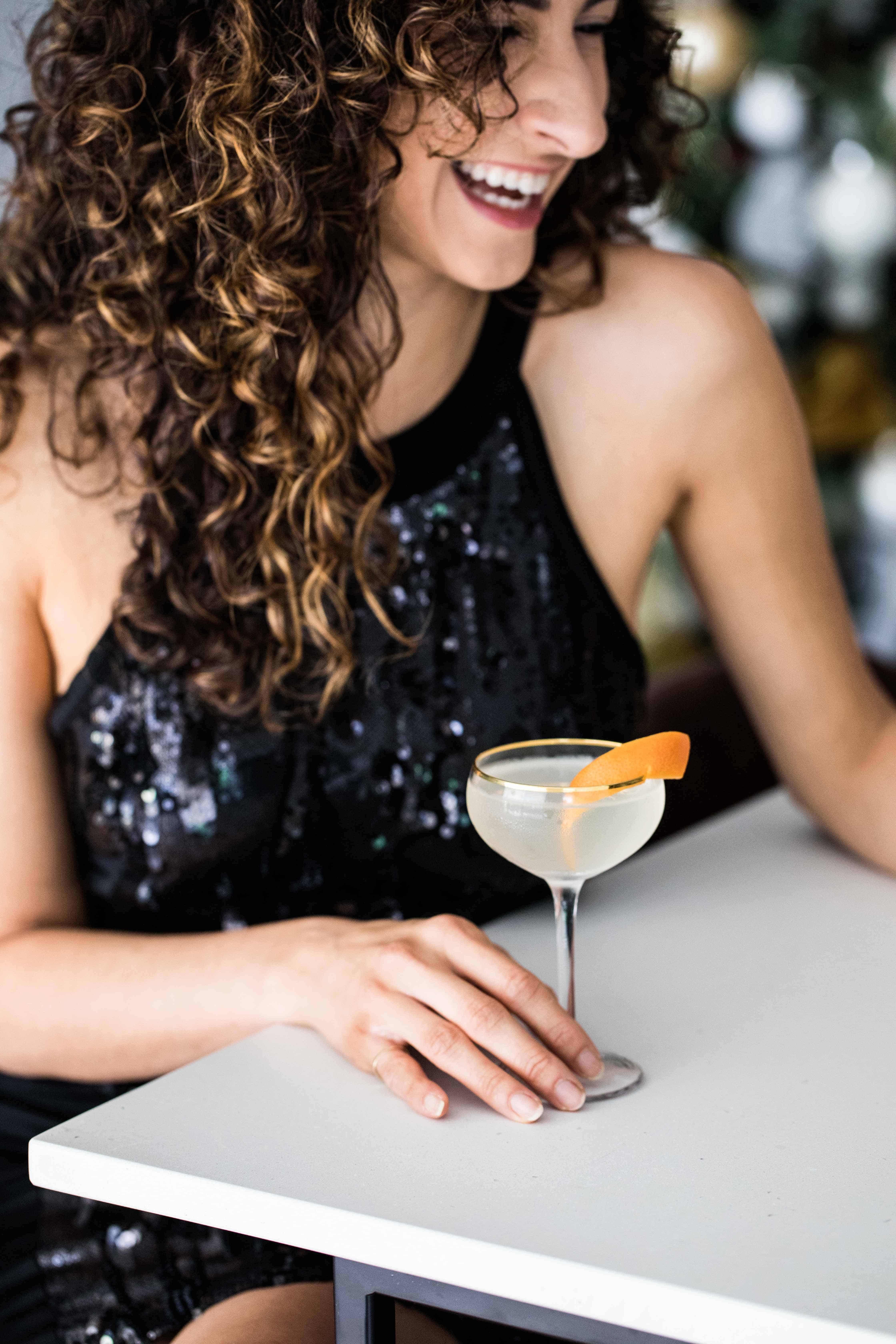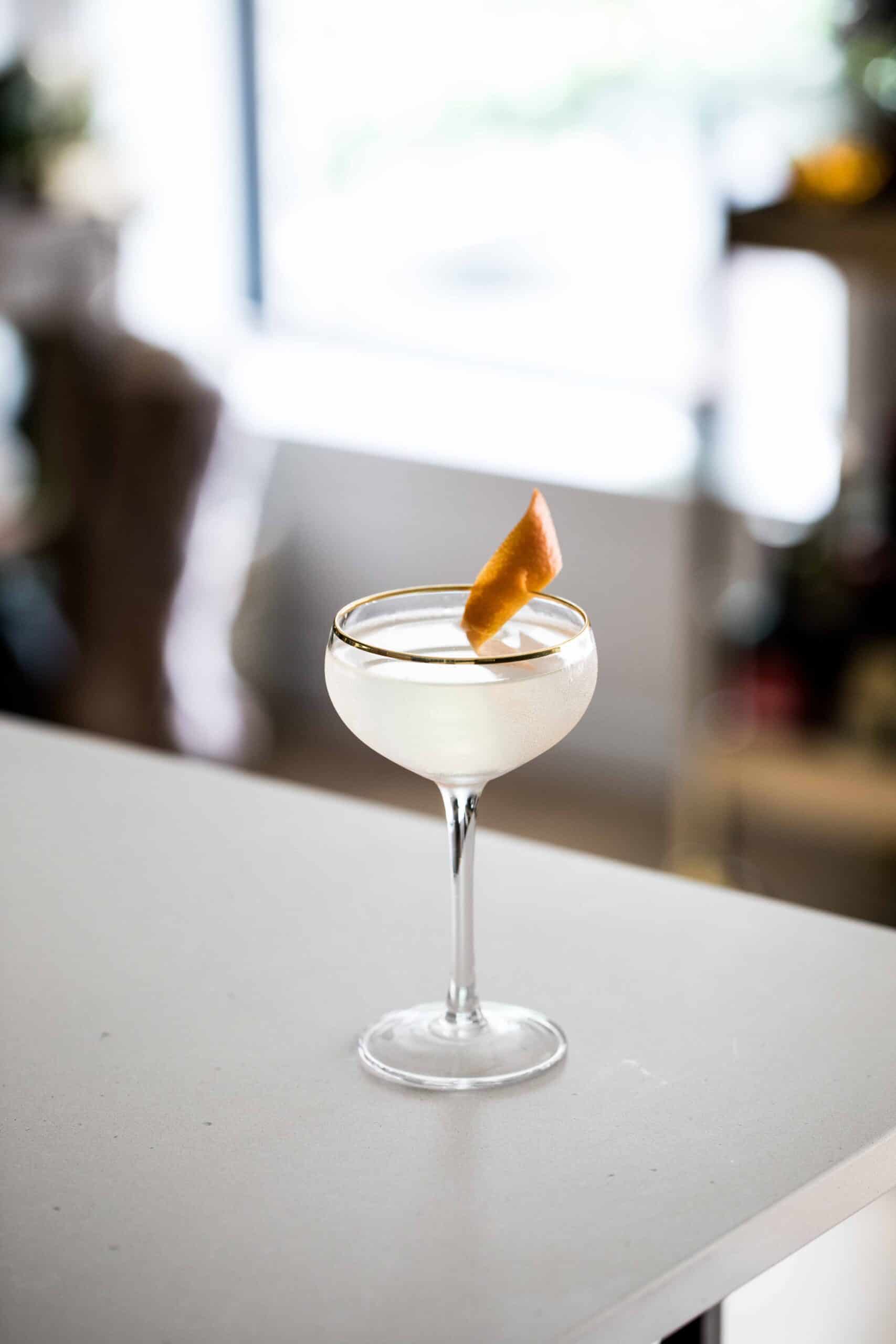 Gin & Mezcal Martini
Every martini should be created to match you. Here's what I threw together in regards to this week's #DrinkYourGram votes!
– Difficulty: Intermediate
Ingredients
2

oz

Vording's Gin

1/4

oz

Mezcal Koch

1/4

oz

Cocchi Americano

1

Grapefruit Zest for Garnish
Instructions
Toss your coupe into the freezer while you make your cocktail.

In a mixing glass, fill all the way with ice. Add your spirits and give this a good stir (at least 30 seconds)

Strain into your chilled coupe glass and express Grapefruit zest.