We pretty much all knew this day was coming. My love for peaches and health conscious cocktails come together as one to provide you with a tasty, guilt-free beverage. 
But why not? Well I'm pretty sure everyone is still attempting to meet those fitness goals set out in the new year (well at least my packed gym seems to prove this theory). So I wanted to let my LC community know that I'm rooting for you and I've got you covered when it comes to meeting your goals! I know, aren't I nice? Ok I'll stop talking since you probably have a barre class to run to. Without further delay, I bring you your favourite juice cleanse PERIOD!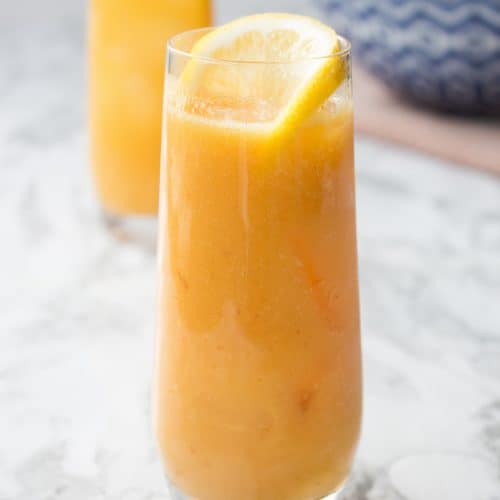 Healthy Peach Juice
A wonderful blend of peaches, lemon, ginger, turmeric and honey to kick any cold in the butt!
Difficulty: Easy
Ingredients
2

Peaches

remove pits

1

Lemon

2

inch

Ginger

peeled

1/2

inch

Turmeric

peeled

1

tbsp

Honey

1/2

cup

Water
Instructions
Juice the lemon and place all other items into a blender and blend
Recipe Notes
Just note a couple things, I normally strain the juices through a fine mesh strainer, but it isn't necessary for this recipe.
And for those of you new to Tumeric and its "effects"....just make sure to wear disposable gloves if you don't want yellow finger nails for days.
If you are looking to pair this with an alcohol, I would definitely recommend a clear spirit such as gin or vodka. Even topping it up with a touch of tonic will create a wonderful cocktail, and as you may have learned in the 'But what's in your tonic' article, tonic is very medicinal and good for you! Yay to a double whammy of health!