That's right! I said it! For everyone that knows, and loves this traditional Latin beverage, I'm taking all those flavours and putting it together in a delicious home made ice cream.
What is Horchata?
If you've never heard of Horchata, it's a beverage that you find in a lot of Central American cuisine, made of milk and rice. I know it may not sound like it, but it is insanely refreshing, which is why I knew it would be perfect in a gelato!
I haven't had a ton of Horchata in my life. It wasn't something I was exposed to often, but knowing the flavours and with a few enthusiastic friends, I know I've nailed this one. First I had to make horchata at home, which was something I've never done. So I consulted a plethora of blogs and recipe sites to figure out how I would put this together as one. In my research I also discovered that their were many varying styles from country to country, so I had to use my discretion to figure out what I would love. The most important note for myself was to make sure the rice came through, because that seemed to be a very important element to the classic beverage.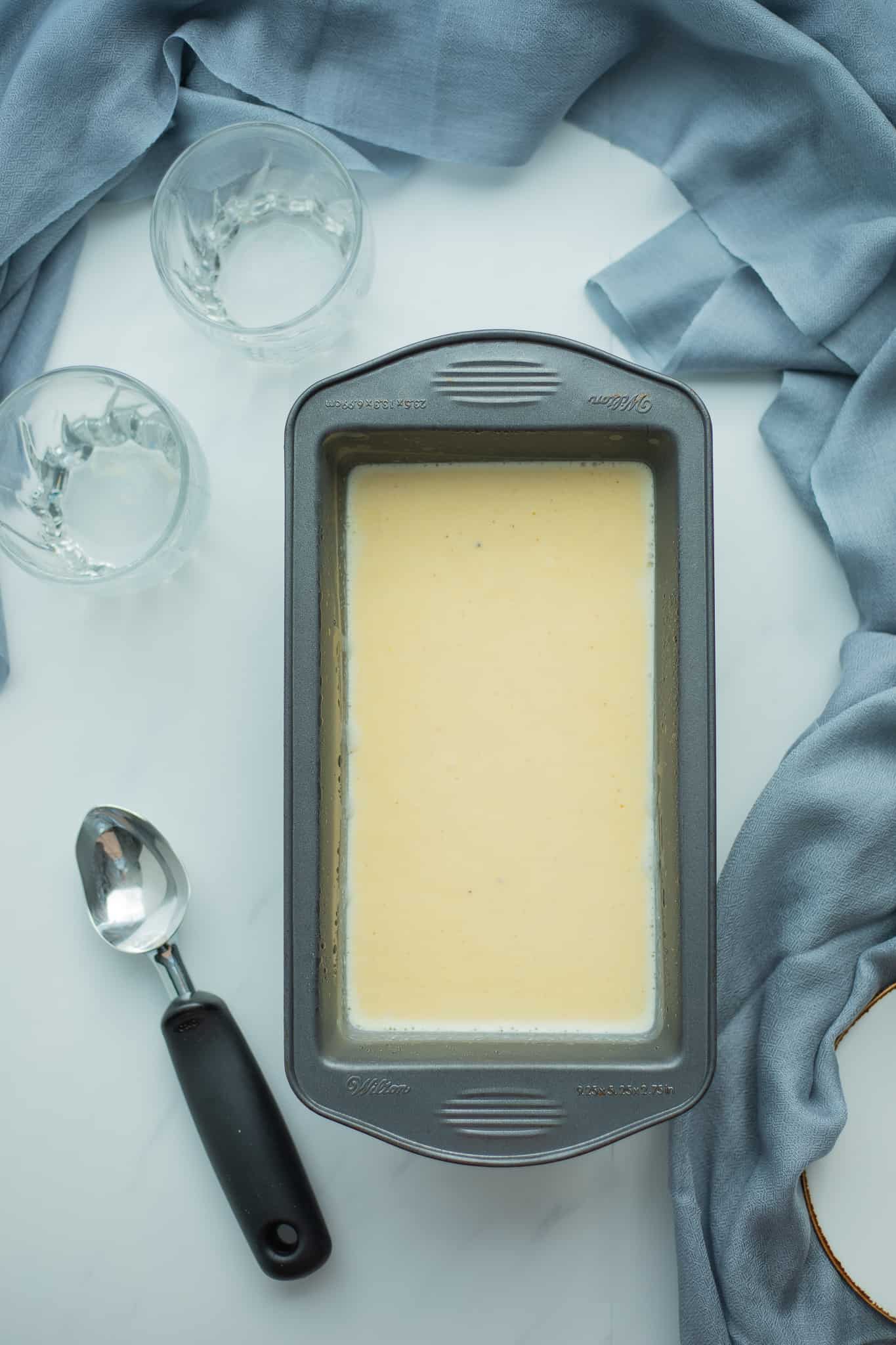 If it grows together, it goes together
This is probably my favourite quote from authors Karen Page and Andrew Dornenburg. They are the masterminds behind 'The Flavor Bible' and 'What to Drink with What You Eat'. I've always tried my best to stick to this philosophy with my cooking and when I'm mixing cocktails. With that in mind, Tequila only seemed natural! I picked up my usual, Tromba Tequila Blanco, for this mix and took it from there.
Ice Cream in the Making
To make this gelato, there is an extra step involved, and that's to make the Horchata from scratch. No ifs, ands or buts here. If we're going to make home-made Ice Cream, than you have to make the real thing. So this recipe isn't exactly a quick one. Not that it requires a ton of work, but instead it requires time, much like we prep our ice cream maker.
Once the Horchata is done, there's really nothing to it. It's a similar process as with all the Ice Cream/Gelatos created this summer. So without further ado, because I'm sure you want to jump on this, here's how to throw it together.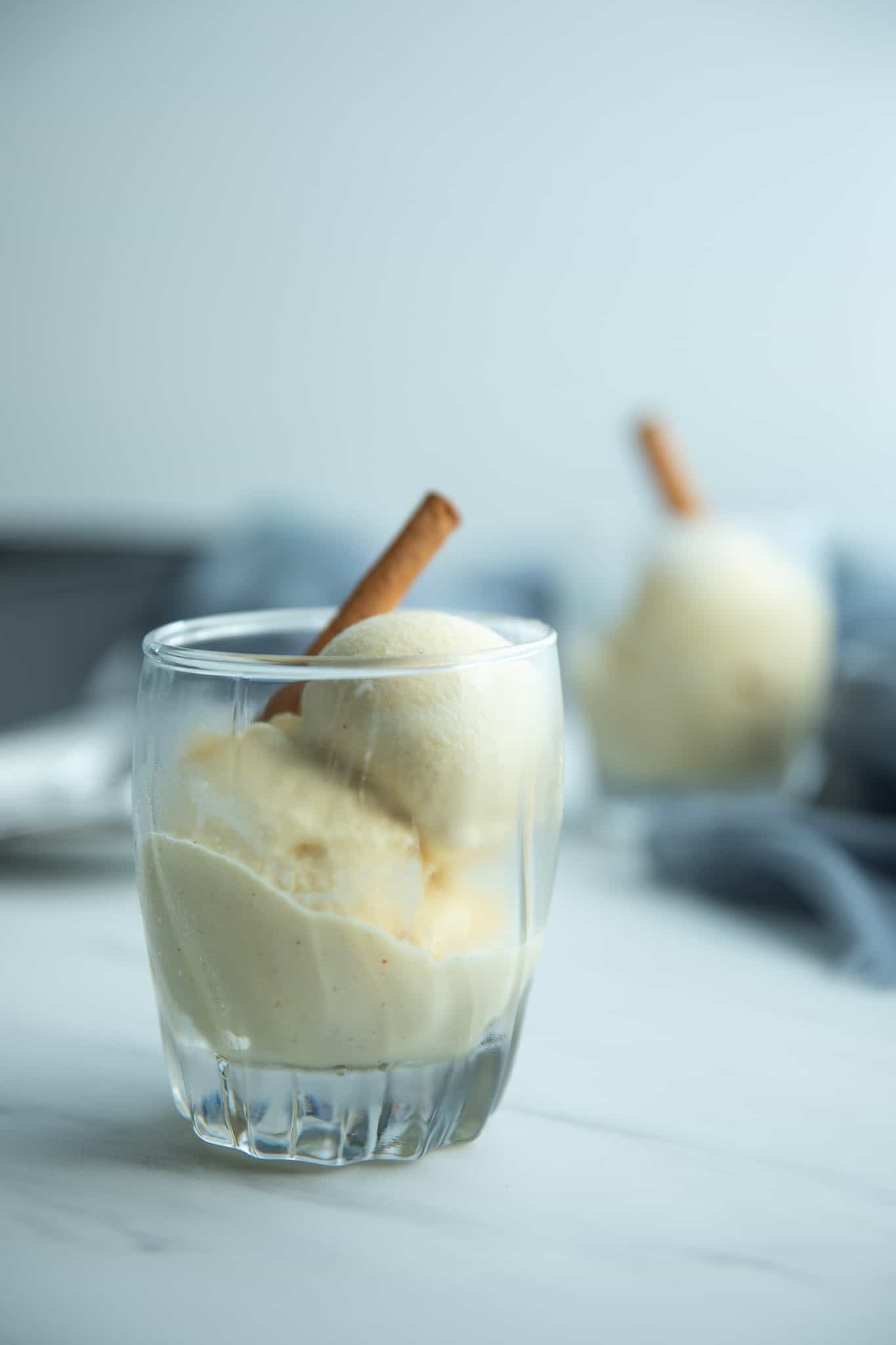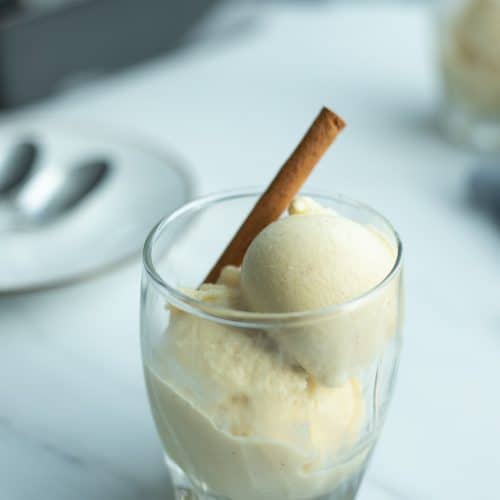 Horchata Tequila Ice Cream
A boozy, ice cream treat with this famous Central American Beverage, mixing rice, tequila and cinnamon all in one.
– Difficulty: Intermediate
Ingredients
Horchata Liquid
1/2

cup

White Rice

3/4

cups

Granulated Sugar

2

Cinnamon Sticks

1/2

tsp

Freshly Grated Nutmeg

1

Can

Evaporated Milk

12 oz

3/4

cup

Milk

2

cups

Water
Gelato
3

cups

Horchata Liquid

1

cup

Heavy Cream

35%

2

cups

Whole Milk

5

Egg Yolks

3/4

cup

Granulated Sugar

1/2

tsp

Vanilla Extract

Pure

1

pinch

Salt

3/4

cup

Blanco Tequila

Tromba Used Here

1

Whole

Lemon Zested

optional

1/2

cup

Chopped Almonds

optional
Instructions
Horchata Liquid
Combine Rice, Water and Cinnamon sticks into a blender. Blend and pour into a container and let it rest for 8 hours. Leave it in a cool, dark area.

Strain through a fine mesh strainer and blend (or Whisk) remaining liquid with the evaporated milk, milk, water and nutmeg.
Gelato
In a medium saucepan, over medium-high heat, heat cream, whole milk, HALF of the sugar and salt. Let this almost come to a boil and reduce down to low-med (you want a gentle simmer).

While that gets to a simmer, whisk together egg yolks in a bowl with the rest of the sugar, until lighter in colour. Add 1 cup of the hot mixture base into your bowl and whisk to combine. Add the contents of your bowl BACK into the saucepan and the Horchata Liquid

Cook this mixture until it reaches 175 degrees Fahrenheit and then take it off the stove.

Strain through a fine mesh strainer into a fresh bowl (in case egg yolks cooked). Cover and completely chill the liquid in the fridge (approximately 8 hours).

The next day, you'll want to chop your almonds (optional). Add this to your mixture along with Tequila, Vanilla Extract, and lemon zest (optional).

With your Ice Cream Maker prepped and ready, pour mixture in (you may want to split it in half in case it overflows). Follow manufacture instructions, and let it stir for at least 25 minutes.

Pour into container (could be two), seal and toss in the freezer for an additional 3 hours. Let it sit for 5 minutes outside before serving.
Recipe Notes
I added the lemon zest, just because I do love that little bit of bite and citrus in my ice cream. This is completely optional, and not very traditional in a lot of Horchata Recipes. So leave this to your own discretion.