So this is my attempt at bringing together my love of Toronto with a classic cocktail using the one vermouth that holds a special place in my heart. For my folks that have been following my journey with Cocchi on IG all week, it comes as no surprise that I'm talking about the Cocchi Storico Vermouth di Torino. In honouring the town of Little Italy here in Toronto, I'm bringing together some of my favourite Italian and Canadian spirits together in this incredible imbibe.
For those of you that know the classic Martinez cocktail, it can be an acquired taste. I know it has taken me some time to adjust to the taste of Maraschino Liqueur, but when it's used correctly, the cocktail sings! I'm happy I was able to find that balance. Now the only thing that breaks from tradition is the use of an Old Tom Gin. Couldn't find a Canadian expression, but I do have a bottle of Willibard's Gin which carries on a lot of weigh and body to it, perfect for this cocktail! So without further ado, let's get sipping.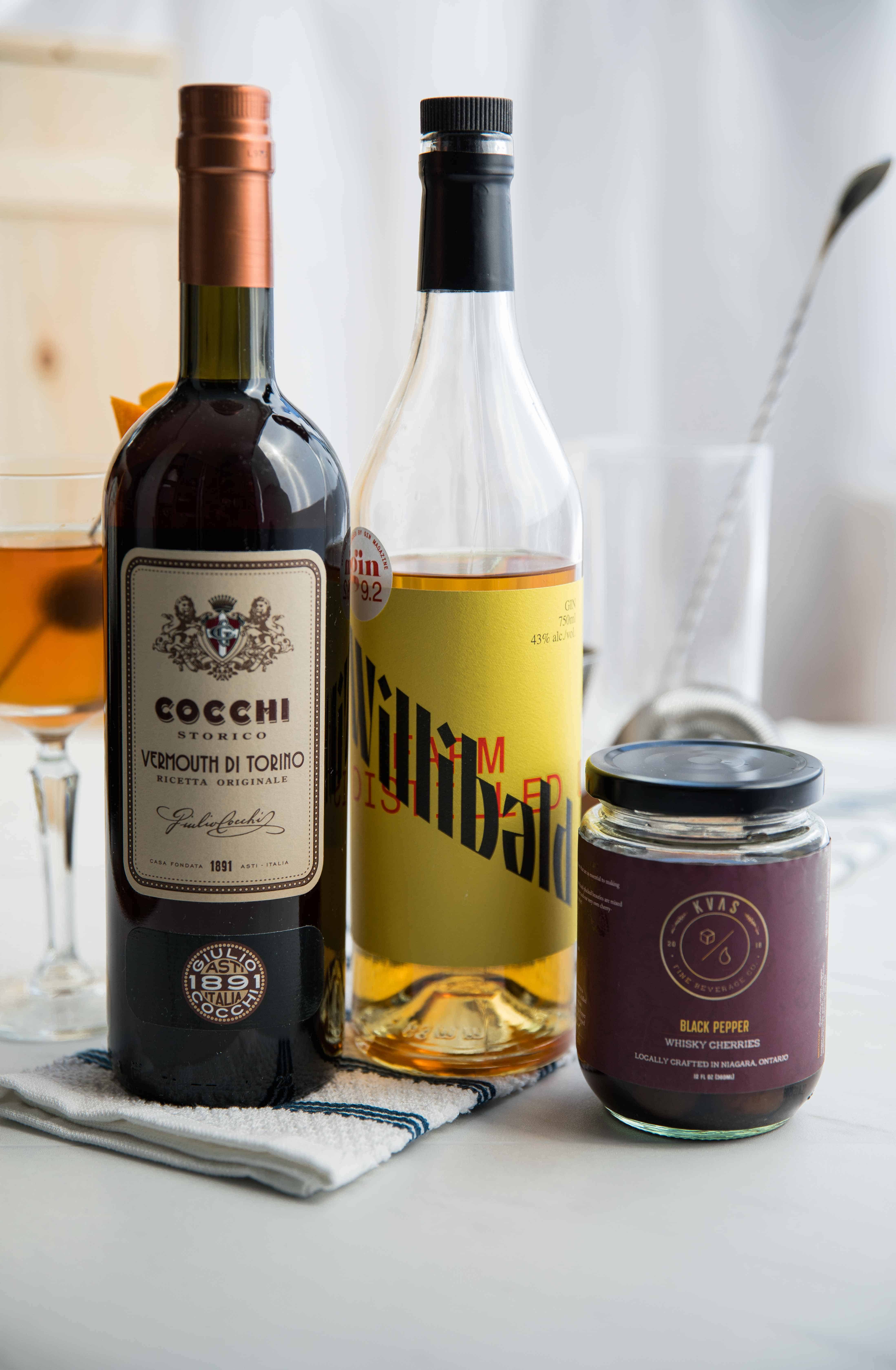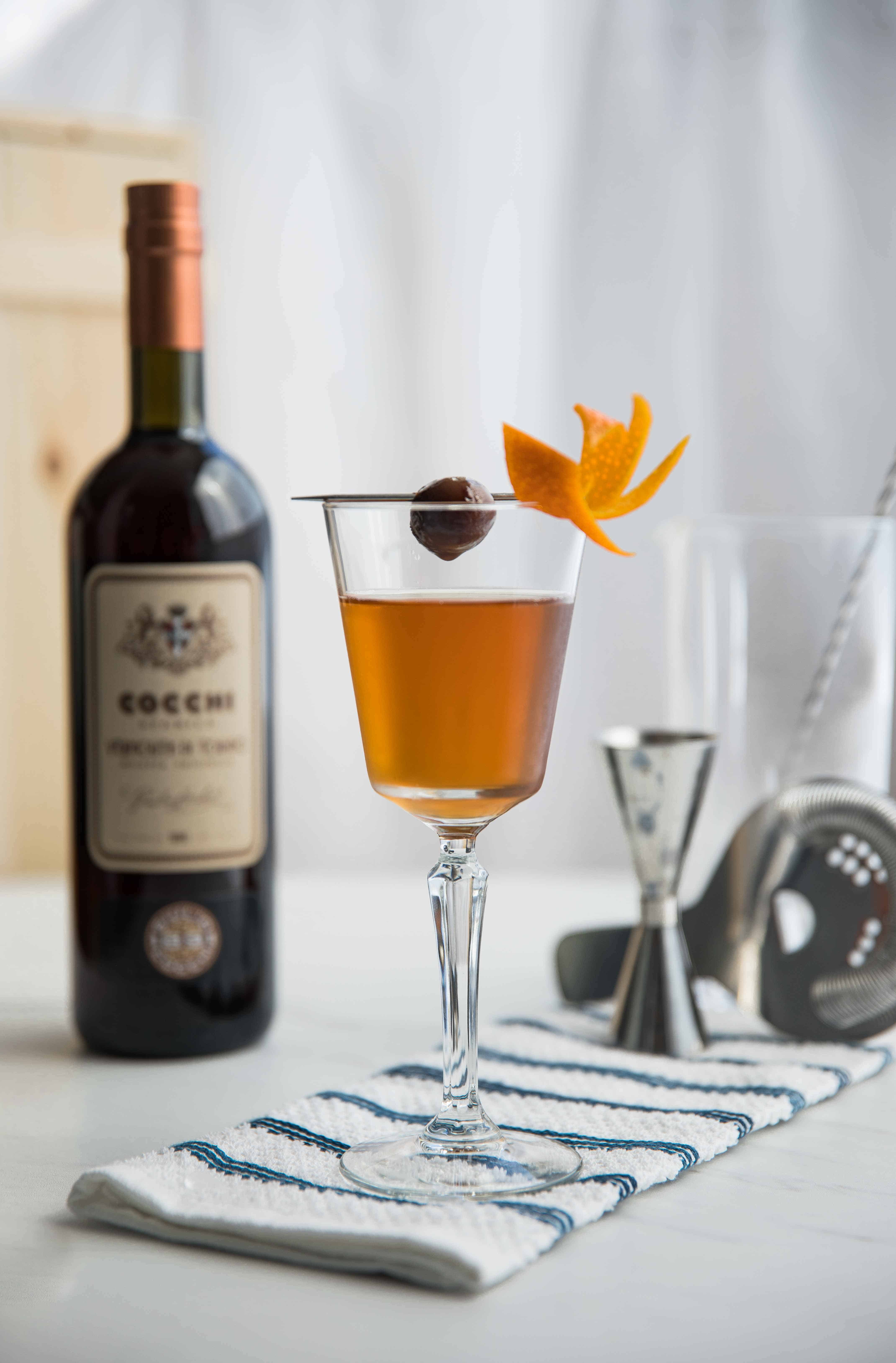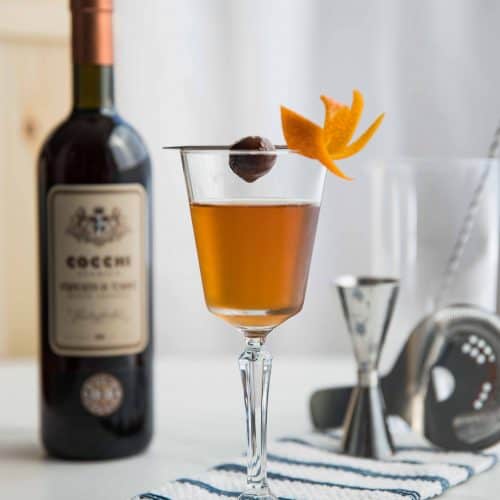 Lil Italian Martinez
Paying homage to the town of Little Italy here in Toronto to create this Canadian and Italian riff on the classic Martinez cocktail.
– Difficulty: Intermediate
Ingredients
60

ml

Willibald Gin

30

ml

Cocchi Storico Vermouth di Torino

½

tsp

Luxardo Maraschino Liqueur

½

tsp

Cherry Herring

1

dash

Orange Bitters

Orange Peel and Cherry for Garnish
Instructions
In a Mixing glass, fill with ice and all the ingredients (except garnish). Stir well.

Strain into your favourite coupe glass. Garnish with Orange peel and Cherry