You're probably here because you have a special someone that may be taking a break from alcohol (or maybe that someone is you!). Believe me, there's no judgments here. I'm here embracing it all, because even I've taken breaks from Alcoholic Beverages in my life, including this year due to my pregnancy. What did this experience teach me? It made me realize that we have A LOT more VARIETY available now which is amazing to see! The thing is, knowing where to find these gems (and yes there are some not so pleasant), and I'm here to share my favourite products to have this season!
All Bottles and Products mentioned are entirely unsponsored. We wanted to provide you with our outmost honesty this holiday season. This way no one is getting crappy gifts this season.
Alcohol-Free Wines
You can forget about those cheap Alcohol-Free Wines you would find in the Grocery Store. Winemakers and producers have put in a lot more effort to bring you quality beverages that hit the mark.
Here's a list of some of my favourite few:
Benjamin Bridge Piquette Zero – Priced at $49.50 for a case. If you know the Benjamin Bridge brand, you know that this winery doesn't mess around. It's one of my favourite wineries in Canada, which is why I was so happy to see that they put that same love and care in their wines into this Alcohol-Free offering. It's an alcohol-free wine-style beverage they've created from their iconic Piquette Cans, which leads me into point number 2 why I love this product. It's in a can! It's convenient! The perfect little carrier when you're out on a picnic or sipping on the go. They offer these cans by the case from the winery which you can shop online. It's FANTASTIC stuff, and I promise you won't be disappointed.
All Noughty Sparkling Wine – I can't stress this enough, there are SO many terrible wines out there when it comes to Alcohol-Free. Many of which don't even come close to replicating the process of wine, or see any natural grapes involved. Instead just a ton of sugar, random spices, etc. That's why you need to know what ACTUALLY tastes fantastic, and All Noughty is definitely one of them. They have a selection of Sparkling Chardonay and Sparkling Rose, and I was lucky to be introduced to them by Soft Crush Inc. You can check out their site for where to buy, or reach out to them for their top Alcohol-Free portfolio.
Odd Bird Sparkling Wine – Again, we have something gifted by the team at Soft Crush Inc. and WOW, yes I said WOW. Those were my exact words when I first tried Odd Bird's Sparkling Wine selection. Having been pregnant and not having a lick of alcohol, this was such a treat. Whether you go with Odd Bird or the All Noughty mentioned earlier, you will not be disappointed in their offerings.
Leitz Eins-Zwei Zero – I featured this wine on my latest drink segment with the ladies on CTV's The Social. Here we have a selection of Sparkling and Still Wines that I fell in love with that comes to us from Germany. Personally the Sparkling Rose was the real winner here, and it's available through a number of avenues. Want to shop in Ontario? Head over to Vineland Estate online or in store to grab some of their products! Or you can shop via Soft Crush Inc. I promise you, it won't disappoint.
Spirited Category
We're starting to see more and more Spirit-Free bottles that are similar in taste profile to our most common Alcohol Categories. Rums, Tequila, Gin and more are now available and I share the ones that have passed the Liquid Culture test.
Favourite Gin – Sobrii 0-Gin – Here we have a local 0-Gin from Stratford, Ontario that ACTUALLY distills its product like a gin. With all the botanicals you love in a classic style, Sobrii 0-Gin has long been a favourite of mine compared to anything in the market. Now full disclosure, and this applies to pretty much all the "Spirit-Free" products mentioned in this list, they are not intended to sip on its own. Actually most of them, I wouldn't recommend on its own at all. But instead they're meant to be enjoyed in a delicious cocktail, with the classic Gin and Tonic being the predominant voice here. Something about the combination of fresh flavours, bring these spirit-free offerings to life. So no, don't be pouring this as a Martini and thinking you're getting the same thing. Instead, get creative with a Tom Collins, Gin and Tonic or Gin Sour variation!
Favourite Rum – Undone Rum – There aren't too many brands right now creating Rum alternatives in the market. I have tried a couple, they were terrible, but then I got a chance to taste Undone Rum. They say they try to replicate a Jamaican Style Rum, which has that iconic funk, and I have to say I was pleasantly surprised. Again, I'm not out here saying lets sip it on it's own, but mix it up in an alcohol-free imbibe and we're winning friends. For Canada, I know this is available via Soft Crush Inc.
Favourite Agave – Fleure Smoked Agave – We have another brand where they offer a variety of spirit-free alternatives, but of their lineup, this Smoked Agave is probably my favourite in a cocktail. Shake this up in a margarita and you'd swear you're drinking the real thing. Plus I love that element of smoke to this to play homage to the agave spirit Mezcal. Delicious, Period.
Kickass 89 Amaro – The best way to describe this is through a story. I had recently worked with an Italian Restaurant building their beverage program. I wanted them to dive into the world of Alcohol-Free in an area that probably doesn't get that sort of attention. Again, this is an Italian Restaurant, with Italian Owners and Managers. They wanted to hate this product, but they couldn't. It's so close to the real thing. So if you love Amaro, or just bitter beverages, you'll love this on your home bar!
Undone Italian Bitter – So this is your not-Campari-but-Campari substitute to your Home Bar and I have to say this has been my favourite of what I've found in the market. I recently featured another brand, but I'm constantly making sure I challenge what I've always trusted and known. Because you never know who will come around the corner and surprise you.
Roots Divino Vermouth – This brand has an Alcoholic portfolio, but all my attention is on their alcohol-free creations. In particular, the blanco and red vermouth. They are AMAZING, in particular the blanco. This I could easily sip on it's own, or build a delicious alcohol-free spritz or cocktail. These DO NOT disappoint, and they're conveniently available via Cocktail Emporium for Canada and Abroad.
Please know, if I didn't mention a brand, it's probably because I tried it and it was meh. Didn't cut it. Didn't make the mark. OR just not worth the value. If you have a product that I have not tried and would like me to review, please feel free to reach out to [email protected].
Notable Mentions
I have to give a shout out to the Zero Aviary Cocktail Book. For anyone who SERIOUSLY nerds out on cocktails and mixing at home, this is the book for you. This Alcohol-Free Cocktail Book offers very creative alternatives in this realm that I never would have thought of. Strangely enough, they're also not as difficult as I would have thought.
Verjus – Not enough people know about Verjus which is a damn shame. Even the wine industry was remarkably disappointing when I tried to search for more options. In the end, Verjus is Wine before it turns into wine and such a delicious ingredient for alcohol and alcohol-free beverages. My personal favourite, Featherstone Winery out in Niagara, Ontario produces some amazing stuff at a great cost. Worth all the hype.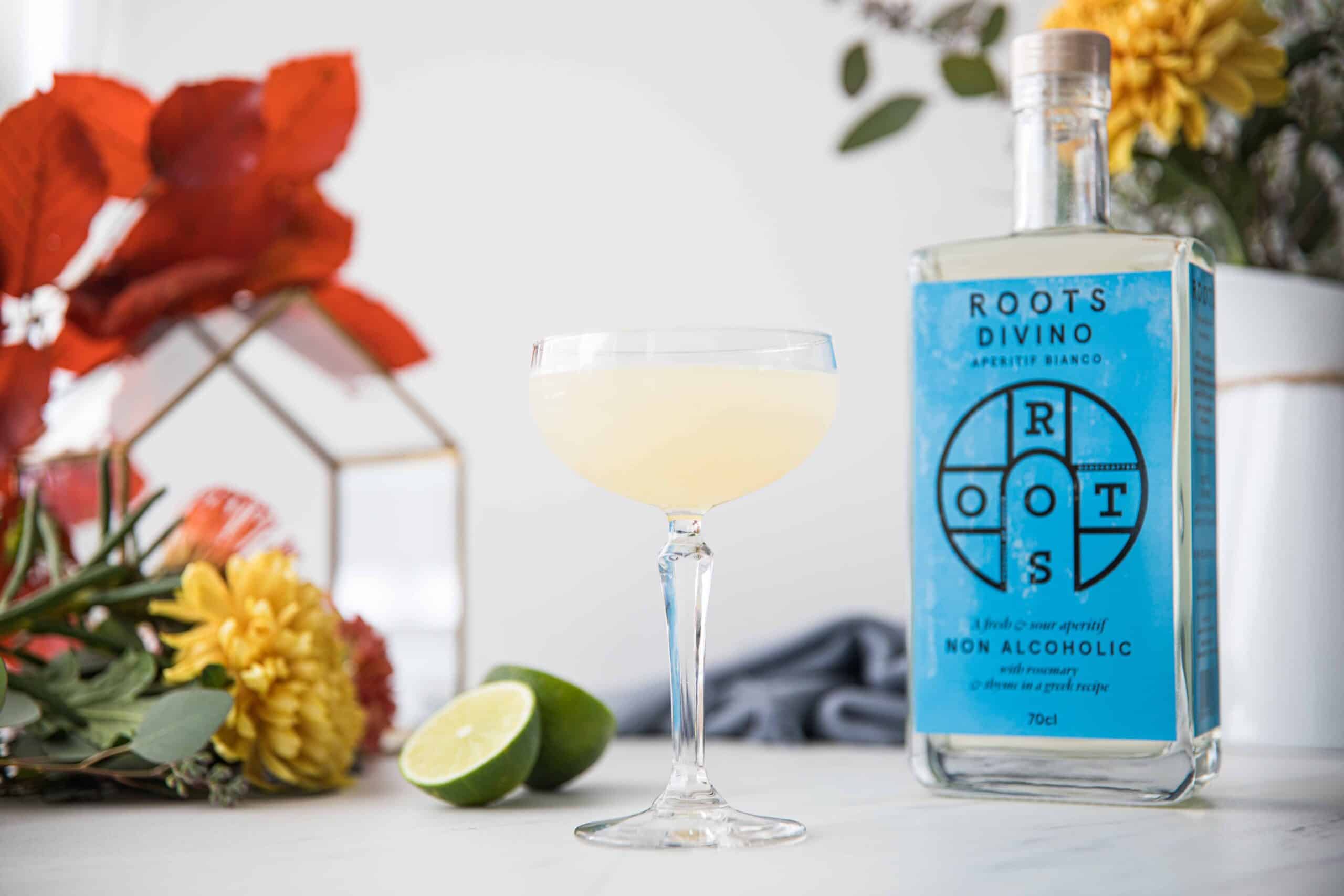 Looking for Alcohol-Free inspired Recipes? We've got a library of recipes to choose from, just check out the link HERE!