Here we have your Orange addition to the 3 Series Rainbow. This simple cocktail is a classic and I won't take any credit for it. It's just the simple combination found in a Classic Harvey Wallbanger cocktail, which includes Vodka, Galliano (a vanilla liqueur) and fresh orange juice! See this and more recipes from the 3 Series Rainbow collection!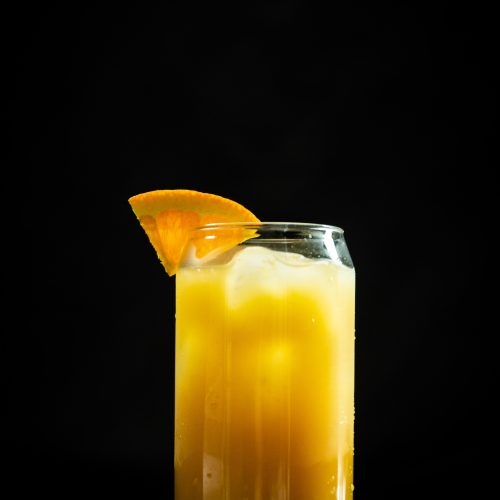 Harvey Wallbanger
A simple, easy and classic imbibe that combines vodka, galliano and fresh orange juice. This Harvey Wallbanger was one of my first classic cocktails!
Difficulty: Easy
Ingredients
1.5

oz

Vodka

1/2

oz

Galliano

4

oz

Orange Juice
Instructions
Fill the Tossware 12 oz Can with ice and pour all ingredients. Give a stir before enjoying.
Recipe Notes
If you don't have the Tossware 12 oz Can, a collins glass would suffice. Exclusively for my Liquid Culture Community, Tossware is offering a 15% off discount for a 12 pack and/or 48 pack of their 12 oz Can Design. Purchase through the Tossware website and enter code CLASSIC.