Sure, Santa may like the cookies and milk, but I can almost guarantee you a spot on the nice list if you make him one of these!
I have never been a fan of sweet cocktails, NOR did I ever venture into the world of creams. But as I always say, when it comes to Liquid Culture, you can't say no, and you always have to have an open mind. The classic white russian would always make me cringe when ordered at the bar, but hey!, if it's just for the holidays, then why not? Plus, I'm pretty sure Santa would love this boozy hookup than your basic glass of milk. So combining Santa's love for milk, and Liquid Culture's love for booze, we have a classic holiday white russian, with a small adaptation.
If it hasn't been obvious, I love me some Earl Grey teas and London Fogs, so it only made sense to infuse that with the cream to make some magic. I'm not going to lie, this isn't the drink I'll be running to in the holidays, but for all those fans out there may appreciate what I just dropped right here. Cheers!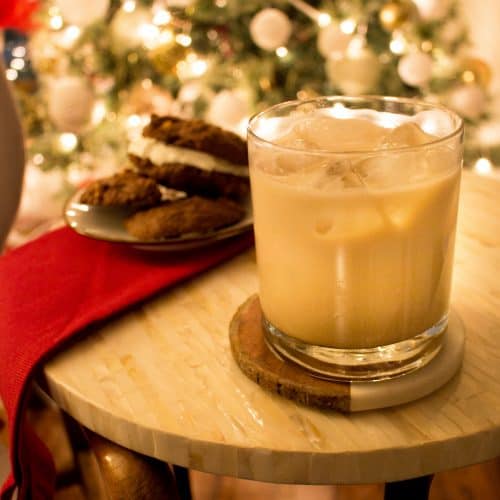 Santa's Holiday Russian
The quickest way to get to Santa's nice list! Guaranteed!
Difficulty: Easy
Ingredients
1

oz

Vodka

¾

oz

Kahlua

1½

oz

Earl Grey and Cinnamon-infused 3% Cream

1

Cinnamon Stick
Infused Cream (yields 1/2 cup - 3 Cocktails)
½

cup

3% Cream

1

teabag

Earl Grey

1

Cinnamon stick
Instructions
Infused Cream
In a saucer, place the cream, one earl grey tea bag and cinnamon to a gentle simmer for 3 minutes

Remove the tea bag and cinnamon and allow the cream to cool (approximately 1 hour)
1 Cocktail
Layer the ingredients over ice, leaving the cream for last

Give it a stir with a cinnamon stick