Here's what I can guarantee. One, you will forget your troubles and the winter blues with this tropical vibe. Two, you won't miss the alcohol in this amazing new Non Alcoholic beverage I'm sharing with everyone today on LC and CTV's The Social!
People still get weirded out when I mention Vinegar in a drink. I mean, I get it, I was you at first. How can Vinegar taste satisfying? But I'm telling you, you can, and the people at False Ox have!
If you have no idea what Shrubs are, I'm going to suggest reading my piece here on 'What The Shrub'. It dives deep into the world of Shrubs and why it's good for you! Now you can make Shrubs on your own, but if you're like me and never have any time, picking up one of False Ox's flavours is always a win.
---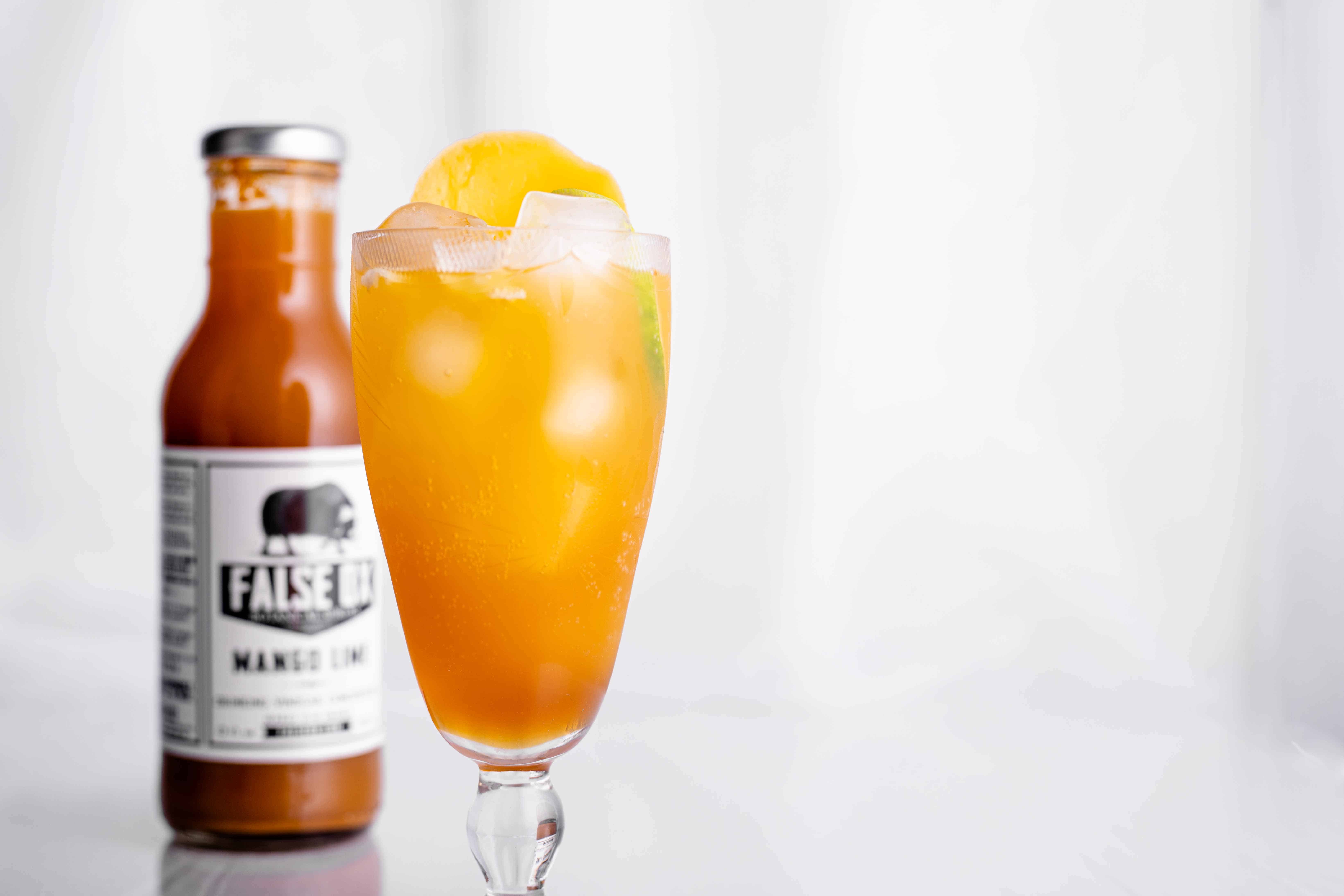 ---
With it being January and I'm sure everyone is dreaming of a tropical escape or counting down the days to vacation and summer, I thought mixing with the Mango Lime Shrub would be the best choice.
I've mixed that with a Chai Tea Syrup I made at home, which was very simple to do, and topped it up with Thirsty's Sparkling Coconut Water. I would have loved to use Mojo's Coconut Water, but I really wanted a sparkling component to the beverage to keep it fresh. OR another option is to use Mojo's Coconut Water and split that with Soda Water. That I will leave up to your discretion, but for now, I'm going to share this recipe featured on CTV's The Social.
PSST. If you want to watch the episode, make sure to follow this link here!
---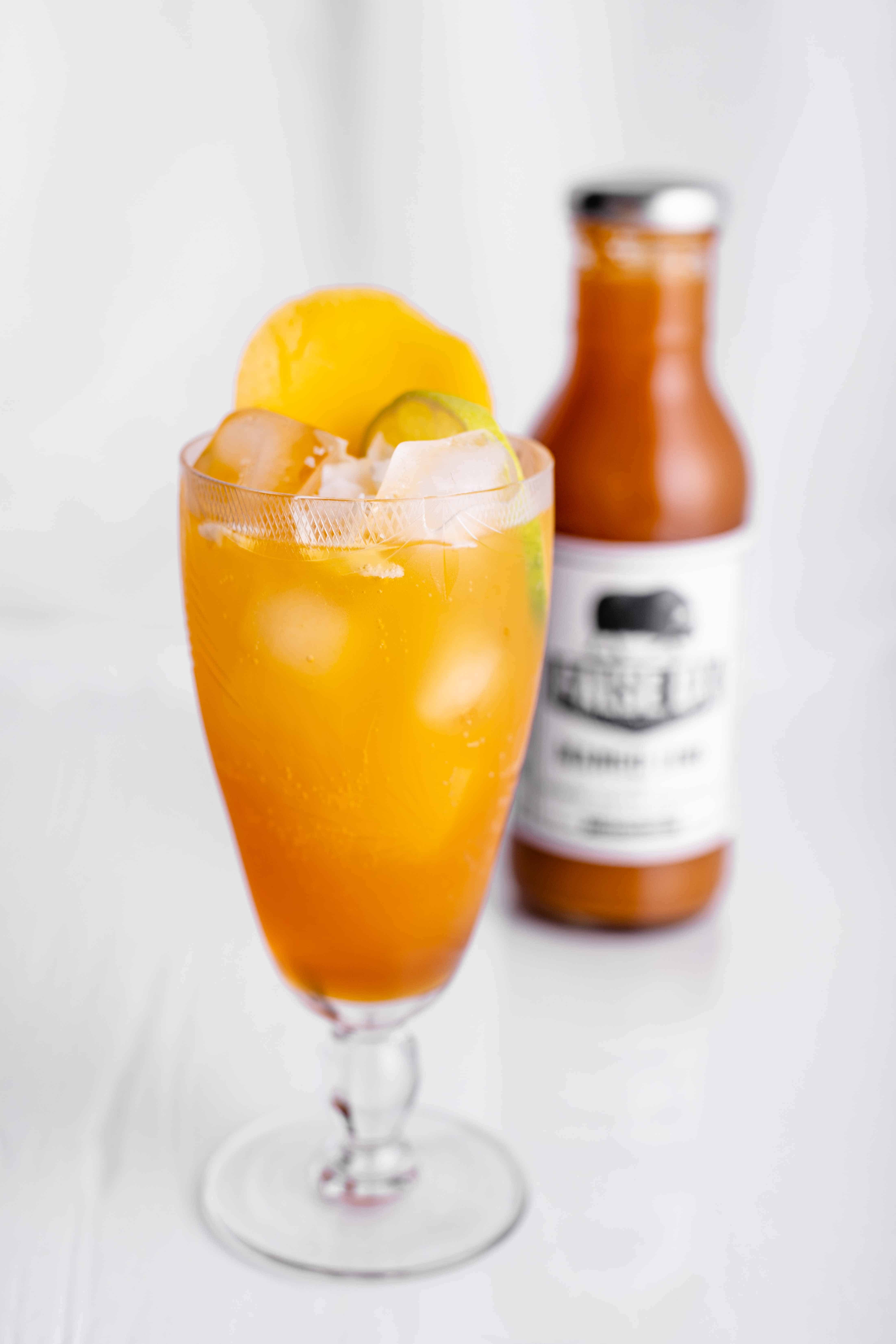 ---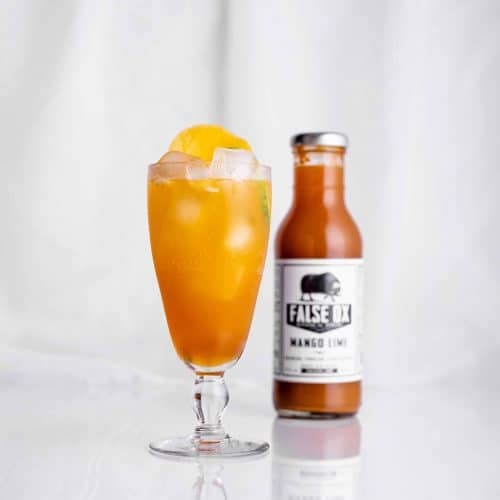 Shrubby Breeze
Whipping up a Tropical Non Alcoholic Beverage for your Dry January, mixing with False Ox's Mango Shrub, a homemade Chai Tea Syrup and Thirsty's Sparkling Coconut Water.
– Difficulty: Easy
Ingredients
1

oz

False Ox's Mango Lime Shrub

1/2

oz

Chai Tea Syrup

*

3

oz

Thirsty's Sparkling Coconut Water
Instructions
Fill your glass with ice and pour the Mango Shrub, Chai Tea Syrup and top with Sparkling Coconut Water. Dress with Lime wheel, mango and coconut slices!
Recipe Notes
*To make the Chai Tea Syrup, simply get 1 cup of boiled water, 1/2 cup of granulated Sugar with 1 Chai Tea bag. Stir and let that sit for 5 minutes before straining. Let it come to room temperature before storing in the fridge. Can last up to 2 weeks.