I'm going old school with a riff on the classic Sherry Cobbler, by combining a mix of Fino and Amontillado Sherry, B&B and Strawberries! See how it's shaken up below for this #DrinkYourGram special cocktail.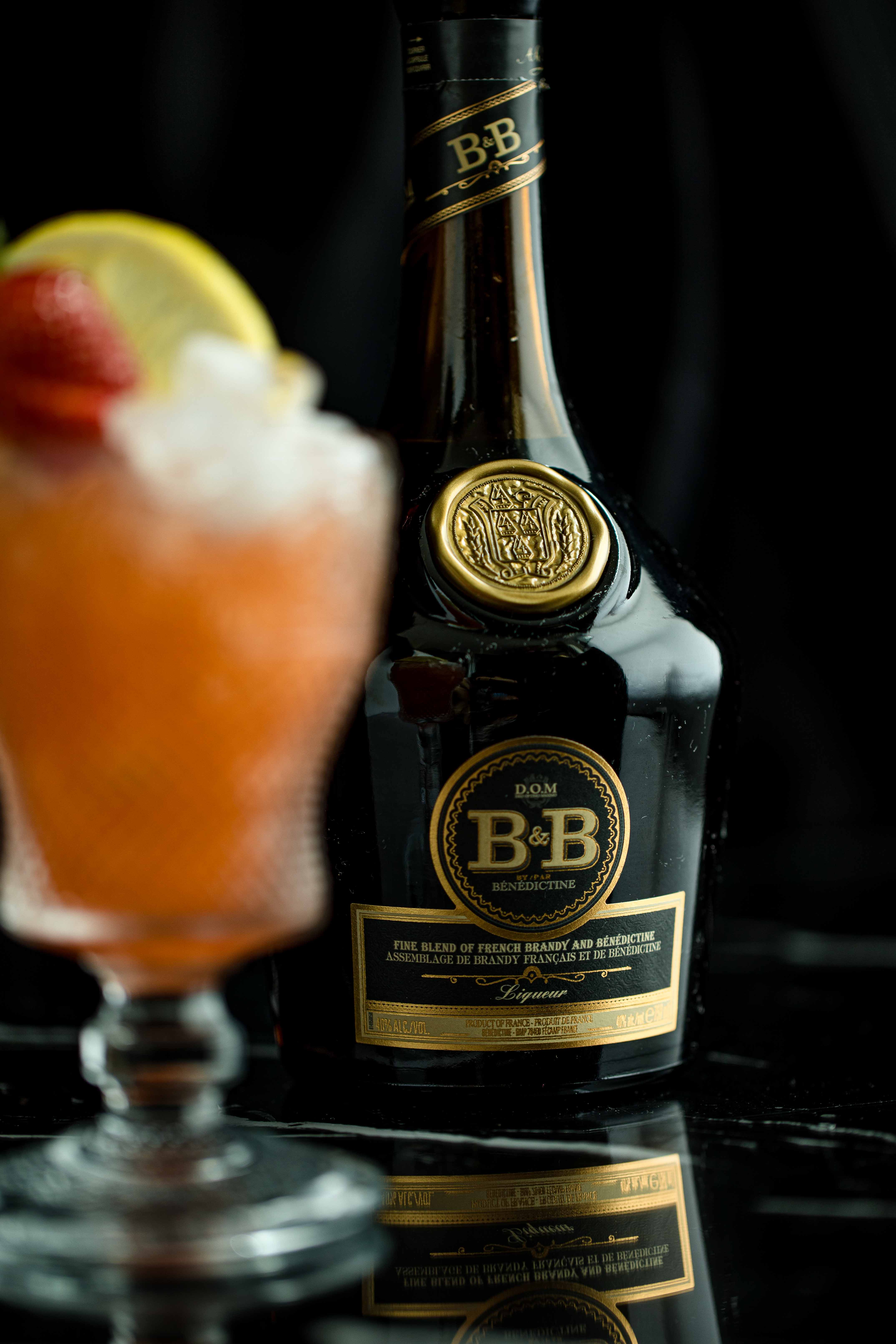 The spirit in question was the Dom B&B, and for those of you that may not have heard of this spirit, it's a combination of French Brandy and Benedictine. This is an iconic bottle, and one that I always found when I worked behind the bar, but I never tasted it. I know, shame. But I have to say, I was very happy with the results. You get a TON of honey, peppermint, apricots and cloves with this liqueur.
There's a ton you could mix with if you wanted to create a refreshing cocktail with B&B. Since it's a liqueur, it can act as the "sugar component" to a cocktail, which typically means you don't need to add any other sugar (it's not a definitive RULE, but it's all about balance). I would actually shake this up in a Sidecar and balance out the sugars with B&B instead. I love the spices it offers, plus the honey notes compliment it so well. Also, I can EASILY see this paired up with Rhum Agricole or Jamaican Rums for a delicious tiki imbibe. But for today, I'm shaking up a SHERRY COBBLER!
B&B can hold it's own, so I knew it could handle the funky notes in a mix of Fino and an Amontillado Sherry. With my summer mood in full swing, I decided to add some seasonal fruit to the mix, and this is quickly becoming one of my favourite sherry cocktails. I want to thank my LC community for igniting my love and appreciation for this classic liqueur!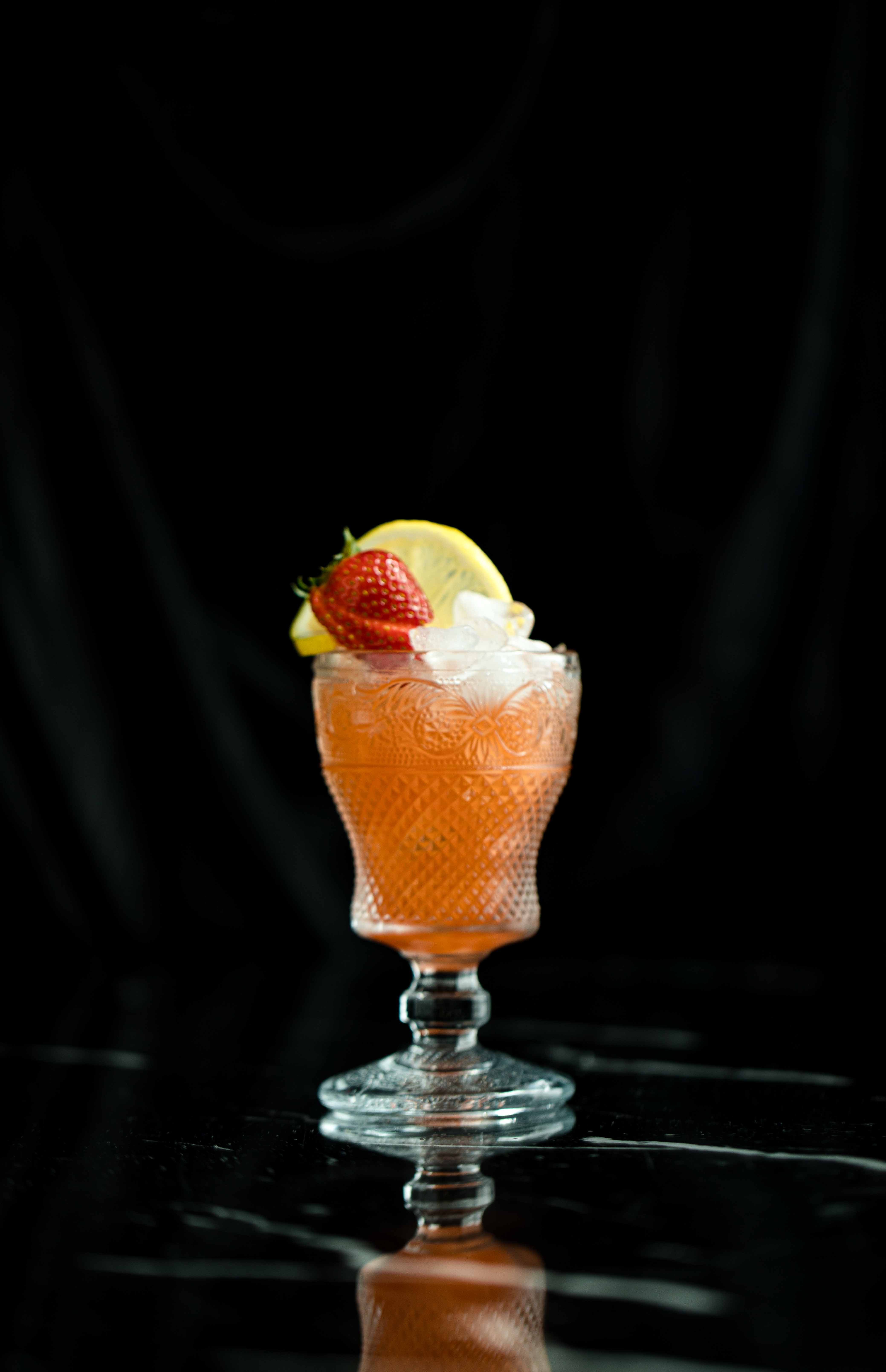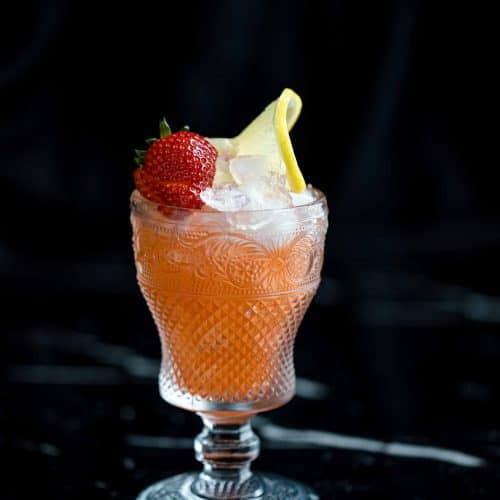 Strawberry Sherry and B&B Cobbler
A refreshing imbibe combining Fino and Amontillado Sherry, fresh strawberry and the iconic B&B liqueur.
– Difficulty: Intermediate
Ingredients
1

oz

Fino Sherry

1

oz

Amontillado Sherry

2/3

oz

B&B liqueur

2

Strawberries

2

Orange Peels

1/8

tsp

Honey

1

dash Angostura Bitters
Instructions
In a shaker, add 1 strawberry and 2 orange peels and muddle well to extract as much of the juices.

Add your honey, sherries, B&B, Angostura, fill with a handful of ice and give this a good shake.

Strain over fresh crushed ice. Garnish with remaining strawberry.