You read that right folks, just when you thought it couldn't get any better than an Aperol Spritz, we've made the perfect adult sorbet for you to try! This recipe is quite simple to execute, as long as you have a blender and an ice cream maker. Even then, I've found a ton of people get creative without an ice cream maker to get this boozy treat done.
I kept the concept of this recipe very simple. But the thing is, you have a ton of flexibility with this recipe. Want to use Lemon Juice instead of orange? Sure thing, but note that lemon is quite tart, and you won't be needing the same volume. In addition, want to add some fresh mint or basil to the mix? Blend it when you combine the orange zest and sugar. Want to use more than just strawberries? Split the base with rhubarb or apples. The only thing with the rhubarb is that I would actually break it down by heating it in a saucepan with the sugar, with the strawberry and then allow it to cool before creating your ice cream. Add a touch of water too.
Want to use Campari instead for a more bitter sorbet? That sounds perfect too. You'll just have to increase the sugar slightly to achieve the right balance.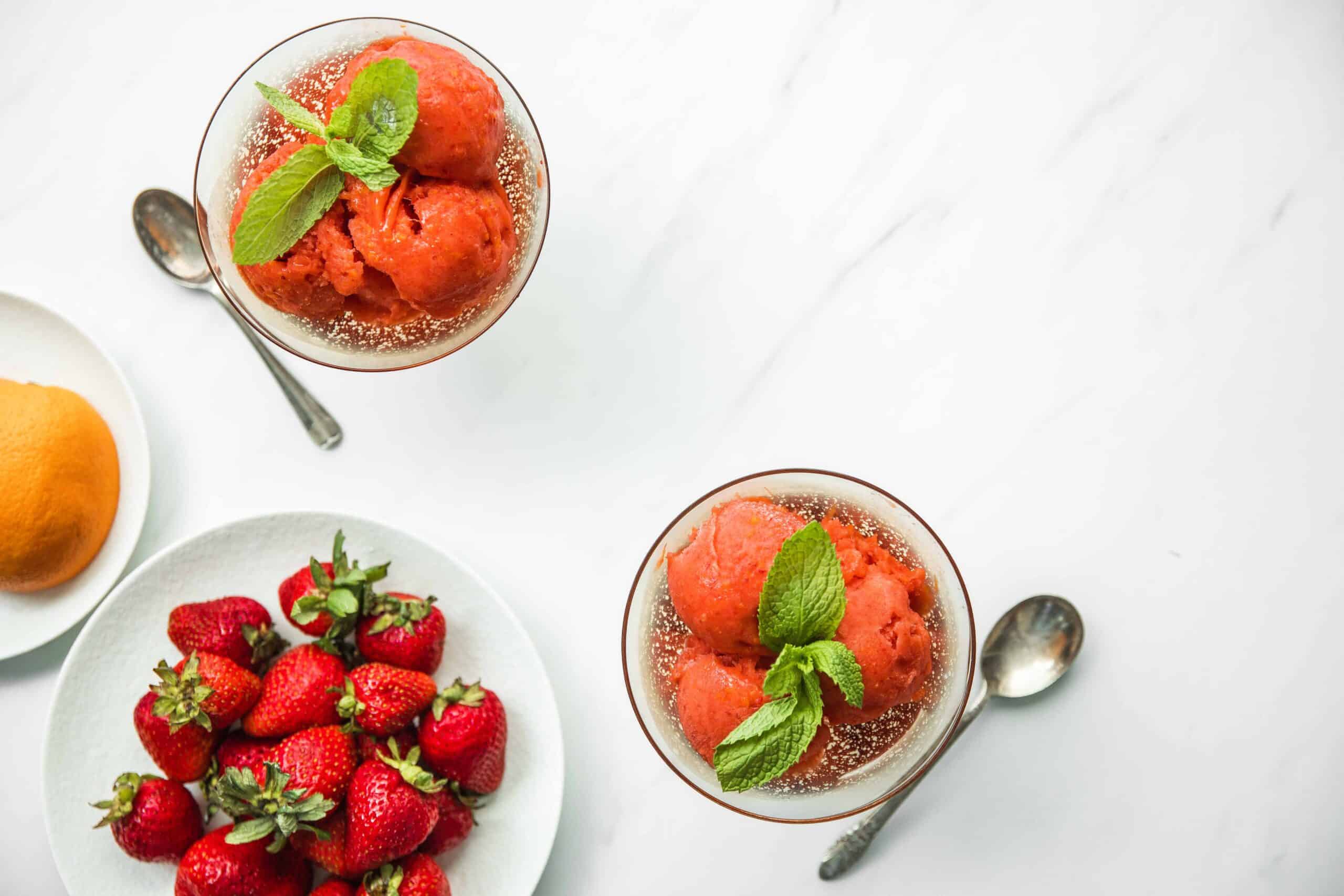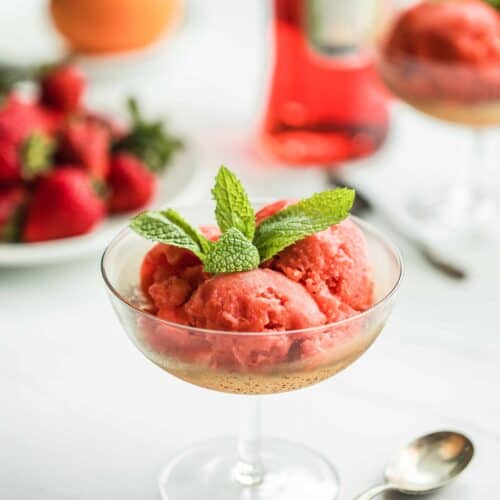 Strawberry Orange Aperol Sorbetto
If you love an Aperol Spritz and can't get enough of sorbets, this may become your new favourite treat! Combining Fresh Strawberries with Orange and Aperol.
– Difficulty: Easy
Ingredients
3

cups

Strawberries

stems removed and halved

3/4

cup

Granulated Sugar

3/4

cup

Aperol

1

Orange

Zest and Juices used
Instructions
In a blender, add the granulated sugar and zest 1 whole orange. Also squeeze in the orange juice and pulse until combined.

Add strawberries and Aperol to your blender and puree until smooth.

Pour into your ice cream maker as per instructed (for my kitchenaid attachment, I let it stir for approximately 45 minutes).

Place into container (freezer, tight seal container) for 2 hours. Once that's done, and you're about ready to serve, let it sit in room temp for 10 minutes before serving or 20 minutes in fridge.