You may have heard the saying, 'If it grows together, it goes together' and it couldn't be more applicable here! When I asked you to vote on a cocktail you'd like paired with your favourite summer meal, a majority had a serious love for Tacos. And who wouldn't! So there was no way I wouldn't shake up a delicious Agave cocktail for my LC community. Having a major appreciation for Mezcal lately, I decided to whip up this full bodied Mezcal cocktail with Orgeat, Mango, Lime and some Amaretto! The mix of the nuts, citrus and mangos is a DREAM, which couldn't make the title of this cocktail more fitting. Curious how it's made? Head down below for details!
If you're new to the concept of #DrinkYourGram, I started it as a way to give you cocktail recipes YOU WANT. By voting on my IG stories every Tuesday, you get a chance to shape the cocktail you'd like to create at home. Having wanted to pair a delicious cocktail with your favourite summer meal, I asked you to vote on the following:
What do you look forward to most with summer?
Fresh Heirloom Tomatoes – 19%
All da Ribs – 13%
Sorbet – 19%
Tacos – 49%
Cocktail must include a
Sherry vs Liqueur (64%)
Cocktail must include
Mint (68%) vs Cherries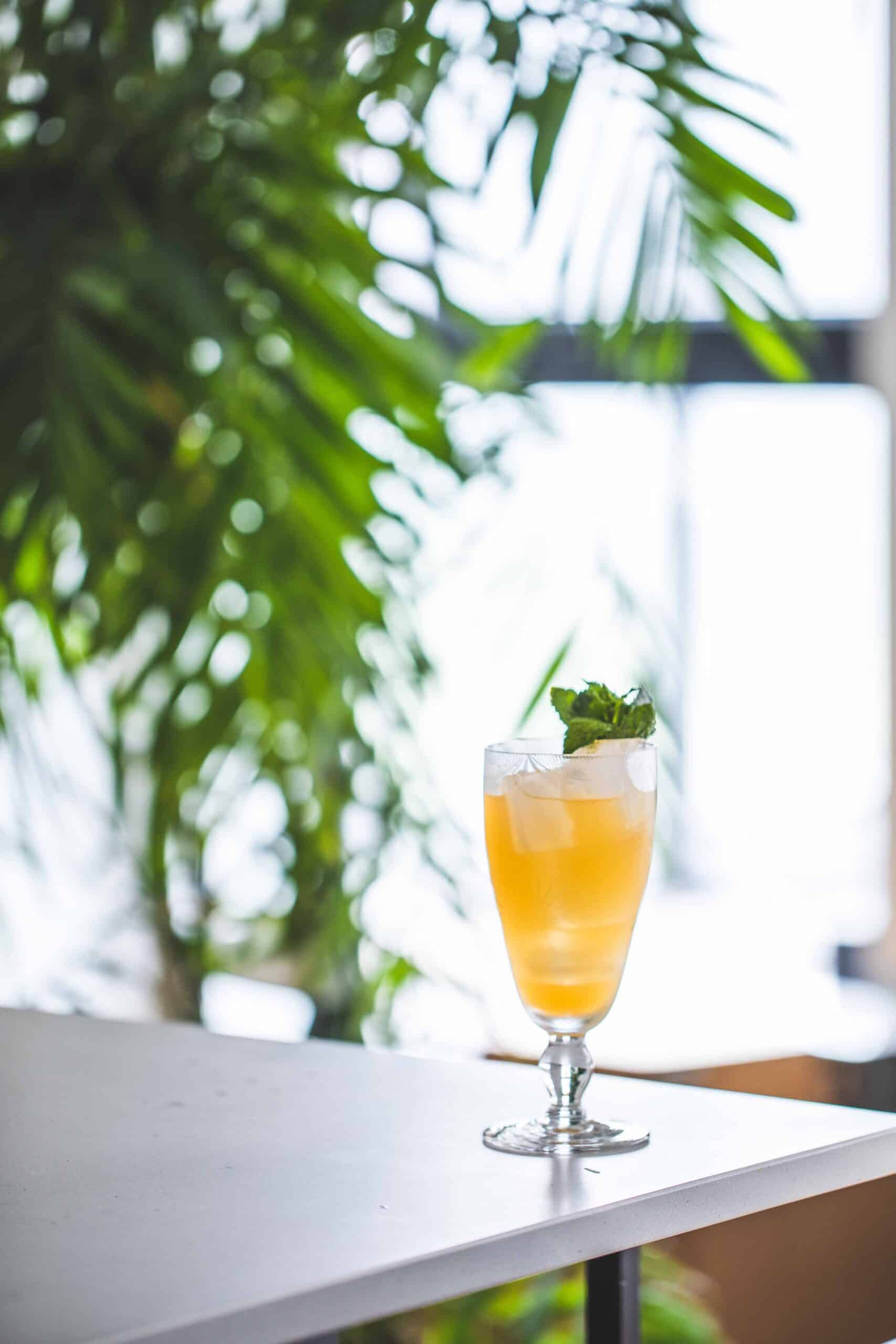 Wanting to step away from the classic margarita and paloma, I decided to experiment a bit with the results. First step, I knew I wanted to go with something mixed with Agave, because as I mentioned, what grows together, goes together. Then the inspiration of mango came into my head. I love fresh slices of mango in my tacos, so I thought, what if we had it in the drink instead? Now that I had those two concepts decided, the rest of the cocktails fell into place. The liqueur component was probably the most difficult part, because there were a ton of options I could go with but I wanted the flavour pairing to make sense. With that said, I know a nutty component would lend well against the mango, plus it's something you rarely see! So in this case, I used a bit of orgeat syrup as the sugar component, PLUS I added Disaronno Amaretto to the mix. Nuts and Tropical fruits REALLY go well together, and this cocktail is a perfect example of it.
I'm surprised how much I loved this cocktail, and it made me realize I need to mix with mango more often, and MEZCAL. Now the one I used is a classic and very balanced smoky expression from Los Siete Misterios. When I want a Mezcal that has the right amount of vegetal notes with the wood and charcoal from the cooking process, Los Siete HAS OFFICIALLY BECOME MY GO-TO. You won't regret this purchase, also if you didn't know, they're a Canadian based company too which is always a plus for me.
Typically I write out what you can substitute and what not with the cocktails, but I wouldn't change a thing here. It would be hard to get the same results if you're not pairing these exact flavours. #SorryNotSorry
Happy Friday Everyone and I'll see you next week for another #DrinkYourGram creation!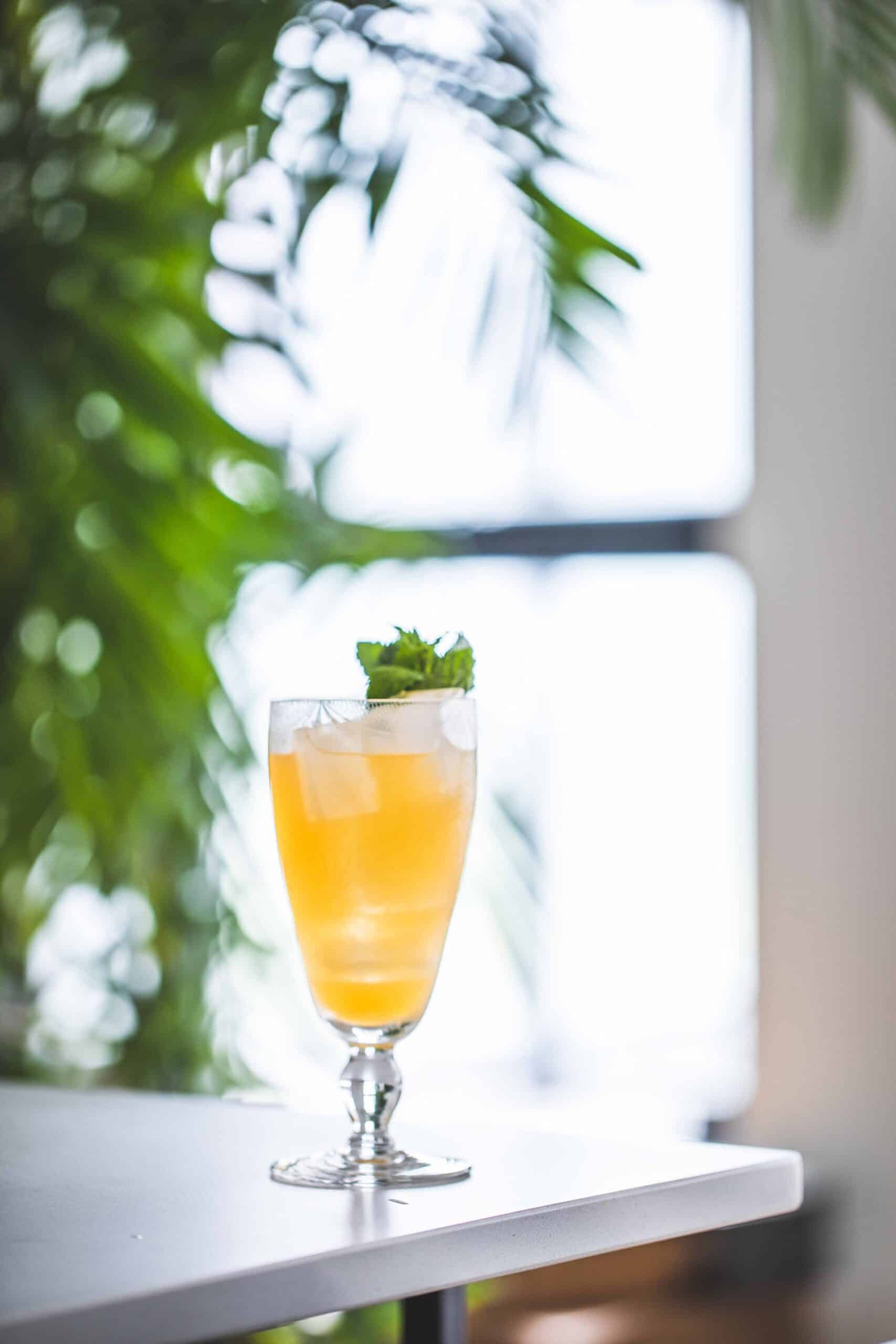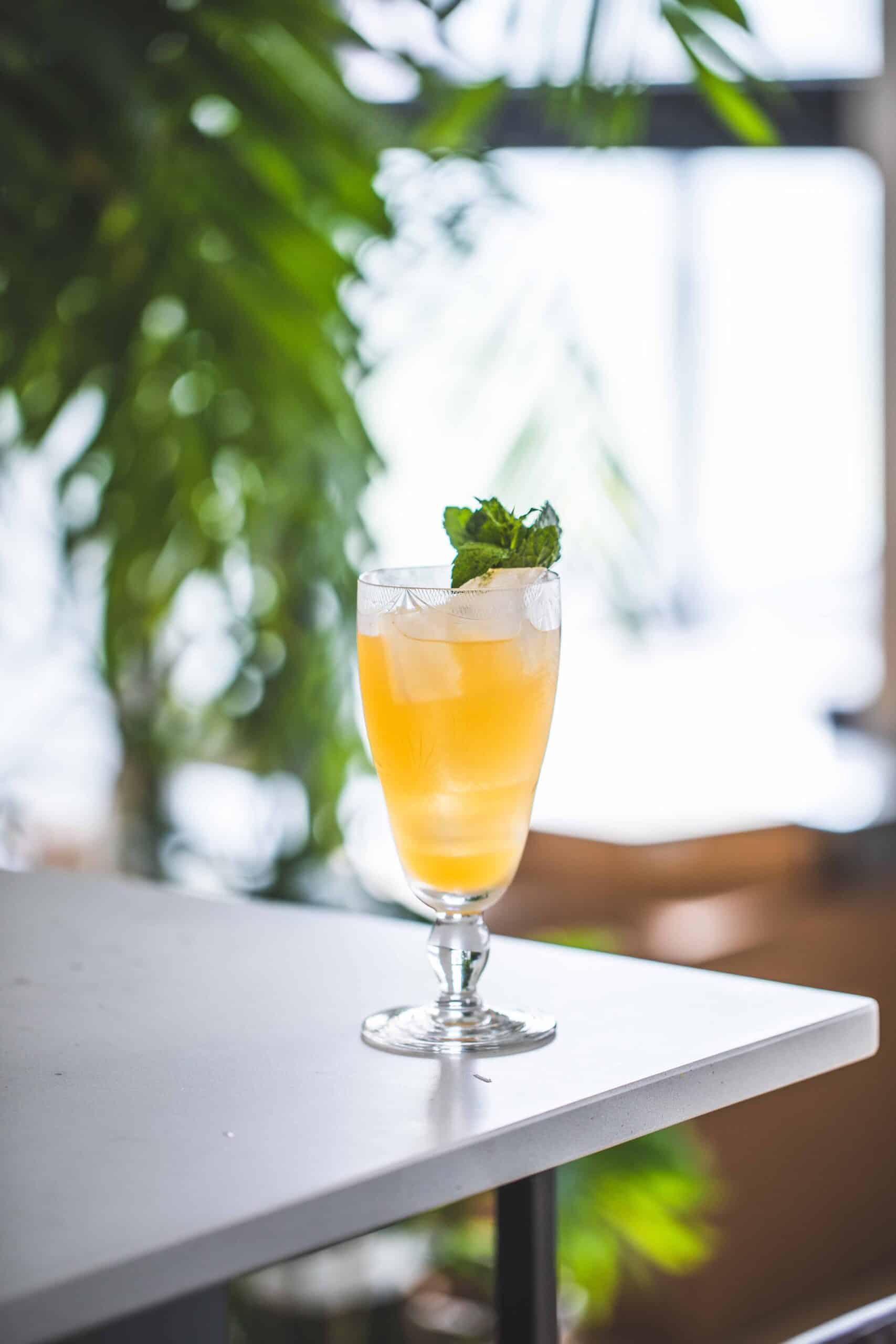 Mezcal Summers Dream
A delicious combination of Mezcal, Amaretto and Mango for this bright and complex cocktail!
– Difficulty: Intermediate
Ingredients
1.25

oz

Los Siete Misterios Mezcal

1/2

oz

Disaronno Amaretto

3/4

oz

Freshly Squeezed Lime Juice

3/4

oz

Mango Juice

Used Grace Tropical Rhythms Island Mango Juice

1/2

oz

Orgeat Syrup

Used Prosyro Orgeat Syrup here

1

dash

Angostura Bitters

1

sprig

Mint

for garnish
Instructions
Prep your glassware first by filling it with ice.

Grab a shaker, add all your ingredients, fill your shaker with ice and give this a vigorous shake.

Strain over fresh ice and garnish with mint.