This inspiration came to me through the Death and Co cocktail book, which if you are an aspiring home bartender or a professional, this book needs to be on your shelf. No ifs, ands or buts! So with the Sugar Snap Pea infusion in mind, I knew a delicious rum would work with this flavour. The funny thing is, Cachaca was an after thought here, as I had initially wanted to infuse with a white Caribbean rum, but I ran out. I'm not going to lie, I'm happy that was the case, as it forced me to use Leblon's Cachaca rum and I fell in love with cachaca all over again. You can find this infusion first used here in the Snap Pea White Manhattan cocktail! Cheers!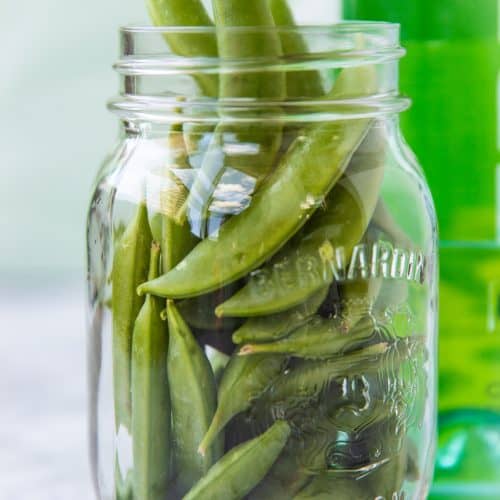 Sugar Snap Pea Infused Cachaca
One of my favourite infusions to date, combining sugar snap peas and famed Brazilian rum, Leblon Cachaca!
Difficulty: Easy
Ingredients
1

cup

Leblon Cachaca Rum

1

cup

Coarsely Chopped Fresh Sugar Snap Peas
Instructions
In a sterile jar, pour rum and sugar snap peas. Keep away from light and heat for 3 hours (with lid on top).

Strain through a fine mesh strainer. Infusion can hold for a minimum of 6 months.