For all my Spirit-Forward fans and Manhattan cocktail lovers, this rum cocktail is the one for you! It infuses some English Breakfast Tea with Vermouth, Sherry and bitters for a beautiful spirit forward cocktail. But who's the star of this cocktail? We're using Diplomatico Reserva Exclusiva Rum for this sophisticated sip, and we've got the recipe for you right here!
Jump to Recipe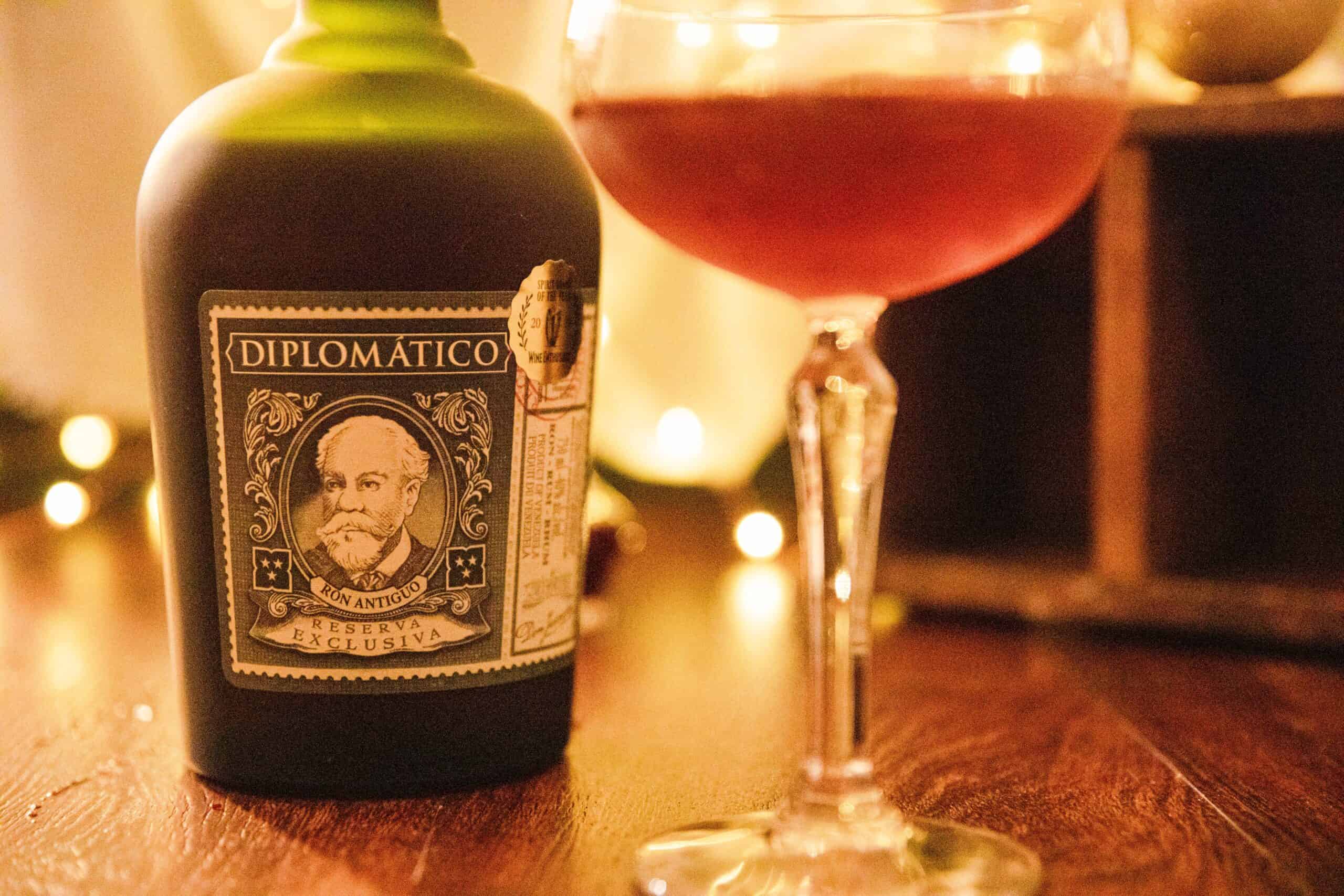 Building your Diplomatico Spirit Forward Rum Cocktail
If you've been following Liquid Culture for some time, you know my love and appreciate for the Rum category. I don't tend to work a lot with Latin and Blended Rums, but I was excited to jump on this special release from Diplomatico Distillery. This rum for me carries a lot of the holiday flavours I personally love from fruit cake, ginger, clove and raisin. It has a ton of body and seeing as it's a great rum to sip on, I knew I had to stir up something sophisticated.
Since the Diplomatico Rum has a nice balance of sweetness, it helped me decide the rest of the ingredients I wanted to pair. For example, Rum and Fino Sherry go very well together, because for me the Fino brings in a touch of acidity and dryness I'm looking to balance off this cocktail. Then we have the Sweet Vermouth, which I recommend a French brand such as Dolin's because it isn't heavy on the spices. This rum already has all the spice you need, you don't need to convolute it with more.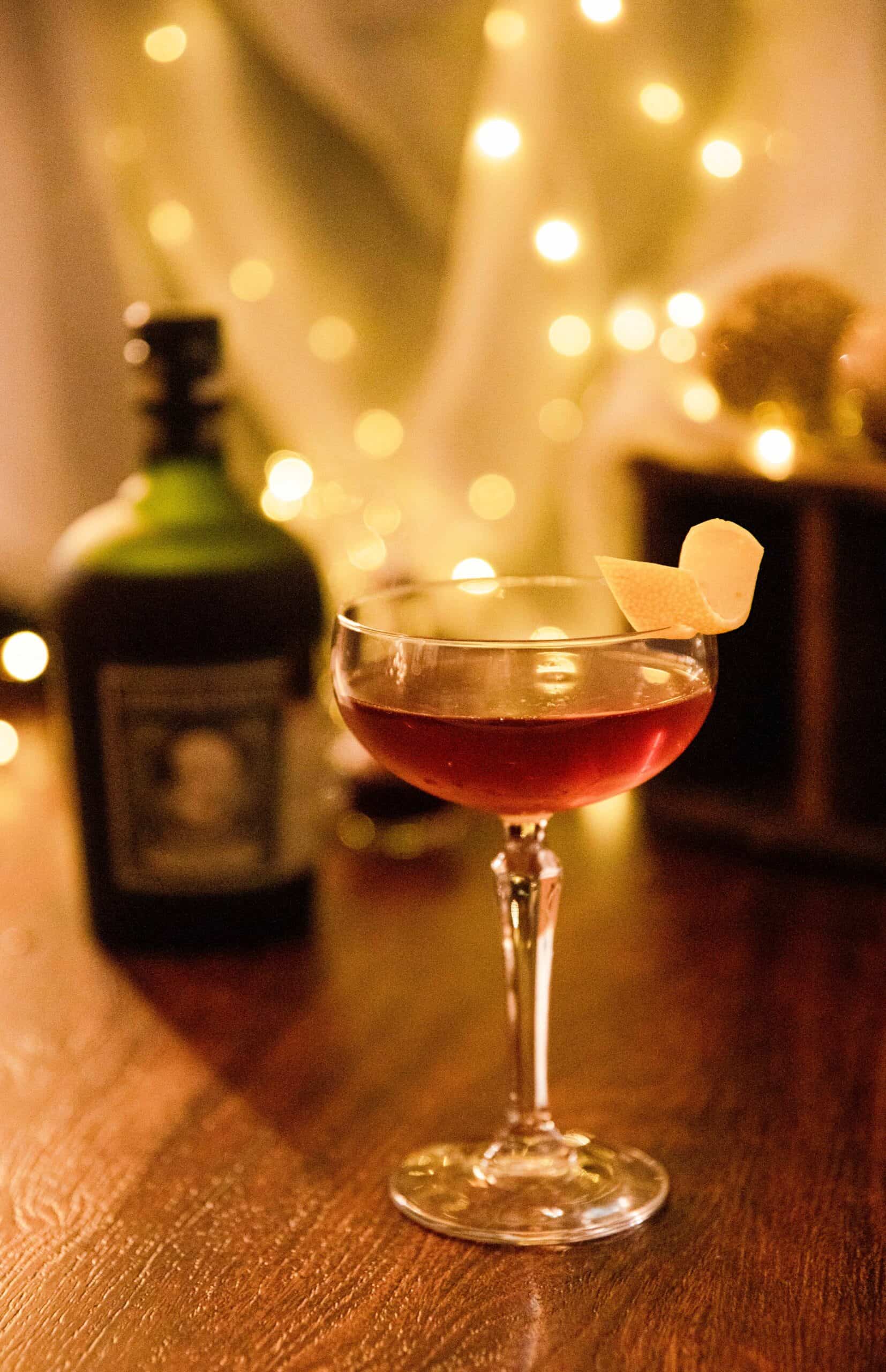 We have one more component to this cocktail that I haven't mentioned and is vital to this cocktail and that's the English Breakfast Tea Syrup. Typically I'd recommend infusing the tea leaves in the vermouth and it's very easy to do. The thing is, I've steered away from a ton of infusions these days. That's because I just DON'T have the space anymore on my bar. That's why I decided to make a syrup instead and I put less vermouth to help balance everything off. The tea is great for highlighting that Fino Sherry with tannins and more dryness to the palate. I like a full experience with my spirit forward cocktails, and this does just that! Curious how it's made? Head down below for details.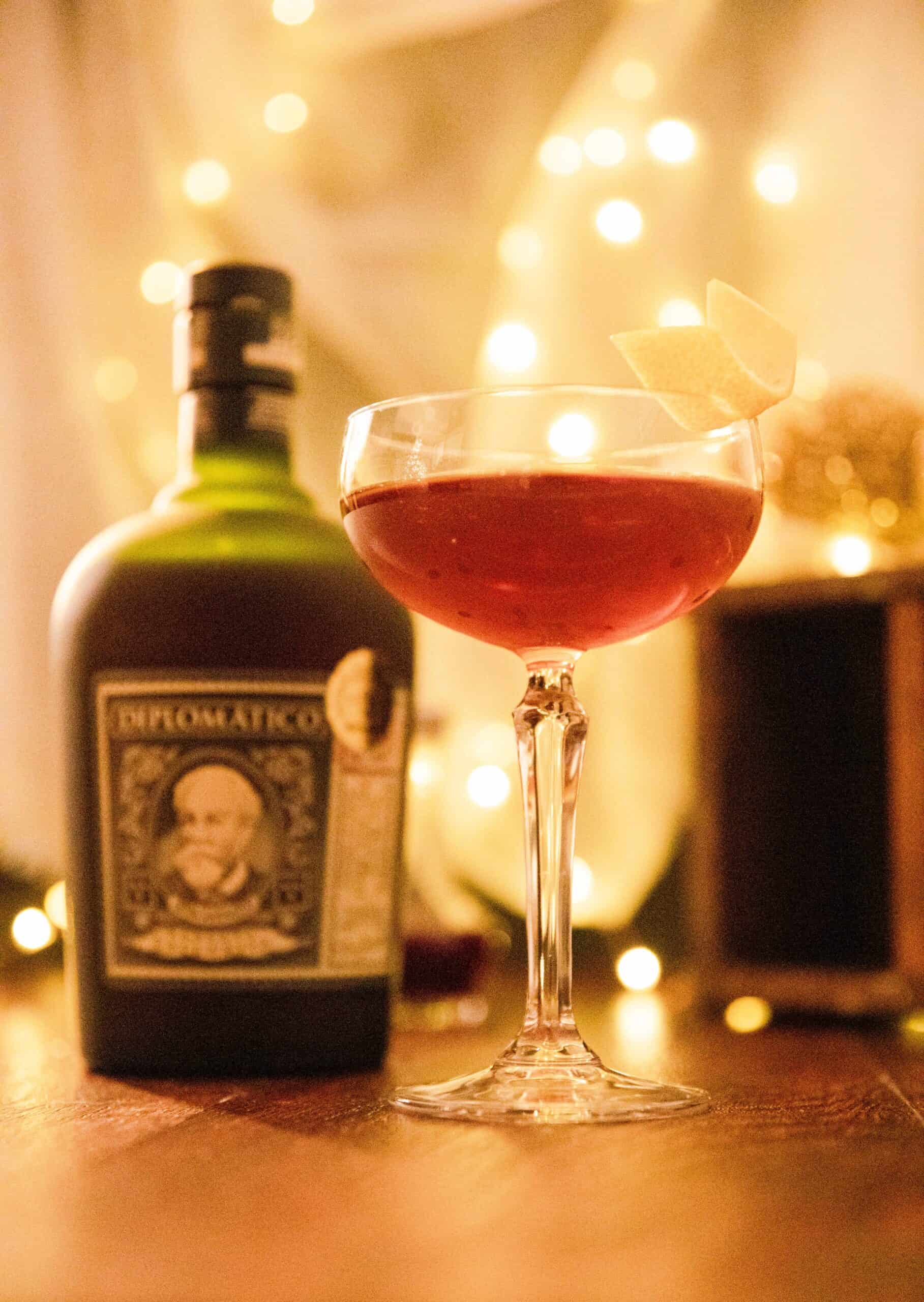 Tea Time with Santa
Featuring a Spirit-Forward Cocktail infused with Diplomatico Rum, English Breakfast Tea and Sherry!
– Difficulty: Intermediate
Ingredients
2

oz

Diplomatico Rum

1/3

oz

Sweet Vermouth

preferably French

1/3

oz

English Breakfast Tea Syrup

See below for details

2/3

oz

Fino Sherry

2

Dashes Angostura Bitters

1

Lemon Twist for Garnish
Instructions
In a mixing glass, add all your ingredients except garnish. Fill your mixing glass with ice and stir.

Strain into coupe glass. Garnish with Lemon Twist.
Recipe Notes
Want to know how to make the English Breakfast Syrup at home? It's very simple! Combine 1 cup of boiled water with 1 cup of granulated sugar, add in two tea bags of English Breakfast and let this steep for 5-10 minutes before removing. Allow it to come to room temperature before using.
Looking for more Holiday inspired cocktails? Head over to the link attached HERE for all the ideas this holiday season!