With all the cooking, cleaning and prepping that needs to be done for the holidays, I get it, sometimes you want an easy drink. I know I don't always make it easy on Liquid Culture, so I wanted to make sure I created something quick and easy for the community. Today I'm featuring a delicious Limoncello cocktail using the one and only Rossi D'Asiago Limoncello paired with Ginger and Sparkling Wine! This Limoncello Ginger Holiday Cocktail is for my friends who want to show off their mixology skills…without doing a lot. #Winning.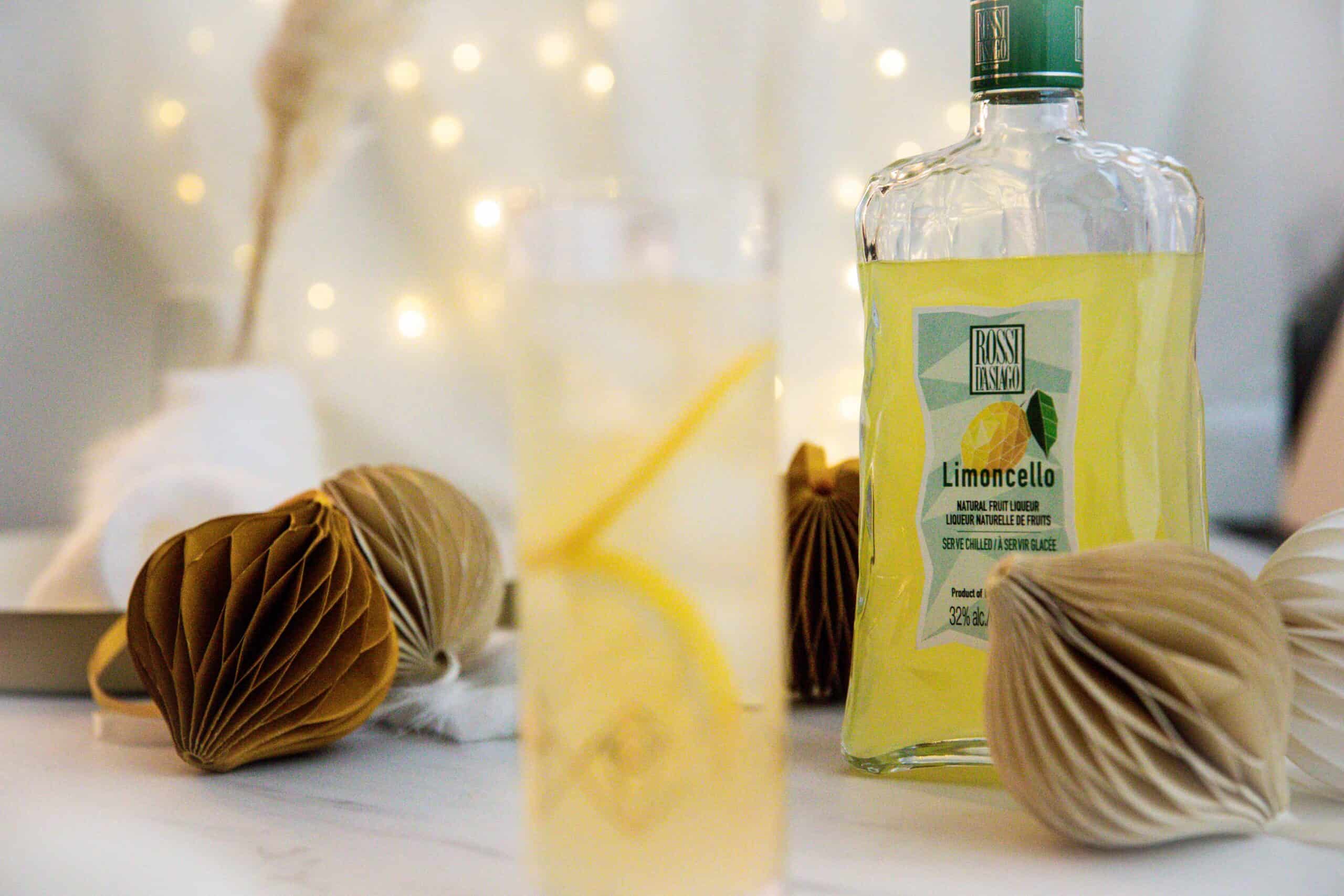 Working with Limoncello
I had a different direction for this cocktail initially. I thought about putting together a delicious Lemon Ginger Tonic recipe. Again, easy, simple and to the point. The thing is, the limoncello and tonic just completely clashed in terms of flavours. Maybe it was the tonic, maybe it was the type of limoncello used here, but I didn't let it stop me from experimenting. The main goal here was to ensure you had an easy cocktail to make at home, that's REFRESHING and sinfully delicious (which is exactly what we have here!).
The thing to note about Limoncello and when to use it in a cocktail is being mindful of the sweetness. It offers both acid and sweetness but every brand will vary. That's why it's important to give whatever you buy a small taste test. Will it provide more acid than sugar? If so, how do we supplement the sugar in some way without it clashing or becoming overwhelming. This is the reason why I added in some fresh lemon juice to this cocktail.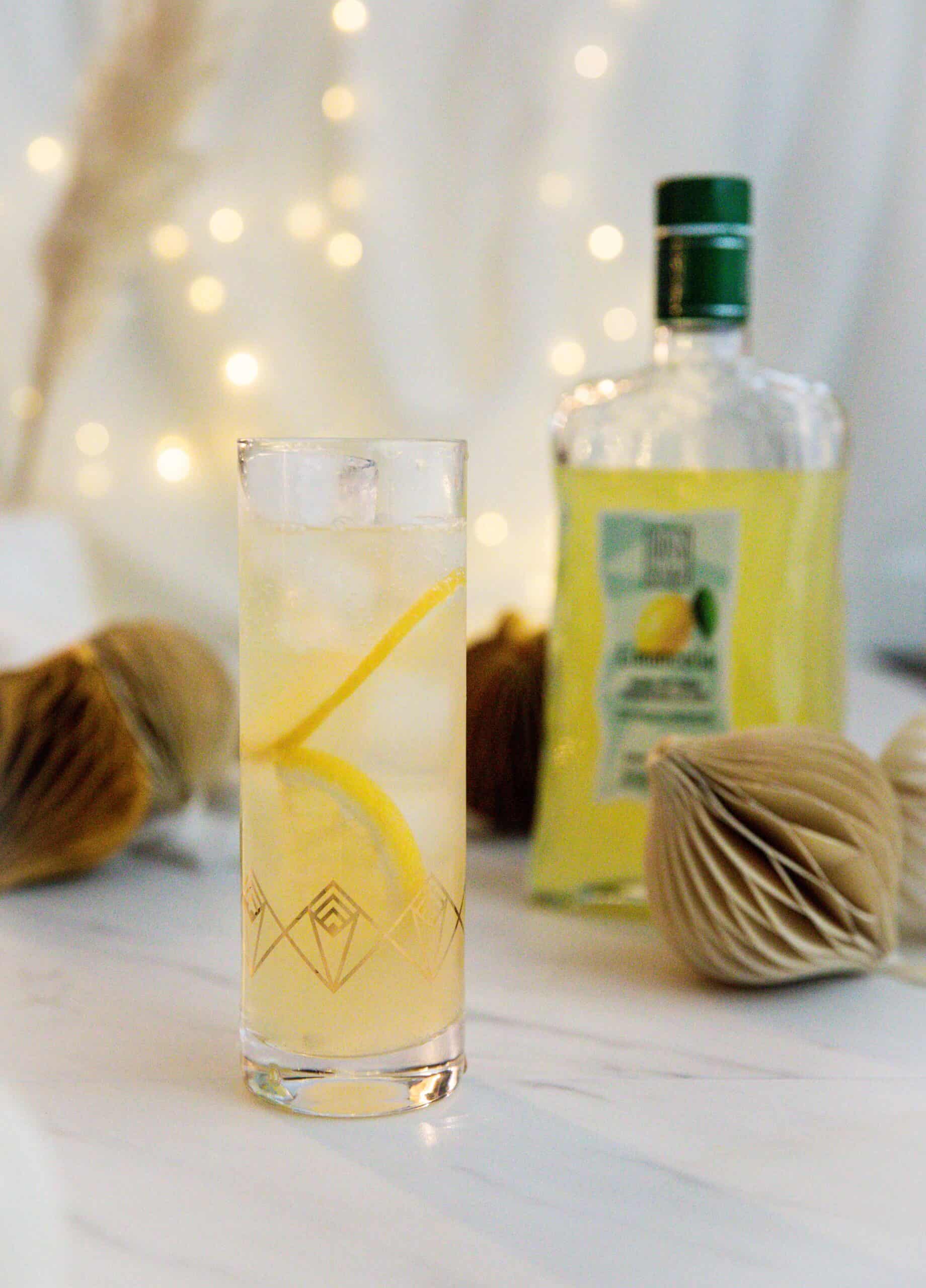 Building the rest of the Limoncello Ginger Holiday Cocktail
The Ginger Beer came into play for this cocktail out of pure laziness. I didn't want to create a Ginger Syrup, nor did I want to cut up some fresh ginger and then be forced to shake up this cocktail. So I brought out my favourite Ginger Beer. Now here was the tricky part, it has sugar as well! Hence why it was important to add the fresh lemon juice and to be mindful of my ratios. I ended up using less Ginger Beer than I typically do in a cocktail, and instead brought out a DRY Sparkling Wine. This cocktail uses a larger ratio of sparkling wine than my typical, but that's okay! With Limoncello coming in at a lower alcohol percentage, I know this cocktail is still balanced. And who can complain about more sparkling wine?
I'm sure you want to put this cocktail to the test! Check down below for recipe details.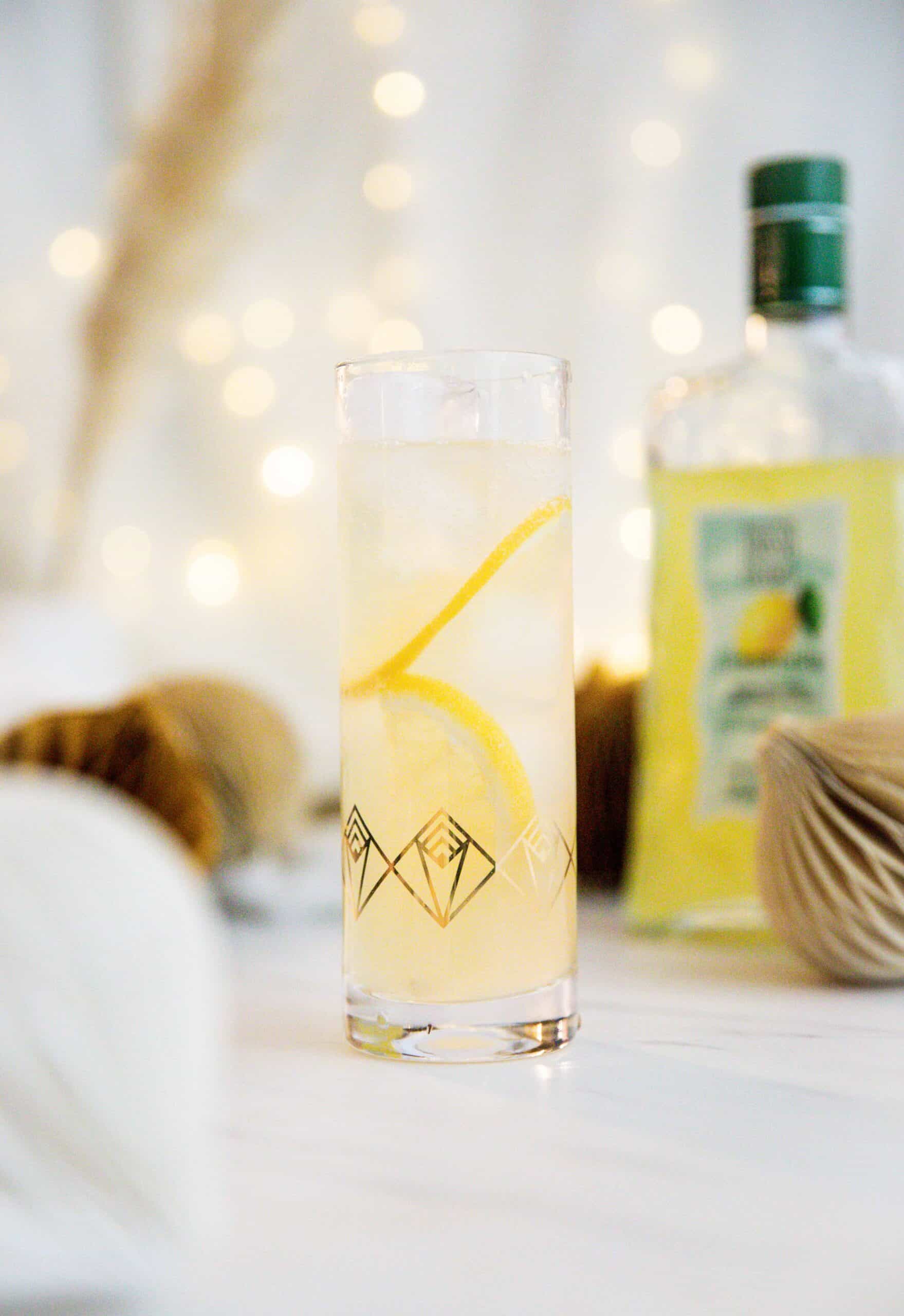 Limoncello Sunrise
Featuring a Limoncello Ginger Holiday Cocktail that's easy to create on the fly! Combining Ginger, Lemon and Sparkling wine.
– Difficulty: Easy
Ingredients
1

oz

Limoncello

Rossi D'Asiago Used Here

1

oz

Ginger Beer

Grace Foods Island Soda Used Here

1/2

oz

Freshly Squeezed Lemon Juice

1.5

oz

Sparkling Wine

Freixenet Used Here

3

Lemon Wheels

For Garnish

Pinch of Black Pepper

*Optional
Instructions
In a collins glass, layer Lemon Wheels, ice and optional freshly cracked black pepper.

Add in your limoncello, lemon juice and top with ginger beer and sparkling wine.

Give this a stir before enjoying.