In an effort to bring you more summer, easy cocktails to create for your patio COVID house parties, I decided to make this zesty punch bowl with Tequila, Fino Sherry, Cucumber, Thyme and Lime! You'll be surprised by the heat and cooling notes of this punch. Curious how it's made? Check out the recipe below!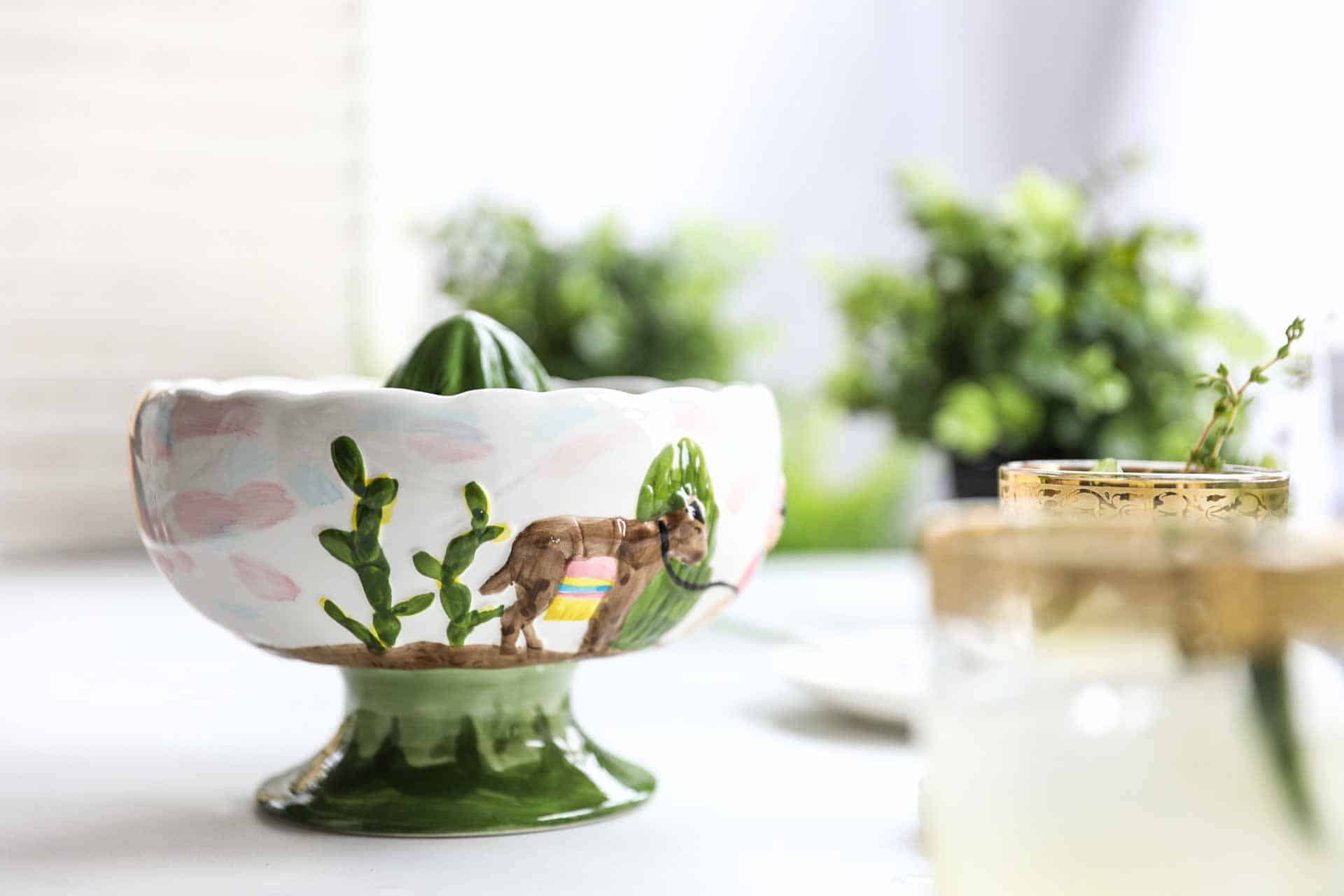 Before we dive into the recipe, I wanted to showcase the CUTEST damn punch bowl on the planet. I'll admit, I got it a year ago, so I have no idea if it's still on the site, but I picked this up through The Crafty Bartender. You can't see it in this photo, but the inside is the shape of a cactus (if the outside didn't already convince you to grab one!).
In regards to the recipe, there's a few ingredients listed that I wanted to go over, and also give you options when it comes to substitutions!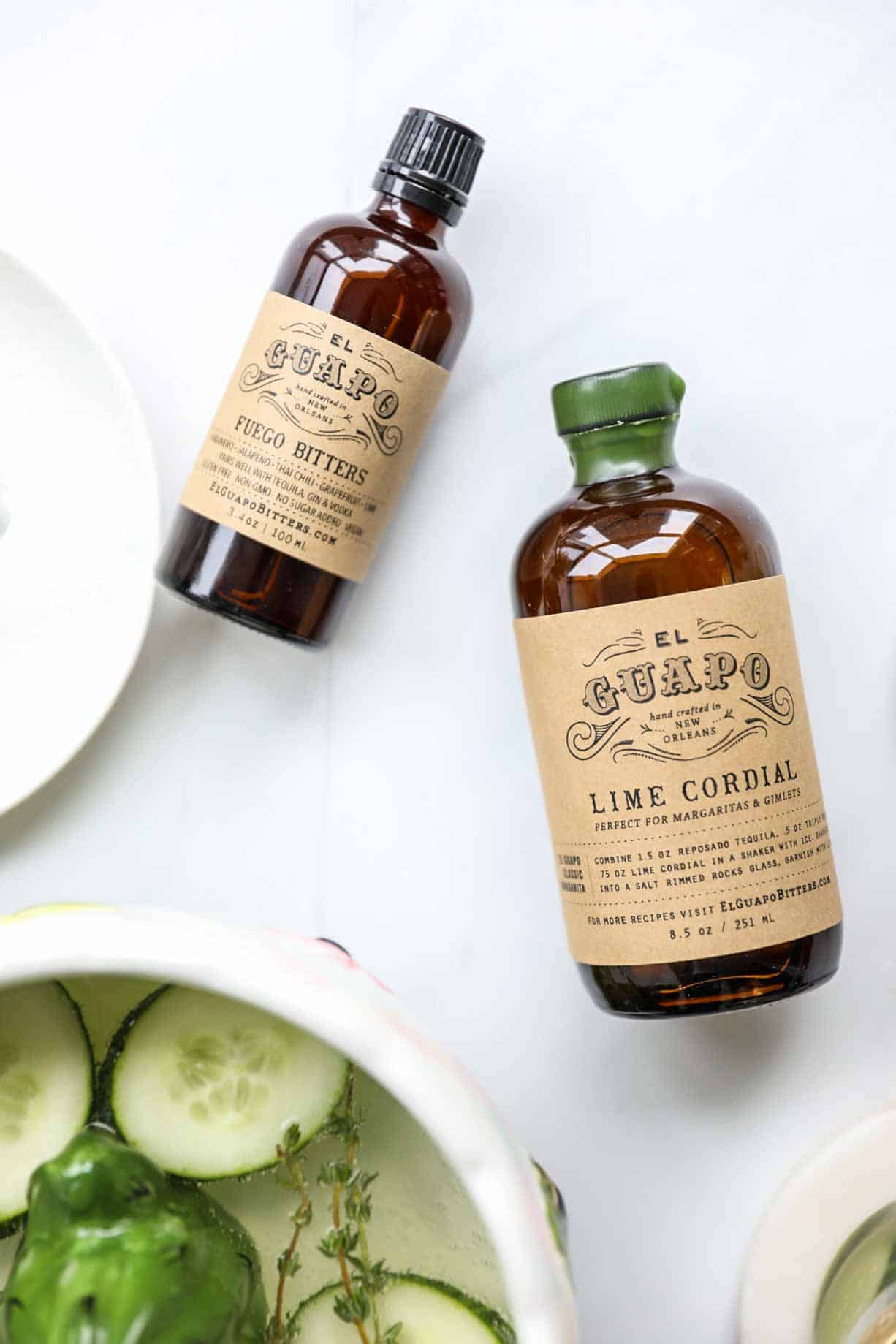 Lime Cordial – A good lime cordial goes a LONG WAY. You can make it at home, but I haven't had the time for that. Luckily, I just got a shipment of El Guapo's Lime Cordial which is INCREDIBLE! I'm pretty much addicted to all their stuff, and I tend to be biased wanting to support Canadian companies, but this New Orleans gem is worth all the hype. Moral of the story, don't pick up that neon green lime cordial you've seen at the grocery store. THAT WILL NOT DO. If you don't have ANY other options, mixing lime juice and sugar will work too.
Fino Sherry – I hadn't mixed with Sherry in a while, and since this punch bowl was on the "zesty" side of things (in terms of the palate), I decided to use that. You can however use Lillet Blanc or a dry or blanco vermouth. This will make it a bit more delicate in taste and a touch more on the sweeter side.
Cucumber Water – I don't have the space for a fresh press juicer, so I simply blended up Cucumber with a few tablespoons of water. After that I strain it through a fine mesh so I don't have little pieces of cucumber floating around (but if you want to use it, don't stress about straining).
Fuego Bitters – As I mentioned, I got a shipment of El Guapo sent in so I was eager to use the products, including the Fuego Bitters. Don't have access? That's okay, substitute for a jalapeno or spicy bitters. Or simply add a few slices of fresh jalapeno. Just ensure you give it a few minutes to sit before straining. BUT MONITOR THIS! This cocktail will quickly be overwhelmed if you go crazy with the jalapeno.
---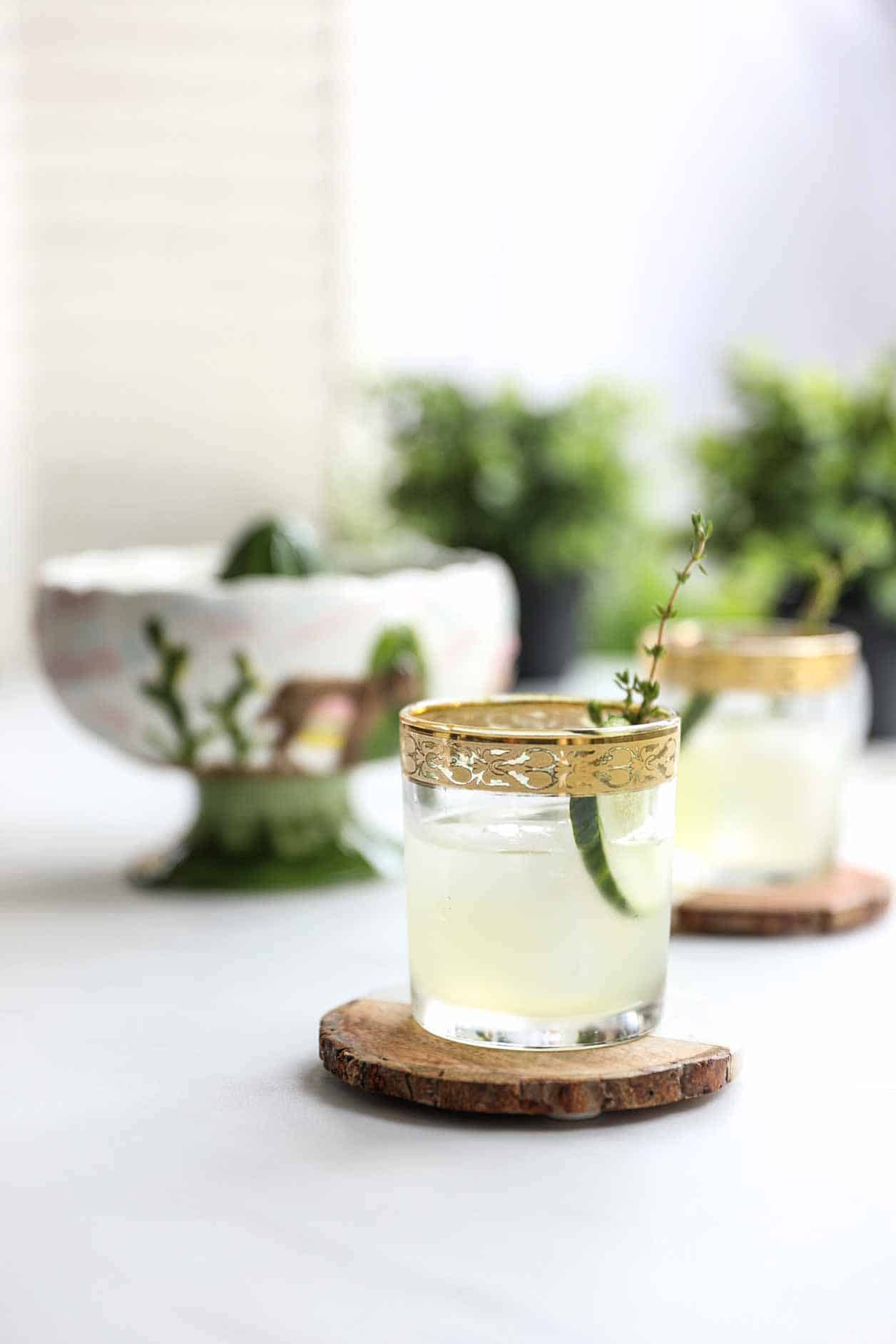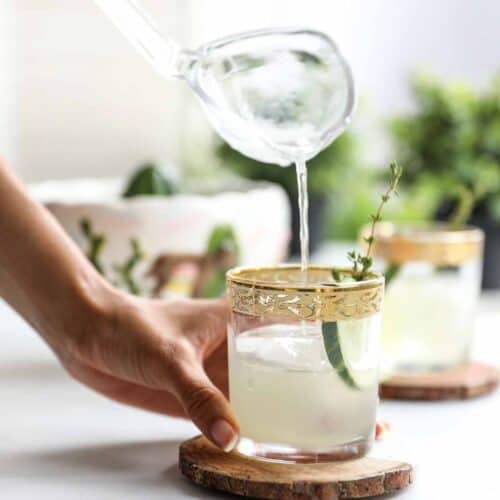 Tequila Cucumber Fuego Punch
A delicious punch mixing with Blanco Tequila, Lime Cordial, Fino Sherry, Fuego Bitters, fresh Thyme and soda!
– Difficulty: Intermediate
Ingredients
4

oz

Blanco Tequila

Altos Blanco Tequila Used Here

4

oz

Fino Sherry

Alvear Fino Used Here

2

oz

Lime Cordial

El Guapo Used Here

4

oz

Cucumber Water

4

oz

Club Soda

8

dashes

Fuego Bitters

El Guapo Used Here

3

White Sugar Cubes

4

sprigs

Thyme

8

slices

Cucumber

2 for each serving
Instructions
In a large spouted container, add 1 oz club soda and sugar cubes. Allow this to dissolve by pressing with muddler or spoon.

Add the rest of the ingredients (except thyme and cucumber slices). Add a handful of ice and stir.

Strain into your favourite punch bowl and add your thyme and cucumber slices.

For individual servings, use a king ice cube and garnish with cucumber and thyme. Cheers!