This Valentine's I'm stirring up the classic Old Fashioned in a way I would love it most. We're incorporating Reposado Tequila, Chocolate and a dash of overproof rum for the ultimate imbibe. Ready for the most delicious Tequila Old Fashioned? I hope you are!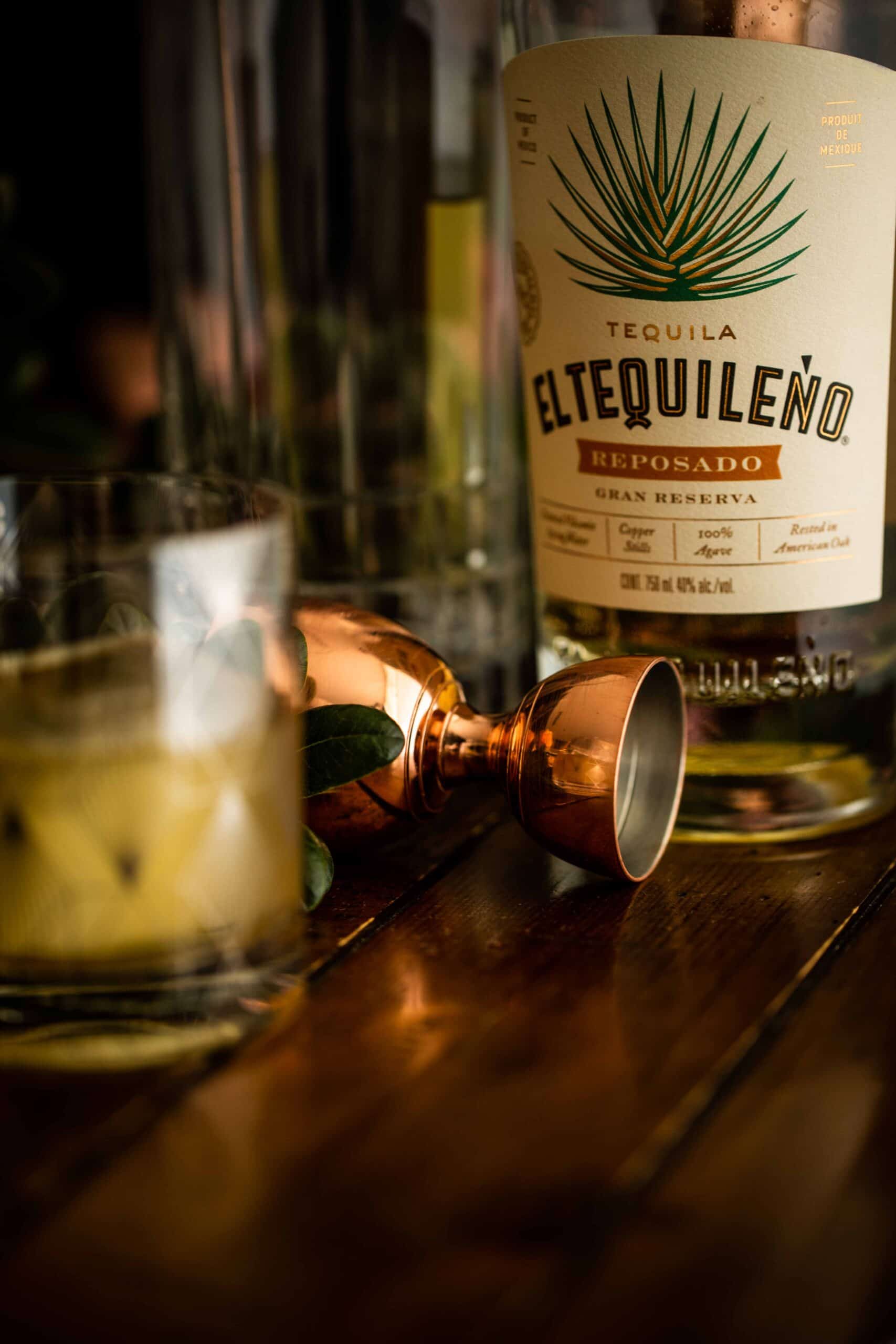 Choosing your Tequila for your Tequila Old Fashioned
When it comes to choosing your tequila for this cocktail, I'm not as sensitive to brands as I am to the particular style you should use. I am one who always loves using Blanco over everything, but a good, seductive Old Fashioned that's spirit forward should include some age. That's why I lean towards a Reposado or Anejo if you want to be fancy.
I'm definitely picky when it comes to my Tequila brands, that's why I decided to use the El Tequileno Gran Reserva Reposado here. But there are a ton of different brands I would support as well. If ever in doubt, I tend to rely on the reviews from Tequila Matchmaker. They're a great resource to have, especially when shopping around your local liquor store.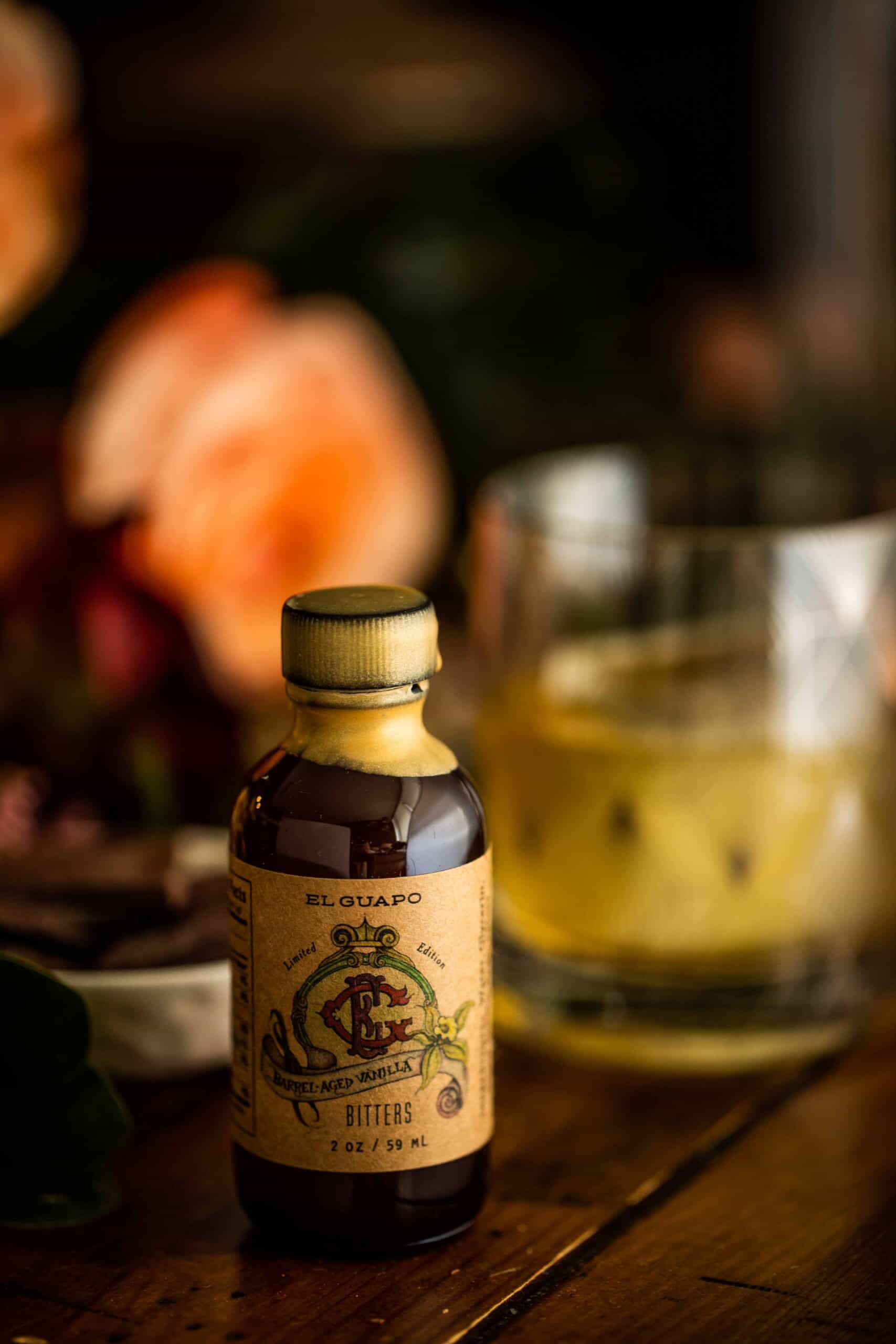 Building the Rest of your Old Fashioned
Chocolate and Tequila go hand in hand. Even if you're offering a Tequila Tasting with an assortment of chocolates. Do it. It's a thing. With that said, I knew it would lend well to this Tequila Old Fashioned when paired up with the right ingredients. So since chocolate is the profile, when choosing the bitters, you want something to compliment that. This is why I decided to use El Guapo's Limited Edition Barrel Aged Vanilla. It was an incredible combination, but note that you do have options when it comes to bitters.
For bitters, I like to keep things simple in my bar. And one of the best things about chocolate, it pairs with almost EVERYTHING! Think bright berries and tropical fruits, salt, spices and herbs (yes herbs!) and so much more. If I went a different direction, I may have incorporated the cardamom bitters I have, or maybe coffee, raisin, SO SO MUCH!
Now for me, an Old Fashioned can't be an Old Fashion without some form of citrus. So I used Orange Peel here while stirring up this cocktail for the ultimate balance, but I do have one slight addition that isn't the typical.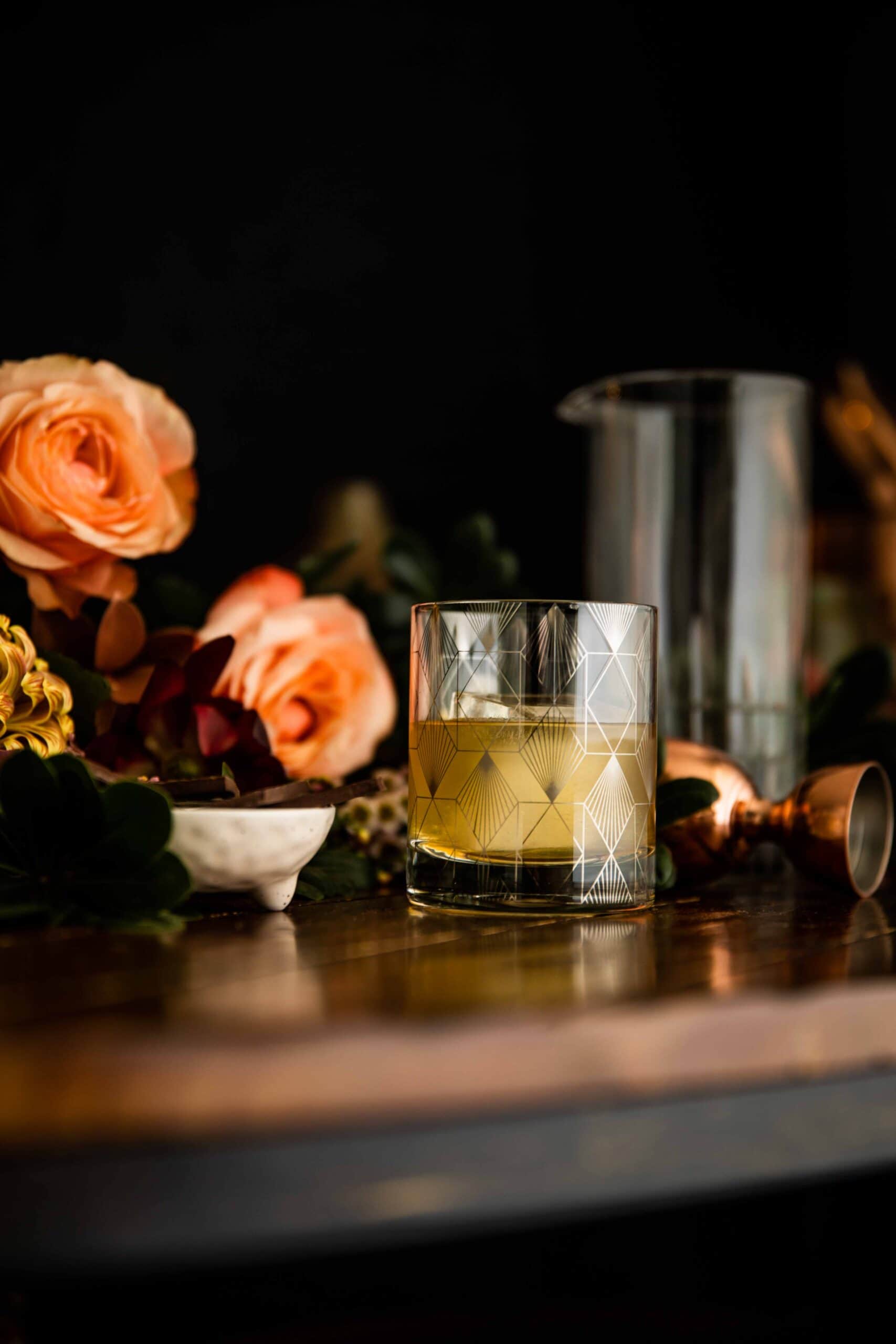 Why Rum?
I know it might sound strange that I'm incorporating Rum in an Old Fashioned, but the thing is, when using the right amount, it will completely round out the drink. Think about how we rinse a glass with Absinthe or Mezcal for that slight aromatic influence. You've seen it often here on Liquid Culture where I use Mezcal by simply rinsing the inside of the glass. It makes the biggest impact and that was my thought process here. With the tasting notes of chocolate, orange and vanilla, a delicious Overproof Rum was calling to me. So I went with the Lemonhart 151, which is an iconic bottle to carry on your bar. But there are other options!
I would have happily incorporated a Jamaican Rum for that added funk, something well aged from Barbados. Plus if you don't want to go the rum route, you can use a dash of whiskey, or mezcal. When stirring this up, share your favourite creation on here or the Liquid Culture Social Platforms! Now let's get to that Valentine's Day Tequila Old Fashioned.
Vanilla Chocolate Tequila Old Fashioned
All I want for Valentine's Day is this Vanilla Chocolate Tequila Old Fashioned!
– Difficulty: Intermediate
Ingredients
2

oz

El Tequileno Gran Reserva Reposado

2/3

oz

Brown Sugar Simple Syrup

1/3

oz

Chocolate Liqueur (preferably blanc)

Briottet used here

2

dashes

El Guapo Barrel Aged Vanilla Bitters

2

Orange Peels

1

barspoon

Lemonhart 151 Overproof Rum
Instructions
In a mixing glass, add in your ingredients. Fill it with ice 3/4 of the way and stir well. Approximately 30 seconds.

Strain over 1 large ice cube. No Garnish. Recommend a Chocolate Tasting instead.
Recipe Notes
The Brown Sugar Simple Syrup used here is a simple combination of 1 part Brown sugar with 1 part boiled water. Stir until the sugar dissolves and that's your simple syrup!
Want to find more Valentine's Day inspired Cocktails? Head over to this link HERE with our library of options this season!