Coming up with a Mother's Day cocktail was actually very easy. I thought of the traits that best represents my Mom and all the other wonderful Moms out there that I've had the pleasure of knowing and growing up with. So I knew it had to be something special here. Something that is elegant, refined and strong-willed, and what better way to showcase this than with a Negroni!
We all know how much I love Negroni's. No matter where I go, I can count on this classic recipe to save me from whatever situation, which is pretty much how I always feel towards my mom. She's that special, and I'm lucky to have had her inspiration and strength by my side. The joke is, I really don't think my mom will like this cocktail at all, but that's because alcohol really isn't a thing at our place. But just know that this recipe is alongside with the GREATS. This is for you, and for every mom that hustles and grinds so that we can have a better life. Cheers.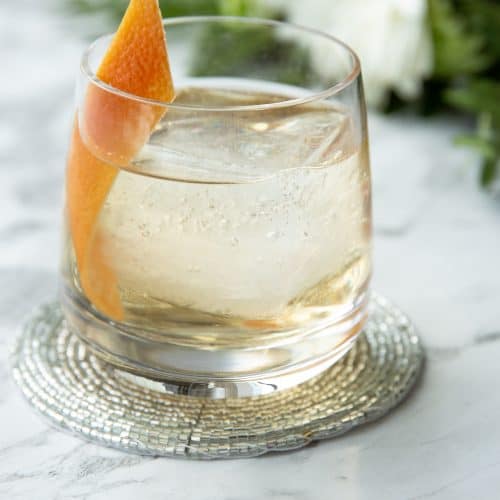 White Negroni
This Negroni is inspired by the strongest woman I know, and that is my Mom.
Difficulty: Intermediate
Ingredients
1.5

oz

Tanqueray 10 Gin

1

oz

Lillet Blanc

1/3

oz

St Germaine Liqueur

1

Grapefruit Peel
Instructions
In a mixing glass, pour gin, lillet and st germaine and top with ice

Stir until well chilled (approximately 20-30 seconds)

Strain over 1 large ice cube in a small rocks glass. Garnish with Grapefruit peel.