Vesper traditionalist (if they exist which they probably do) would likely shun me after reading that title, but I promise you that this Vesper Martini is worth every sip, especially with the intriguing replacement to the Gin. Today's riff switches out your London Style Dry Gin with a unique Rye coming out of High Rivers, Alberta. You may be thinking, hold on a second, did I read that right? YES, we have a whisky that is CLEAR as day, and YES it has touched a barrel, but how?
White Owl Whisky is a spirit coming out of Alberta, Canada. For distillers, there's a lot more flexibility in Canada when it comes to creating a Rye whisky (compared to our neighbours to the south). Because of this, we get innovative creations such as this. The team behind White Owl age the predominantly rye grain in charred oak barrel. In Canada, it needs to spend a minimum of 3 years in the barrel, and this distiller will fluctuate their aging between 3-10 years. With that said, how do they get it so clear? The spirit gets filtered through a charcoal bed that strips the colour from the whisky. This also tends to strip a bit of the rye flavour, which is why they have a high concentration of rye grain in their production.
---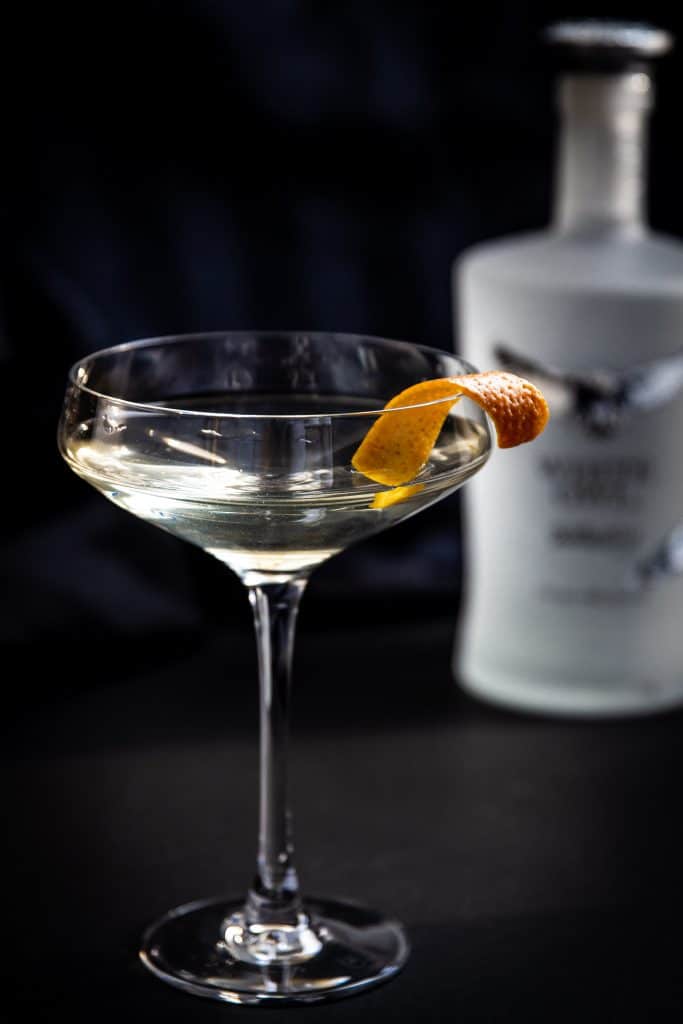 ---
This rye is surprising, delicious and I'll definitely be working with this product again. I read a ton of reviews on this product, but something I got on the nose was a lemongrass and strong green pepper vegetal notes. On the palate, that's where you get the barrel coming in, with touches of toffee, smoke, and a delicious spice on its finish. So as deceptive as this whisky is with its clear colour and grain, it led me to creating an "illusion" with a cocktail and that's where the Vesper martini plays in.
I brought out the Dillon's Vodka for this creation, because I knew the White Owl will compliment the grape base of Dillon's Vodka with the hints of lavender. Since everything else has been replaced, that's when I decided to switch out the Lillet Blanc with Cocchi Americano. If you know all these products, then you know full well how perfect this martini will come together. So let's get to the recipe then!
The Not-SO Vesper, Vesper
A deliciously inspired Vesper Martini that doesn't use an ounce of gin! Using White Owl Clear White Rye Whisky, with Dillon's Vodka and Cocchi Americano.
Difficulty: Intermediate
Ingredients
2

oz

White Owl Whisky

1/2

oz

Dillon's Vodka

1/2

oz

Cocchi Americano

1

peel

Orange Zest
Instructions
In a mixing jar, stir all ingredients until well chilled.

Strain into martini or coupe glass with orange zest.