This summer, I got a chance to work with SoCial Lite to make a few easy, delicious cocktails. Having wanted to share more easy, ACCESSIBLE recipes for my community, I decided to share what I did here, because it's fantastic. Want to know how this Berry Vodka Soda cocktail is made? Read on below!
It's rare that I work with Ready-to-Drink cocktails (RTD), and truth me told, I don't love a ton of them. I find them boring and bland (that's right, I'm talking about you White Claw). But here's the thing. There's definitely a place for them, and of all of the RTD cocktails I've had, SoCial Lite is actually great. Plus they're Canadian, low in Calorie, so what's not to love?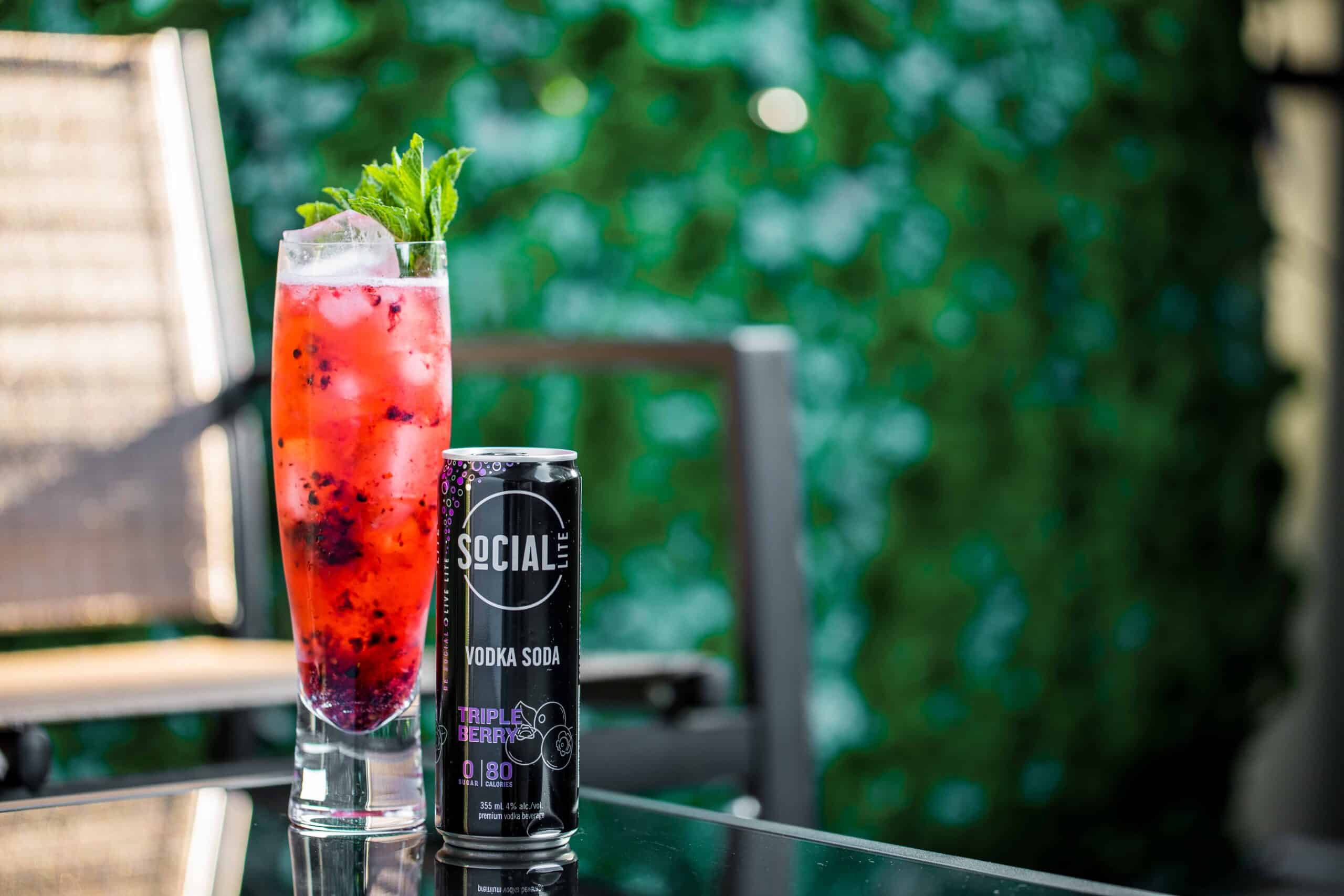 When it came to this cocktail creation, I didn't want to simply add more vodka to the mix. Instead, I use a bottle that I know a lot of you have around the house but you likely don't go through a ton of it. I love to lengthen a vodka cocktail with a dry or blanco vermouth. It still keeps things on the low ABV side, and adds a bit more complexity to the mix. Then, I simply shook up fresh berries, honey and citrus and BAM we've got ourselves a fun berry cocktail.
Choosing your Berries
This whole cocktail calls for flexibility. You can sub the berries with all sorts of fruits, including raspberry, blueberry or black currant. Even the citrus is flexible here. Now to make your life simple when mixing, you can add a few drops of boiled water to help dissolve and incorporate the honey in this cocktail much quicker. Other than that, this cocktail doesn't ask for much, but packs a whole lot of punch.
If you have any questions at all, or need some help for your weekend creation, do not hesitate to give me a shout via email! Until next time!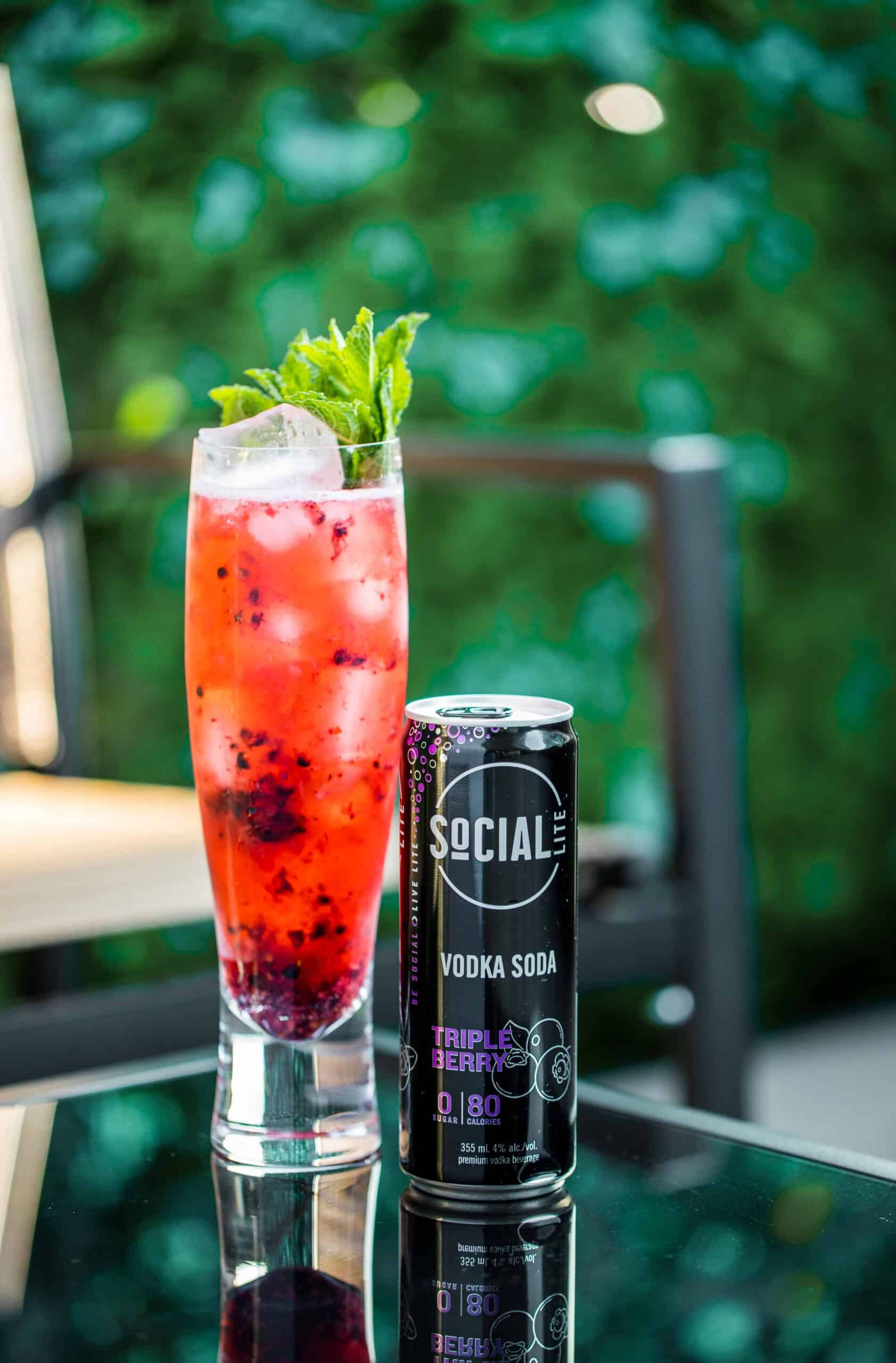 Berry Me with SoCial Lite
We're dressing up this Berry RTD Vodka Soda mix in this easy Summer Berry Cocktail recipe.
– Difficulty: Easy
Ingredients
1

oz

Dry Vermouth

2

Strawberries

2

Blackberry

1

tsp

Honey

1/3

oz

Lemon Juice

3

oz

SoCIAL Lite Triple Berry Vodka Soda

1

mint Sprig
Instructions
Grab a shaker and muddle your berries and Honey.

Add the dry vermouth, lemon juice and fill your shaker halfway with ice. Give this a good shake.

Dump all contents and top with extra ice until filled. Top with SoCIAL Lite Triple Berry Vodka Soda.