In honour of #DrinkYourGram and wanting to create a delicious cocktail to pair with an apple pie, I decided to bring out the bubbly and some local favourites for this imbibe. If you love a Spritz, or Pimms or anything bubbly, I'm positive you'll love this easy-going cocktail.
If you're new to the #DrinkYourGram concept, it was a way for me to connect with my audience on Instagram and have you vote for what YOU'D like to create at home. Since I started #DrinkYourGram in 2020, I've created some of my favourite cocktails PERIOD and I have all of you to thank. For this week, I decided to ask you what's your favourite Fall dessert and I'd create a cocktail to pair perfectly with it. Out of the 4 desserts, Apple Pie was the clear winner (it's my favourite too!). Now was the hard part trying to create a cocktail that would work!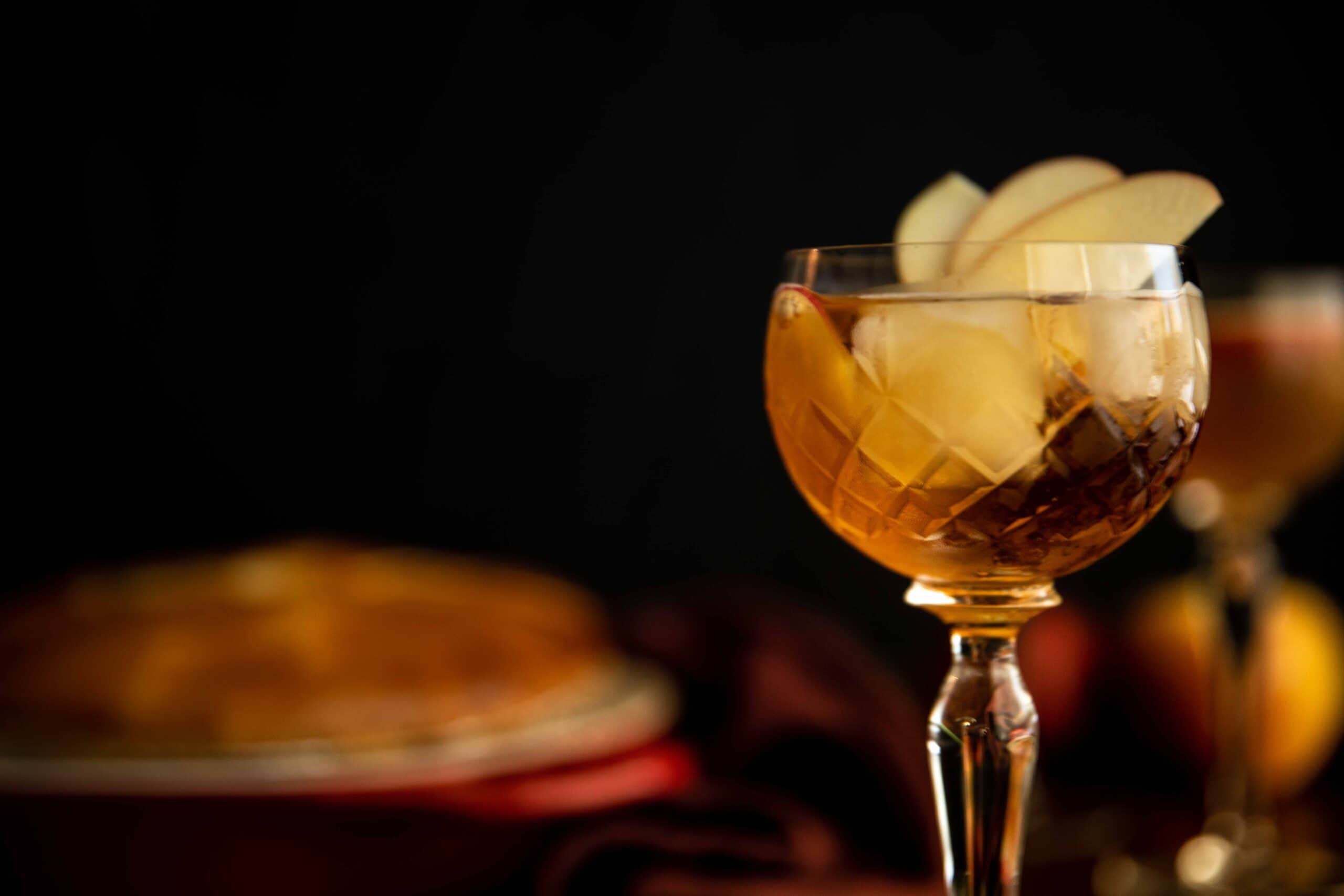 Why the Bubbles?
Pairing cocktails with food can get a bit tricky, but similar principals exists as if you would pair a wine. A bourbon/whiskey, spirit forward cocktail seems like an obvious choice, and I almost did just that. But seeing as Apple Pies tend to be heavy with sugar and butter, I wanted something acidic and bright to cut through that richness. I know we tend to have sparkling wine in the beginning of the meal, but why not end it off there instead?
I tend to always pick up the driest sparkling wine I can find. When I know the wine is too sweet, it's hard for me to control the balance of the cocktail, so I prefer working with the bottles with less. Another suggestion, if you're not a big sparkling wine drinker (much like myself), try to pick up half bottles if you know you're going to mix with cocktails. At least then, you won't feel guilty getting rid of a whole bottle once it goes flat. If bubbles is your jam, you won't have this problem, lol.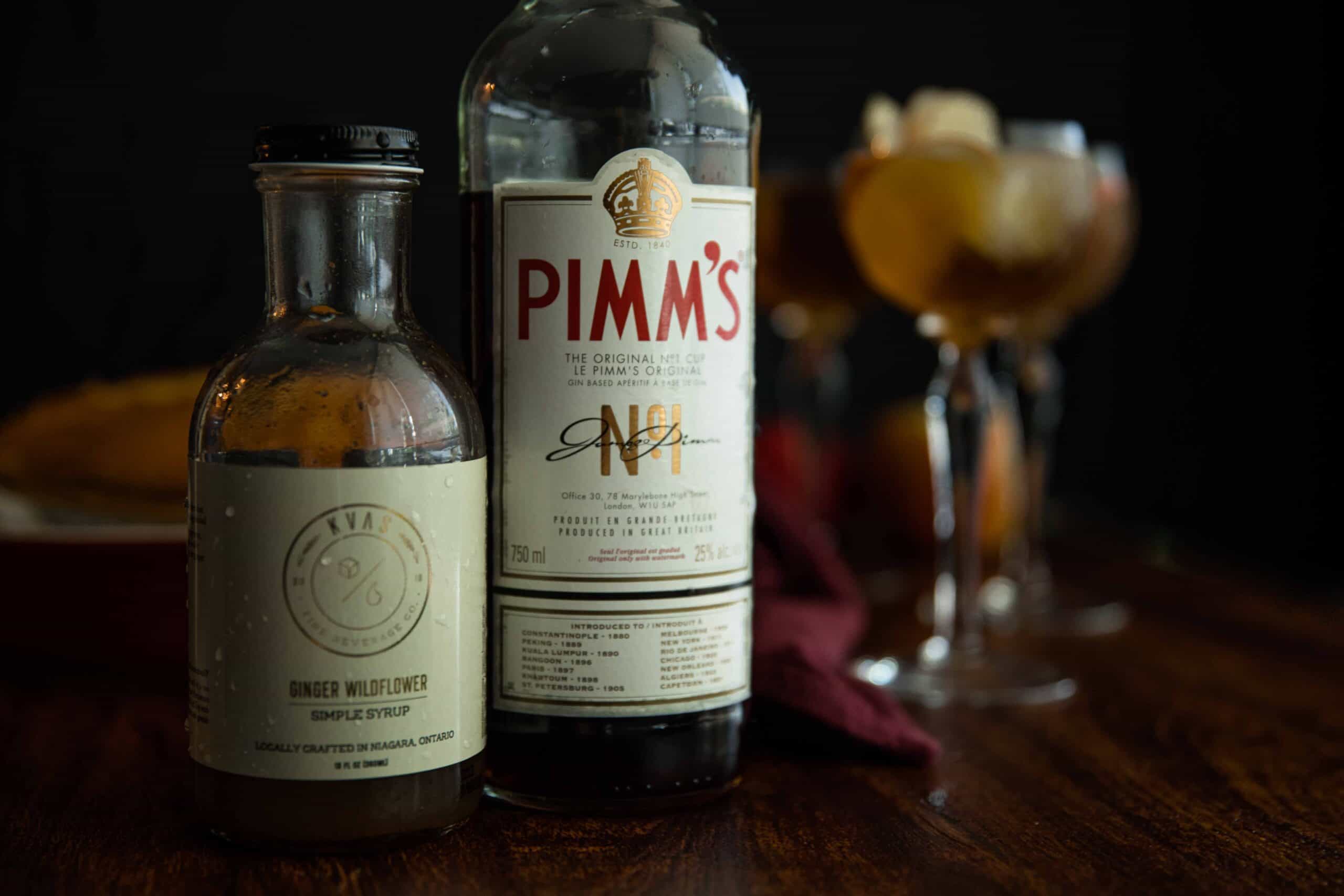 Why Pimms?
So I thought about creating something similar to the Aperitivo Spritz I created for the Cocchi brand. The structure of a spritz is simple, plus I like that this makes this a lower ABV cocktail (lower in alcohol). With my recent appreciation for more Pimms in my life, I thought why not use this! What also lead to this rational is the fact that I have some KVAS's Ginger Wildflower Syrup I wanted to finish, and knowing how well Ginger and Pimm's go together, I thought this would be the perfect compliment!
Don't have Pimms? Well that's a particularly hard flavour to replace, so I would venture out to other Aperitivo's or even Sloe Gin. Try to avoid Aperol as that will be much too sweet for the cocktail, and try to find ones with a slightly bitter attribute. Even adding a splash of Fernet or China China could do the trick!
Ginger Wildflower Syrup
Now you can shop online to grab their syrup on their website here, or you can check out cocktail emporium that pretty much ships everywhere to purchase! But in case you don't have access or time, you can make your own version. I would simply combine 2 parts Honey with 1 part water, grate a TON of fresh ginger and let this simmer for approximately 3 minutes, before straining. With your own syrup at home, you can be flexible too, adding some cinnamon and nutmeg spices to the mix!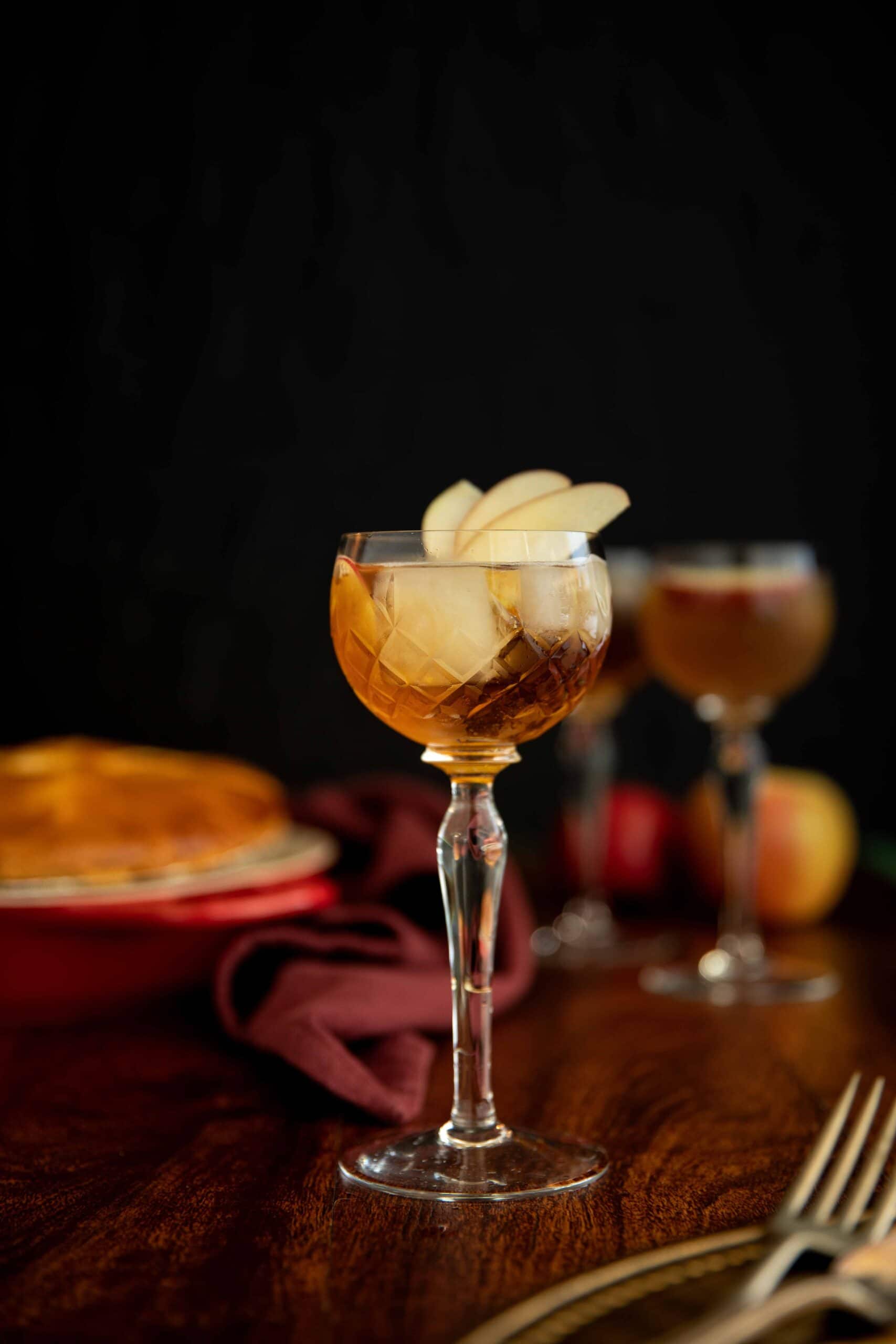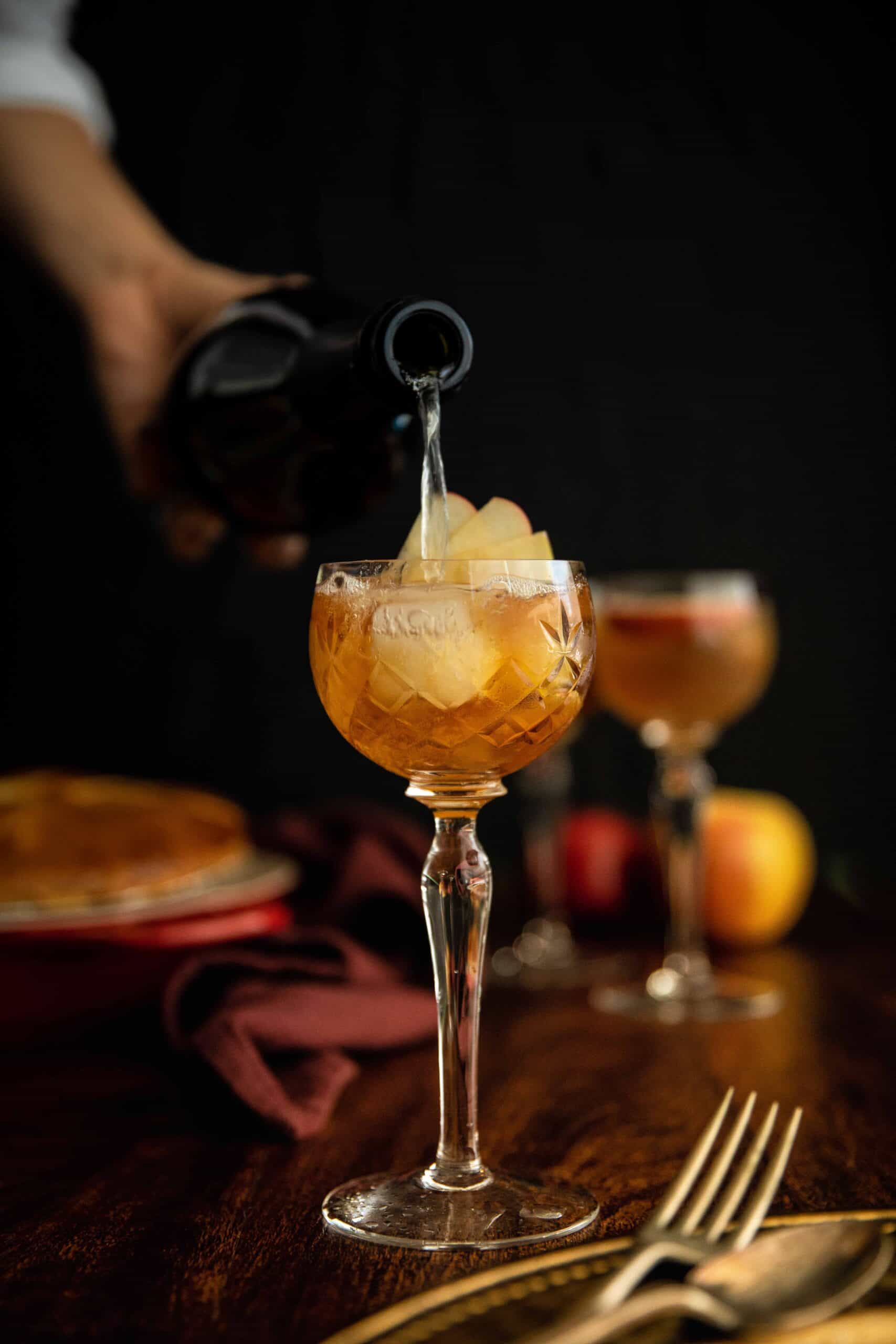 Pimms Ginger Spritz
An easy Ginger Spritz that would go perfectly with a slice of apple pie!
– Difficulty: Easy
Ingredients
1

oz

Pimms

1/3

oz

KVAS's Ginger Wildflower Syrup

2

oz

Sparkling Wine

DRY Prosecco recommended.

3

thin

Apple Slices
Instructions
Layer in ice and apple slices (or create an apple fan garnish).

Add in Pimms, KVAS's Ginger Syrup and top with Sparkling Wine.
Recipe Notes
The measures used here were for a very small "wine"-ish glass. I would definitely double or triple the portion depending on the volume. Always keep that in mind. Also, an orange zest in this goes a LONG way!