One of my favourite flavours when it comes to cocktails is that bitter, sweet elixir we call Campari. Obviously with my pregnancy and anyone wanting to drink less, it's hard to find a substitute. Until Today. I'm excited to share a new product that has hit the market that's developed here in Ontario called Novara. It satisfied all my Bitter Aperitivo cravings, especially when I paired it up with Fentiman's Orange Tonic. We've got one incredible Alcohol-Free Bitter Aperitivo cocktail that's booze-free and easy!
If you'd like to watch this cocktail built on camera, make sure to check out the link HERE as I build it on CTV's The Social.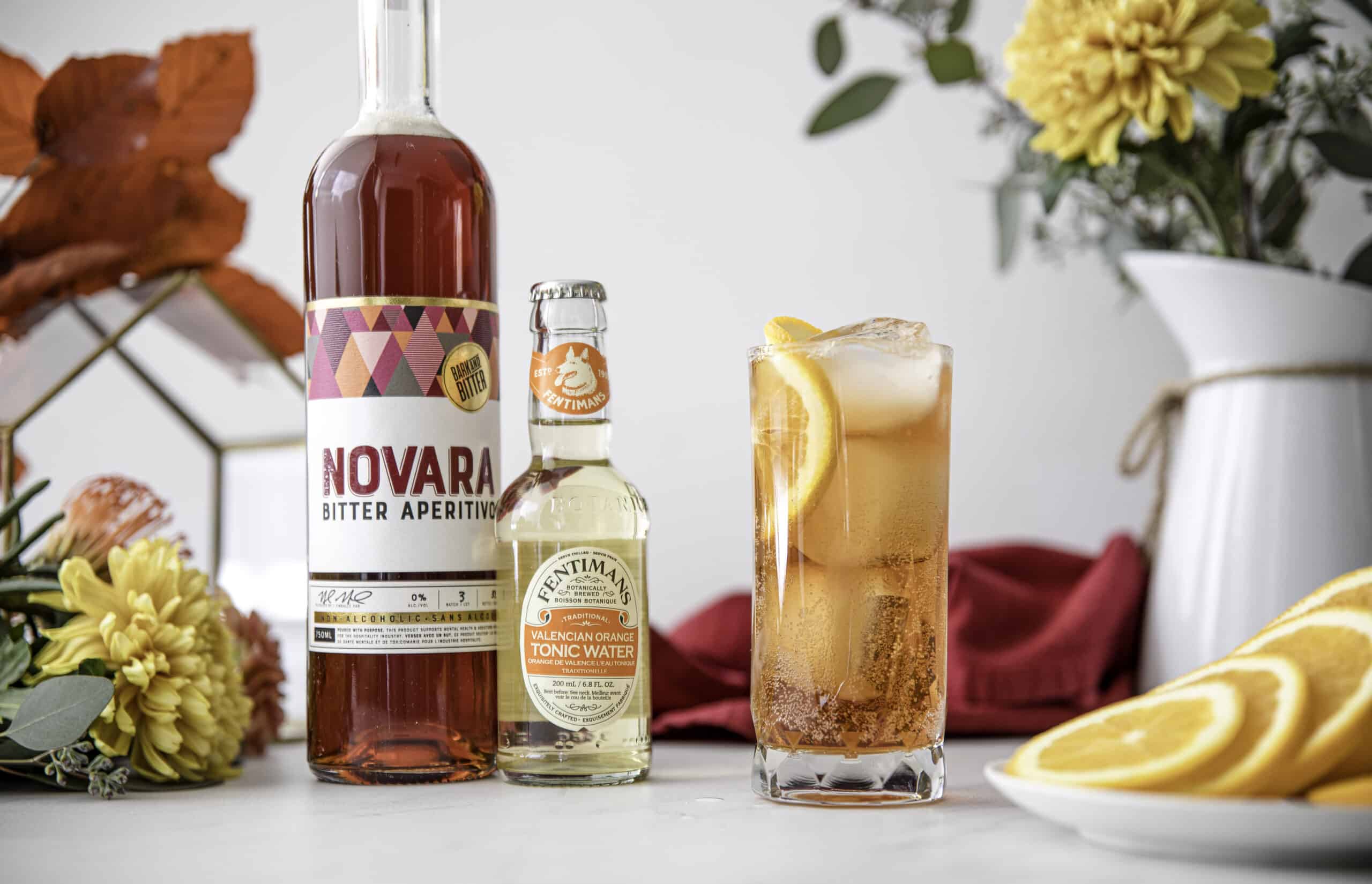 Working with Alcohol-Free Bitter Aperitivo
Anything that's going to replicate a similar experience like Campari for me is going to be a win. So much of the Alcohol-Free sector relies so much on sugary drinks and components that I really wanted to make sure I offered something different and unique. If you're a Brio, Negroni or Americano fan, you'll love working with this product. Now the key flavours that pair well in Campari, are pretty much your standard approach here. Think citrus such as Strawberries and Oranges, Teas, Vermouths and so much more.
If you want to find this bottle, you can visit their website or check out Cocktail Emporium that sells this and most of the bottles featured on this segment!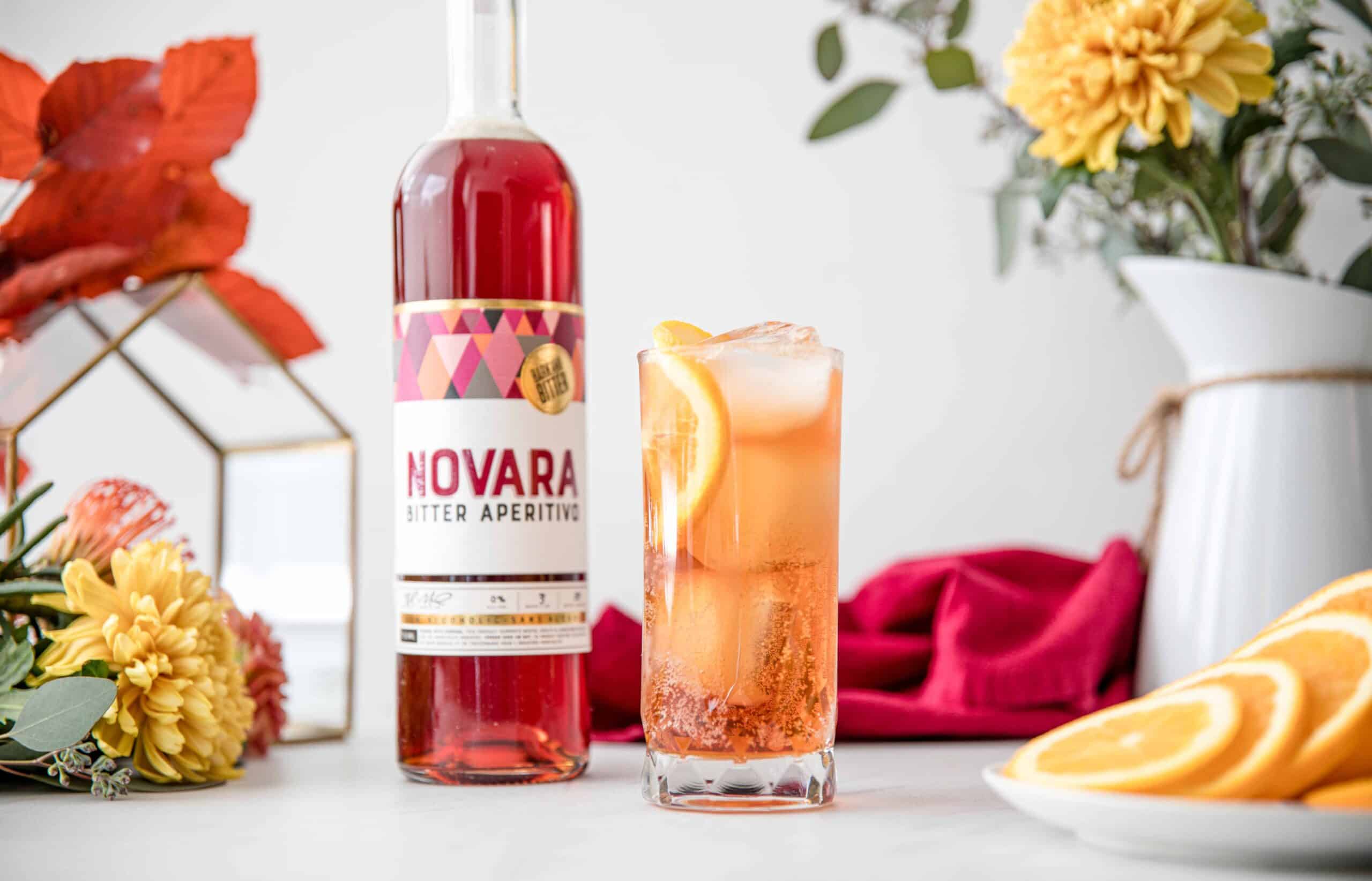 Why this Tonic Water is Essential in your life
I am fully one of those people who seek out some of the best tonics to go with my Gin. No matter what, I know that small luxury is worth every penny, and I was so excited to feature one of my absolute favourite flavours!
This is from my friends at Fentiman's who has a library of different tonic flavours, but this is hands down my favourite. The Valencian Orange just hits different and you don't have an overly sweet product which is a must for me. You get a ton of herbs from the lemon thyme infused with that perfect balance of quinine. It's a must for your home-bar and it's what makes this cocktail so easy to build because the products speak for themselves.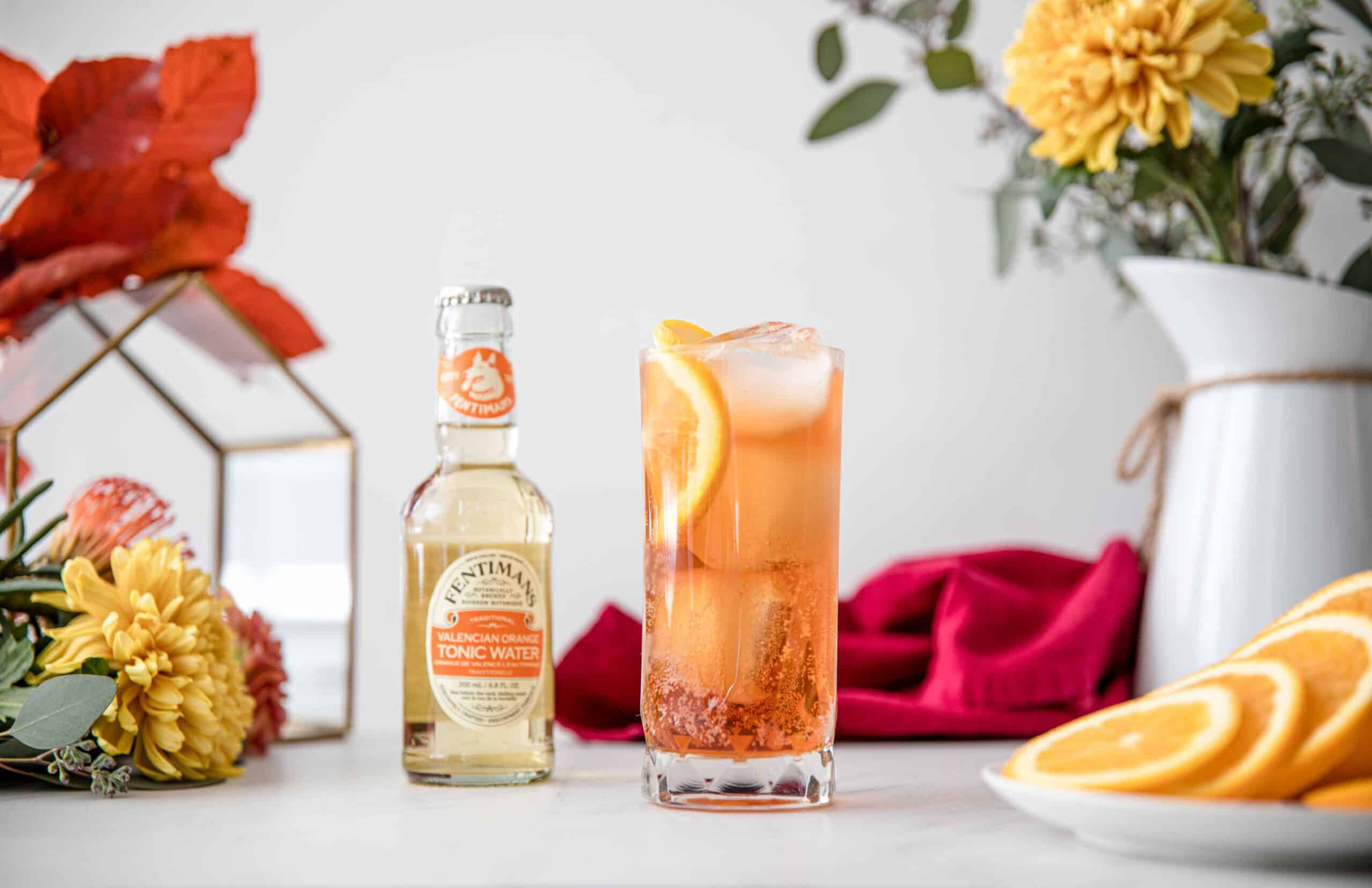 Bite Me
A Bitter Aperitivo stirred simply with an Orange Tonic….
Difficulty: Easy
Ingredients
2

oz

Bark and Bitter Novara

3

oz

Fentiman's Orange Tonic Water

Orange Wheel for Garnish
Instructions
In a Collins glass, fill with ice and add your Novara, top with Tonic Water and garnish with orange wheel. Stir before enjoying.
Want to find more Alcohol-Free or Low in Alcohol beverages to enjoy? You're in luck, because Liquid Culture is full of inspiration for you HERE!