We've got a special Drink Segment with the ladies on CTV's The Social, where we're building more sophisticated Alcohol-Free Cocktails! We will be exploring some of the new products available in the market, because believe me, there's a ton. If you're here, you're probably wondering how to make that delicious Smoked Agave and Vermouth Pear Cocktail I made. PLUS, figure out where you can find the products. Well this Alcohol-Free Agave Cocktail is just what you need this season and the recipe is coming up!
If you'd like to watch this cocktail stirred up on camera, make sure to check out the link HERE as we build it on CTV's The Social.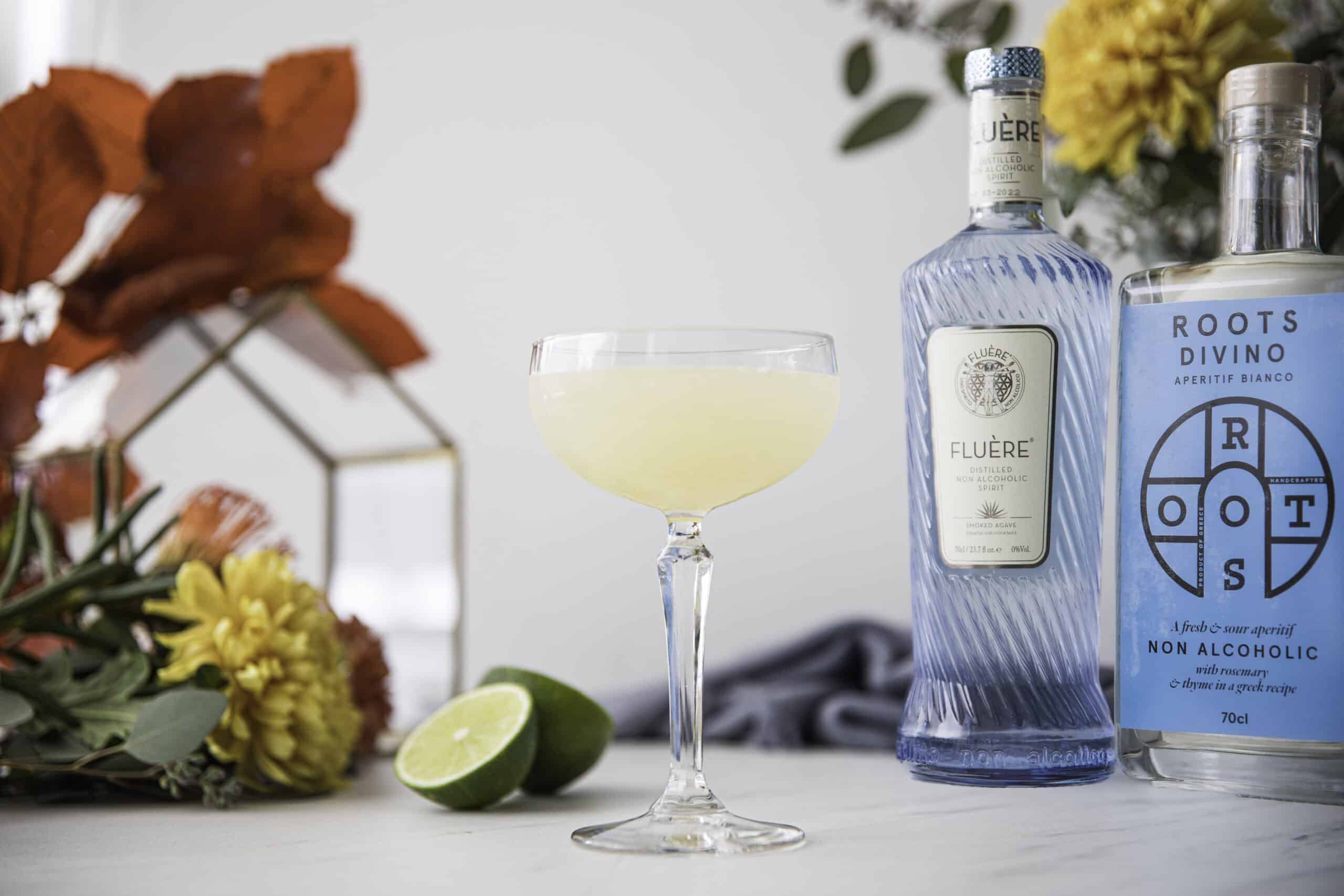 Testing out the Alcohol-Free Selections
So when it comes to the products that try to replicate the alcoholic sector, I find hard spirits to be the toughest. Alcohol plays a major role in mouthfeel, body and holding on to the flavour, so without it, it can get tricky. My biggest thing is not to treat these products as if you want to sip them neat, instead shaking them up in their traditional cocktails. I think that's what most brands have in mind for consumers. However, I'll still see the comments of people complaining that it's too far off. Remember the intentions. You want to make drinks. It's not your nicotine patch replacement.
If you want to find many of the products used on this segment and this recipe, check out Cocktail Emporium. Here you can find the Fluere Smoked Agave and Roots Divino, and so much more!
Building your Alcohol-Free Agave Cocktail
The Fluere Smoked Agave is a great example of a Smoked Agave product when shaken up in a cocktail. I had my first pregnancy margarita with this product and loved it. But note, this is just the beginning! I wouldn't be surprised if more pop up in the market, especially with people's love for Tequila. I combined this, with some Non-Alcoholic Vermouth to shake up a simple Pear Cocktail that you'll absolutely love!
Using the Roots Divino was a great way at lengthen this cocktail. It's one of my favourite Alcohol-Free products on my bar now, so this needs to be added to your home bar if you're diving into this realm. It's fantastic on it's own, plus you can use it to make lower in alcohol drinks to your current library. The rest of the cocktail was simple to make because we've got a nice balance of Pear, Citrus and Sugar. All key components to a sophisticated beverage at home.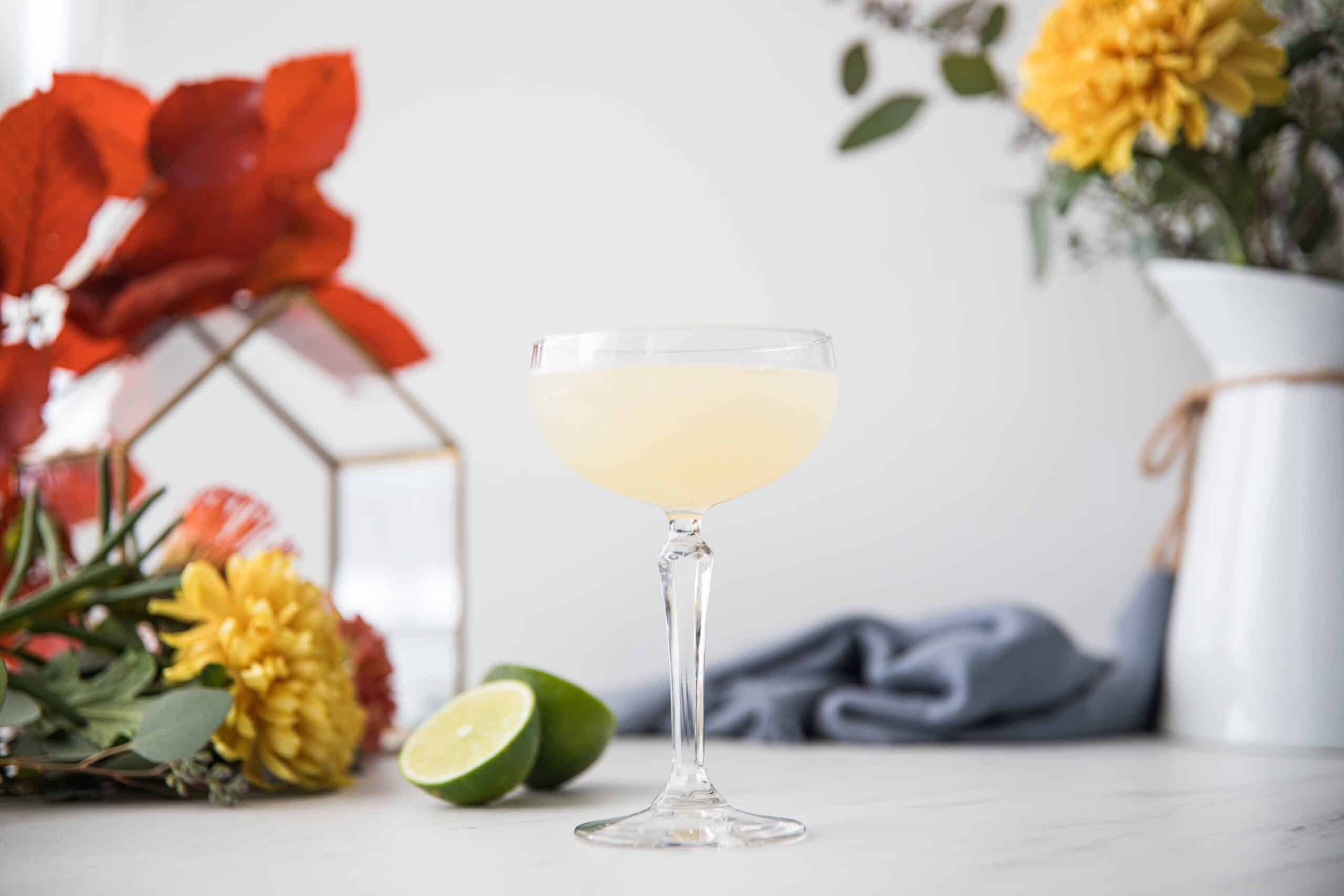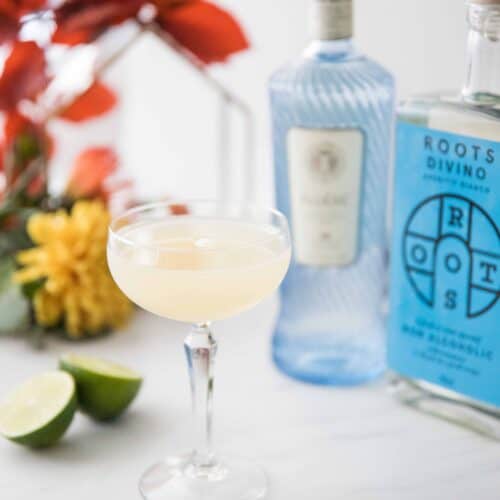 Pear me a Break
A delicious Alcohol-Free Pear Cocktail that uses Smoked Agave and a Non Alcoholic Bianco Vermouth. As seen on CTV's The Social.
– Difficulty: Intermediate
Ingredients
1.5

oz

Fluere Smoked Agave

1

oz

Roots Divino Non Alcoholic White Vermouth

½

oz

Simple Syrup

½

oz

Lime Juice

¾

oz

Pear Nectar
Instructions
Grab a shaker, fill with all your ingredients then fill with ice. Give this a good shake and strain into a coupe glass.

To make the simple syrup, combine 1 part granulated sugar with 1 part water. Can easily be used in your iced tea or as a sweetener to your coffee if you have leftovers!
If you'd like to see my other drink segments with the CTV's The Social, check them out here!