Today I'm featuring one of the four cocktails created on my live segment with CTV's The Social. See how you can use your homemade jam for a delicious cocktail at home!
So I know when you're looking up cocktail recipes, 9/10 there's always a simple syrup or some type of syrup involved. It means additional prep, which isn't always ideal when you need that cocktail in a hurry. What a lot of people don't know is that they can use their jam as a substitute! This is one of the easiest "cocktail hacks" that can transform your cocktail with no effort.
I decided to make a delicious Blueberry Gin Sour with one of my favourite local gins, Collective Arts. You may be familiar with Collective Arts Brewery, and they just recently started distilling! I'm in love with their Gin, and this classic London style makes it an easy base for a ton of different cocktails. Also, I love this cocktail for its versatility. You can easily swap out the Blueberry Jam for whatever you have in the fridge. Just make sure to be mindful of the sweetness levels and the consistency of the jam. A hard, vigorous shake goes a long way, and for the extra levels of refinement, you can easily pour it through a fine mesh strainer.
---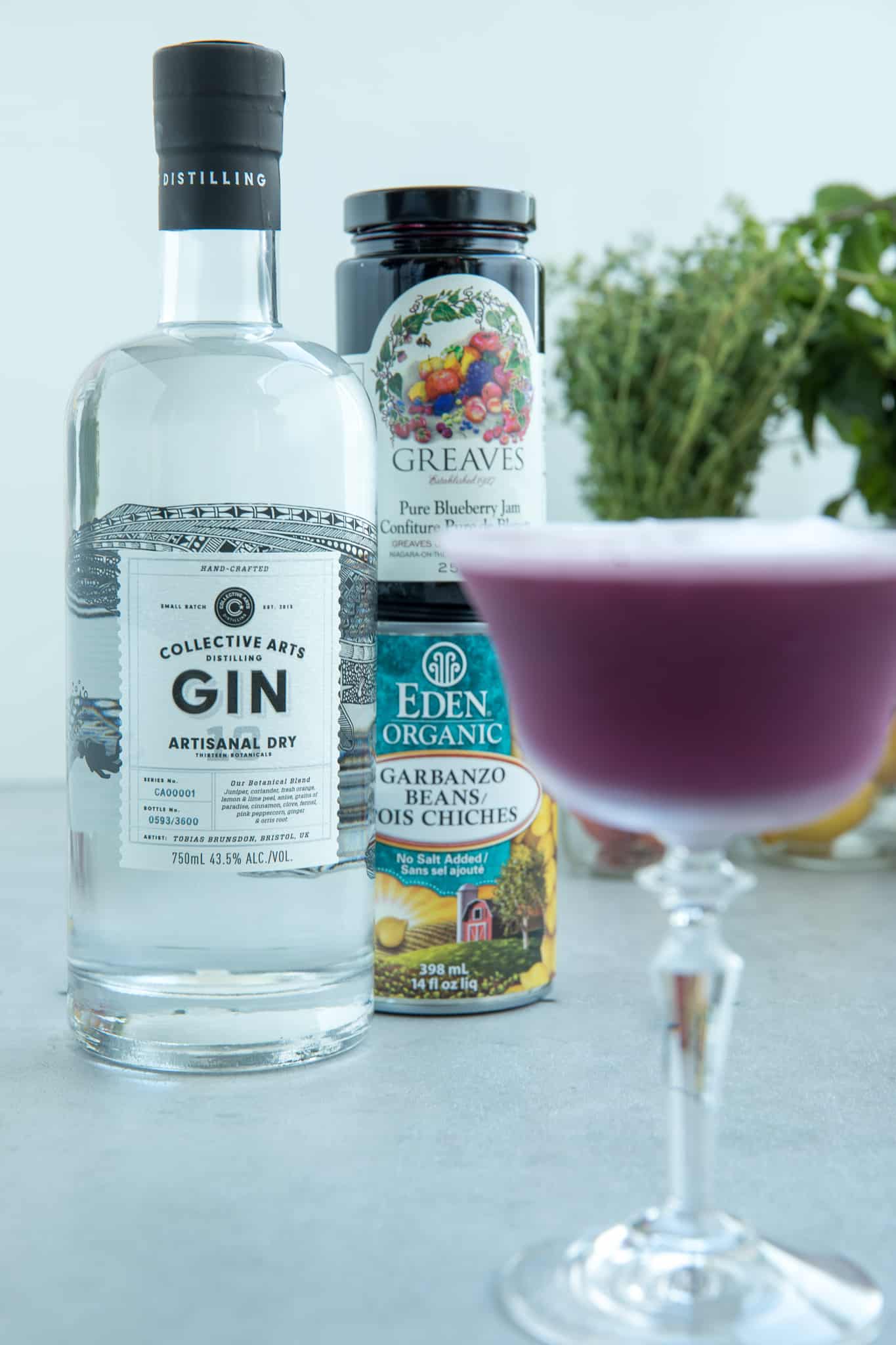 ---
The other additional aspect to this cocktail that I absolutely love is the Aquafaba. Never heard of it? Don't worry, you don't see it too often but it is the perfect substitute for egg whites if you're VEGAN! Aquafaba is simply the juice in the chickpea can, so instead of discarding it, you can use it in your cocktail! I know it sounds funny, but avoid the cans with salt and you're good to go.
If you'd like to see how I whipped this cocktail together, check out the link attached to my segment with CTV's The Social!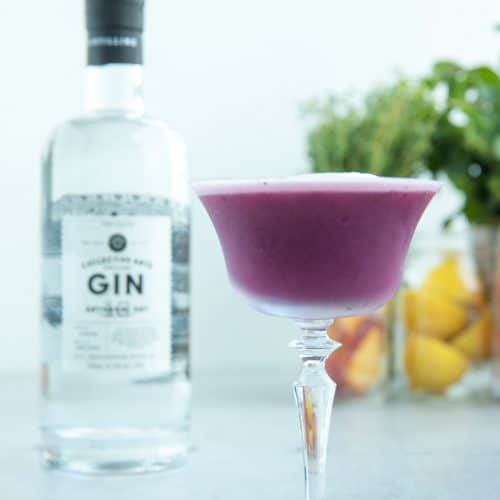 Blueberry Jam Sour
Enjoy a delicious Blueberry Gin Sour with the substitution of Simple Syrup with your homemade Jams!
– Difficulty: Intermediate
Ingredients
1.5

oz

Collective Arts Gin

1

large spoonful of Blueberry Jam

½

oz

Freshly Squeezed Lemon Juice

¾

oz

Cranberry Juice

1

oz

Aquafaba
Instructions
Grab a cocktail shaker, and fill it with all your ingredients. Add ice and give this a very VIGOROUS shake. You want to break down the Jam as much as possible, and create a ton of foam.

Garnish with Blueberries
Recipe Notes
If you're hesitant on the aquafaba, you can easily substitute it for egg whites. The aquafaba just makes this cocktail a great options for Vegans!