My love for Rum CONTINUES here on Liquid Culture and if you've been following this platform for some time, you know my love for Goslings Rum. I've got some special cocktails lined up with their #DareToBeHappy Campaign that celebrates the small, special moments at home. This particular cocktails comes after a hard day of wearing a bra for the whole day. Any bra day requires something Spirit Forward, delicious and preferably rum. This Bras Out, Rums Out cocktail is another GEM created with Gosling's Black Seal Rum that I can't wait to share.
#DareToBeHappy Campaign with Goslings
Goslings Rum is really pushing a genuine message to connect with its community in an honest way. Through their happiness ambassadors, contests and amazing rum, they're trying to spread some cheer through these trying times. I partnered up with them to celebrate those small victories we've had during COVID, because even the small moments should be celebrated. I'm reflecting on those moments and the cocktails I would want to sip for the occasion. I am OBSESSED with my first one, and I'm getting honest on the platform and I hope you share in my love for these small victories.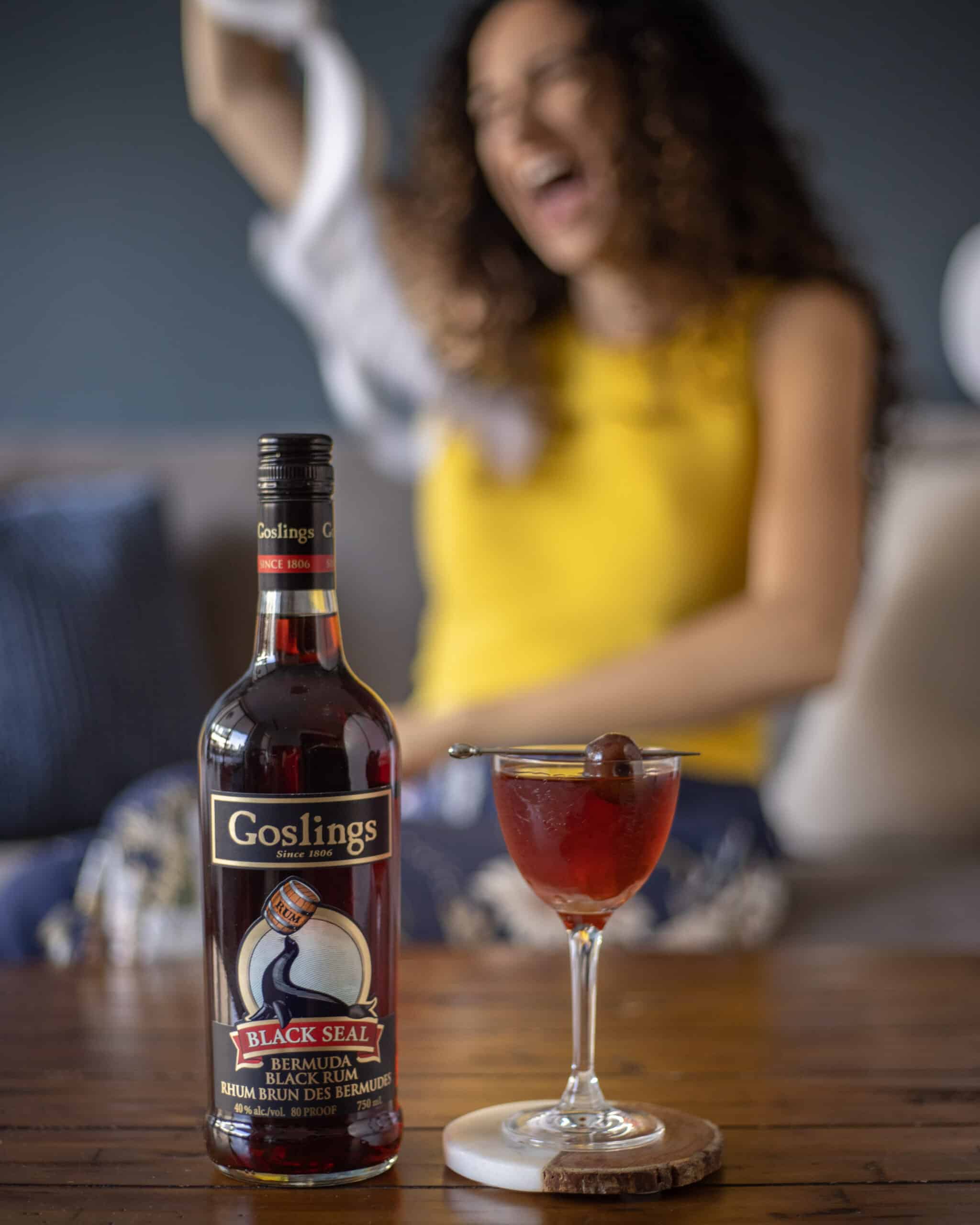 Bras Out, Rums Out
So ANY DAY that calls for me to put on makeup, real clothing (full gear, not half zoom gear) and a BRA, is one serious day. Oh, and I'm not talking bralette or comfortable sports bra. I mean the ones with the clasp, meant to support and most of the time kill. Can you tell I don't like bras? LOL.
With a day that demands so much, I'm going to need something that's sip worthy, spirit forward and ready to get me checked out. With Gosling's Black Seal Rum as the star, I've stirred this with the iconic Lemonhart 151 Rum, Cherry Herring, Manzanilla Sherry and Peychaud Bitters! Before we dive into the recipe, I'll break down each component.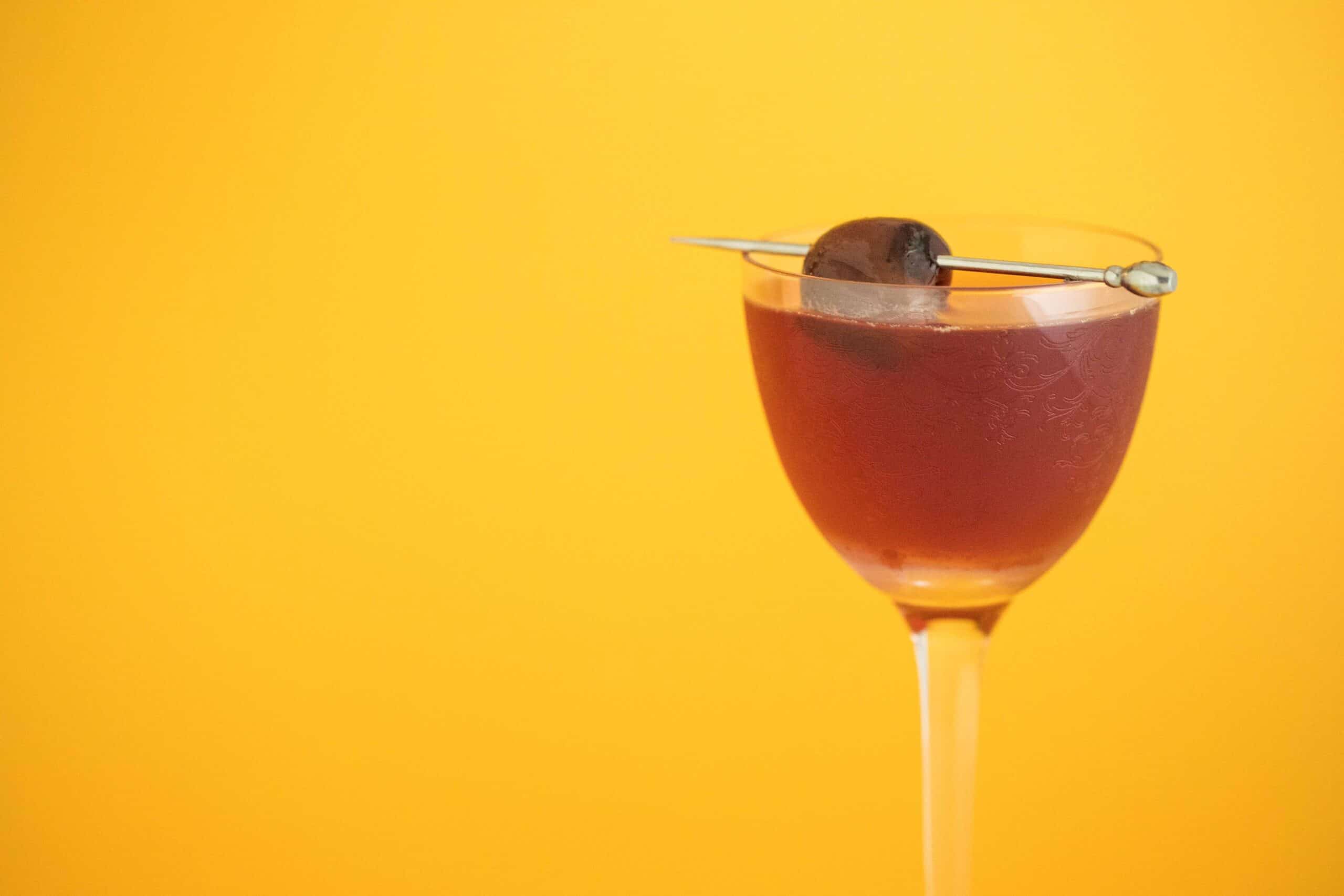 The Musts, What you can Adjust and more…
We have two ingredients here that pretty much are VERY hard to replace. Obviously with Gosling's Black Seal being as iconic as it is, this is a hard MUST. In addition, Lemonhart's 151 Rum is another hard item to replace with its unique spices and overproof nature. I know for Ontario, Lemonhart's 151 can be hard to come by. But thankfully you can ship from Alberta if you really want to get on this (which you do). If you're a rum cocktail fan, or just a fan of rum, this won't be something you regret purchasing!
Next, we have the Cherry Herring. Now funny enough, I ran out of Cherry Herring. So I used Luxardo's Cherry Liqueur instead. Don't have either or? If you have a jar of cocktail cherries, I would use the juice from that for the mix. Reminder, I do NOT approve of the neon red cherries you find at the common grocery store. If you want to do this cocktail right (and your home bar), you have to get something premium. I love KVAS's Black Pepper Whisky Cherries, and seeing as I love to support this local family, you should too! Luxardo Cherries can obviously work, I just find them a tad too sweet, so I would add a touch less than the measures shared below.
Let's talk Sherry! So this is something that you can be flexible with the brands. I used a Manzanilla Sherry because that's just want I had opened. PLUS, I did want something a bit more bright than what I would typically gravitate towards to which would be an Amontillado Sherry. Don't want to use Sherry? You can go for a nice hearty Vermouth, which I would aim for something Spanish or Italian, just ensure it isn't too sweet. Cocchi di Torino would work great, Guerra Red Vermouth, etc. You want something with body and more bitter notes, and preferably not as sweet.
Maybe I should have put peychaud's up with the must have's, because their flavour is iconic. It's also typically available if you can find Angostura Bitters. Check out Cocktail Emporium if you want to shop bitters and much, much more when it comes to jazzing up your home bar.
And that's it! I'm sure you're getting thirsty, so let's get to this Bras Out, Rums Out cocktail!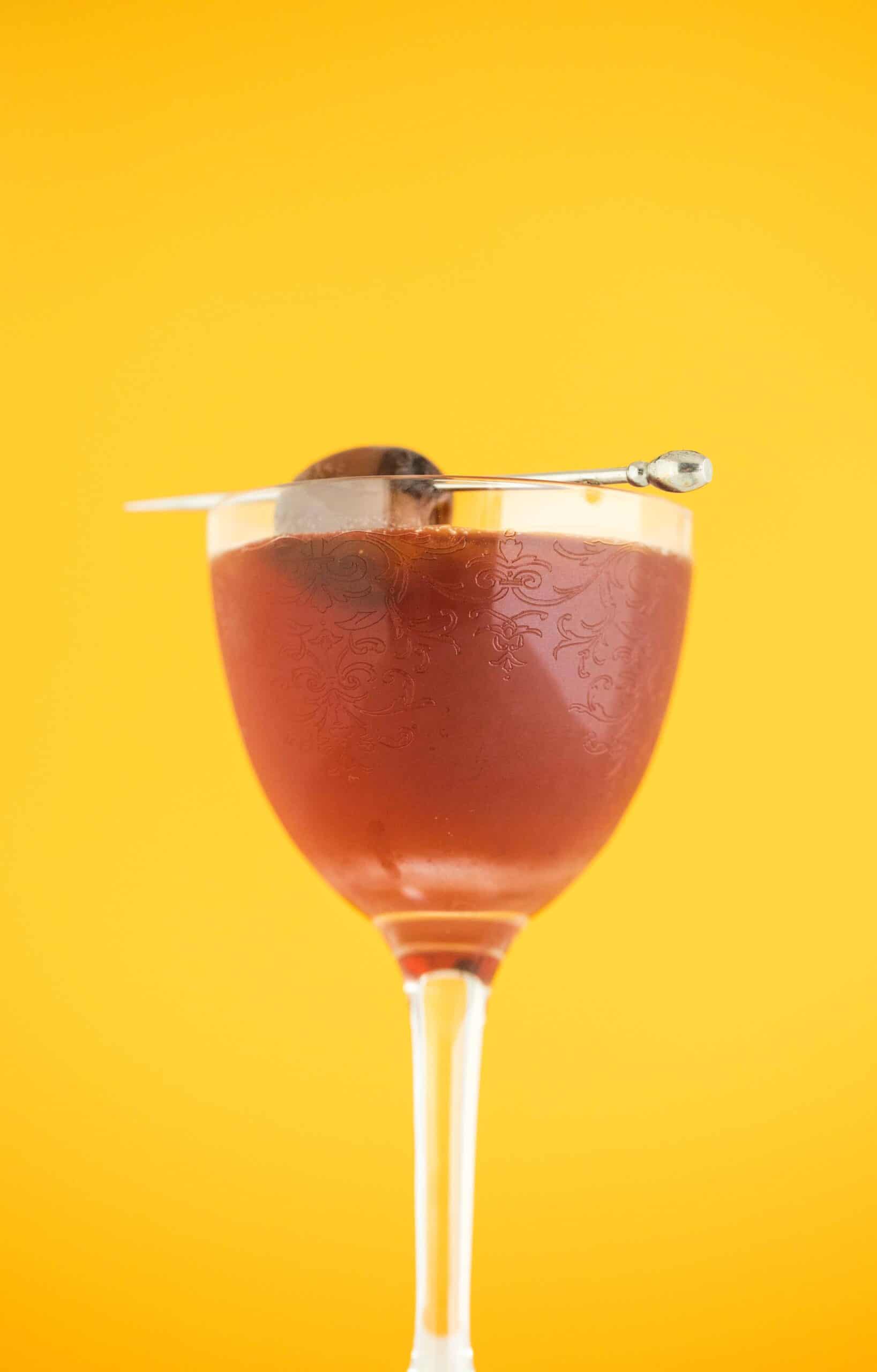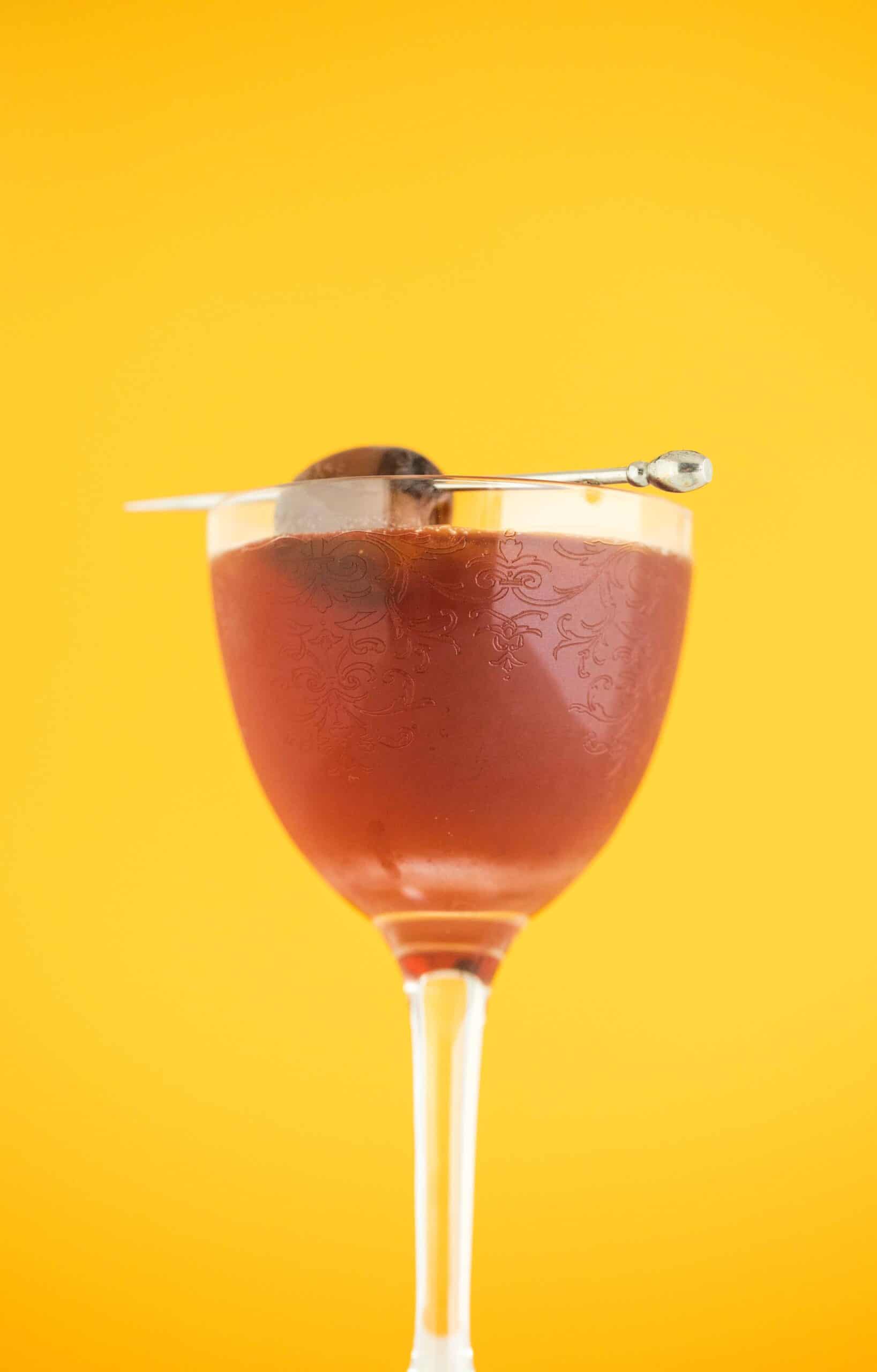 Cherry Seal
Aligning with the #DareToBeHappy Campaign with Goslings Rum, I share this Spirit Forward cocktail I'm sure you'll love!
– Difficulty: Intermediate
Ingredients
1.5

oz

Gosling Black Seal Rum

0.5

oz

Lemonhart 151 Rum

0.5

oz

Cherry Herring

0.5

oz

Manzanilla Sherry

La Guita used here

1

dash

Peychaud Bitters

1

Premium Cherry for Garnish
Instructions
In a mixing glass, add ice and all your ingredients (except garnish).

Give this a good stir (approximately 35 seconds) and strain into your coupe or nick and nora glass
Want to find more Gosling Inspired recipes? I have a ton! Just check it out here!