You're going to start seeing a lot more Spirit Free beverages on the Liquid Culture website and for good reason! Life is all about balance, and I'm not here to judge whether you choose to drink or not (or just want to drink less). But know that you have options and they can be sophisticated and delicious! This time around I use my favourite Verjus from Featherstone with President's Choice Yuzu Lemonade in this refreshing Yuzu Pink Lemonade Spritz. Look for all the details below!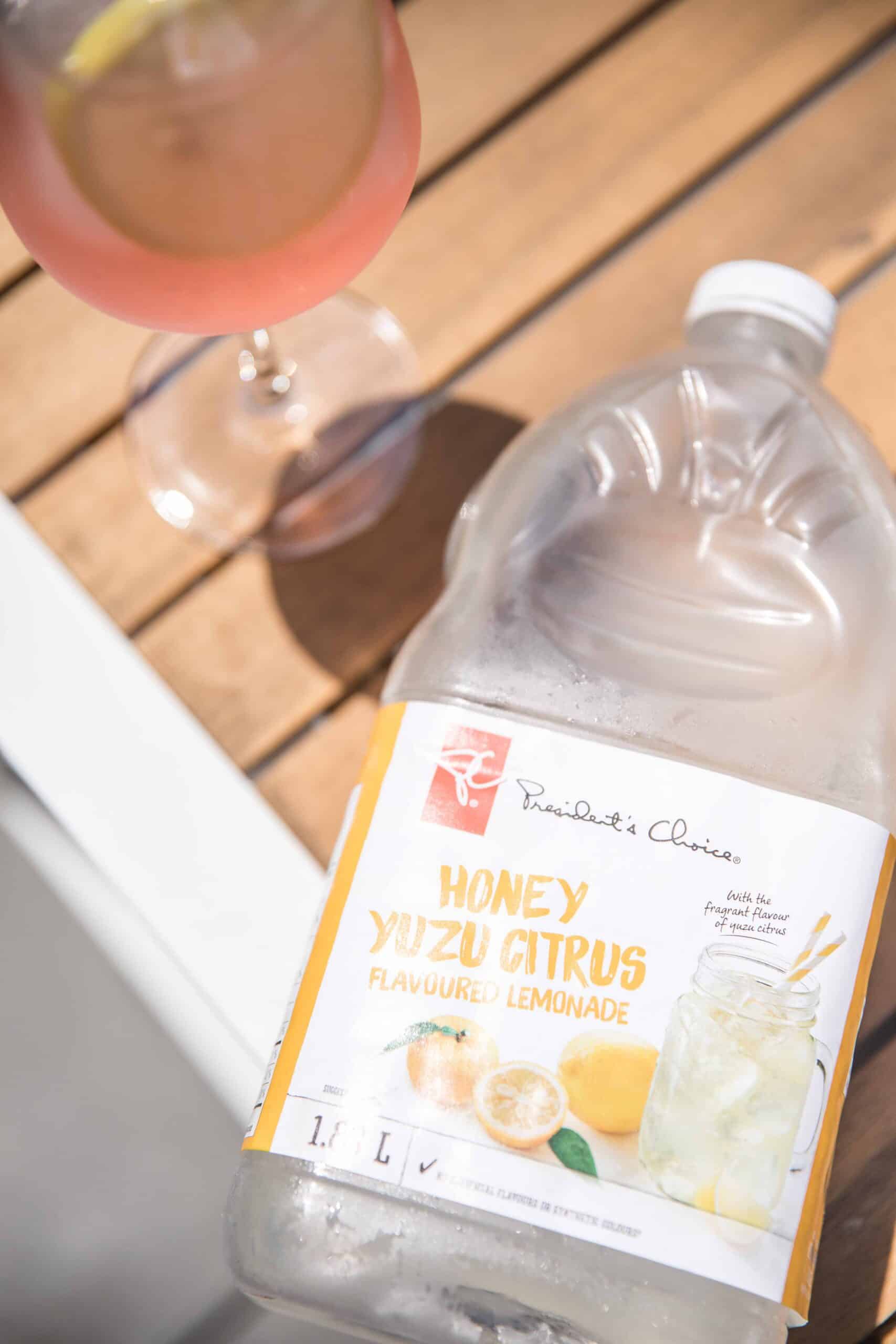 Building your Yuzu Pink Lemonade
Typically I have a star ingredient that I build a cocktail around. With a recent trip to the grocery store, I became obsessed with President's Choice new Honey Yuzu Lemonade. I knew I would create a cocktail at some point with this, but I had no idea it would be so quickly.
Over the weekend, I had wanted to put together an easy, refreshing Spritz that was alcohol free while I prepped for Dinner. So I grabbed my trusty Featherstone Verjus (psst never heard of verjus? It's your grape juice before it turns into wine and it's alcohol free!). That with a mix of the Honey Yuzu Lemonade and Fever-Tree's new Pink Grapefruit flavour, we have a real gem!
Now if you don't have access to this new Yuzu Lemonade flavour, that's okay! You can easily use a lemonade you have at home, or create one yourself.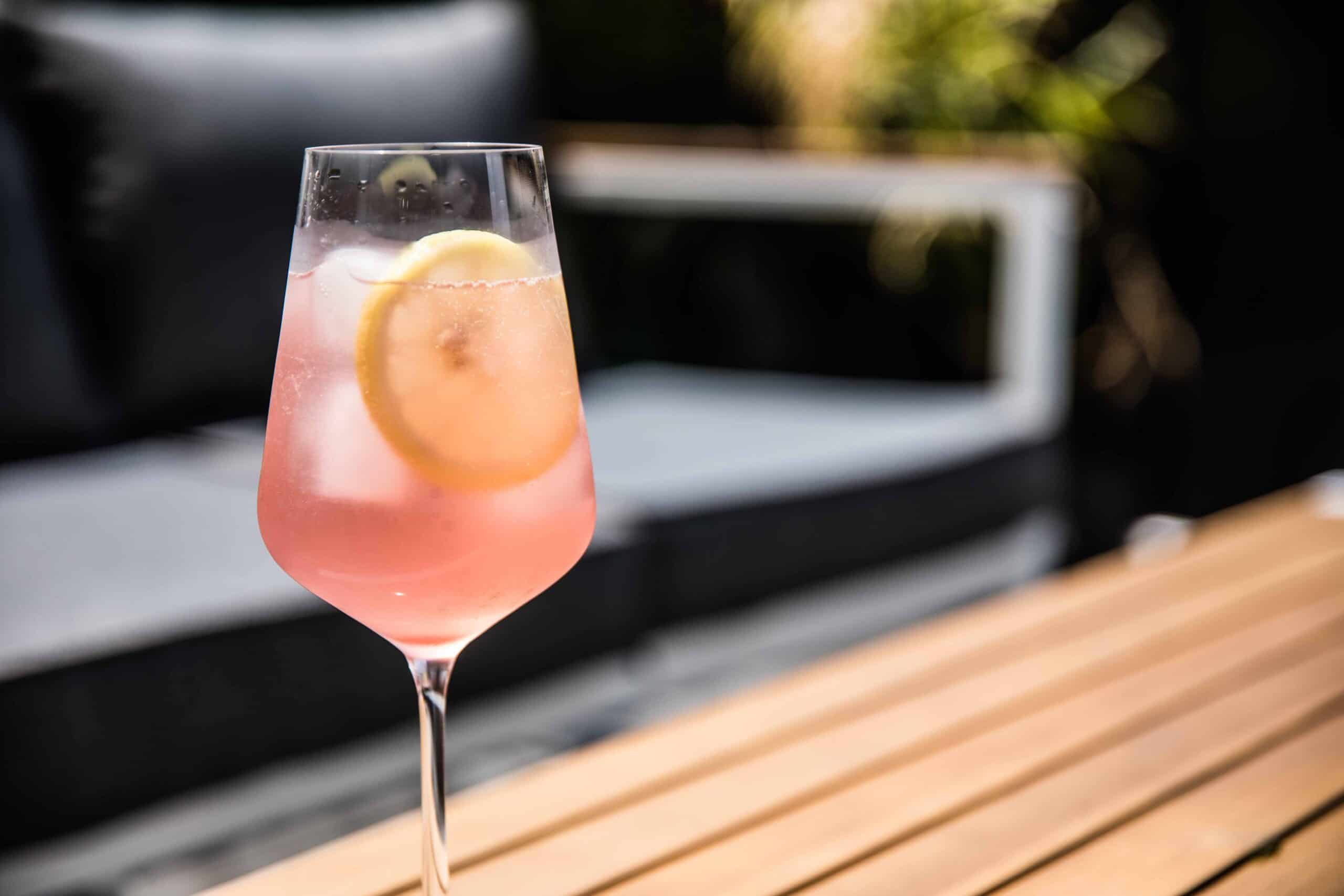 Want to make this alcoholic?
Again, there is no judgement here on that front. I've built a whole career around alcohol, so who am I to say what you can or can not drink. For that, I would substitute the Verjus with a Sparkling Rose Wine, or a nice dry Sparkling Wine if you'd prefer, while still adding in the Fever-Tree Pink Grapefruit. Depending on the sparkling, you may want to add some sugar to sweeten things up. Add a dash of Simple Syrup (1 part granulated sugar with 1 part water) and you're good to go. Again, MAKE THIS PERFECT FOR YOU! I love a ton of citrus, so I love that zing, but you're allowed to build whatever you want here.
Don't have access to Fever-Tree's new Pink Grapefruit flavour? Well, you have a ton of other great options on that front too. For one, I adore Pink Ting which is based out of Jamaica. You also have Fentiman's which is a Canadian brand of soda, and they've just released their own Pink Grapefruit as well.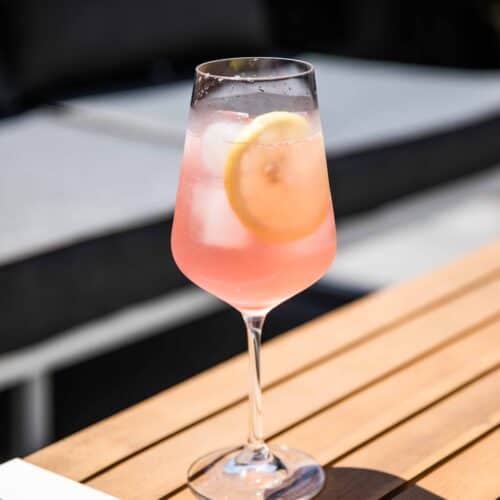 Yuzu Pink Lemonade Spritz
A delicious Alcohol Free Spritz that includes a Yuzu Lemonade, Verjus and Pink Grapefruit!
– Difficulty: Easy
Ingredients
2

oz

Yuzu Lemonade

Used President's Choice Honey Yuzu Lemonade

2

oz

Verjus

Used Featherstone Wineries Verjus

1

oz

Pink Grapefruit Soda

Used Fever-Tree here

1

Lemon Wheel

1

sprig

Mint

*optional
Instructions
In a wine glass, fill with ice and lemon wheel.

Top with Lemonade, Verjus and soda and give this a stir before imbibing.

Garnish with optional Mint Sprig.
Want to find more Alcohol Free beverages on the Liquid Culture website? Make sure to check out the link here for inspo!