For this CTV Holiday Segment, I share some of my favourite ways to get creative with cocktails for the holidays. This time around, let's experiment with the rim! From Candy Cane, to Gingerbread, to anything your heart desires, you can bring this unique taste into your cocktail in an effective way. So I share my go-to Holiday Margarita, made with an easy Candy Cane Syrup, one of the best Tequila's around and a bitter Aperitivo to balance!
Want to see this TV Segment live in action? Make sure to click the photo below to direct you to all the fun on TV.

Playing around with Different Rim Flavours
Don't just stick to the typical Salt! There's so many ways you can infuse flavours in your Salt Rims, and for this case, I crushed Candy Cane and mixed in the same amount of Kosher Salt to create the magic that was shared on screen. But you have options! Why not break down Gingerbread? Or toast up Panettoni and crush that as well? Plus you can add in some of your favourite powders like Cinnamon, Cardamom or Nutmeg to bring out more of those holiday flavours.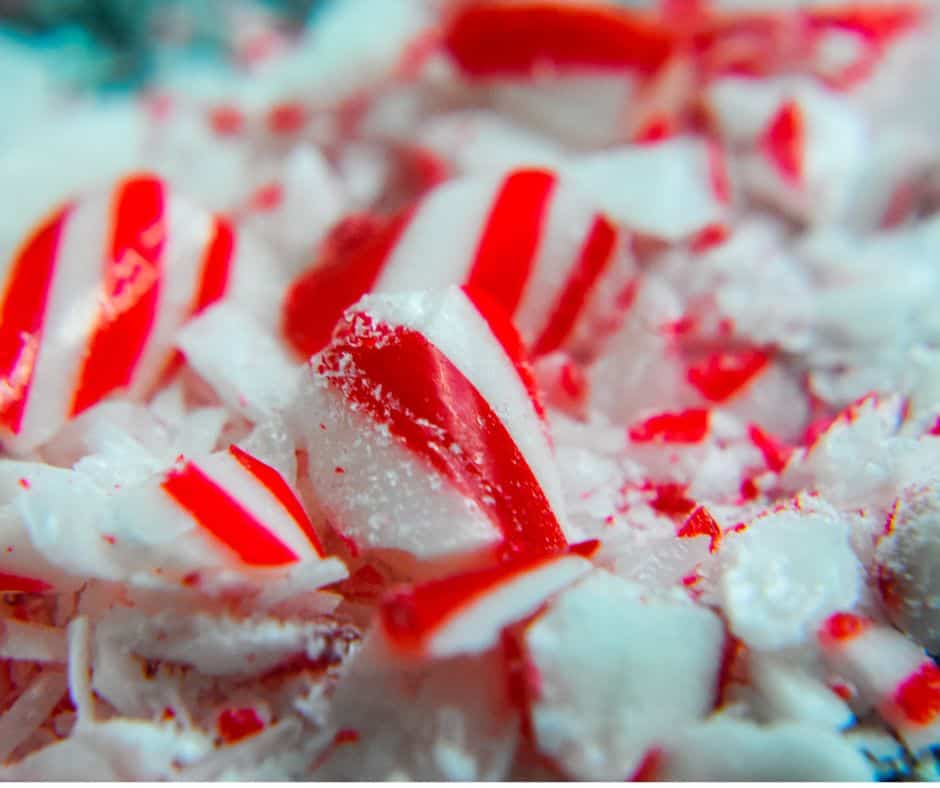 Building this Candy Cane Margarita with El Tequileno
It's no secret. l've long loved the El Tequileno brand and you're finally starting to see it on shelves here in Ontario. It's a WELL respected Tequila in the community, and for those who make Tequila in Tequila Town, this is the brand they drink! That saying something.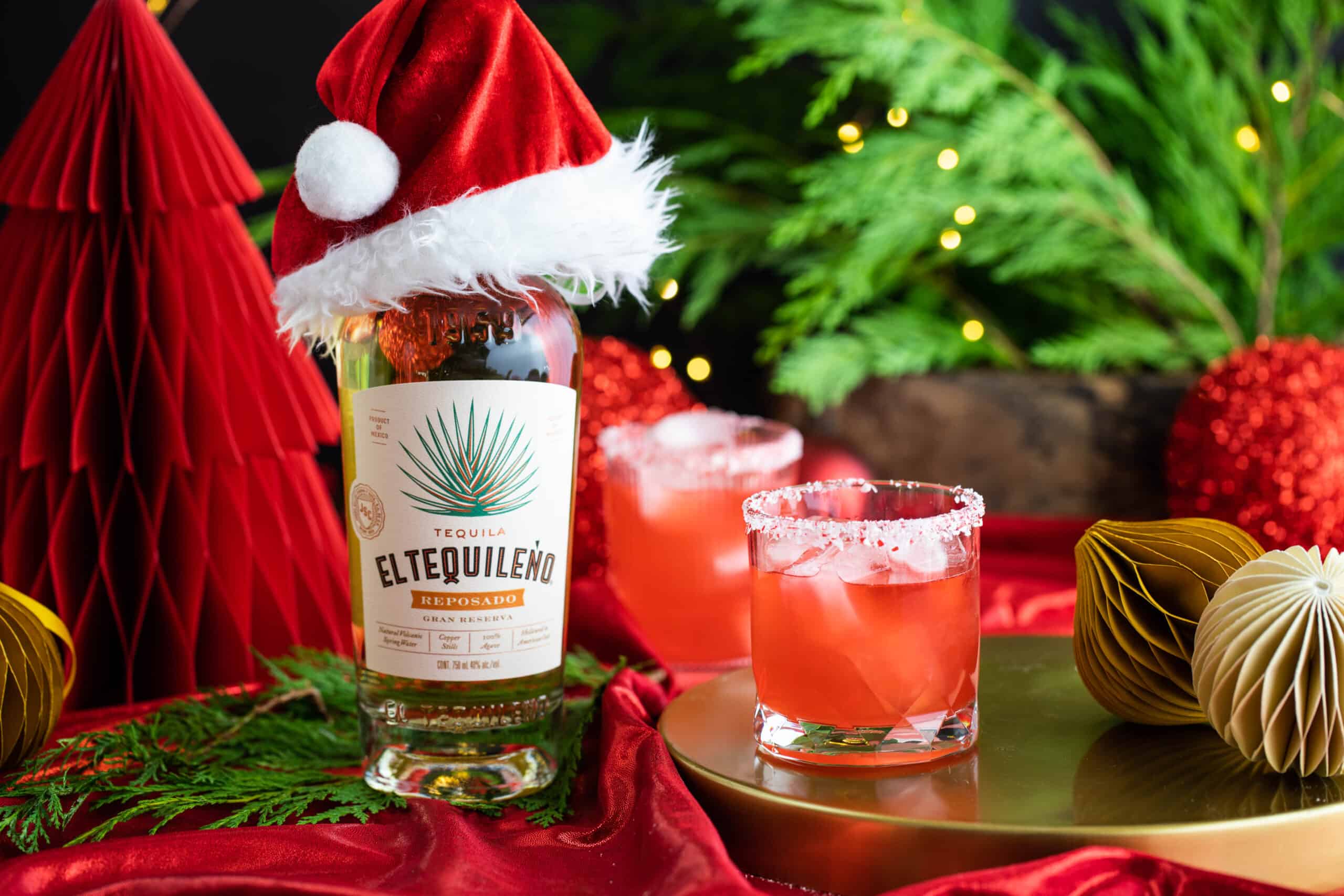 So I decided to go with their Gran Reserva Reposado for this classic instead of a blanco. A Blanco tequila would work well too, but I like the spices and slight smoked infusion that only adds more complexity to this Candy Cane Margarita recipe.
Then we have the Select Aperitivo! A substitute for those who lean towards Campari, with a delicious bitter aperitivo that surprisingly compliments the Candy Cane. This completely threw me by surprise, so I highly recommend giving this a try for your next margarita at home. Want to omit the bitter notes? That's okay too! And for an Alcohol-Free version, I'd lean to my friends at Fleur for their delicious Smoked Agave.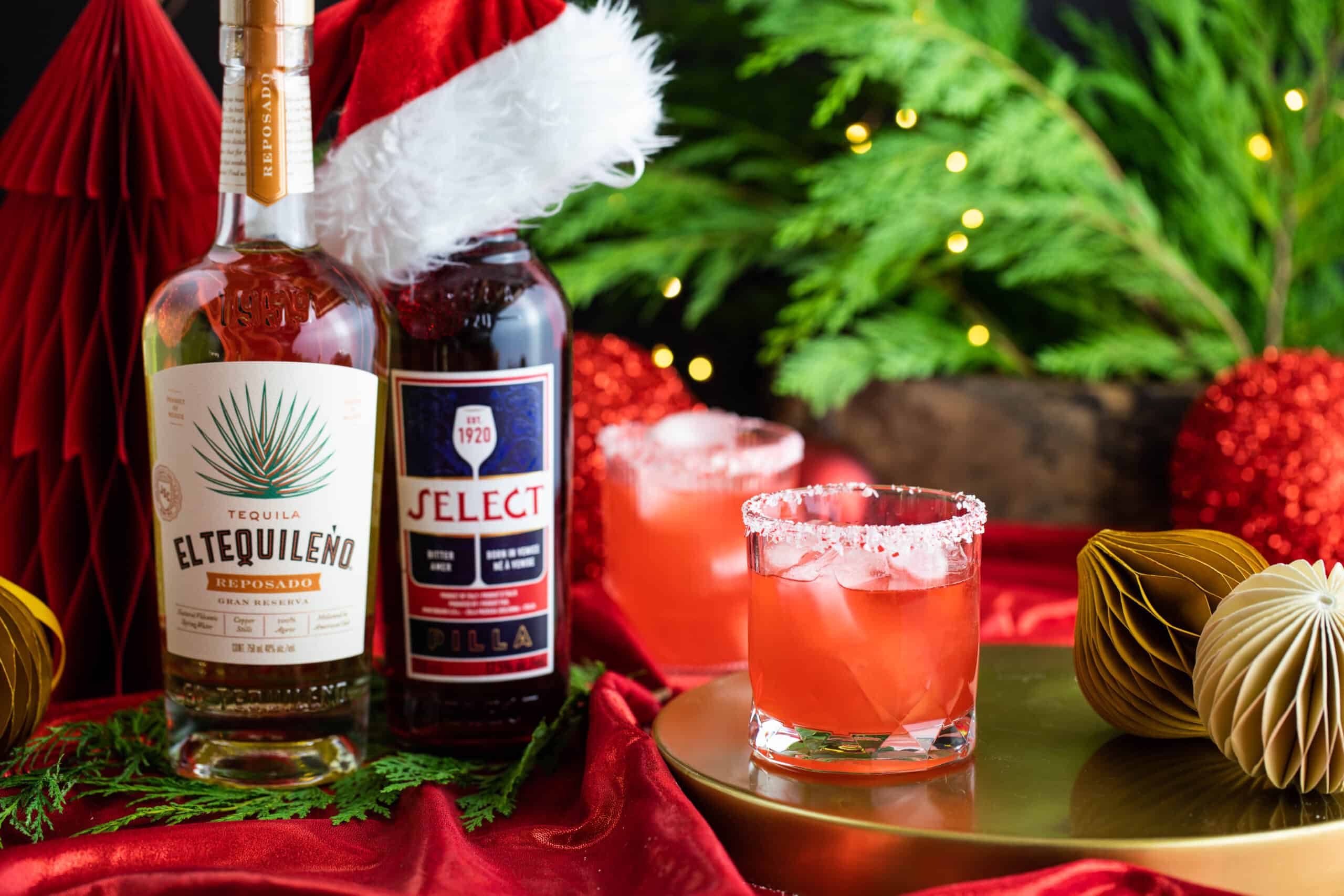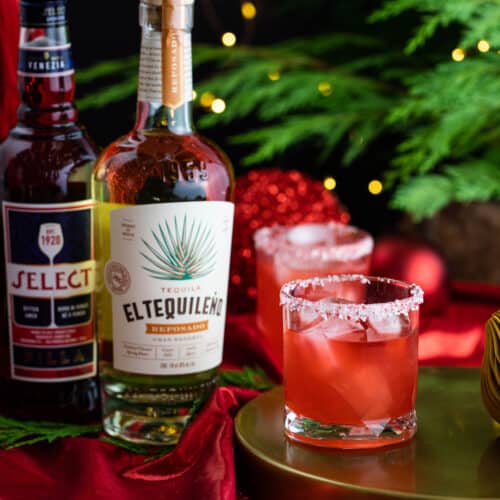 Candy Cane Margarita
This tasty Margarita will be the Holiday favourite this season, mixed with the Tequila of the People; El Tequileno and a splash of Bitter Aperitivo and a home made Candy Cane Syrup.
– Difficulty: Intermediate
Ingredients
1.5

oz

El Tequileno Reposado

0.5

oz

Select Aperitivo

1

oz

Lime Juice

1

oz

Candy Cane Syrup

See Below for Detail
Instructions
Prep your glassware first by rimming it with crushed candy cane. Then fill with ice.

Add all your ingredients into a shaker with ice and shake well.

Strain over prepped glassware.
Recipe Notes
To make the Candy Cane Syrup, pour 1 cup Boiled Water, with 1 cup Granulated Sugar with 4 roughly chopped Candy Canes. Stir until combined and dissolved. Let it sit until it reaches room temperature before storing in fridge.