For today's #NoDrinksWasted, I'm using an ingredient that a bunch of you requested over the past couple weeks! The ingredient in question is CHAMBORD! It's an amazing liqueur that combines fresh Blackberries and Raspberries served in an iconic globe bottle. It's funny, it's not something I use a ton of, but you really have a ton of flexibility if you want to use Chambord in cocktails. From adding a dash to a spirit forward cocktail, or shaken up in a classic French Martini, there's a ton you can do. For today, I decided to build a Low in Alcohol Cobbler combining Vermouth and Chambord. Curious how to make this Chambord Vermouth Cobbler? Head down below!
What's #NoDrinksWasted?
After a fun year of #DrinkYourGram on my social platforms, I wanted to create cocktails with you in mind. Many of you likely have random bottles or ingredients around the house that you don't want to go to waste, so why not use them in a cocktail? This week, well actually for the past few weeks, I've had a few of you reach out that you wanted a cocktail made with Chambord. I decided to go simple with the ingredients and let them shine in a delicious Cobbler cocktail shared here.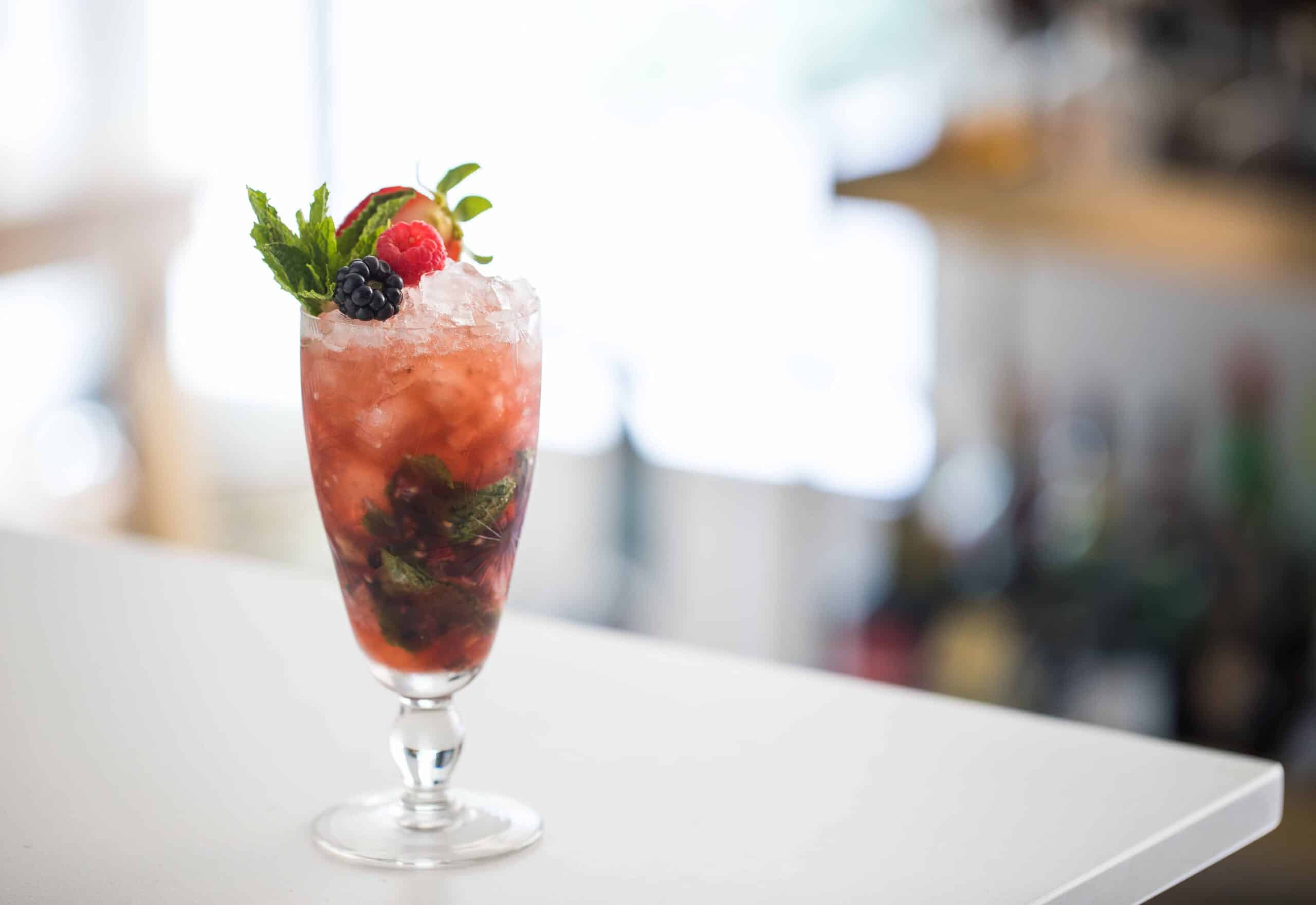 Mixing with Chambord
You can never go wrong with having some Chambord on your Home bar. With its Berry base, it makes it easy to pair with a ton of different spirits. Think about it. What goes well with Blackberries and Raspberries? Pretty much everything. All the Spirit categories are on the table here, but it's all about knowing how much to add.
You don't need much for it to go a long way, so use this bottle sparingly. Plus, in case you need an additional sweetener component, you don't want your cocktail to lose balance.
I'm excited to share the recipe I've created, but know that Citrus, some Chambord and a base spirit will typically have a happy ending. So experiment, but as I mentioned, don't add too much!
Building our Chambord Vermouth Cobbler
You have NO IDEA how tempted I was to use a Fino Sherry for this Cobbler. Plus it's traditional. Sherry has long played a role in the classic Cobblers and I love a lot of it. The thing is, I know I've been shaking a lot with Sherry, so I decided to go against it this time around. I still wanted to keep this bright and easy though, so I ended up using a Dry Vermouth instead. My one major advise is using a Spanish or Italian style vermouth here. Yes, it's a lot more muted than if I were to use Sherry. But this is also the IDEAL cocktail for those who don't want a heavy spirit forward cocktail. To a point where they don't really want to taste the alcohol (yes, these imbibers exist and we accept you all!).
The most important thing with this cocktail is making sure you've got crushed ice on hand. I can't tell you how ESSENTIAL crushed ice is for any Cobbler recipe, and when your glass is frosted over on the sides of the glass, you know the cocktail is ready!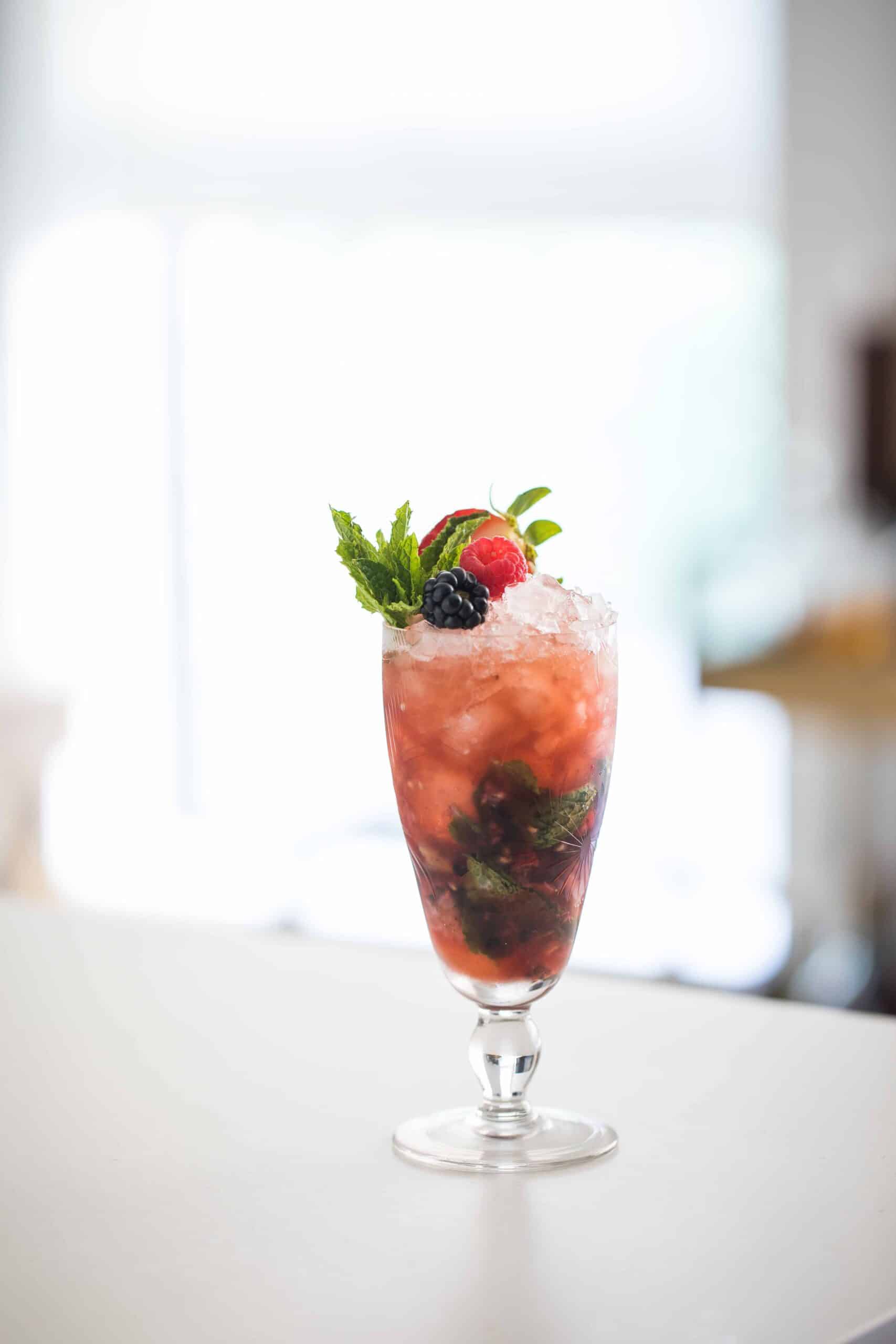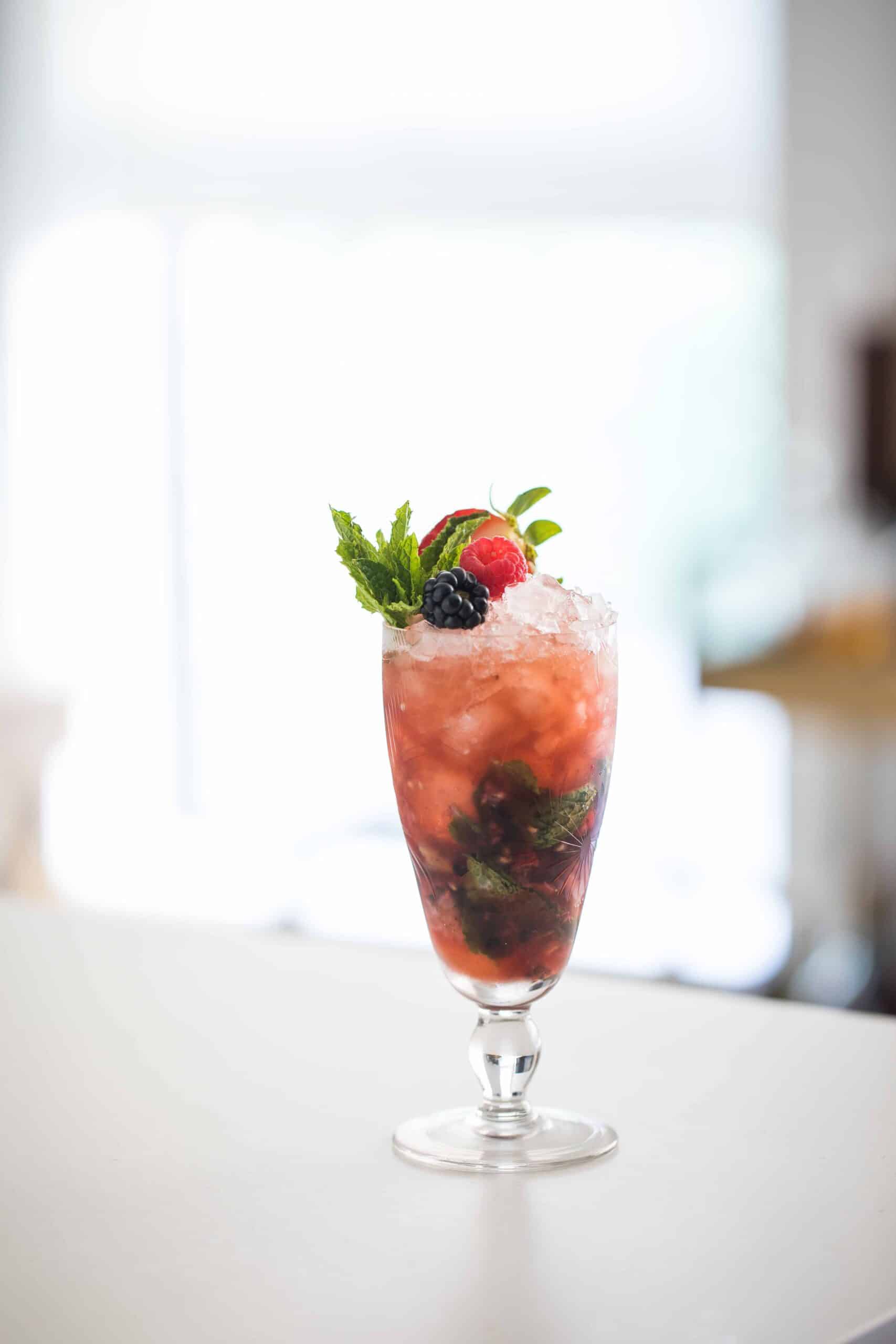 Chambord Vermouth Cobbler
A refreshing Low in Alcohol Cobbler that uses Chambord, Dry Vermouth and fresh citrus!
– Difficulty: Intermediate
Ingredients
2

oz

Dry Vermouth

Spanish Vermouth Style Preferred

1/2

oz

Chambord

1

dash

Simple Syrup

1:1 ratio

3

Raspberries

Reserve 1 for garnish

3

Blackberries

Reserve 1 for garnish

2

Strawberries

Reserve 1 for Garnish

2

sprigs

Mint
Instructions
In a shaker, muddle 1 sprig of Mint with Raspberries, Blackberries and Strawberry.

Add your Vermouth, Chambord, dash of Simple Syrup and a handful of crushed iced. Give this a quick shake.

Dump contents into glassware and top with crushed ice. Garnish with remaining Strawberry, Raspberry, Blackberry and Mint.
Recipe Notes
The reason I add a dash of Simple Syrup because Chambord has it's own relative sweetness, where as Simple Syrup will help bring out the other flavours. To ensure everything is balanced, I like to add a dash instead of increasing the "liqueur" portion if I think it will start to overwhelm. You can of course not add any if you'd prefer. Test this without and see what you like!

Want to find more recipes from the #NoDrinksWasted concepts? See how I've created unique recipes with what you have at home HERE!