Today I'm bringing together my love of Sake and Royalmount Gin into a delicious Elderflower and Sake Martini. I've titled this cocktail Quartier Chinois because I'm honouring Royalmount's Montreal, Canadian roots and celebrating its Chinatown with a Sake Infusion. This delicate, floral cocktail is everything you'd want in a martini that won't punch you with juniper. It's mild and easy for your Monday and I can't wait to stir this up again!
What makes Royalmount Gin different?
Those who know me well know that I love pairing up with Canadian brands. I always try to support the industry here first because we have so much delicious spirits to offer. For those of you unfamiliar with Royalmount Gin, you have a fairly delicate floral and cucumber infused Gin that comes to us from Montreal. Now it's important to note, that this gin doesn't go with everything. With its delicate palate, I try to be mindful of the flavours I mix with so it predominately comes through. But for Spring and Summer time, is this a great gin to have on your bar? YES. A million times YES.
Sake is an amazing spirit that can allow delicate flavours to shine, which is why I wanted to use it here. Sake is that best supporting role for me in a cocktail. Not that it can't be amazing as a leader, but I find it shines best with a partner. This is why I've paired it up with Royalmount Gin who doesn't need an aggressive partner.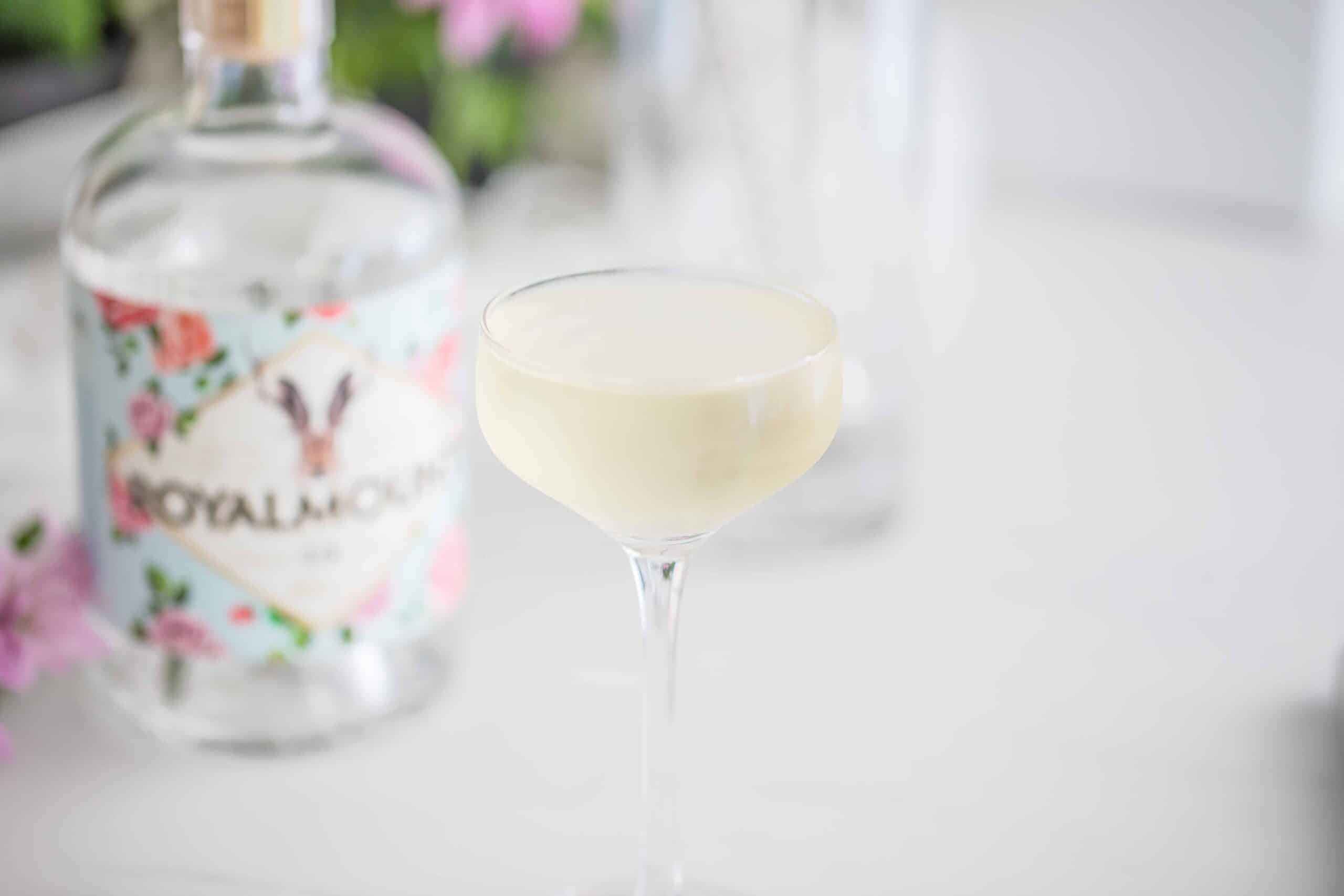 Putting together this Elderflower Sake Martini
In almost all cases, if citrus isn't involved, we're going to be stirring this martini. It serves another purpose as I don't want shaking to aggressively change the mouthfeel of this cocktail. Again, the theme overall is delicate and soft, and stirring is great for that.
Now when working with Elderflower liqueurs, they tend to go a long way so be VERY mindful of the measures here. Less is more and if you're still not happy, adjust it! You can always add more elderflower liqueur, but omitting it can definitely be a problem.
The last component of this cocktail is the vermouth which is so important to me. Dry Vermouth adds bitter and herbaceous notes I love when tying in a martini. You don't need much, but if you love martinis and dry vermouth like I do, this is a must have ingredient. Aim for a French style Dry Vermouth if possible here!
Ready to start stirring? Check out the recipe below for this outstanding Royalmount Gin and Sake Martini!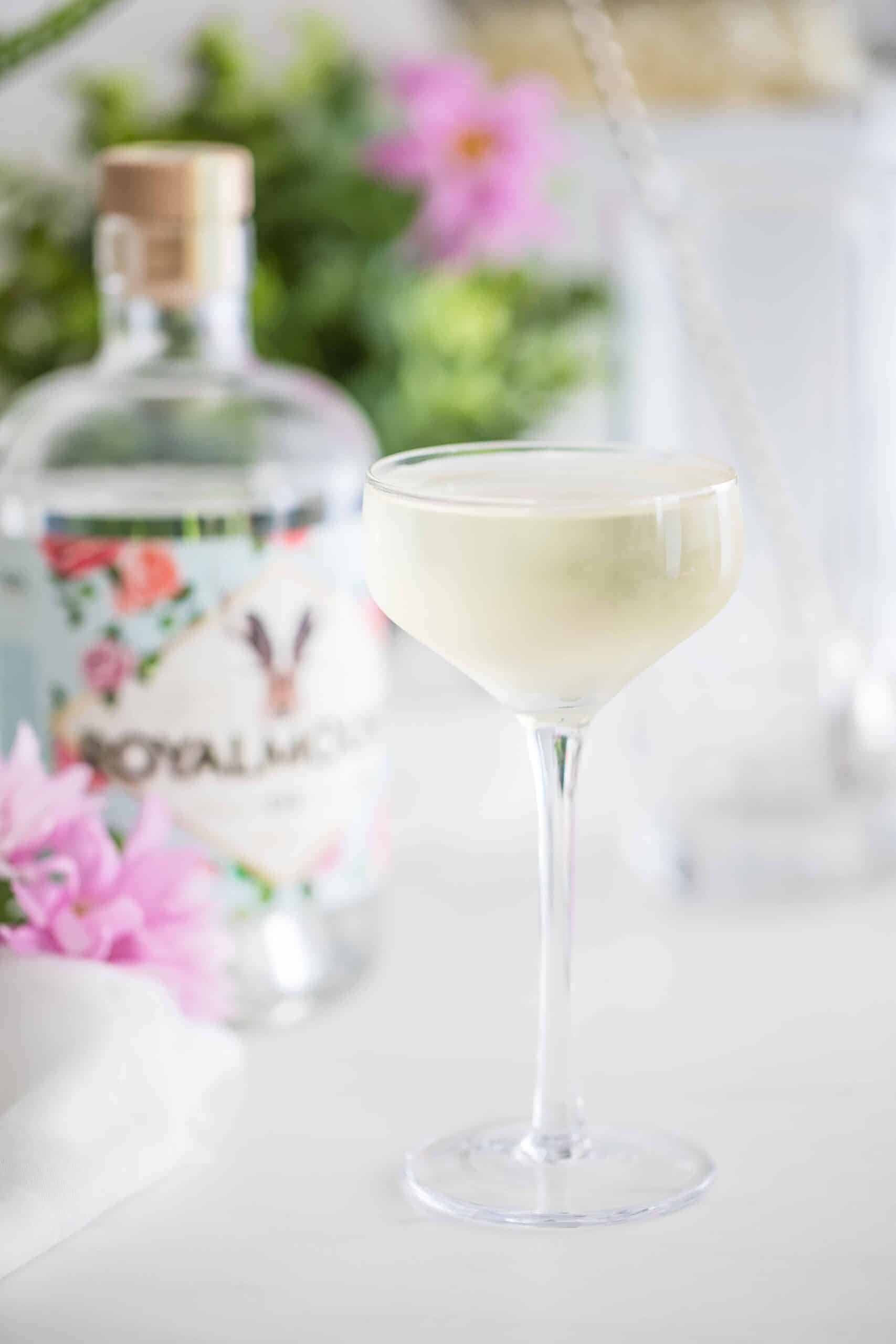 Quartier Chinois – Royalmount Gin, Elderflower and Sake Martini
A delicate, floral martini that combines Montreal's Royalmount Gin, Sake and Elderflower liqueur.
– Difficulty: Intermediate
Ingredients
1.5

oz

Royalmount Gin

1.25

oz

Sake

0.25

oz

Dry Vermouth

1

barspoon

Elderflower Liqueur

1

Lemon Peel

For Garnish
Instructions
In a mixing glass, fill with ice and all your ingredients (except garnish)

Stir well (approximately 30 – 40 seconds)

Strain into martini glass and garnish with lemon peel
Want to find more Royalmount Gin Inspiration? Follow this link here as I explore more cocktails with this incredible Gin!