It wasn't enough for me to simply create 1 cocktail out of the Mystery Box Challenge with Canadian Club, I had to make two! Especially since I was puzzled how I can make Rye and Coconut Water work in a cocktail. Well, the results put a smile to my face (plus my husbands), especially with the phenomenal Apple Butter and fresh citrus. Shaking up this Canadian Club Cocktail was a dream, and one you definitely don't want to miss!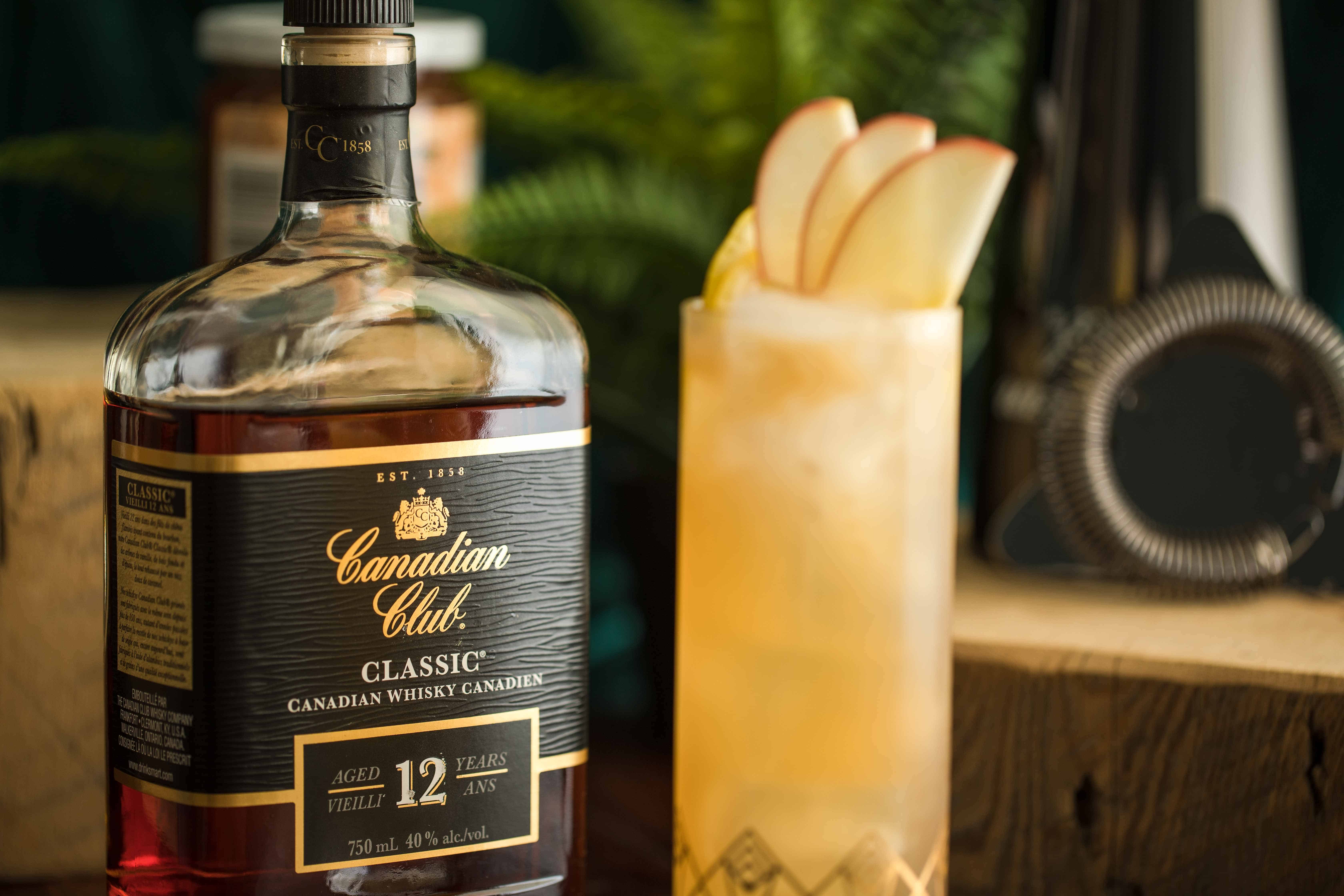 Pairing with Canadian Club 12 yr
It's always important to note the tasting profile of your base spirit. You don't want to mask it with overwhelming flavours, but compliment it. With the Canadian Club 12 year, you're getting a ton of tropical fruits, vanilla and a touch of spice. This base makes it easy to shake up with a number of flavours, but one of the Mystery Box Ingredients had me really puzzled how to make a cocktail work. The ingredient in question; Coconut Water.
Working with Coconut Water
The problem with Coconut Water is that it can easily get masked. It doesn't come with a LOUD flavour, and that's a problem when you're working with full bodied Spirits. Clear spirits, and bottles lowers in alcohol can be a bit more adaptable, but I knew I'd have trouble here.
With that said, you need a large volume of Coconut Water in your cocktail to make it work, otherwise, what's the point of using the flavour? Now the other root you could go is to create a syrup with the coconut water, but I was trying to avoid creating too many syrups. I know most people don't have the time to put it all together, so I try to make the cocktails as stress free as possible! This ended up being a winner in my house hold, once I ironed out how much citrus and Apple Butter to use in this Canadian Club Cocktail. Which gets me to my next point.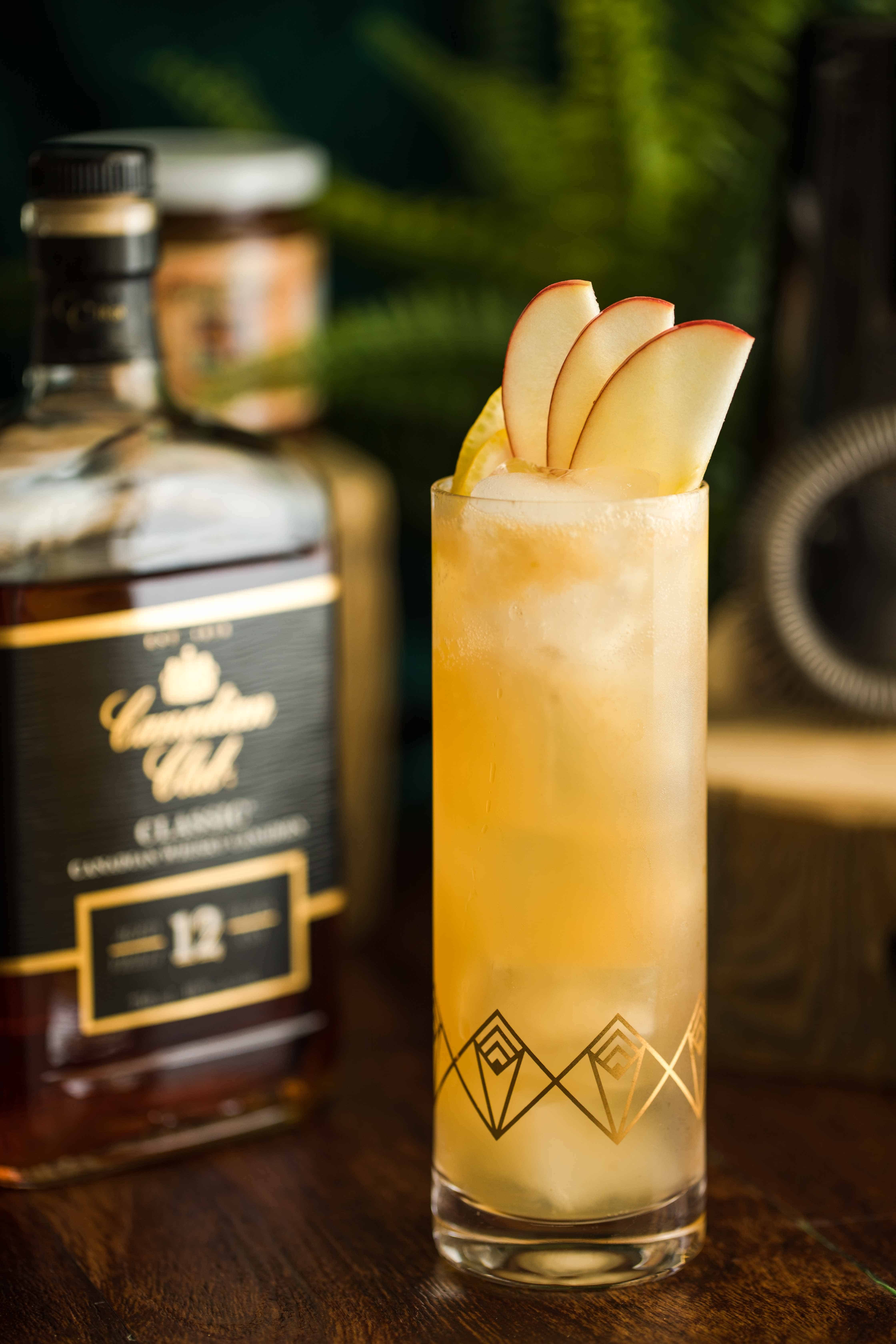 Why Apple Butter?
So why did I use Apple Butter in this cocktail? Honestly, this apple butter was just incredible and it was hard for me NOT to use it. I initially intended on creating something of an Old Fashioned with some Apple Butter, Bitters, it may need a touch of sugar for balance, but stirred I knew this would me a master piece.
Part of the Mystery Box Challenge was to use at least 3 items in the box. Seeing as I already used up the buckwheat honey and ginger for one cocktail, I wanted to make sure this one was different. Now this is one of those cocktails where playing around with how much Apple Butter and honey is completely up to you. This ended up being the ratio my husband preferred but it took 3 tries to get there (he can be picky). I recommend going small in your ratios. You can always add more apple butter and / or honey, but removing it will just have your partner cringe.
The other quick note is that not all Apple Butters are the same, so that's why this is one of those recipes you need to adjust to your preference. So don't be shy, experiment and grab some decent Apple Butter. You will NOT regret it!
Curious how I put this refreshing Apple Butter and Coconut Canadian Club Cocktail together? Make sure to head down below for details!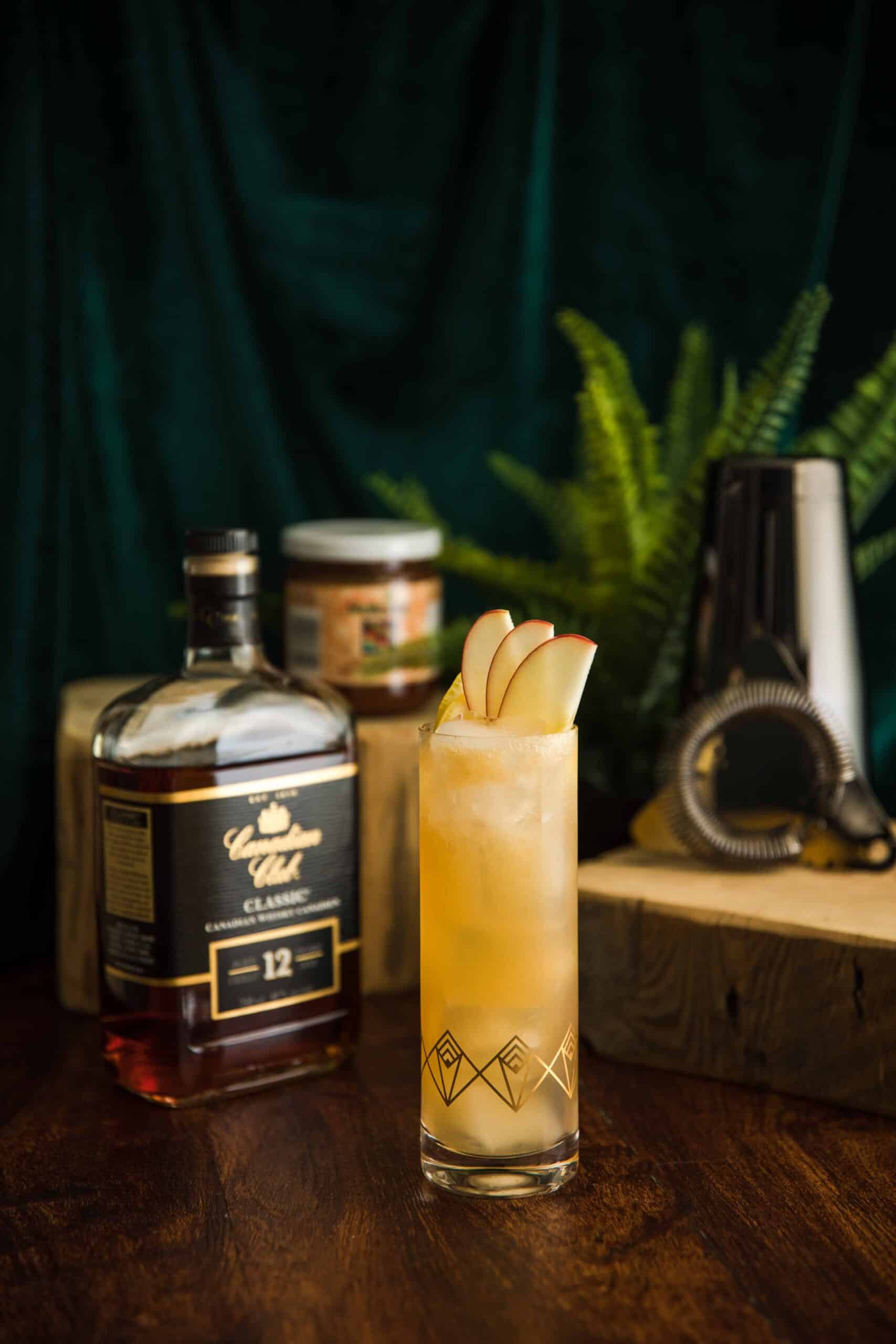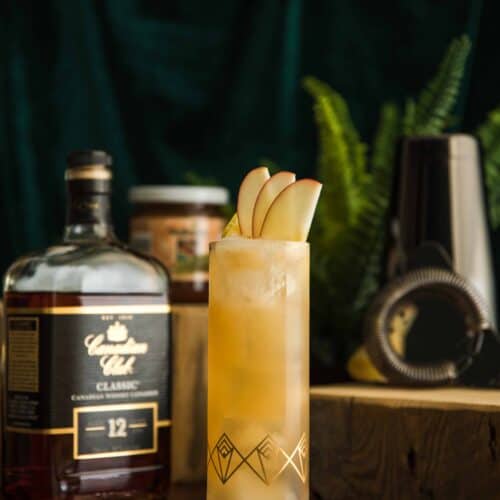 Apple Butter Coconut Rye Cocktail
Think of this as a Coconut Apple Lemonade that's paired up with the legendary Canadian Club.
– Difficulty: Intermediate
Ingredients
1

oz

Canadian Club 12 yr Rye

1

tsp

Apple Butter

1/4

tsp

Buckwheat Honey

2.5

oz

Coconut Water

1/2

oz

Lemon Juice

1

oz

Soda

Nutmeg for Zest
Instructions
In a shaker, combine Rye, Apple Butter and Honey and stir until combined.

Add your Lemon Juice, Coconut Water, ice and give this a vigorous shake.

Strain into a Collins Glass and top with Soda, Apple Fan Slices and Lemon Slices and lightly grate Nutmeg on top.
To find more delicious Rye Cocktails, make sure to head over to this link here for all your inspiration!