This. THIISSSSSS. This Raisin inspired cocktail is everything I need to get my weekend going. Now having grown up loving raisins, when Cheyenne of @miss_perfectpour asked for a cocktail that uses Raisin for #NoDrinksWasted, I IMMEDIATELY jumped on the opportunity. I infused Raisin in a bath of Campari some time ago and it is still one of my favourite infusions. Ready to start shaking?
What's #NoDrinksWasted?
After a fun year of #DrinkYourGram on my social platforms, I wanted to create cocktails with you in mind. Many of you likely have random bottles or ingredients around the house that you don't want to go to waste, so why not use them in a cocktail? This week I had @miss_perfectpour ask for something made with Raisins and for me, this was a no brainer! Curious what I made?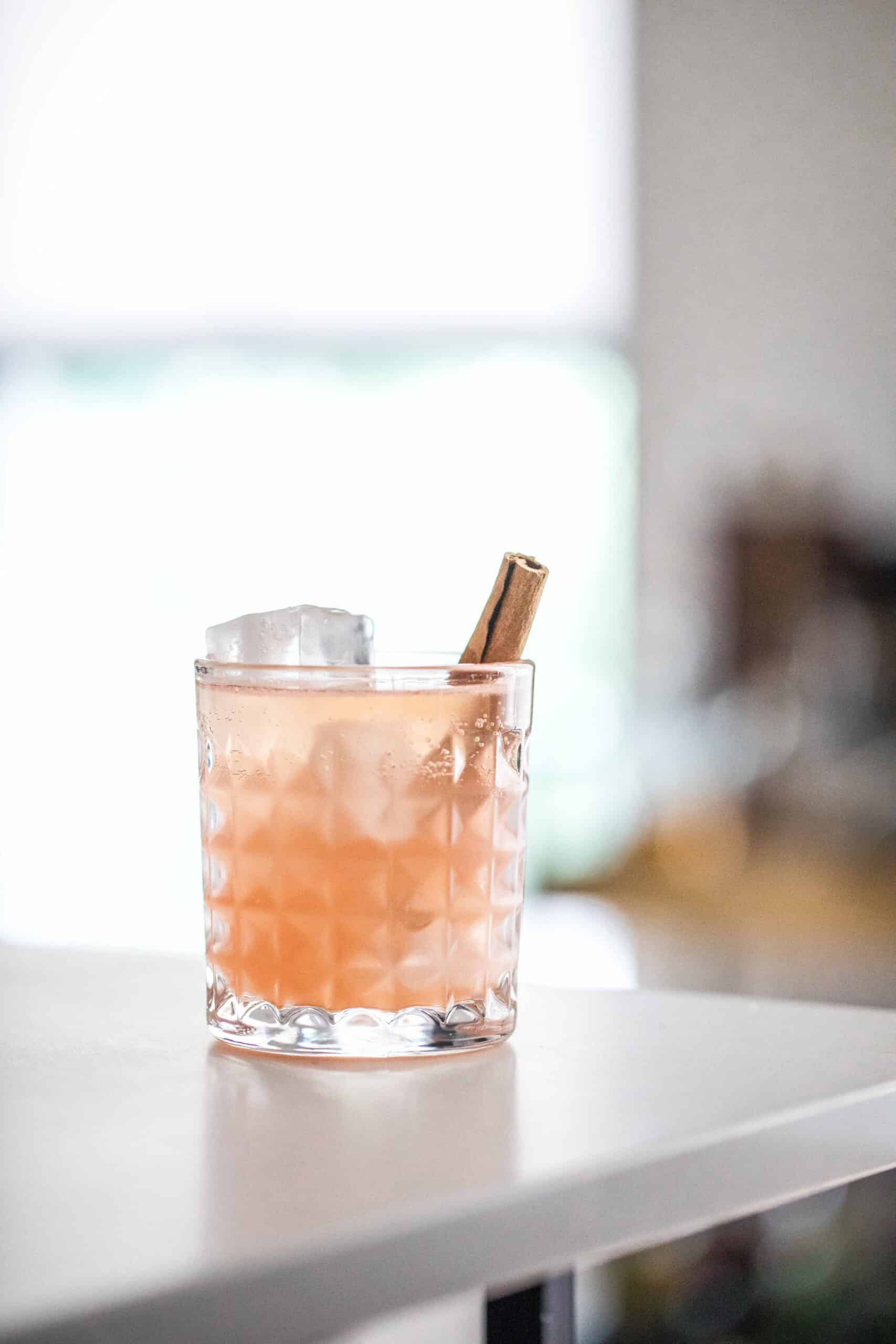 Working with Raisins in Cocktails
The concept of Raisin infused spirits started off in my bartending days, when I would visit one of my colleagues and their bar had this INCREDIBLE Raisin infused Vodka. I had never been so excited about Vodka until that very moment, and it had all to do with this infusion. So I experimented a couple years ago putting Raisin and Campari together in holy matrimony. I couldn't get ENOUGH of this infusion and trust me, you'll want to get in on it too.
Funny thing is, Raisins can work with a lot of flavours, and Campari with that bitter component brings a bit of bite into your life. They both work together in perfect little harmony to bring out each other's strengths.
Want to find this Raisin Infused Campari recipe? Make sure to follow the link attached for all the details. I promise it won't be hard!
Choosing your Base Spirit
There's many routes I could have gone when choosing the base spirit of this cocktail. I knew I wanted to go with a clear spirit, mainly for the fact that I was hopeful for a bright cocktail. You need a base spirit that's also going to be able to handle the weight of Campari in a drink. That still leaves a ton of options. I could have gone Gin, Tequila, Cachaca, Sherry (but definitely a different structure here), Mezcal, even a Vodka.
I ended up choosing Rhum Agricole, one because I just had a craving. Secondly, our guest of honour seems like an avid Tiki Cocktail Fan, featuring many of the classics on her page. Anyone who dives into the Tiki Culture, will likely have some decent Rhum Agricole in hand and whenever possible, I'll always use it where I can!
Why did I top up with Sparkling Wine?
The better question here is WHY NOT?! Okay, but in all seriousness, I hate when Soda draws out a flat flavour. I wanted something sparkling that was going to lend more to the cocktail. I went with Sparkling Wine, because again, there was some open in the fridge already, plus it had the body and weight I was looking for to compliment the drink.
Say you want to use a Soda instead, or something like San Pellegrino's Lemon. That's going to have its fair share of sugar, so I'd adjust the Simple Syrup used in this cocktail. This will help balance out of the cocktail and as I always say, you can always add more sugar, but omitting it is a pain.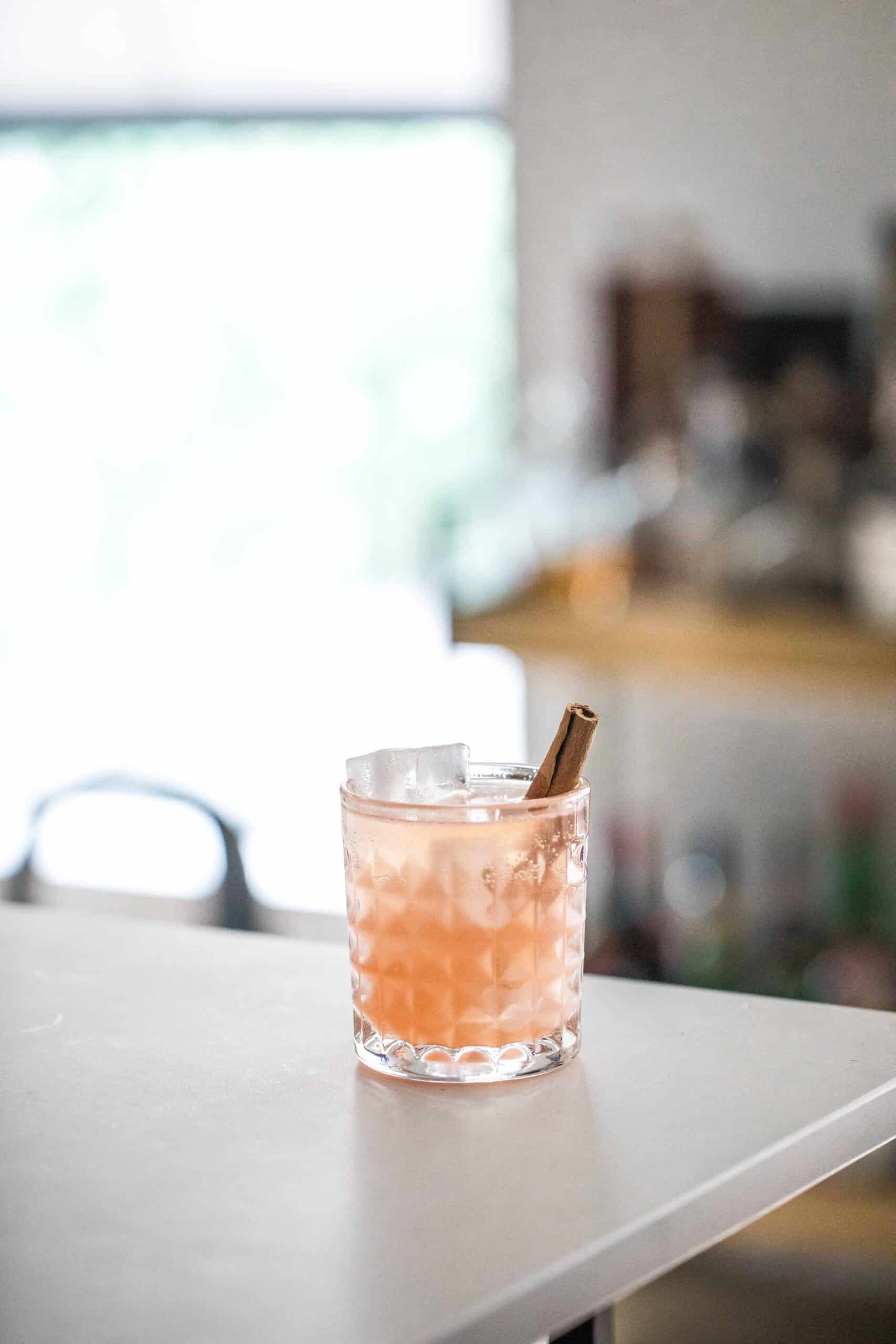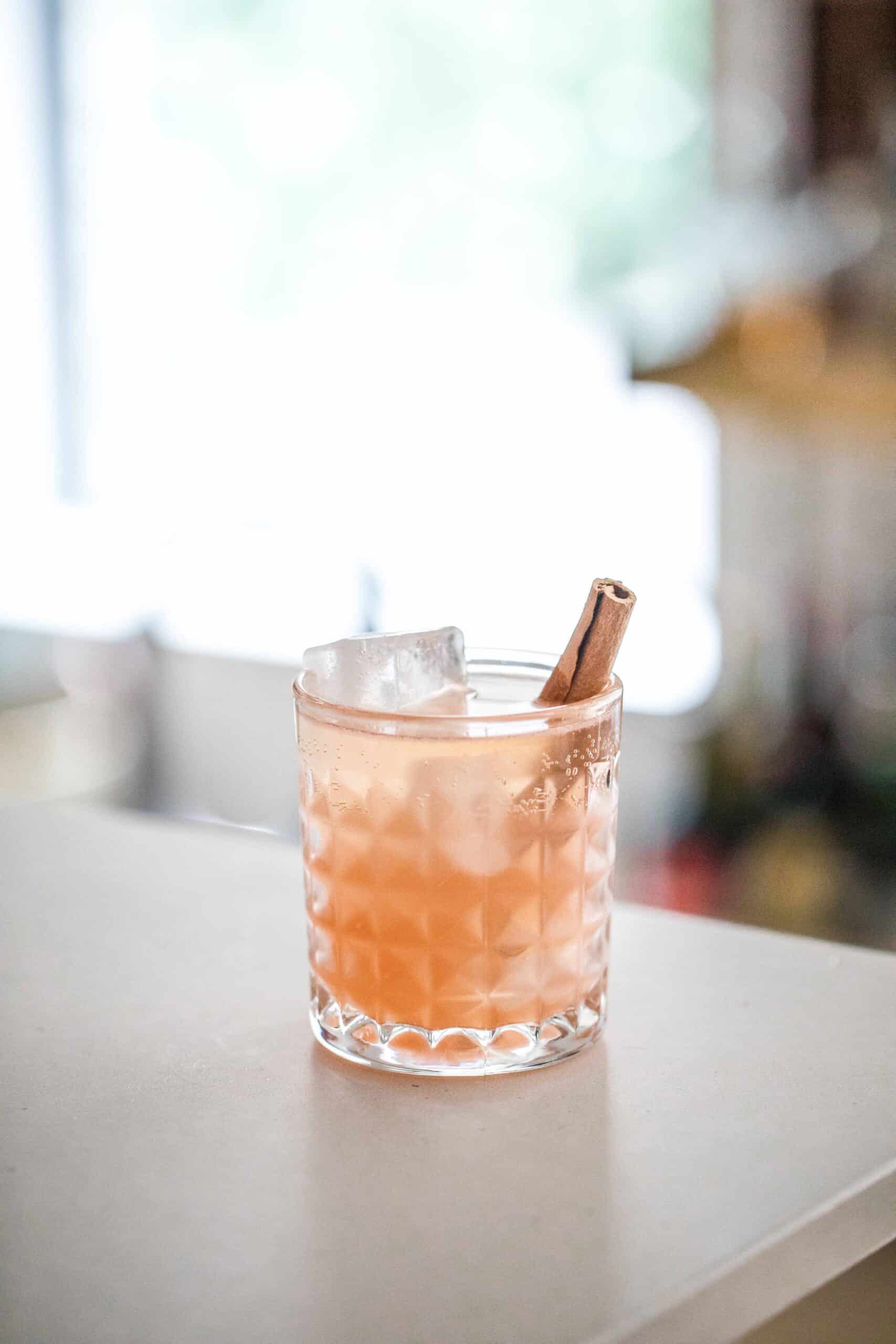 Raisin and Shine
A delicious Rhum Agricole, Raisin infused Campari with Pear and Sparkling Cocktail.
– Difficulty: Intermediate
Ingredients
1.25

oz

Rhum Agricole

3/4

oz

Raisin Infused Campari

1

oz

Pear Juice

1/3

oz

Lemon Juice

2/3

oz

Simple Syrup

1/2

oz

Sparkling Wine

1

Cinnamon Stick

(to stir and garnish)
Instructions
In a shaker, add all your ingredients with a handful of ice and give this a shake.

Strain over fresh ice and garnish with Cinnamon Stick