Today, I'm collaborating with the SIP awards to show you how some of your regular household items and produce can come in handy for your own home bar. I know that investing in a home bar with all the tools, ingredients and equipment can get a little pricey, and for those just starting off, it can even be a deterrent. That's not what I want to do here. The more people curious about cocktails, means more educated imbibers and we're all drinking smarter and more responsibly. There's an element of education that most people don't realize when it comes to spirits, and by growing that knowledge, we become better and more informed drinkers.
There's a lot of items around your home that will likely surprise you how they can dress up your cocktail game, so let's dive right in!
---
Simple Syrup
---
I've worked behind a bar for a long time, and you can't go very far without Simple Syrup. Think of Simple Syrup as the "Salt" in your kitchen. Even just a dash can go a long way in enhancing the flavours of your cocktail. So how simple is it? Well, next time you boil water for your tea, save some for your simple syrup.
The basic recipe for Simple Syrup is 1 part sugar to 1 part water. Of course, there's tons of room for interpretation. When a recipe mentions a 1:1 ratio, they are talking about the ratios listed above, but you'll also find "Rich Syrup" which uses 2 parts sugar to 1 part water. That's why it's so important to make sure you know the ratio of simple syrup in a cocktail recipe, because that will drastically change the result of your cocktail!
You also want to make note of the type of sugar used. I'll change my base sugar depending on the cocktail made. For example, when I work with a Tequila or any Agave Spirits, I'll do my best to use an Agave Simple Syrup. the 1:1 ratio is typically applied, but it's not in the case for Honey. With Honey, I find a 1:1 ratio a bit much, so I'll add a little less Honey in this case. Again, that's my preference, but it is up to your palate and how much you want that characteristic to come through.
The other issue is that a ton of recipes online will use Simple Syrup in some form, and then it's just hanging out in your fridge. It seems like a shame to just throw it out, so how do you use it up? First off, if you like sugar in your coffee or tea, that becomes an easy option for you to integrate. My marinades will tend to have a component of sugar, which is a great way to toss that in as well. Even my dressings will have a dash of sugar (believe me, homemade dressings take no effort). Than you have the non-alc options, like creating a delicious lemonade or spritz.
It's easy to make, and even easier to integrate in your kitchen. To create Simple Syrup (of 1:1 ratio), simply boil 1 cup of Water, mix in 1 cup of granulated sugar (or something more refined) and stir until combined. Let this sit until it reaches room temperature before tossing into the fridge. I like to keep Simple Syrup in the fridge for a max 2 weeks.
---
Rose Water, Pomegranate Molasses and Orange Blossom
---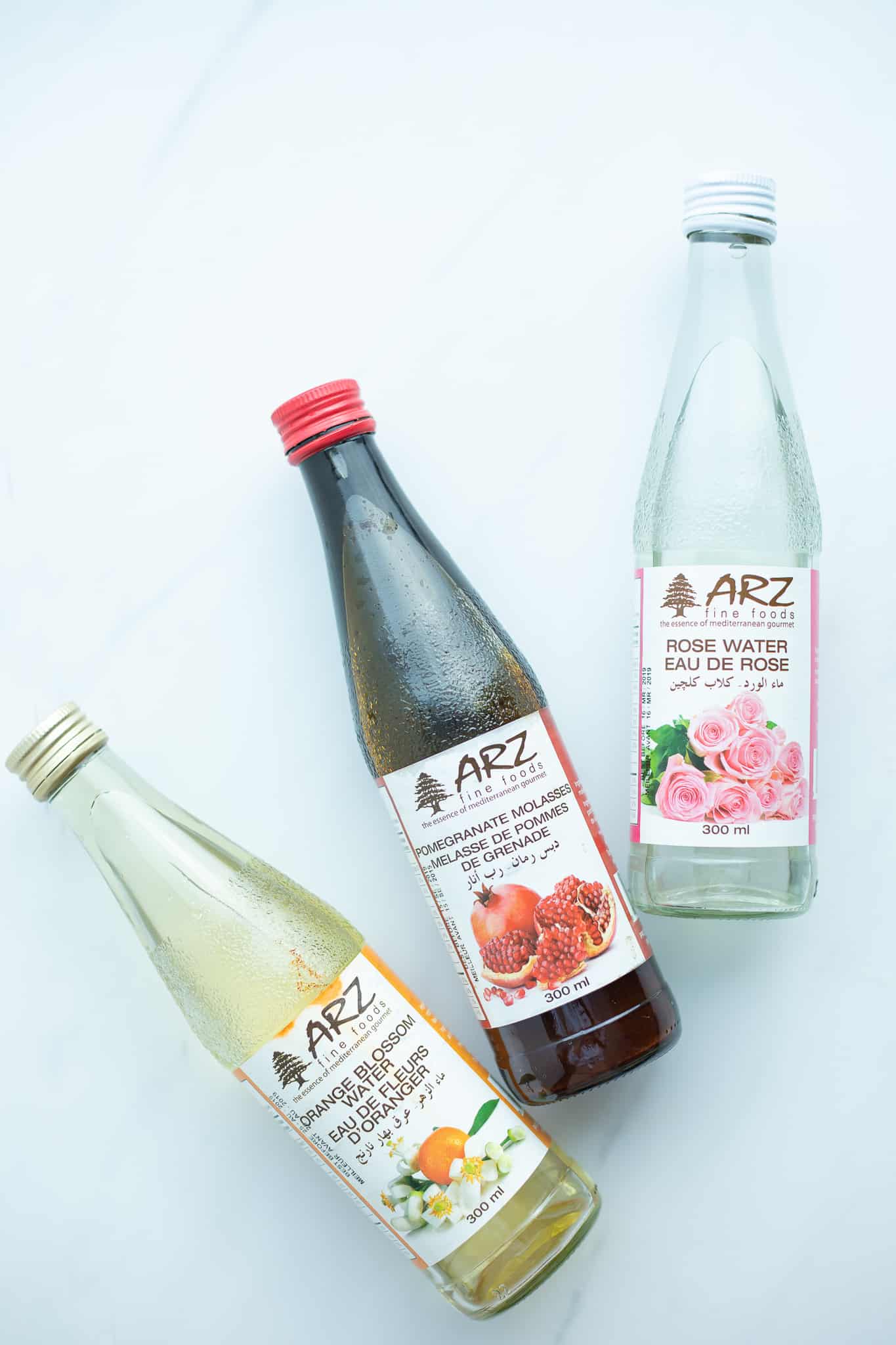 I've tied these all together because they tend to be in the same section in your local supermarkets. You'll typically find the above ingredients in Middle Eastern Cuisine, Desserts and so much more, but they are definitely practical in cocktails.
Did you know that REAL grenadine is made from Pomegranate Juice? It's hard to believe, when we're used to seeing that bright neon coloured product, that tastes nothing like Pomegranates. With that said, Pomegranate Molasses with additional water and spices, can easily turn into a makeshift grenadine. I'll even use it straight into the cocktail for that extra bite, and you don't need much to go a long way. The same is said for the Rose Water and Orange Blossom. They pack a punch, and most recipes will only use a couple drops of it!
I've whipped up a delicious Strawberry and Rose Water Ramos Gin Fizz for everyone here, using the SIP Award winning brand Eau Claire Parlour Gin. Click on the photo to check out the recipe online! You can also catch one of my favourite Tiki recipes mixing Coffee, Rum and Pomegranate molasses in this Tiki Christmas Cocktail featured here!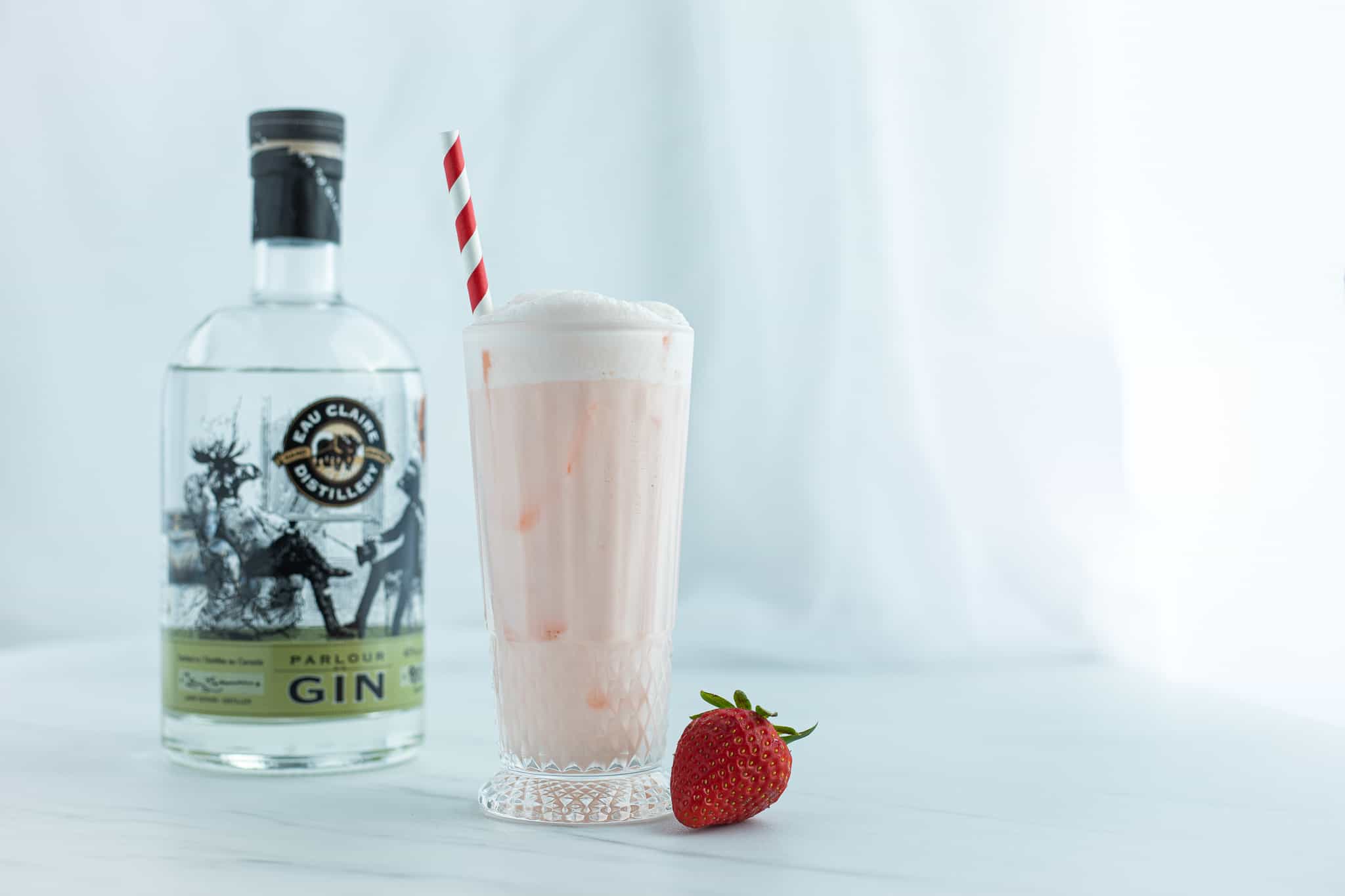 ---
JAM
---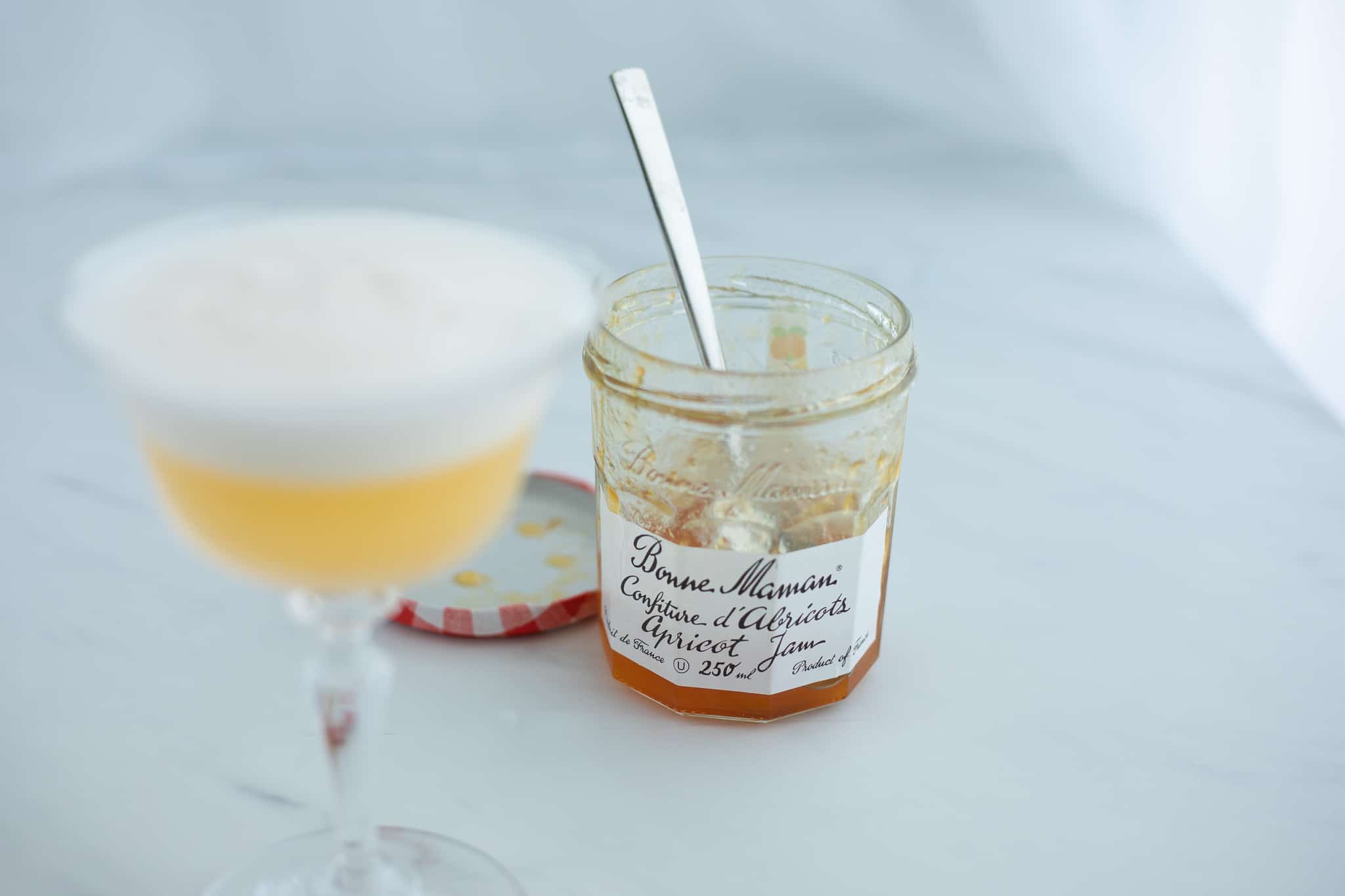 This seems like a NO BRAINER! When you aren't in the mood to whip up a special, fruit based syrup, Jams are the next best thing. It's the perfect substitute for the sugar component in your cocktail. I find sours work best so you can balance out of the flavours, plus shaking allows you to break down the jam to become a more fluid product.
I've whipped up a few recipes with Jam, including this special feature on CTV's The Social, but I wanted to create a special sour made with the Award Winning products from SIP Awards; Signal Hill Canadian Whisky. I may have been a little biased, since I wanted to use a Canadian product. Going with a Bourbon is always an option, but I really do love what Signal Hill has done here! Click on the photo below to see how I've created an Apricot Sour with jam!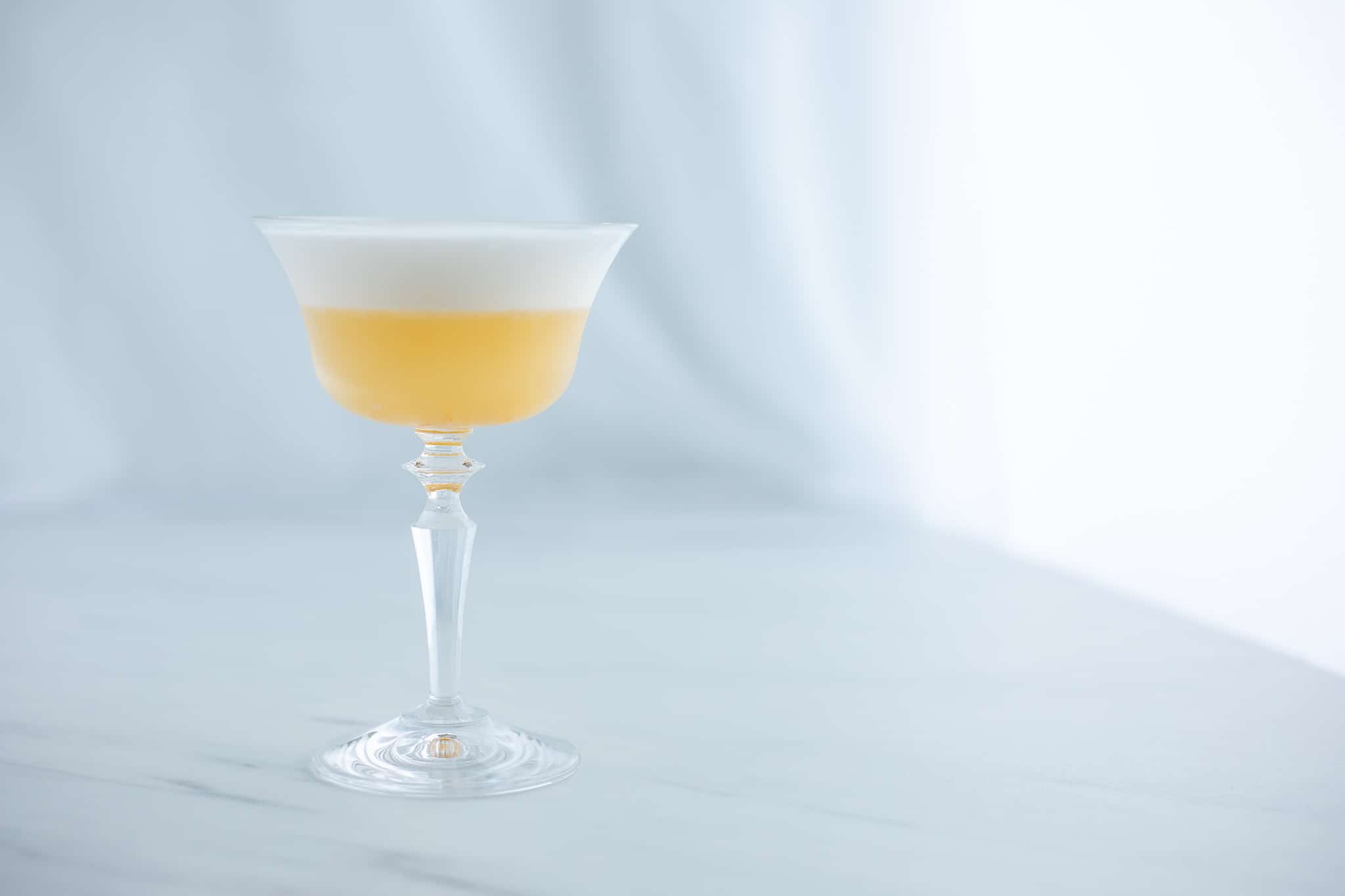 ---
Citrus Peel
---
I like to think of this as how chefs would use the leftovers to make stock. Whether you're constantly juicing, or always grabbing a peel for a cocktail, make sure that the whole fruit is used. I'm showing you how to make some delicious Lemonade with the entire fruit! And you don't have to stick to Lemons, mix up limes if you have or grapefruit so that it's always around the house. Obviously you can keep this non-alcoholic, and no one will judge. But who can say no to a Whiskey Lemonade?
---
Eggs
---
You may or may not have already seen egg whites used in cocktails, but you can find the odd recipe that shakes up a cocktail with yolk or the whole thing! I was asked one time why bartenders love to use egg whites in their sour, and I like to compare it to a latte. One of the best parts of a latte is that velvety foam on top. I believe that same principal applies to a sour made with egg whites.
Some of the classic recipes that use the YOLK of the egg are often called Flips. There are a ton of variations out there using Sherry, Rum, Vodka, pretty much anything you name, a flip has been created.
---
Chickpea Juice (aka Aquafaba)
---
In contrast to eggs, this is the best options for my vegans and vegetarians out there. Aquafaba is basically referencing the leftover water in the chickpea can (or water used to soak chickpeas). This leftover water can give the SAME effects as egg whites have in your sours. So for my vegans that would want their whiskey sour without egg whites, they can easily use chickpea water instead! And before you think I'm crazy for suggesting this, just note, it won't actually taste like you're drinking hummus! Once shaken with your fruit, I find the scent and taste is well masked.
Use the same ratios as you would egg whites to chickpeas. Also, I found dry shaking wasn't entirely necessary here, so shake with ice as much as your heart desires.
---
Ice Cubes
---
One of the most important ingredients in a cocktail, rarely gets any spotlight. Ice plays such a VITAL role in a cocktail, so why not dress it up in a unique way.
For visual effect, throw some edible flowers into the centre of your molds for your next spring or floral Collins.
You could also flavour your ice cubes so that as they melt, your cocktail starts to develop. I'd highly recommend creating a Jalapeno Syrup, fill it up half way in the mold with water. That heat will surprise all your guests!
---
French Press
---
It's very likely that you've seen me use the French Press here on Liquid Culture, and I'm very obsessed with this new concept. I love using the french press for those nights that you want to get fancy with cocktails, but you don't really want to leave the house, OR you want to impress your date. I get it. As much as I want to be out there, supporting my local bartenders, it can be hard when you also want to save money!
With that said, this French Press offers a unique experience where the cocktail develops and evolves with every sip! It was inspired by a trip to Chicago's Aviary Bar and their distinctive Porthole Infuser design, but finding it in Canada proved challenging or very expensive. Liquid Culture is all about making approachable cocktails. You can check out one of the unique recipes used here!
---
Vinegar – Shrubs
---
This topic is near and dear to my heart because one of the first brands I worked with was a Shrub company. They're still around (check out False Ox here!) and I even have a separate educational segment on the magic of shrubs, which you can find here.
For those of you very confused with what is a "Shrub", simply it's a vinegar based syrup. The skies the limit when it comes to what you can infuse with. Herbs, vegetables, fruits are all options when it comes to shrubs, and it's a great way of utilizing overripe fruit! Nothing will go to waste.
It's wonderful for non-alcoholic beverages and cocktails (obvs), but I'll even throw it into a salad dressing, or marinade. Much like my Simple Syrup section, I'll use it the same way because vinegars a great way to break down the components.
---
Mason Jar
---
I'm not saying I left the best for last, but you have NO idea just how handy a mason jar can be! Firstly, I'm putting all my infusions, experiments, shrubs, syrups, pretty much everything into a Mason Jar. Not only that, it can be used as a SHAKER!
I know, you're probably thinking, how? Well I even shook it up on an episode of CTV's The Social, and we have a sneak peak available here.
There's a few things to note with the Mason Jar. You want to make sure you don't fill it up to the top, because we need room for the ice and cocktail to shake. This is one of the few instances where I won't say to completely fill the glassware with ice. Ensure that the lid is securely sealed, and lastly, make sure you don't add your carbonated component when shaking. If you do, well, you'll be left with an awful, explosive mess and nobody wants to waste alcohol here.
Oh, and if it wasn't already obvious enough, your mason jar can easily be used as a glassware itself.
---
That's it folks! These are some of the handy tricks and tools I've used in my very own home bar to spice up my cocktail game. I'd love to see some of your creations and how you've used everyday household items to get creative with cocktails.