Cucumber, Coconut and Dill?!! What's not to love with this refreshing combination of flavours that I absolutely love together? Brought together in perfect matrimony with Royalmount Gin coming to us from Montreal. If a refreshing imbibe is what you need for Spring, don't worry, your Fairy Barmother has your back!
What makes Royalmount Gin different?
Those who know me well know that I love pairing up with Canadian brands. I always try to support the industry here first because we have so much delicious spirits to offer. For those of you unfamiliar with Royalmount Gin, you have a fairly delicate floral and cucumber infused Gin that comes to us from Montreal. Now it's important to note, that this gin doesn't go with everything. With its delicate palate, I try to be mindful of the flavours I mix with so it predominately comes through. But for Spring and Summer time, is this a great gin to have on your bar? YES. A million times YES.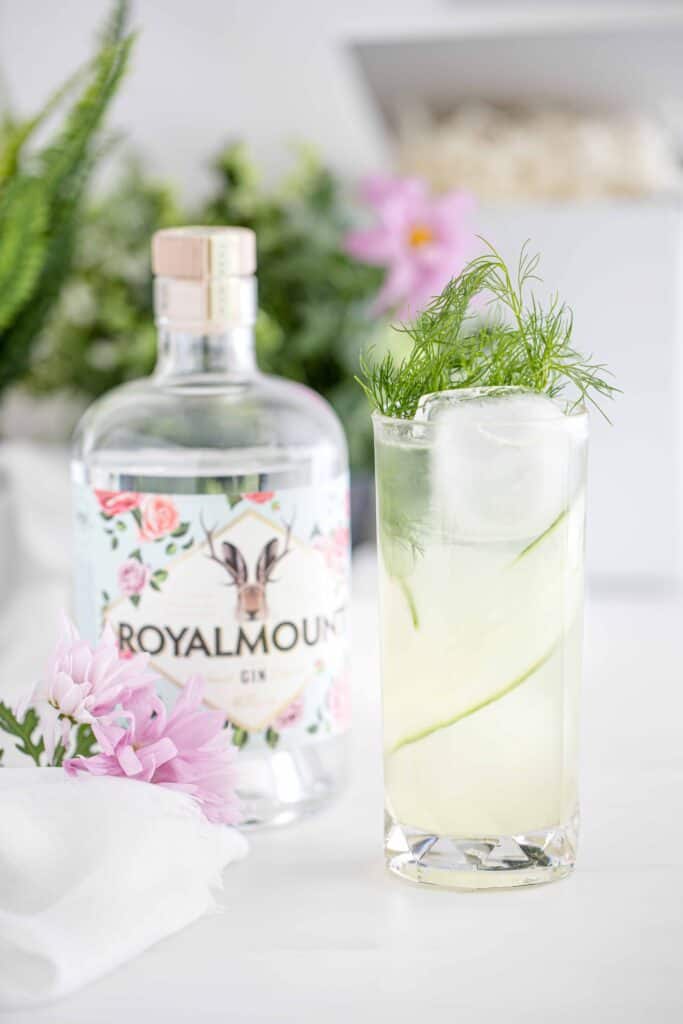 Why combine Cucumber, Coconut and Dill?
Cucumber and Dill is just a natural pairing I love together, but you don't see it enough in cocktails. For my gin and tonic fans, use these two ingredients for your next garnish and tell me your thoughts!
Now what I love about coconut water is how delicate the flavour can be, reminds me of summer, plus with the delicate notes of the Gin, I knew it would work! Coconut and Royalmount Gin belong together, and I want to see what else you create! Even something built with mint, some fino sherry and coconut water over crushed iced sounds like a dream. Yes, I'm always thinking about the next cocktail, lol.
This cocktail involves a little arm work by muddling some lime and cucumber, but trust me when I say it goes a long way. Nothing is hidden with these flavours and together you have the cocktail of summer. Ready to start shaking?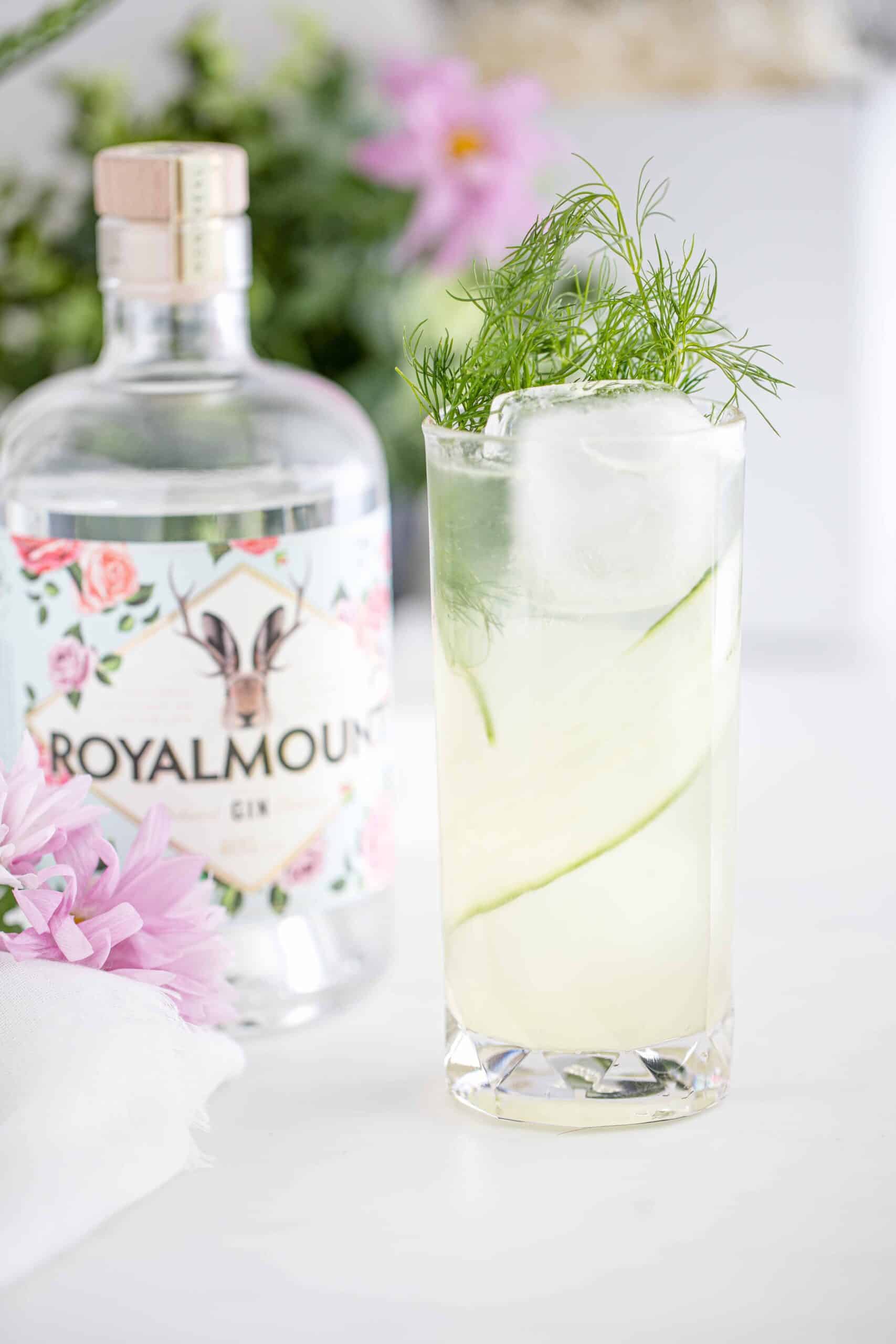 Coconut Cucumber Delight
Royalmount Gin comes together in this refreshing Collins inspired cocktail with Coconut Water, Cucumber Slices and Dill!
Ingredients
1.25

oz

Royalmount Gin

3

Cucumber Wheels

plus Ribbon for Garnish

1.5

oz

Coconut Water

Grace 100% Coconut Water used here

1/2

oz

Simple Syrup

1:1

1/4

Lime Wedge

1

oz

Grapefruit Ting

Sparkling Grapefruit Soda

1

sprig

Dill
Instructions
In a shaker, you want to muddle the lime wedge and cucumber to a pulp.

Add your Gin, Coconut Water, Simple Syrup with a handful of ice and shake well.

Strain over collins glass with fresh ice and cucumber ribbon and top with a bounty of Dill.
For more Royalmount Gin inspiration, make sure to follow the link here. Or check out some of the many Gin cocktails available for you to experiment with!