The one thing you will find consist with my beer cocktails is that they are all fairly easy with very little setup required. Because of this, I wanted to challenge myself to create something unique and sophisticated for those avid beer fans. By more sophisticated, I just mean that I use more than 3 ingredients.
It's still easy to put together if you know your way around a muddler. Since the winter season is upon us, cranberries seem to be all over my place, and it only made sense that I pair this with a delicious stout. The rest is history once I added bourbon, sweet vermouth and bitters to the mix. With a little tender love and care, this will quickly become a favourite in your place.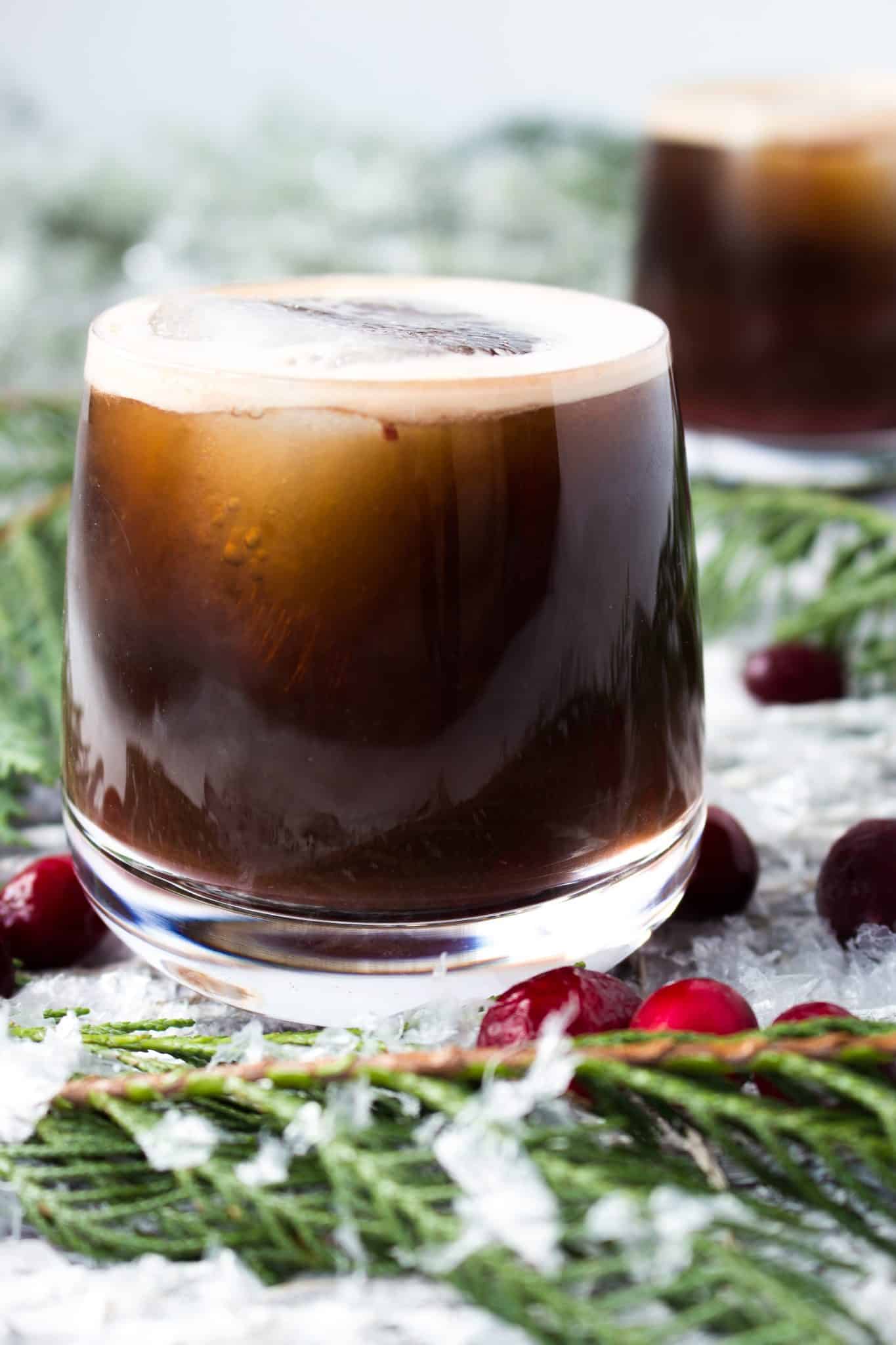 Cranberry Bourbon Stout
A sophisticated blend of bourbon, cranberry, sweet vermouth and stout to pretty much make any beer drinker celebrate!
Difficulty: Intermediate
Ingredients
1.5

oz

Bourbon

1

oz

Sweet Vermouth

1

oz

Cranberry Puree

1

Brown Sugar Cube

4

dashes

Angostura Bitters

2

oz

Stout
Instructions
In a double rocks glass, place the sugar cube, and soak the cube with angostura bitters

Add puree, bourbon, sweet vermouth and make sure everything is well mixed

Fill the glass with ice and top with Stout
Recipe Notes
If you have a mixing glass, it would be beneficial to stir all these ingredients (except Stout) and strain into the rocks glass. This allows for a more refined, less vicious liquid, that will go well once topped with Stout. It will also allow the Stout to incorporate with the other ingredients with ease.