This cocktail came about the same way it always does and the reason I wanted to  start Liquid Culture in the first place. I had a friend that asked me for inspiration, and these conversations normally go like this:
"I got a cocktail shaker and I want to use it to impress someone. Obviously I need an EASY, EASY recipe, nothing too sweet, and it's for someone that isn't a big drinker"
People should just copy and paste this to me, because that is about 99% of requests, ESPECIALLY that the guests aren't big drinkers (then why are they over at your house?). With that said, the above statement is still fairly vague, so if you are doing this to your bartender, please stop, be specific, we aren't mind readers who know that you hate gin (get off my site if you do…kidding-ish).
Since Fall is upon us, and I'm constantly having Apple Cider in my fridge, we ended up deciding on a "Fall-styled" Margarita. It's a concept that most people can grasp, but makes you look oh-so-fancy and cool at the same time. Plus I made this super simple and easy to do, as long as you have the right ingredients to make it happen which is KEY to this cocktail.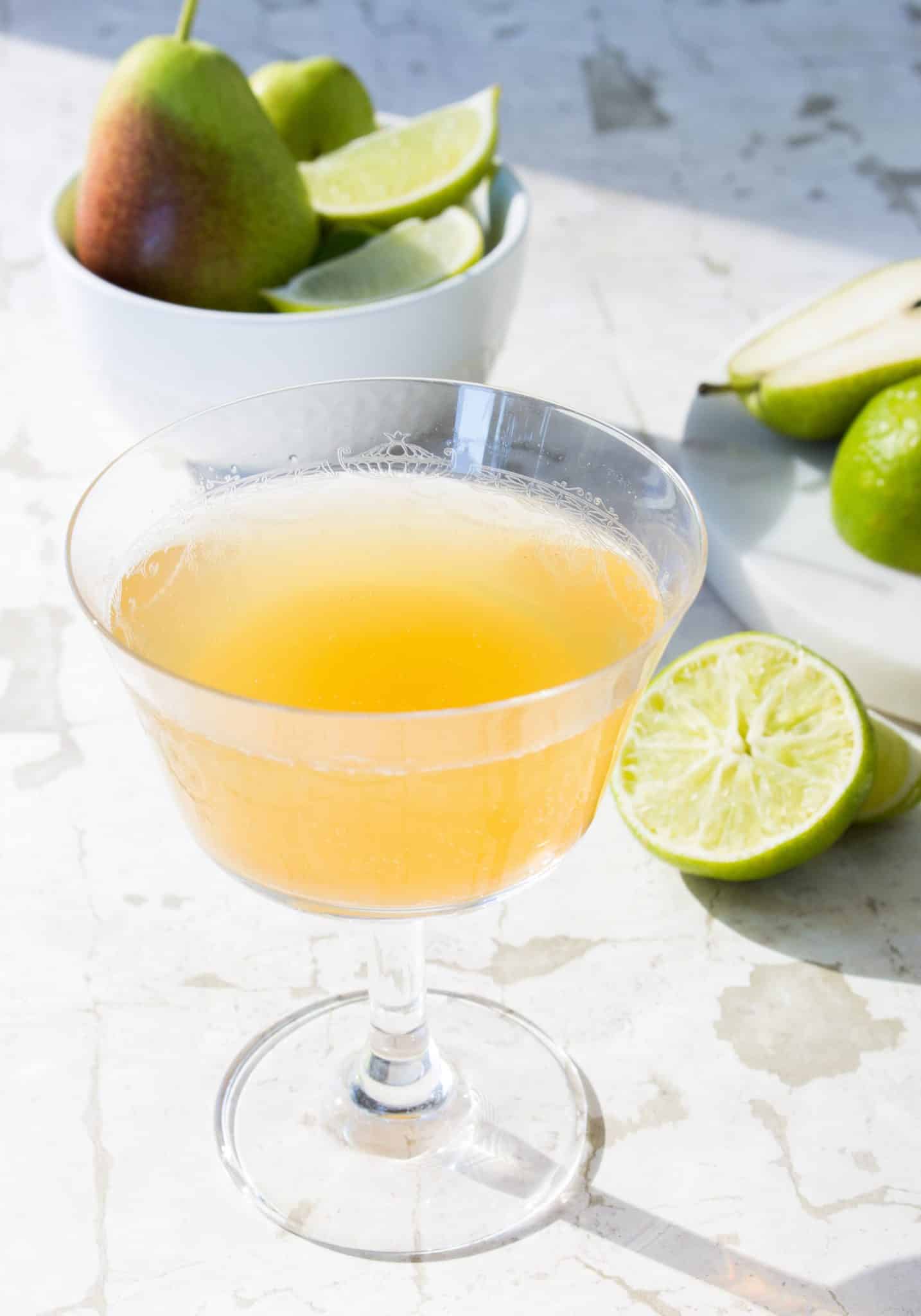 Fall Margarita
Tequila and cider never tasted so good
Difficulty: Intermediate
Ingredients
1.5

oz

Blanco Tequila

1.5

oz

Apple Cider

1

oz

Pear Juice

1/3

oz

Fresh Lime Juice

1/4

oz

Grand Marnier
Instructions
Place all ingredients in shaker with ice and shake vigorously

Strain into martini or coupe glass
Recipe Notes
One way you can make this easier for yourself, is batching the juice before hand, and to spice things up, throw in a cinnamon stick for some added flavour. Leave this in the fridge in the morning and I promise you will be very happy with the result. Note, if this is still a bit boozy for you, just add a bit more juice. Remember, this is all about your preferences, and no one is here to judge you.