We've got an extra special, long Collins style cocktail made with your new favourite Premium Gin. This Fennel Gin cocktail comes a long way thanks to the use of Scapegrace Gin, some Spanish Blanco Vermouth with Citrus and Soda perfect for summer. Curious how the Flight or Fennel is made? Head down below for all the secrets!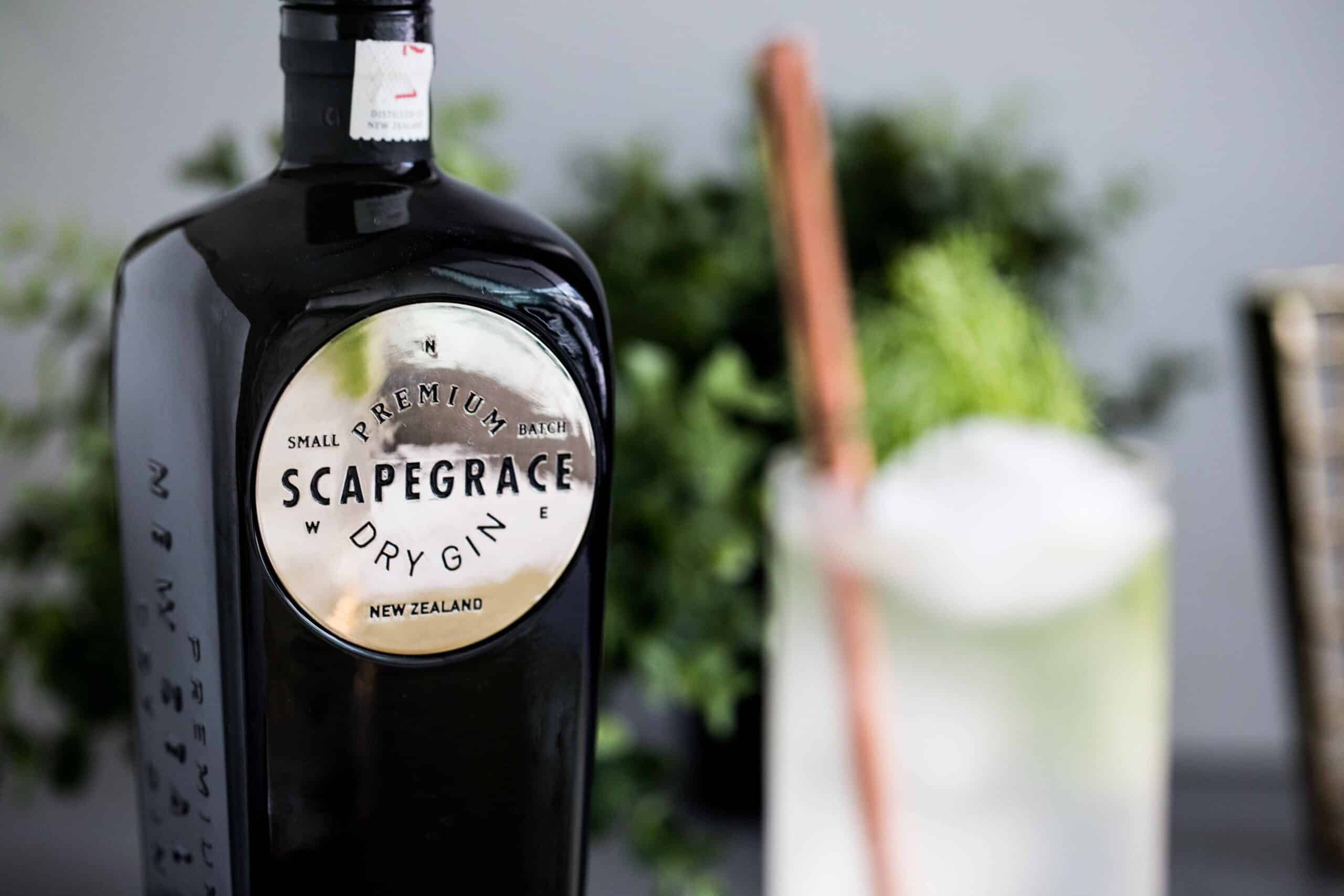 Getting to know Scapegrace Gin
It's easy to get overwhelmed by all the different Gin expressions available at your local liquor store. There's so many options, varying price points, that it can be hard to figure out which style best suits your needs. So here is what I'm going to tell you about Scapegrace. If you're an avid Gin Martini fan looking for that distiller that offers that perfect balance of Juniper, Citrus and Spices, YOU'LL LOVE THIS GIN! I recommend this to my people looking for something different. I'm talking about those that traditionally gravitate towards the Tanqueray 10 (mind you, I love Tanqueray 10, but sometimes a girl is looking for something new!).
It comes to us from New Zealand, honouring tradition with its Modern take on its Genever-style bottle, crafted with traditional methods and style. They want to allow nature to do all the work, which is the result of this gin and also the reason for their MANY awards, which you can check out here.
But enough about the Gin, why did I build the Flight or Fennel this way?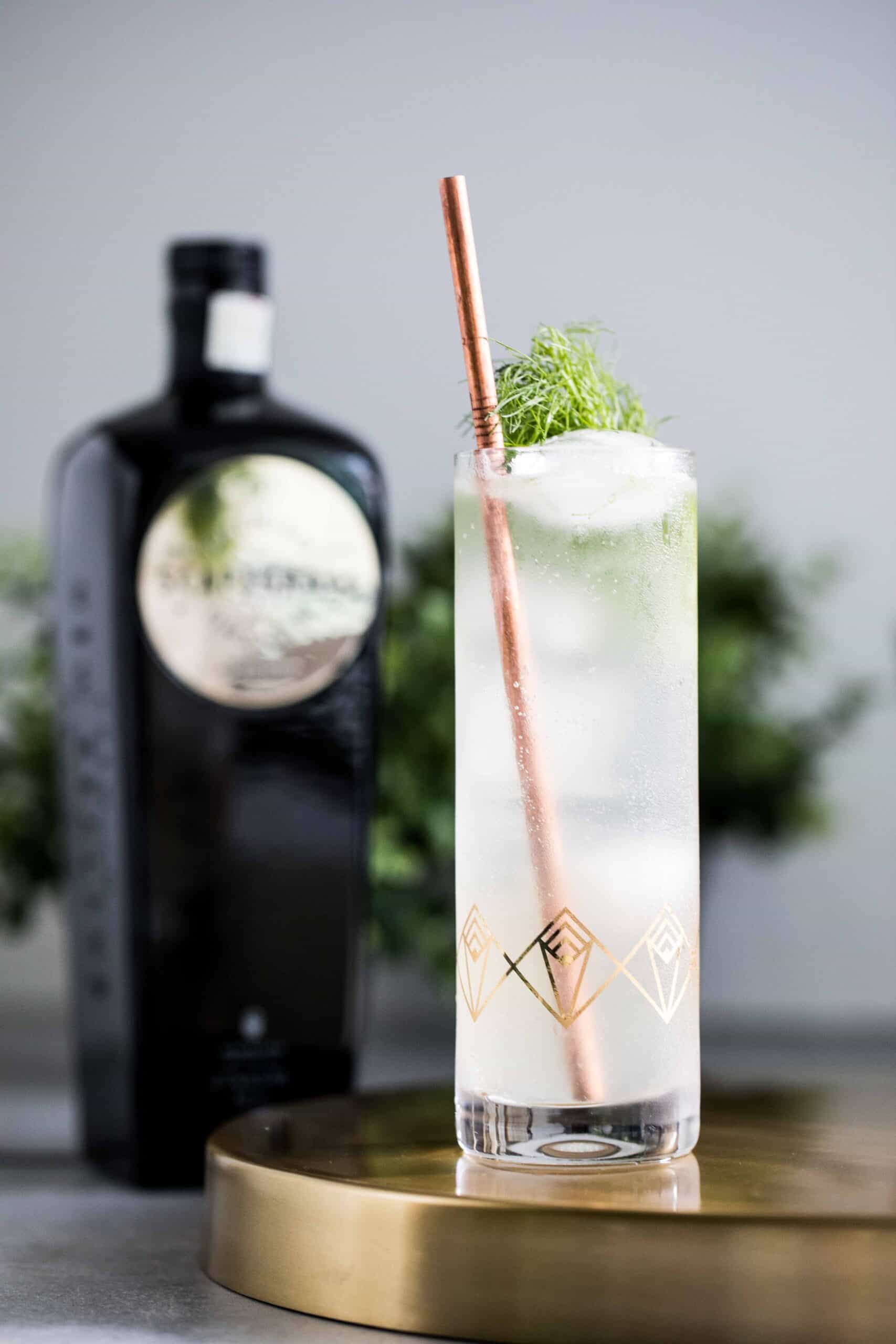 Choosing to work with Fennel
This isn't a flavour I particularly gravitate towards to. But with the right pairing, and in the right balance, it can work MAGIC in cocktails! This was another cocktail where I wanted to show some sophistication, especially when working with such a premium gin. But with summer here, I had to keep things fresh. So I decided to make an easy Fennel Syrup, which I will be sharing below.
The other major component to this cocktail, is adding the lengthener of a Blanco Vermouth. I love combining Dry or Blanco Vermouths with clear spirits. It brings an added layer of depth to what would be a fairly simple cocktail content. Plus most of the time, I need to get through the Blanco Vermouth before it expires anyway!
Now if you don't have any decent Spanish Blanco Vermouth in the house, you can omit this from the recipe. Keep it in mind though the next time you're shopping in your liquor store, because it really can transform this Scapegrace gin cocktail.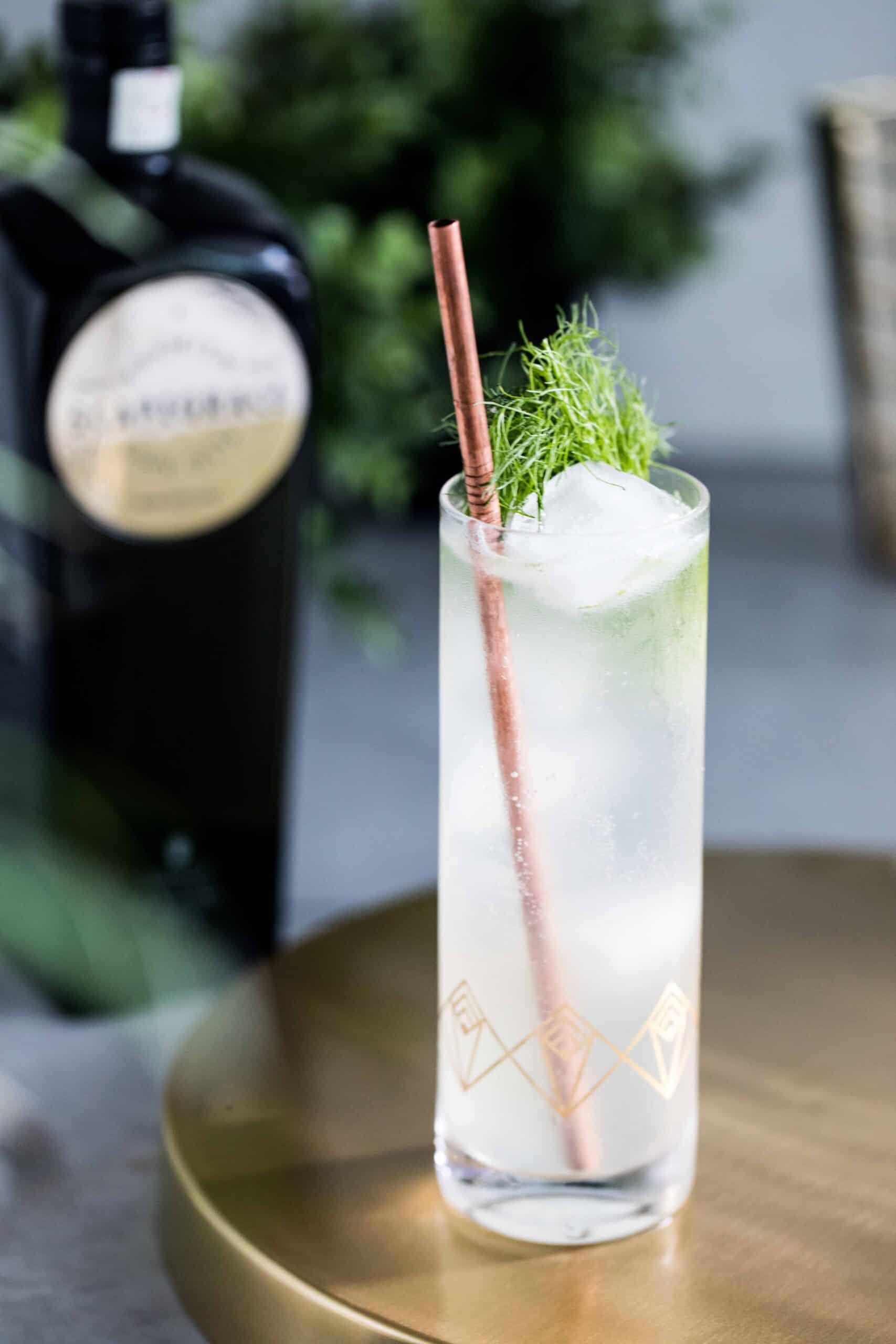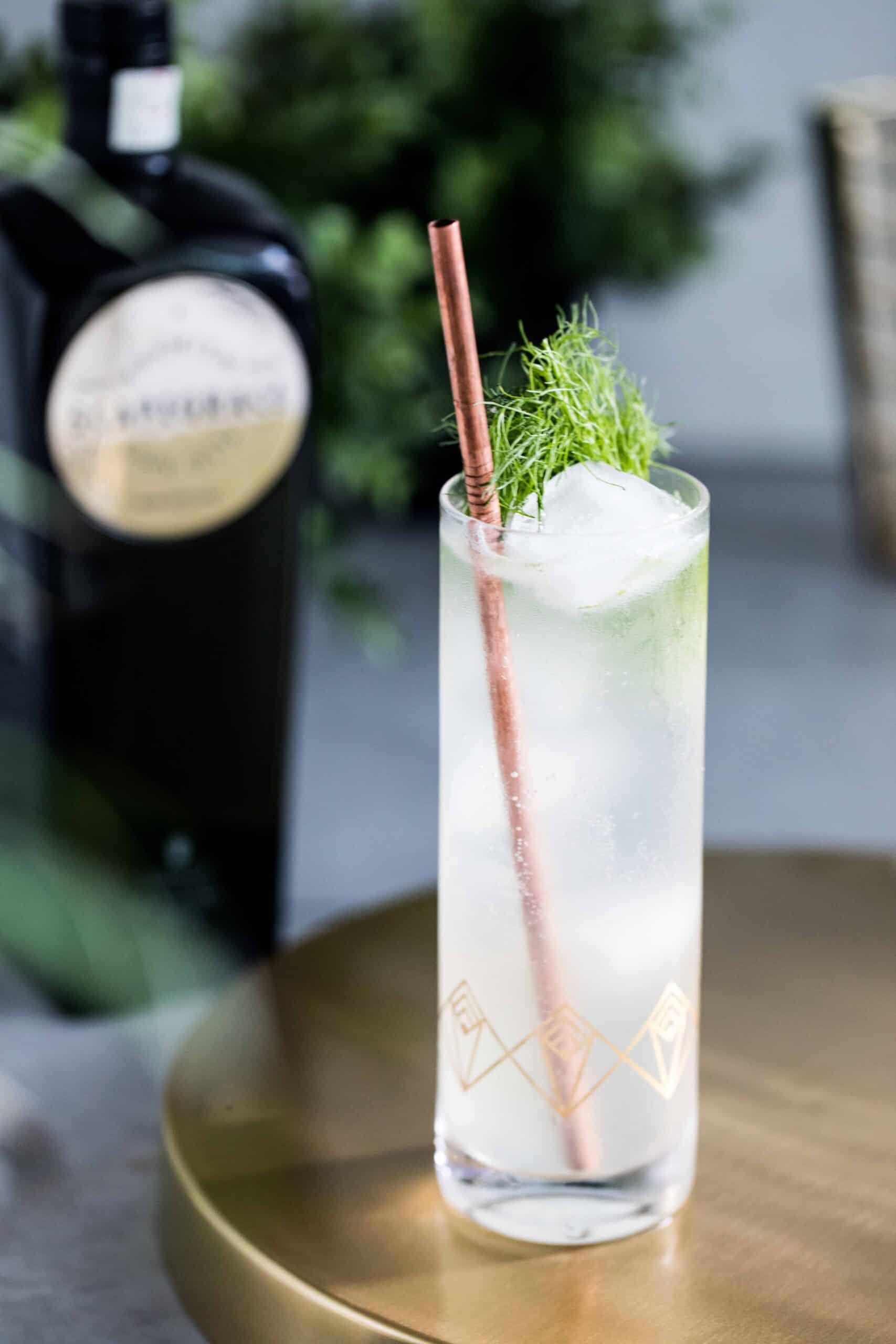 Flight or Fennel
We've got a refreshing Collins serve with a fennel syrup, fresh lime and soda with Scapegrace Gin!
– Difficulty: Intermediate
Ingredients
1.25

oz

Scapegrace Gin

0.75

oz

Spanish Blanco Vermouth

0.75

oz

Fennel Syrup

0.75

oz

Freshly Squeeze Lime Juice

1

oz

Soda
Instructions
Prep your Collins glass by filling it with ice (preferably Kraft Cubes)

In a shaker, add all your ingredients (except soda), fill with ice and shake well.

Strain over fresh ice and top with soda.
Recipe Notes
To make the Fennel Syrup, combine 1 cup water with 1 cup granulated sugar and a few slices of fennel (using the bulb/base, should total approximately ¼ cup) in a small saucepan and bring to boil. Let this simmer for 5 minutes. Remove from stove. Let this cool down to room temperature before straining.
Looking for more Gin inspired recipes? Head over to this link HERE for all the inspiration!