You read that cocktail right. This strange combination of fresh tomatoes, Pisco and Chamomile, is coming together in honour of PRIDE MONTH and I wanted to bring on the sunshine with this cocktail. I can't tell you how phenomenal this cocktail is, you just have to try it. No joke. If you haven't thought about fresh tomatoes and more pisco in your cocktails, THINK AGAIN.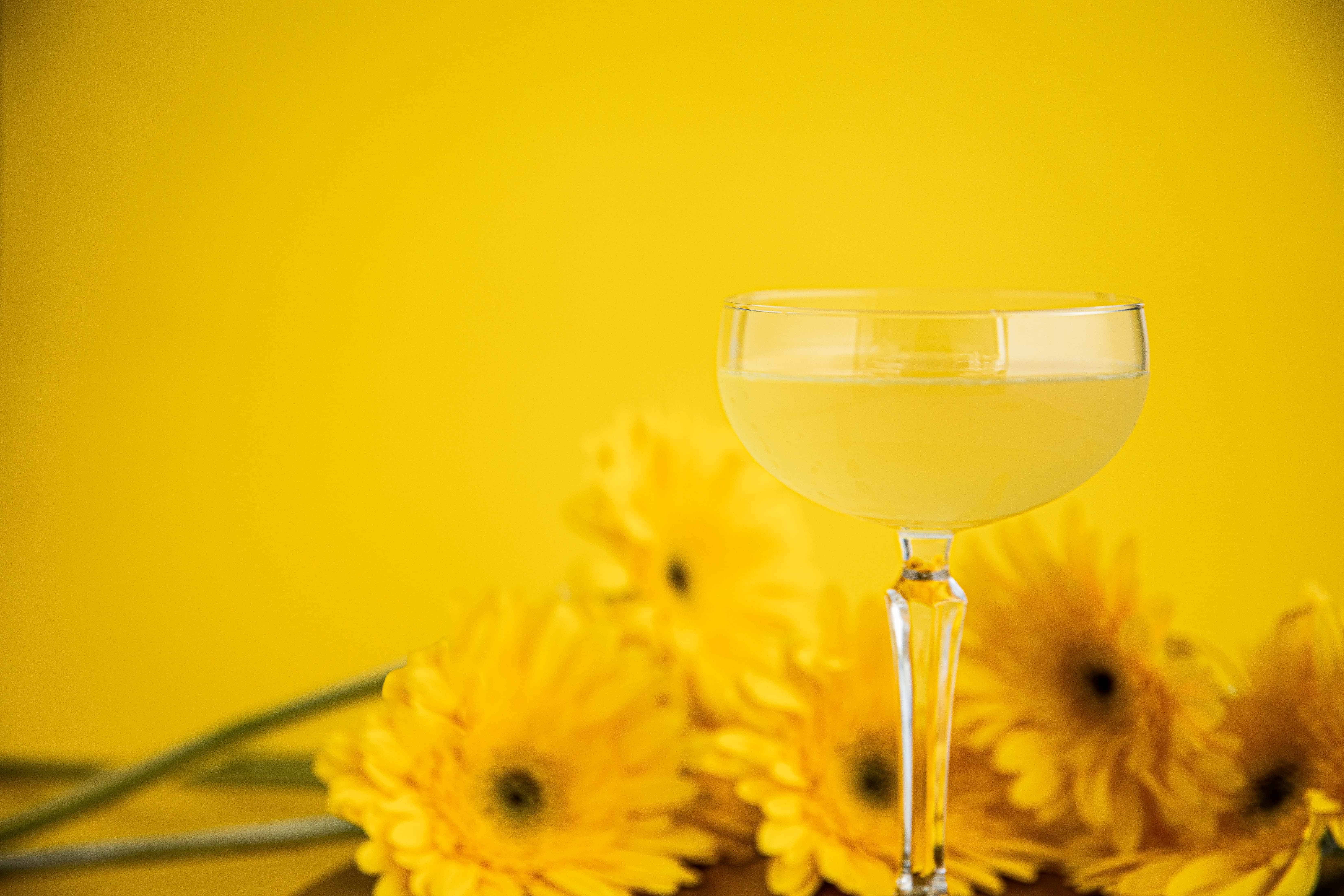 So this isn't the first time I've shaken up with tomatoes before. For someone who doesn't care for Caesars (that's right I said it), I found a happy medium with my LOVE of tomatoes shaken up in cocktails. To find that original love, check out The Night I Met Caesar post I made some time ago.
I'm unsure how I got Pisco and tomatoes in my head, but I let it lead the path for this incredible cocktail. Still skeptical? Trust in the palate of Mama LC, because this ended up being the drink my mom COULD NOT put down.
There are varying elements to this cocktail that call for prep work in advance, but can come together in no time. But first let's break down why I created this cocktail.
Choosing the Base Spirit
For one, I'm constantly looking to create more Pisco-based cocktails. They don't get enough love here, and I'm trying to go even further when it comes to my knowledge. Not just of Pisco, but of South American Spirits. So for my friends on here, not sure if they want to experiment with Pisco, PLEASE DO. It's an incredible, rare offering you don't find often, and for those wondering what to buy, I'm a big fan of Caravedo and Bar Sol.
If you're not ready to take the plunge, go for a fairly neutral clear spirit. A premium vodka will go a long way, or maybe a Genever Gin, or Rhum agricole! I'd even experiment with this by mixing Cachaca.
Building the rest of this Pisco Cocktail
With Tomatoes and Pisco stuck in my head, I had to build around that, and I wanted to be fairly delicate with the flavours. That's when the chamomile came in. I love a good Chamomile cocktail, plus I was going for a cocktail that was bright and yellow. With the addition of lemon and tomatoes, I wanted to see how salt will play with this combination. It was the MAGIC TOUCH! That and a small bar spoon of elderflower liqueur for a bit of sweetness and floral notes, I can't say enough how wonderful this cocktail truly was.
If you don't have elderflower liqueur at home, you could always use an elderflower syrup as well. I've found them in specialty shops, but I feel like I've seen them in high end grocery stores now, so keep an eye out. Of course, with garden season, this could be something you can make at home for fun. I found this recipe online that could work well. The only think I want to mention is the fact that I'd lean towards using equal parts sugar and water here instead.
I wanted to celebrate a rainbow of colours this year for PRIDE, hence why that was such a focus for the cocktails created. May we always continue to learn and support our LGBTQIA+ community. This must be celebrated in every facet of life and honouring PRIDE each and EVERY month.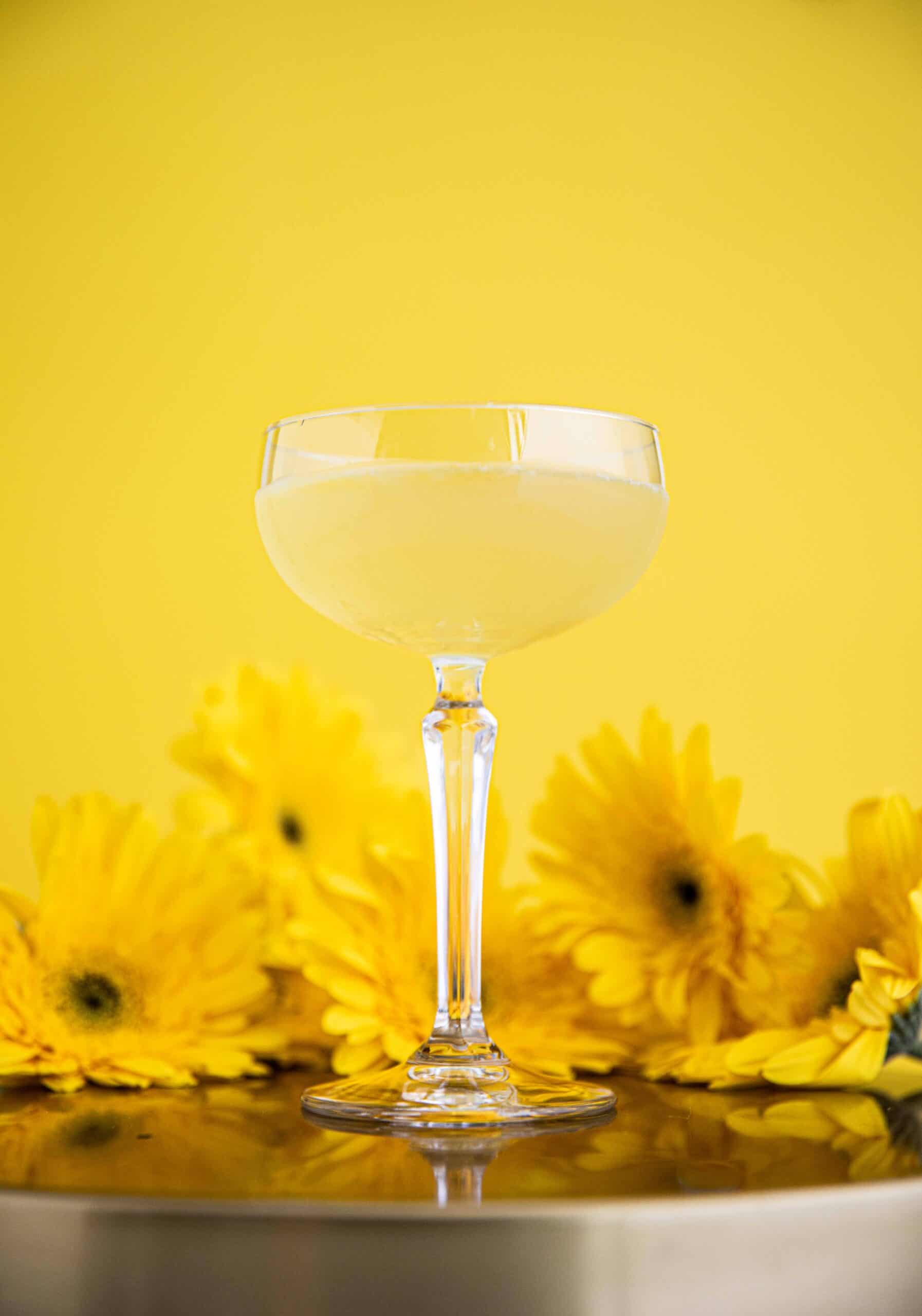 Sip of Sunshine
We've got a unique combination of Pisco, Tomatoes and Chamomile in this outstanding Pisco cocktail in honour of PRIDE.
– Difficulty: Intermediate
Ingredients
1.5

oz

Pisco

Caravedo Torontel used here

1/4

Heirloom Yellow Tomato

1

oz

Chamomile Syrup

1

oz

Freshly Squeezed Lemon Juice

1

pinch

Salt

1/2

bar spoon

Elderflower Liqueur
Instructions
In a shaker tin, muddle your tomato to a pulp to extract as much juices.

Add the rest of the ingredients and fill your shaker with ice.

Shake well. Double Strain into your chilled coupe glass.